Feeling overwhelmed at the process of applying for an Australian student visa? We've broken down the simple steps for international students.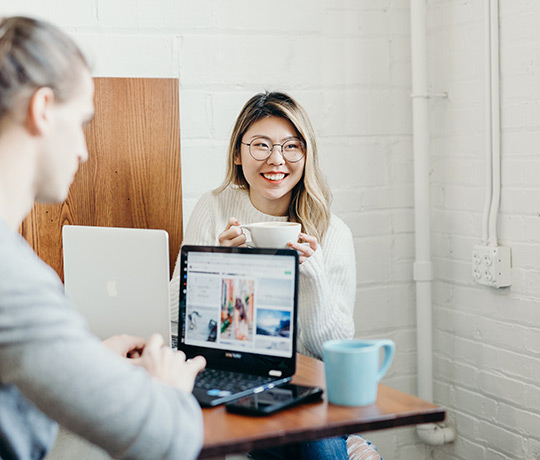 So you want to study in Australia? Well why wouldn't you! Every capital city in Australia has something unique and unforgettable about it – from the gorgeous sunsets in Perth in the West, the relaxed pace of Adelaide and the vibrancy of Melbourne, right through to the world-famous landmarks and beaches in Sydney over on the East.
But are you wondering how to get a student visa in Australia? Given the popularity of studying here, the rules around applying have changed and evolved over the past few years and getting your head around the process can be a little overwhelming. However, when you break that process down into digestible chunks, it's really quite simple. Follow our guidelines below and prepare all of the correct documents to avoid that brain frazzle- and before you know it, you'll have that Australian Student Visa in your hands.
First and foremost, all students apply for the same visa: Student Visa (Subclass 500). Simple as that. You can only apply for this once you've been accepted into a course registered under the Commonwealth Register Institutions of Courses (CRICOS). Once accepted on a course, you will be able to obtain a COE – or confirmation of enrolment – which will be in the form of an online code. This online code will need to be entered in your visa application.
Am I eligible to apply for an Australian student visa?
Are you financially eligible to apply for a student visa?
As of February 2018, the rules state that you need to be able to prove you have $20,290AUD available for living costs per year (excluding travel and tuition). If you have a family to support, you will need to show evidence that you can cover their individual living costs too- including school fees. Unless you have proof that either parents or partner will financially support you; they earn at least $60,000 a year for this to be approved.

Is your English proficient?
If you're not from an English-speaking country originally or haven't completed study in English for five or more years, you'll need to prove you meet a certain standard of spoken English. You can take any of the following tests: IELTS, TOEFL, iBT, Pearson Test of English or Cambridge Advanced English (CAE). The pass level you'll need to meet is dependent on whether you're enrolling in a preliminary English Language Intensive Course for Overseas Student (ELICOS); a foundation course or a full degree- in which case you'll need to meet a higher pass rate.

What are the health requirements needed to meet the visa standards?
Students from most countries are required to get Overseas Student Health Cover – which you can purchase either through your university or from a number of different approved providers. Price of the insurance policy is dependent on how long you're purchasing the cover for (which needs to cover the duration of your course) – and which provider you go with.

What character requirements are necessary?
Simply, a criminal record check is needed to establish your good character. Students with criminal records will be considered on a case-by-case basis. You may also be asked to provide a police record, or be asked to complete a Character Statutory Declaration Form.

And the GTE. What's that? The GTE was introduced in 2011 and is used to prove that the visa applicant has a genuine intention to stay in Australia for the purpose of study. The proof will be based on the circumstances of your home country; the potential circumstances for you and your family in Australia; how valuable your chosen course is to benefit your future, and finally your immigration history. The format of the GTE is either an interview at your nearest Australian embassy – or may be as simple as filling in a form.
Once you've completed your Visa Application Form and scanned in all supporting documents, you'll need to create an account with the online ImmiAccount system, which is how you finalise your application. Processing times completely vary, often depending on your course – but in general you should expect to wait around 40 days.
How long is my visa valid for?
The length of your Australian student visa is dependent on the course you're doing. For courses longer than 10 months that finish at the end of the Australian Academic Year (mid-December), your visa will be valid for another 3 months- until March 15. For courses that are longer than 10 months and finish between January and October, your visa will be valid for another two months after your course has finished. For courses less than 10 months long, you will have an additional month after your course finishes left on your visa. There are some exceptional circumstances to how long your visa may last for: for example, you may also be able to combine two courses into your study, so long as there is clear progression between the two. The extension of your course will then lead to an extension of your visa.

There are a few more things to bear in mind before applying that might be useful to know:

Changing Course
Firstly, you will have the opportunity to change course after your application, so if your original course doesn't suit you, don't panic.

Other Financial Outgoings
Secondly, you may need to pay a deposit towards your tuition fees as part of your application – so be aware of that in case you need to prepare financially.

Family
The good news is that if you have a family, they are eligible to be included in your application. That means your partner and any dependent children under the age of 18 can come along too. They will be subject to the same health and character checks that you are. Remember, even if they're not going to travel with you to Australia at the same time, you must include them in your application! Otherwise they will not be accounted for and risk not being able to join you in Australia.

Travel
Once your student visa has been granted, it will be digitally linked to your passport. You can enter up to 90 days before your course starts. Within your first week of arriving, you'll need to let your university know of your address. That's why it's worthwhile applying for your student accommodation as soon as your visa is granted, so you have plenty of time to find the most suitable place for you. You can also travel on this visa: whilst it is valid, you can travel in and out of Australia as many times as you want.

Working on the visa
There are some rules around working when you're on an Australian student visa. Whilst you should never rely on paid work to financially support you whilst on your student visa, you are allowed to work up to 20 hours a week during term time (or 40 hours per fortnight) and full-time (unlimited hours) during the holidays. Although be aware that you can't start work until your course has officially started.

This varies slightly if you're a Masters or PhD student, as you can work full time. Though be aware that any work you need to do as part of your course is not included in this limit, and must take priority over your paid work.

Regardless of what your course is, voluntary or unpaid work is not included in your limit as long as it is genuinely voluntary: that means if it's for a non-profit organisation or for the community.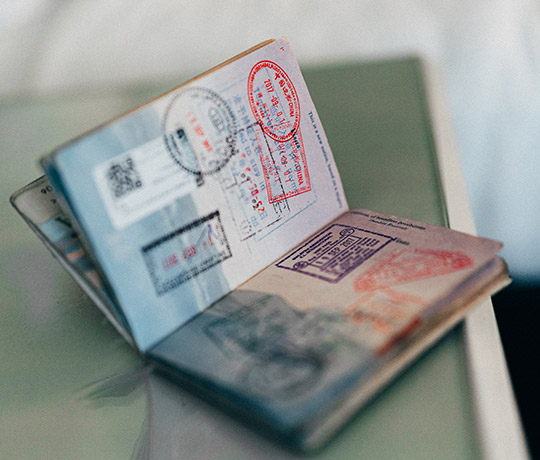 There are a number of visa restrictions that will apply to you that you can check out here. And if you're already based in Australia or studying here already, it's probably worth having checking the latest rules regularly, to make sure you're still meeting all the requirements.
Remember, this isn't a cheap experience so don't be afraid to dig a little deeper and do your homework.

But most importantly, don't stress out, and keep in mind that the end result will all be worth it; whilst it helps to be organised during the application process, the application for an Australian student visa is straight-forward and the end result is to enjoy a fulfilling course and all the opportunities that are on offer in Australia.