What does K-pop in Australia look like? Is that even a thing? We give you the lowdown on some of our biggest Australian K-Pop music stars taking on the genre.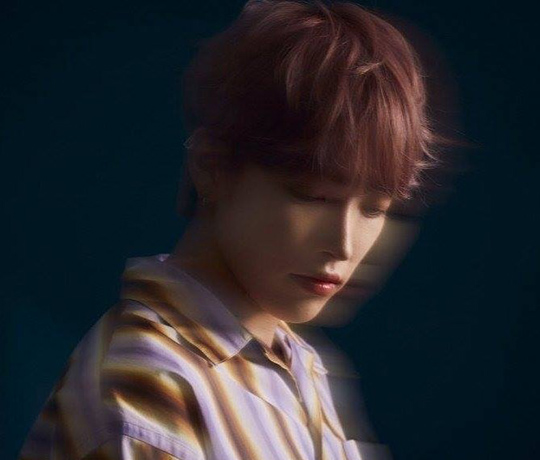 K-pop stands for Korean pop music, a genre of music originating from South Korea that is conquering the West. With K-pop, it's not just about the singing – it goes much further than that; it's about the entire production. Every aspect is part of the performance, from the eye-catching choreography and edgy fashion that literally sparks trends to the dramatic visuals of music videos. Known for their supergroups and high-intensity shows, K-pop has blossomed into a billion-dollar industry that's in huge demand all over the world. From a cultural perspective, it's been incredibly influential and honestly worshipped by loyal fans. The Korea Foundation believes there's at least 89 million fans in 113 countries!
In Australia, we're becoming more diverse in the music that's played on our radio stations. There's been a massive attraction towards K-pop music, we're seeing increases in students wanting to learn Korean and there's now even subjects you can study at university on Korean Pop culture. The genre has been able to transcend language and cultural barriers as it continues to rise in popularity in Australia. In fact, we've even got some of our own stars making waves in the industry. So what makes a K-pop star? Here's a list of our favourite Australian K-pop artists.
Australian K-Pop Artists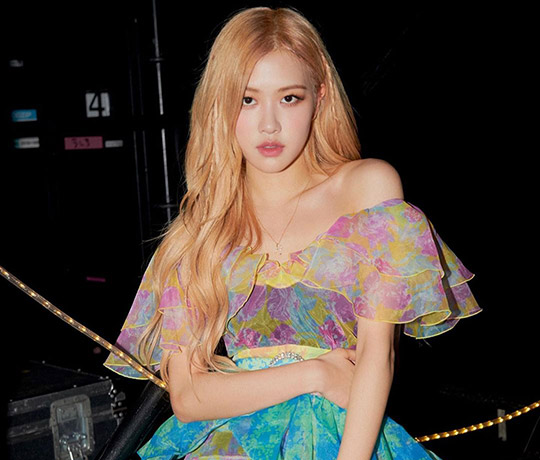 With an Instagram following of over 22.7million, it's fair to say that Rosé (Roseanne Park) is one of the biggest K-pop stars on the planet. Though born in New Zealand, she was raised in Melbourne from the age of 7 with her South Korean parents. It was from there she developed and practiced her love of singing and musical instruments. At just 15 she scored a signing to the South Korean label YG Entertainment where she ranked first out of 700 participants. She moved to Seoul and not much later and became the fourth member of BLACKPINK, an incredibly popular K-pop girl group that consistently sells out shows all round the world. In the group, she is known for hitting the high notes whilst leading the intense dance routines. As for solo songs, you can find plenty on Youtube where she truly showcases her unique and whimsical voice. She's even done her own rendition on the Nat Cole King classic 'The Christmas Song', and let us tell you, it's giving us all the feels!
Felix is a Sydney-born rapper and singer currently part of the 8-person supergroup Stray Kids, one of the most popular K-pop boy bands happening right now. The band only started in 2018, but they've already released 7 albums, 30 music videos and performed worldwide from Asia to Europe and of course, Australia. It's an impressive resume, that's for sure! Felix had a passion for music from a young age, looking up to G-Dragon from Big Bang as his main inspiration. He moved to South Korea despite only being in the learning stages of the Korean language and trained at JYP Entertainment. From there, Felix competed in a reality singing show called Stray Kids and after a second chance, was given a spot in the now famous group. He is known for his signature low vocals and for leading dance routines. Keep an eye on this guy, he's only getting bigger as he experiments with his solo parts in the band.
A little different to what you typically expect with K-pop, Che'Nelle has made her own splash in the Asian music industry particularly in J-pop (Japanese pop music). She was discovered on Myspace and immediately signed to Virgin Records America with a 6-album deal. Born in Malaysia but raised in Perth, Che'nelle is a singer songwriter who has become known as the 'Princess of Love' in Japan. She's achieved a lot – we're talking over 400 million online streams, 14 million digital sales and 7 gold disc awards. She's collaborated as a songwriter with well-known people in the industry, including some K-pop bands like Wanna One on their song 'Pick me'. You should check out her song 'Believe', it's got over 16 million views on Youtube and we're absolutely digging it!
Jang made his debut as the lead singer of K-pop rock phenomenon LED Apple between 2011 to 2014 before deciding to pave his own way as a solo artist. Born in Brisbane, Jang made the daring switch from a university degree in dentistry to a music career in South Korea. As a solo artist, he's got more than 10 albums and whilst still in the realm of K-pop, Jang has focused more on OSTs (original soundtracks) and releasing more romantic songs that elevate his soft vocal tones. A lover of challenges and different experiences, most recently Jang won the Malaysian reality series 'Big Stage' – a singing contest for artists with established social media profiles wanting to up their game. Check out his new song 'Retak', it's already got 300k plus views on Youtube!
Want to expand your music taste into something different? Then expand your listening with some Australian K-pop and let us know what you think! We'd love to see your favourite playlists.
A few articles you might be interested in after reading this…
Read about the 8 Asian-Australian influencers you need to follow here.
Read about Australian-South Korean artist AnSo here.
Read about some of our favourite artists making their scene on the music industry here.