Ever wanted to know what it's like performing in shows at the Adelaide Fringe Festival? Well, Remi Martin has got you covered with an inside look into the world of the festival.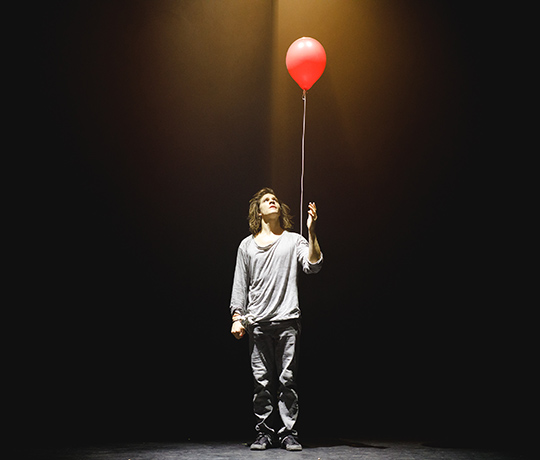 What do you like about the Adelaide Fringe Festival?
The Adelaide Fringe Festival is the second biggest Fringe Festival in the world. With thousands of shows in one month from all around the world and very different kinds of shows too. You see an immense diversity in the Adelaide Fringe program, from theatre to freak shows, circus acts and party shows to comedy and magic. There's so much to see and it really is for everyone. It is compressed into one month which means you have the chance to see five shows in a day if you really want. It's unbelievable. You don't see this at any other kind of festival. It's in Australia so the weather is usually great, it's warm and this small town of Adelaide transforms into a big international city where people come from around the world to take part in this.
You are here with your own show, what does it mean to you to specifically bring 'L.I.A.R', a show we really recommend people to go and see, to such a famous festival like the Fringe Festival in Adelaide?
Well it's really big, especially for us based in Berlin which is so far away, meaning it is very expensive and hard to produce a show here. There's a lot of other shows so there's a lot of competition to get a proper venue and to find the audience to see your show. To be here, it's amazing. Then to receive these amazing reviews and to have the audience really like the show – it's a very big deal for us, especially because we are a small little crew. We're a self-produced, self-made company from Berlin without any funds or grants; it makes us very proud.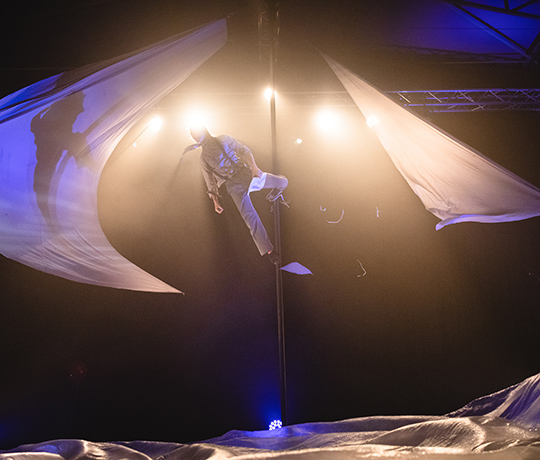 For people who have never heard of The Fringe, what is the atmosphere like? What can they expect from coming here for a weekend or for a night?
Right now we're in the garden of the Fringe Festival which is known as the heart of it all; you have so many Adelaide fringe venues from traditional circus tents to the beautiful spiegel tents to the factory which is the wooden theatre where I am performing. You have the bars, the restaurants, you have the shops around….And then you also see kids with their entire families coming together to just spend the day here watching shows, eating food, listening to music – it's a very happy atmosphere.
What other acts have you seen that are also worth going to check out?
There's a magic show at the Maho Magic Bar with some of the best magicians from Asia. It's more like a bar atmosphere where you can sip on some amazing cocktails at the same time. The venue looks amazing. It has very limited seating and the magician comes to the bar where incredible tricks are performed right in front of your face. They're unbelievably good, I can recommend this one for sure!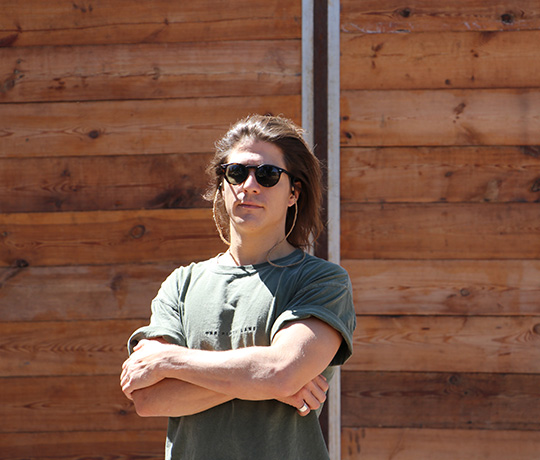 What's life like at the Fringe? What do you like doing before your show?
We just had a beautiful little breakfast in a nice cute area very close to the garden called The Exchange Cafe. There's another nice cafe called Hey Jupiter, a French cafe. There's also a beach which takes just 35 minutes by the tram to get to, so we try to go during the day if there's time.

We highly recommend visiting the Fringe Festival during your time in Australia. It sure is an unbelievable experience filled with mystery and magic!