Look for some fashion inspiration? Here are our top street style trends and icons who are making serious waves on the street.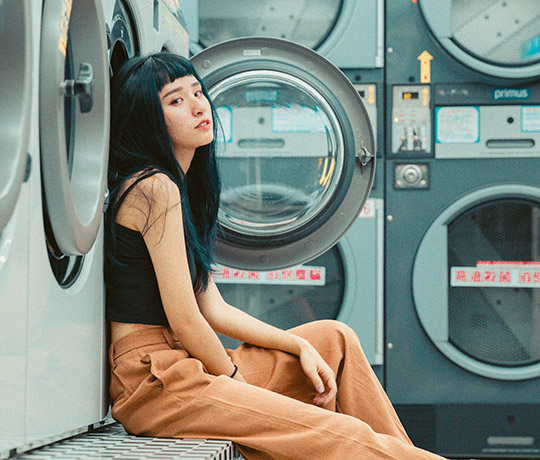 Fashion is an avenue of self-expression and it provides us with the opportunity to be creative and explorative. From minimalism and pastels to blazers and chunky boots to patterned trousers and small handbags reminiscent of the early 2000s to everything-in-between, there is a style niche for everyone (or perhaps you're one of those people that has their fingers in a couple of pies).
Whilst staying in the know-how of what's in right now for fashion is common, outlets like Instagram have allowed for individuals to be more expressive with their style. Quirkiness, originality and funkiness are aspects that are being celebrated more and more. We like to coin them trendsetters. They are individuals who are brave enough to go against the status quo of fashion and avidly dress for themselves, not to fit in. It doesn't matter to them whether something is popular or not as according to the masses, it's about pushing the boundaries and trying new things. Through the accumulation of their following, they manage to contradict the mainstream and start their own trends.
As some may say, the groovier the better. Here's our top 4 trendsetter icons on streets wear fashion.
Tara Chandra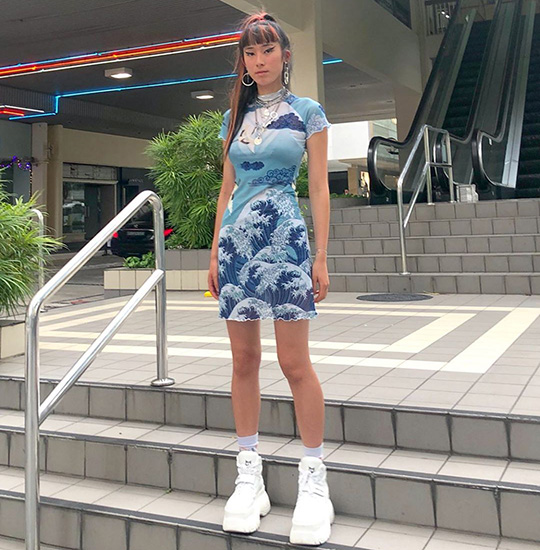 For double leather get-ups, anime references, funky trousers galore and some of the best colour-themed outfits out there, check out Tara Chandra. We almost don't even know how to begin. Every outfit posted is eye-catching as she manages to pull off combinations that on paper, you may think would just clash but it fully works. With her signature winged eyeliner, layered accessories, statement clothes and coloured streaks, she's a real rule breaker when it comes to what should and shouldn't be put together according to the mainstream. In a world of mass production and fast fashion, Tara exemplifies why it's better to steer clear, be experimental and embrace your difference from the rest.
Katie Orlowski A.K.A Steal the Spotlight
The name Steal the Spotlight couldn't be more fitting. All of Katie's looks have that I'm going to stop in the street and have a second glance wow factor. From the backdrop to the accessories to the clothing, her photos and style are incredibly thoughtful and unique. She often cites Korean and Japanese fashion as her main influencers and emulates a range of styles such dreamy and romantic vibes, outlandish and vibrant monochromatic combinations, edgy tie-dye looks and kawaii influences. She regularly releases look books and styling tips. One of our favourites was her recreation of Stylenanda aesthetics which is a very popular Korean fashion brand! For queen outfits and makeup looks with lots of blush, check her out!
Alyssa Lee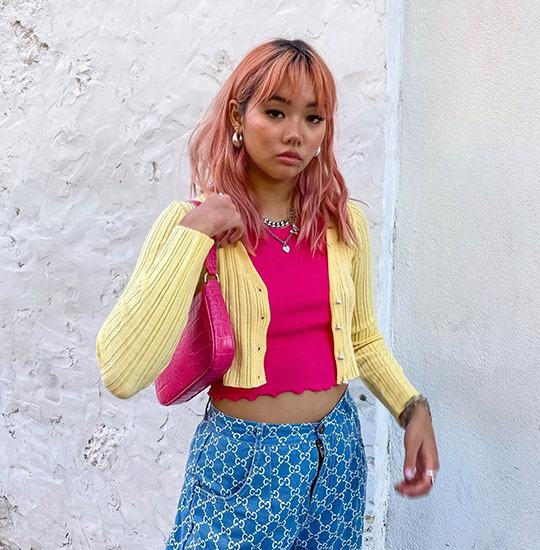 Hailing from the West side of Australia, local Perth fashion influencer Alyssa Lee showcases cute and ethereal kawaii inspired looks as well as masculine vibes like oversized skater tees, baggy tracksuits and blazers. Think designer handbags with zebra patterned dresses. Fluffy magenta crop tops with bright pink Puma sneakers. All red matching suit set with black sneakers… She'll show you how to pull off combinations you've never even thought of. For upcoming trends that are on the louder and unique side of the things, she's one to watch. She's often doing exciting collaborations and sharing new products. She'll also give you many reasons why you need more pink in your wardrobe!
Maggie Zhou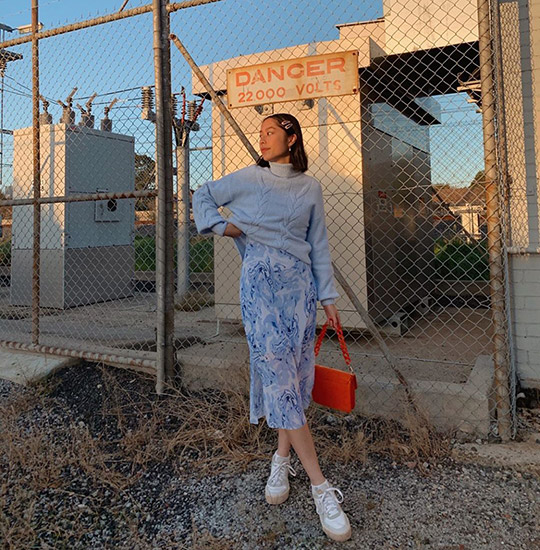 If you're after fashion inspiration that is more muted and simplistic but still not basic, then check out Maggie Zhou. She's a fashion writer who advocates for slow fashion, corporate transparency and sustainability. She'll show you ways on how to reuse and recycle clothing, encouraging the importance of being thoughtful with what you wear. We like to call her the thrifting queen. If there's ever a way to be unique and make sure no one is wearing the same thing as you, buying second-hand clothing is the perfect method to make sure of that. We love how she styles midi skirts with knits and a pop of colour. Maggie will make you realise why shopping with a purpose should be the number one trend.
Who are your favourite street style trends and influencers? Let us know!