Ok. To say that 2021 left a lot to be desired is a bit of an understatement. But the good news is, we've made it through.
With all the media panic and that one family member who seems to have a hotline to what the government is or isn't planning (we've all got one), who knows what the future holds.
But what we can hold on to is a little optimism and hope. And there certainly is a lot to look forward to and be hopeful for this year.
To get the ball rolling, here are 12 things that we're marking down on our diaries for 2022.
Wonderdome
From Van Gough to Matisse, we've been swept up in immersive art experiences recently. This year, we're going bigger and bolder with Wonderdome in Sydney's Entertainment Quarter until the end of January.
This extrasensory experience is a 360° pop-up theatre, 21m in diameter, screening specially-designed films, documentaries and digital shorts for all ages.
There's a David Attenborough-narrated doco called Flying Dinosaurs, the Liam-Neeson narrated Dynamic Earth, and an art experience called Art Universe that wowed audiences from Burning Man and Cochella.
Water World Sydney Central
Looks like the EQ is pulling out all the stops this Summer, because Australia's biggest inflatable water park Water World is right here until the end of January, too.
For kids of all ages (ALL!), you can race your mates on the multi-lane Epic Racer slide, go on an 80-metre water tubing ride or chill out in a range of themed pools like just relax in one of the many themed pools.
We're most excited trying to walk on water inside a zorb cylinder and by all reports, it's as fun as it sounds.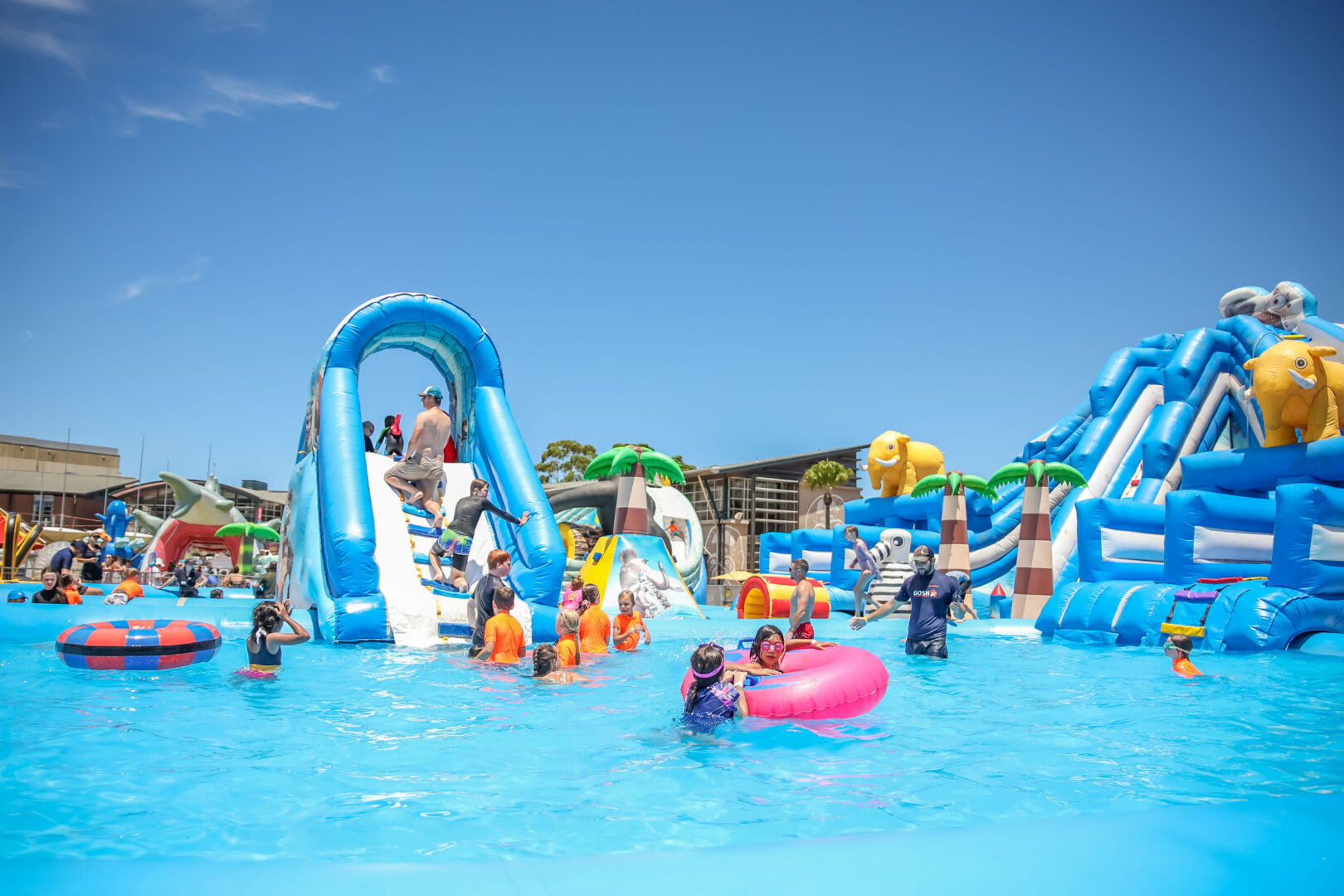 Synthony Australia 2022
The live music scene has no doubt taken a hit, but if this show is proof, it is coming back this year with a vengeance.
Get ready for a 60-piece orchestra performing the biggest dance floor bangers of the last 30 years at Synthony. Think music by Avicii, Tiesto, Daft Punk and more, mapped to lasers, lights and video projections.
It's going to be an experience like no other. It took literally 10 seconds of watching the promo video for us to book our tickets.
The Big Anxiety Festival 2022
Following its successful launch in 2017, The Big Anxiety Festival health and arts festival created by UNSW and The Black Dog Institute is coming to Brisbane for the first time.
The focus for 2022 is how arts-based experiences can help people suffering through anxiety, stress and trauma express and process their experiences. The festival brings together technology, artists and mental health workers to explore difficult conversations and different means of expressions.
Highlights include Edge of the Present, a mixed reality environment inviting participants to "invent the next ten minutes", designed to improve mood and hopefulness to aid suicide prevention, and Embodimap, an occulus experience that allows participants to draw and express their emotions on a virtual facimilie of the body.
Summer Camp
As much as we're fans of Mardi Gras, there's more than one way to celebrate pride. How about a summer camp and arts festival mashup event?
This summer, get ready for a touring pride festival featuring some big names in local and international queer icons. There's Olly Alexander from Years & Years, New Orleans' own Big Freedia, and Drag Race Down Under alum Art Simone.
More than 200 artists will be involved all up, and it's touring to Sydney, Melbourne, Perth and Darwin, showcasing and celebrating queer and diverse artists from all around the country. This'll be a summer camp we won't be needing to tell our therapists about for years to come.
Le Dinner en Blanc
It's been a while since a mass dinner party was allowed thanks to aunty Rona, but this iconic dining experience is at least alfresco, so cut us some slack.
It's been called the "poshest picnic in town", and having its origins in Paris, it was destined to be nothing less. Guests have to be dressed in all white, bringing their own white tables, chairs and picnicwear. Attendance is by invitation of an existing Dinner en Blanc member only, or through a wait list.
Most of all the location is kept secret until the last minute, but it's always iconic. Think the foreshore of the Sydney Opera House, or Birrarang Marr. There's also live entertainment with secret headline guests that is just as hush-hush but no less insta-worthy when the moment comes.
This year, Le Dinner en Blanc events are planned for Sydney, Brisbane, Canberra, Adelaide, Melbourne, Byron and more, so check out their website to start scouting for an invite.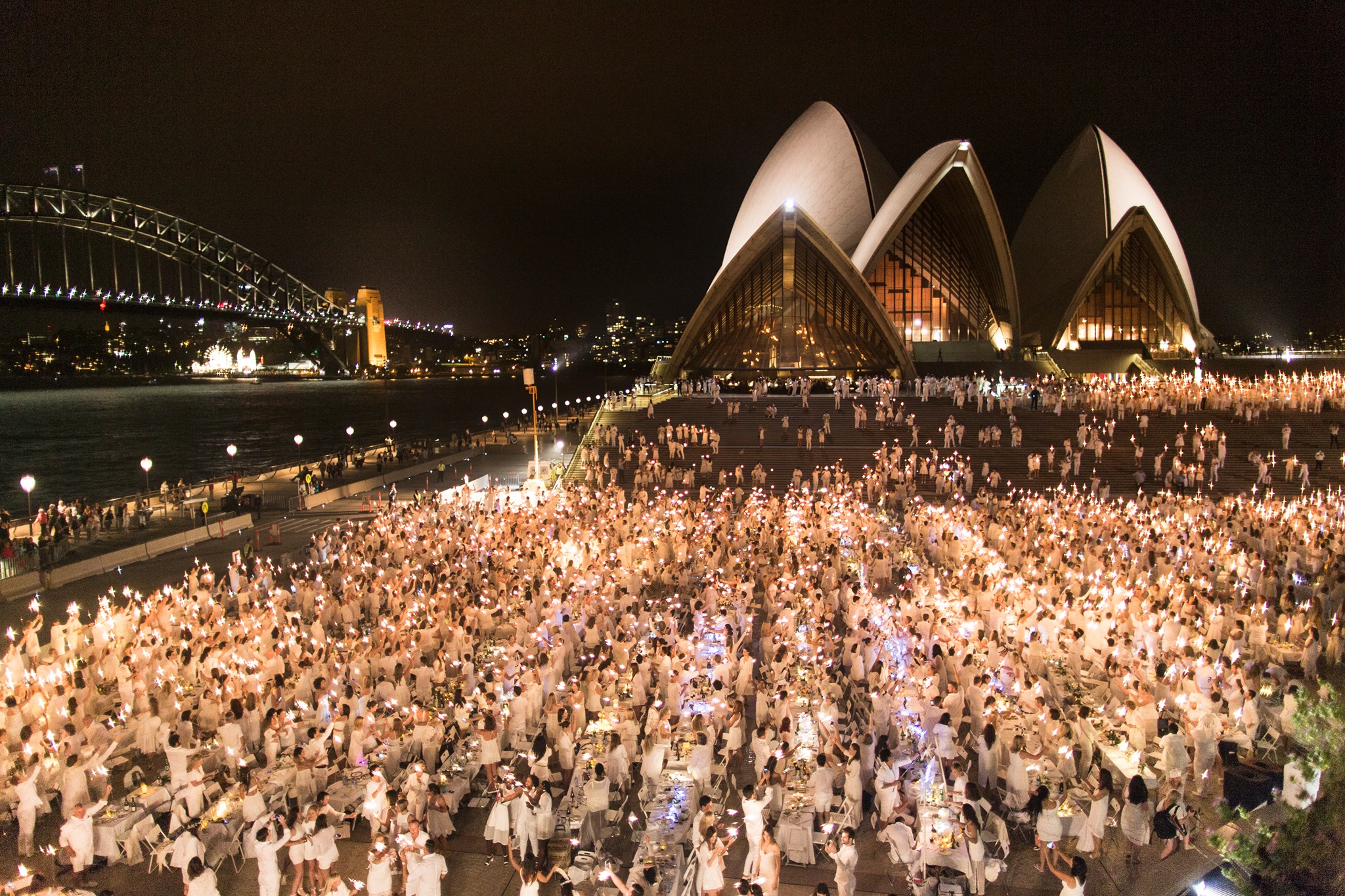 Adelaide Fringe Festival
Even during the pandemic last year, Adelaide Fringe Festival delivered a gross economic impact of $56.39 million. So this year, they are setting their sights high.
This year's lineup has been announced, and over 31 days, Adelaide Fringe Festival is presenting 1087 shows in a total of 350 venues. That's over 6,000 artists, across cabaret, circus arts, comedy, theater… there's a reason it's the largest festival of its kind in the Southern Hemisphere.
Highlights include Oracle, a high-production blend of circus, burlesque and dance; Lady Sings the Blues, a sultry cabaret featuring songs of Ella Fitzgerald, Arethra Franklin, Etta James and more; and Briefs: Club Culture Cabaret, "A cabaret culture shock of A-list first nations ground breakers, movers and shakers" from the brilliant minds behind Briefs Factory.
Just take a quick browse through the program and you'll see there's so much to offer – we dare you not to book a ticket within the first 5 minutes.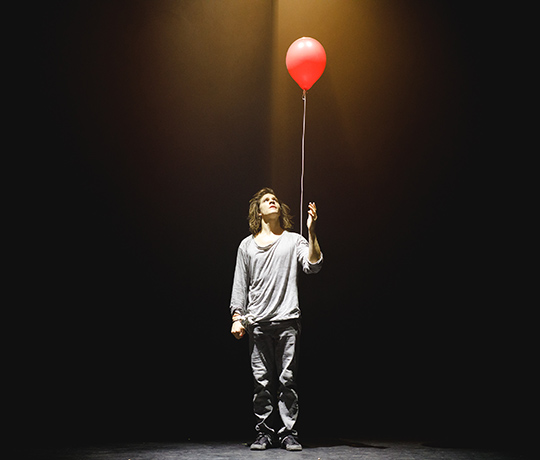 Outdoor Cinemas
Summer in Australia has not been complete without rewatching Dirty Dancing under the stars.
Ok, so maybe it's not always Dirty Dancing, but over the past few years, summers have been defined by popcorns on beanbags, wines and guffaws alfresco.
With La nina behind us, this summer the slew of Moonlight Cinemas and Open Air offerings are popping up all over the country.
Catch the latest blockbuster if the schedule suits, but we love a good theme night too. The Greatest Showman, A Star Is Born, and Grease all have judgment-free singalong sessions, so walk, don't run.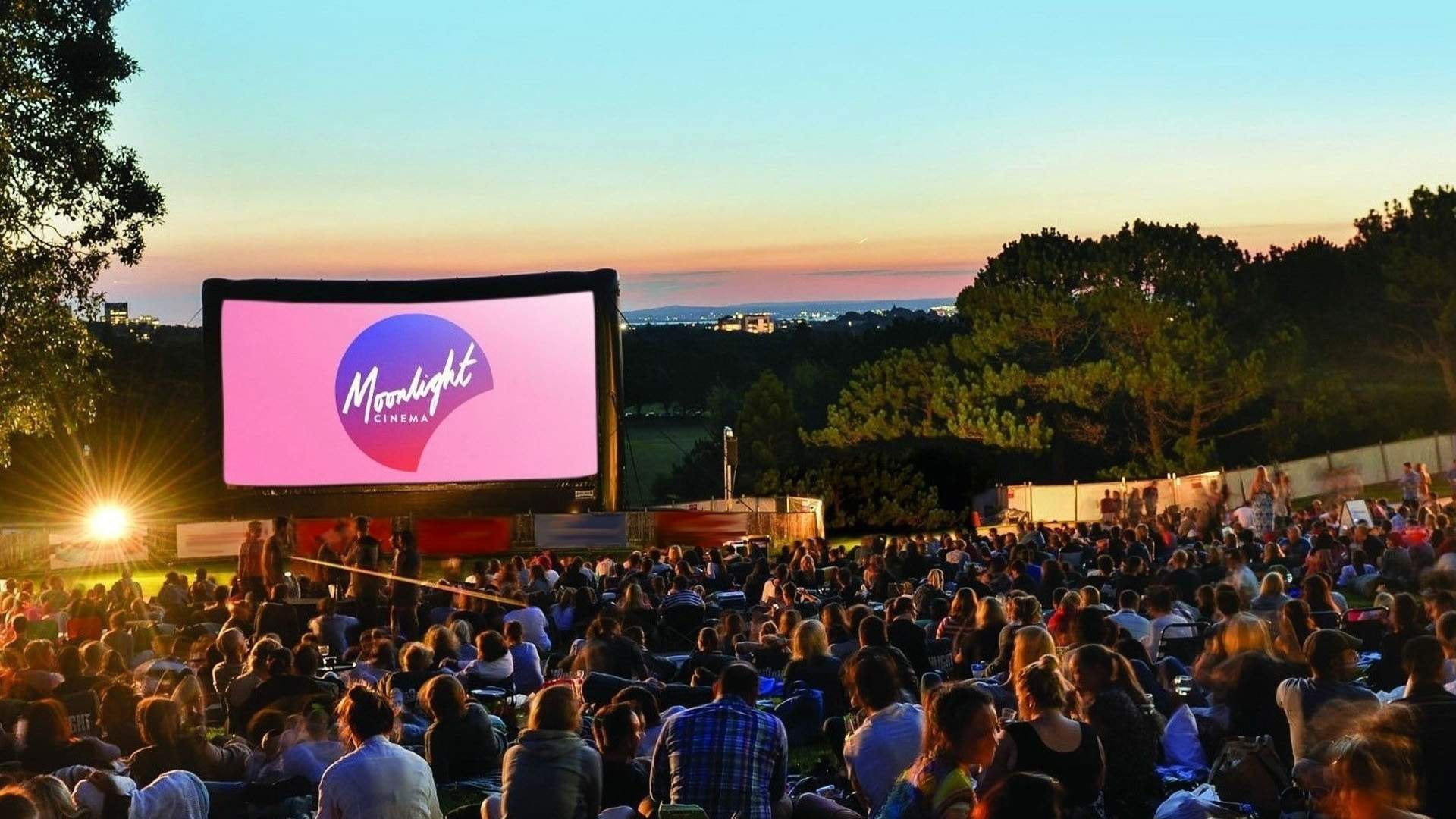 The Big Bounce
Certified by the Guinness World Records, The Big Bounce is the world's biggest inflatable theme park.
Opt for the adults-only sessions for a guilt-free bounce, because you're going to want to explore the whole space. There are 300m-long obstacle courses, sports arenas, DJ mosh pits, 7m high statues, ball pits, slam dunk courts… the list goes on.
If you're the competitive type, be sure to check out the Sports Slam; there's dodgeball, basketball, soccer and other bouncy challenges, with dedicated, impartial refs to make it all official, of course.
Parrtjima – A Festival of Light
Parrtjima is the only authentic Aboriginal light festival of its kind. The annual festival takes over Alice Springs with ten nights of light installations created by Aboriginal artists and set against the majestic MacDonnell Ranges.
This year's theme is "Sky Country", with a focus on our place in the universe. Reading the sky helps Aboriginal people plan their harvest and hunting seasons, and share stories, which are retold from generation to generation.
Parrtjima 2022, then, will tell the story of sky, air and wind through light shows, installations, art, music, talks, films, workshops and performance.
Take a look through their archives and you'll know that 2022 is set to be a spectacular event.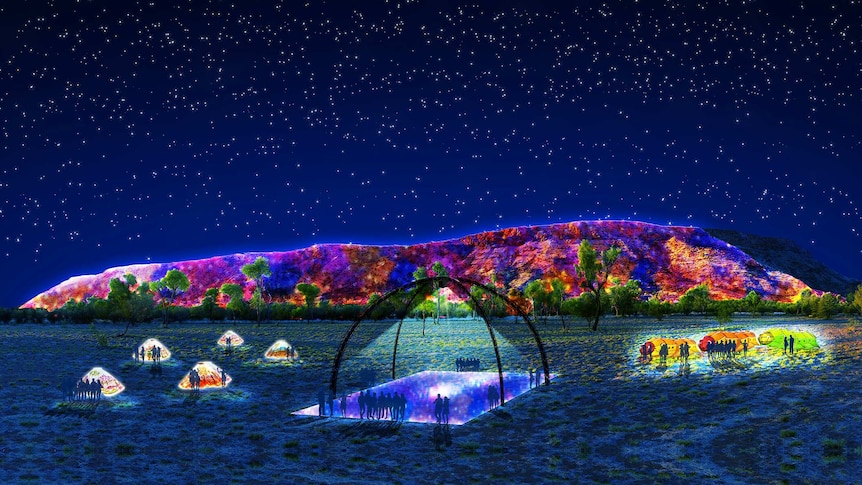 Pinot Palooza 2022
Get ready, Melbourne, Brisbane, Sydney, because we had tickets to the 10th Anniversary Pinot Palooza in 2021 that got unceremoniously canceled, so we have some unfinished business to resolve. And we are thirsty.
Over two days, festival-goers will get to sample over 100 of the finest Pinots from Aussie and New Zealand winemakers. There will be live music, Pinot chats by wine producers and sommeliers, tastings, and much more pinot-induced merriment and mirth that we just can't wait to imbibe in.
We can say more fancy things, but honestly, it is going to be a delicious two days of this bold and beautiful beverage. What's more to say other than "cheers"?
Splendor in the Grass
After a two-year hiatus, splendor is back home in Byron. And what a comeback it is. Headlining is Gorillaz, Tyler, the Creator, and The Strokes, and even more will be announced closer to the date. We've spied Yeah Yeah Yeahs, Kacey Musgraves, Sofi Tucker and even Tim Minchen on the bill so far.
If you've already got tickets from 2020 and 2021, your tickets are still valid for 2022, so lucky you. Because if you haven't landed your tickets already, it's on to the waitlist for the rest of us.
With a line-up like that, you won't want to miss out. If you can't make it to Byron though, don't worry, all headliners have announced side shows in major cities, so check them out, too. But after the last couple of years, who doesn't need three days in Byron to unwind?