Want to explore South Australia but on a tight budget? We've listed our favourite free things to do in Adelaide that don't need to cost a thing.
How to get around the CBD
First thing you'll notice about Adelaide is its impressive public transport system. Whilst the tram will get you from A to B in no time, for those of you looking for a more leisurely day of exploring there is a free bus service called the City Loop Bus Service. The service runs every thirty minutes, taking you through the city in opposite directions – meaning you get to experience the scenic route without spending a cent!
However, if you fancy getting a little air into your lungs then why not try the Adelaide Free Bikes system – run by Bicycle SA. All you need to do is provide photo ID and a deposit in return for a helmet, locks, a map of the city and you're off! Adelaide is a remarkably flat city with smooth streets so even if you're not an experienced cyclist, you'll enjoy this mode of transport.
And of course, the other free option is getting around by foot. There are plenty of downloadable free tours, offering you guidance as you get to grips with walking around the city. Adelaide City Explorer offers self-guided walking tours with themes to the walk– such as flora and fauna, art deco and architecture.
Explore what's on your doorstep
If you don't fancy a guided walking tour and would rather do things at your own pace, try Adelaide Botanical Gardens. The gardens have a lot to see and do – the giant waterlily pavilion and spooky West Terrace Cemetery to name two. If you've got time, check out the Museum of Economic Botany or, if you're just looking for a serene spot to enjoy an hour of peace and quiet, find a place by the River Torrens near Adelaide Festival Centre.
For a dose of culture – or perhaps something to save for a rainy day – head to South Australia Museum and Art Gallery of South Australia. Special tours and exhibitions will have a fee attached but otherwise the two establishments are free. The Art Gallery has art collections from Australia, Europe, North America and Asia, spanning from ancient Roman art to modern day, whilst the Museum has over 150 years' worth of artefacts.
For another kind of museum that is a little more unusual The Jam Factory showcases artwork in all sorts of different mediums, like glass-blowing, metal work and ceramics.
Immerse yourself in Adelaide's rich history
25 minutes' drive away from the CBD, Port Adelaide is an important part of Adelaide's history, being the main supply to and from South Australia from the rest of the world. Self-guided walking tours around the 19th century heritage buildings will give you an insight into Adelaide's history, although the South Australian Maritime Museum will offer plenty more information if you're interested. History aside, there's plenty of things to stop and see in the area: markets, galleries, and the only inner-city dolphins in the world!
Another flashback to bygone-times can be found an hour outside of the CBD in Adelaide Hills. Adelaide Hills was one of the first places European settlers laid tracks after their arrival in South Australia in 1836. The area was first established by German colonists, and the architecture and town names reflect this Germanic heritage – Hahndorf and Lobethal are two of the most famous examples, both home to two of the biggest Lutheran churches in the area.
As well as being home to more than 60 wineries and cellar doors, the local produce from Adelaide Hills is fantastic: indulge on olives, cheeses, cured meats and organic veggies after a drive through the scenic surrounds.
The town is also the home of two festivals during the year too: The Medieval Fair held in April annually, and the English Ale Festival, which is held in May.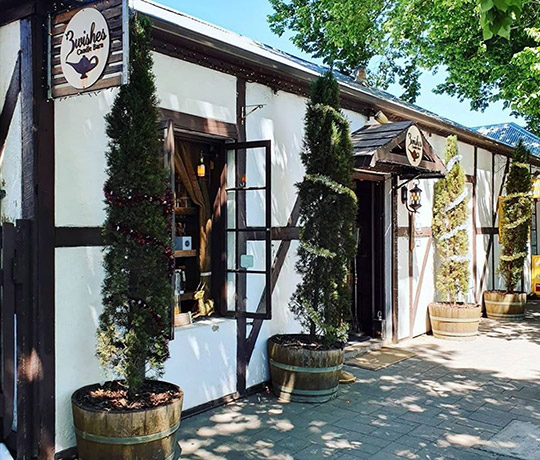 Enjoy the beautiful beaches
Unlike some other Australian coastal cities, Adelaide's sandy white beaches are relatively untouched and quiet in comparison. Meaning going for a beach day is one of our favourite things to do in Adelaide. Glenelg is the most popular seaside resort close by, just 45 minutes away from the CBD by tram. Close by is Jetty Road, bustling with boutique-y shops and cafes if you suddenly get the urge to cut the tight budgeting.
Brighton Beach is 10 minutes' drive away from Glenelg and offers a slightly more relaxed vibe.
Henley Beach is arguably a little more upmarket – the beach itself is as free as any other but the high-end seafood restaurants make eating there a little more expensive. Maybe pack a picnic for this one!
Semaphore is a real sight to behold, with art deco buildings lining the boulevard. The eye-catching Semaphore's Palais is the highlight: the 1920s swimming baths are still preserved, though you can now grab a bite to eat there rather than go for a swim. Along Semaphore Road you can dip in and out of the historic pubs and little boutiques – but for real bargain-hunters, you should know that Semaphore is brimming with Op Shops.
Only 25 minutes from Adelaide CBD, Belair National Park is bursting with woodlands and lakes for you to explore. Whether it's walk or bike trails you're after, there's something for every fitness level. It's Australia's oldest National Park and home to the Old Government house, but the real draw for us is State Flora, the oldest plant nursery in South Australia.
We've already said Adelaide Hills is a great place to explore on a budget, so why not head up Mount Lofty when you're there – the highest point in the Southern Mount Lofty Ranges, where there are hikes of varying levels. Waterfall Gully to Mount Lofty is one of the shorter tracks but doesn't compromise on the beautiful views just because it's an easier walk.
Morialta Conservation Park has plenty of walking tracks to take your breath away. Whilst the conservation park is only 10kms away from the CBD, it feels a million miles away thanks to its majestic woodlands, gullies, gorges and waterfalls. If venturing along one of the many walking tracks available doesn't appeal to you adrenaline junkies, then awaken your adventurous side with some rock-climbing – Morialta is one of the most popular spots in South Australia for it.
End your Morialta exploration with a picnic – sit amongst the native fauna and flora in the park- but watch out for the local wildlife, who might want to steal one of your sandwiches!
Or alternatively, hop back on that bike and take a trip around Linear Park Cycle Track: the trail follows 20kms of Torrens River, with plenty of beauty spots to stop off at en route.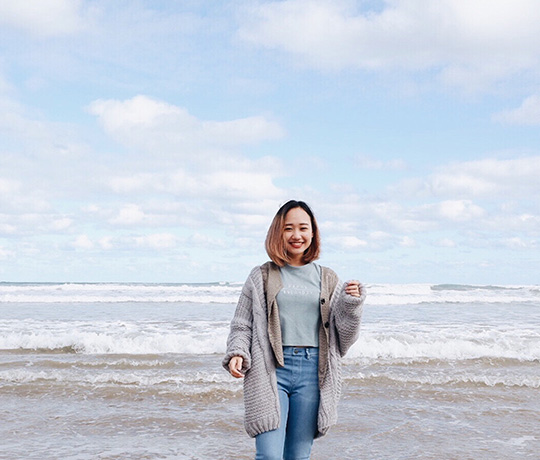 Drive to Barossa
There's no way you can do your research into South Australia and not stumble across mention of the Barossa Valley. World-renowned for being one of Australia's most revered wine regions, it'll only take you 50 minutes by car to get here.
Once you've arrived, meet passionate, experienced winemakers at over 80 different cellar doors and sip on some of the most highly acclaimed wines in the world.
And it's not just the wines that make Barossa such a favoured destination: the parishes that make up Barossa are steeped in history – old German and English towns are preserved to still have that heritage charm, and worth paying a visit to even if wine-tasting isn't your thing.
Just remember, in Australia it is illegal to drive after drinking .05 units of alcohol (two standard drinks) so please consider whether you will be drinking or not: if you will be, arrange transport to get you home or book into one of the many lovely hotels, hostels or rental apartments in the area. Whilst it might not be the cheapest option, it's certainly the safest.