When it comes to cost of living, Adelaide is very affordable for students. We discuss the reasons as to why it's so cheap to live in Adelaide compared to other cities in Australia.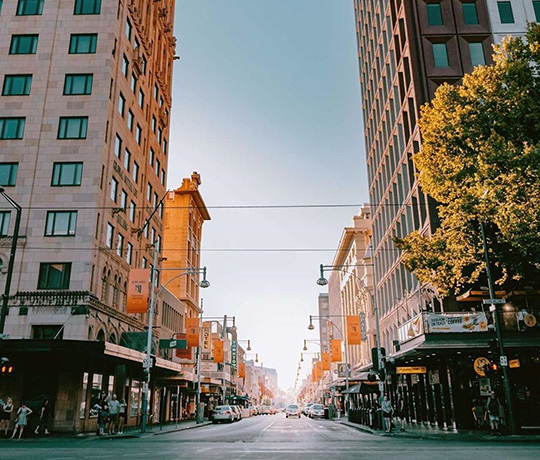 Why is Adelaide so Affordable For Students?
So, you've made the decision to study in Australia and for that we congratulate you because you're in for an incredible time. For city living with natural scenery at your doorstep, laid-back vibes intertwined with a lively food and drinks scene, you've come to the right place – whether it's Adelaide, Perth, Sydney or Melbourne.
You've started looking into your student visa and courses you might take. But now you're thinking, which Australian city should I call home?
Whilst Sydney and Melbourne are usually the cities that spring to mind, we highly encourage that you explore other option. Like Adelaide. It's expensive to study in Australia and when it comes to an affordable price point, Adelaide takes quite a large chunk of the cake.
According to the QS Best Student Cities 2019 results, there are seven Australian cities included as the best place to study in the world. And Adelaide is ranked 26. Overtaking cities like Auckland and San Francisco, with affordability being one of the six aspects it's ranked highly on. From there, you can deduce that the third cheapest city to study in is Adelaide, after the Gold Coast and Canberra. Whilst tuition fees are high, the average cost of living is much better than the more popular cities. The rent is at least 49% cheaper than Sydney.
Whether it's the financial aspect, cultural scene or the beaches and wineries Adelaide has to offer, there are plenty of reasons why students should choose Adelaide to live and study in. We explore the our favourite reasons.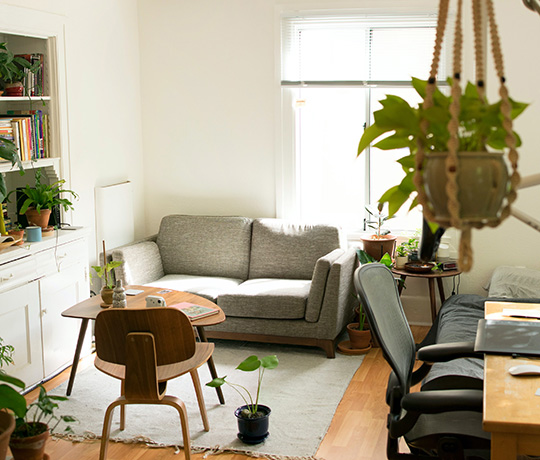 #1 Affordable Living & Expenses
When it comes to accommodation and weekly rent prices, Adelaide is up there when it comes to being inexpensive. The University of Adelaide says that you should only be spending roughly $135 – $385 a week on rent depending on whether you live in the CBD or outer suburbs. The average median rent price for Adelaide is $310 a week, versus Sydney's average of $540 and Melbourne's $430. In fact, it's considered to be 14% more liveable than any other major Australian city. And whilst it may not have the same level of big city living convenience, Adelaide offers a laid back style that is more grounded and less busy.
Adelaide Metro is the public transport of Adelaide, and students including international are eligible for a concession card. You can relish in unlimited travel over a 28-day pass period for just $50! This includes trains, trams and buses.
It is dramatically cheaper than cities like Sydney, where international students are not eligible for a concession travel card. In peak hour especially, you could be spending more than $30 a week. Even up to $50 depending on your location and how many days you need to go to university. Adelaide Metro also offers free public transport options between the city and North Adelaide.
If we dive into this even further, Adelaide University's estimations reveal that Adelaide is cheaper overall when you take into consideration all living cost factors. In reality, you could be spending as low as $355 a week or as high as $700. Depending on your lifestyle choices, of course.
Weekly accommodation costs ($135 – $385)
Grocery shopping ($90 – $135)
Gas, water and electricity bills ($40 – $55),
Phone and internet bills ($20 – 40)
Transport costs ($20 – $40 with student concession)
Entertainment and extra expenses ($50+)
We highly recommend trialling the Cost of Living Calculator. It determines your average cost in terms of what city you want to live in and the type of lifestyle you want to live. These results are more specific than generalisations because some of us may love eating out or going clubbing whereas others prefer nights in and the occasional takeaway. It's a much more accurate representation of how cheap Adelaide may be for you as an individual. Allowing you to compare factors such as accommodation, transport and entertainment.
#2 Adelaide's Food and Culture Scene
Foodie lovers unite! Adelaide is fast up-and-coming when talking about its dining and drinks scene. Whether it's the colourful Chinatown full of authentic Asian cuisine on 37 Moonta Street or the seafood and Thai options on Gouger Street, Adelaide has plenty of affordable restaurants and cafes that cater to anyone's needs. Catch up with friends in an industrial bar, go on a fine dining date at an Italian place on King William Road or take your pick out of an array of multicultural (and cheap!) takeaways.
When it comes to grocery shopping, a hot tip we love is visiting the Adelaide Central Markets on a Saturday. You'll find a range of fresh produce that's straight from the farm to your table. You'll be supporting local businesses rather than big chain supermarkets. And more often than not, it'll even be cheaper than places like Coles and Woolworths.
There's no shortage of theatres, galleries and festivals in the arts and culture scene of Adelaide that's for sure. Not only does it have a strong collective that's nurtured and encouraged, it's a thriving facet of the CBD. The Adelaide Festival Centre is one of the main venues for the performing arts, you'll find there are regular art exhibitions, operas, dances and comedy acts. Every Summer they hold their renowned Sunset Sessions, a program of free live music that sheds light on the local artists. Whereas the North Cultural Boulevard is lined with venues that celebrate the history and arts culture of Adelaide. There's notable sites such as The Art Gallery of South Australia, The South Australian Museum, State Library of Australia and Adelaide Botanic Gardens – all of which regularly offer free entry or exhibitions. And don't forget the famous Adelaide Fringe Festival!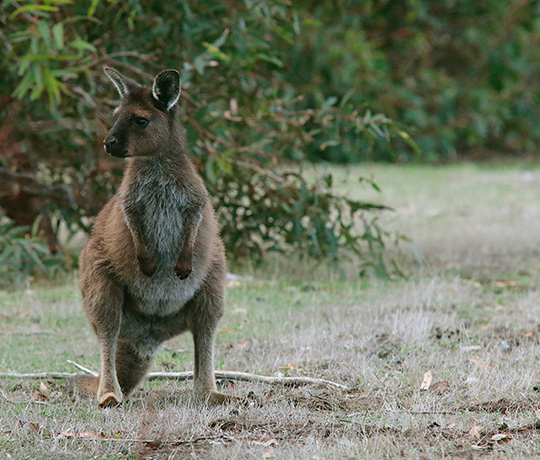 #3 Affordable Hot Spots in Adelaide
You get the best of both worlds, city living during the week and beach getaways on the weekend. Within the CBD you can explore areas like Adelaide's Park Lands which is the only 'city in a park' in the world that stretches to 9.4km or the River Torrens, which bustles with recreational and cultural activities. As for beaches, one of the closest is Henley's Beach which is only a 20-minute drive away or 45-minute bus ride. Glenelg is another favourite, incredible for sunsets and restaurants. There are long or short walks so you can trek or meander your way through both city and country.
At just a 30-minute drive away, you can escape to the Adelaide Hills where you can try your hand at adventure sports or enjoy the serenity at Mount Lofty Botanical Gardens. Barossa Valley is basically in your backyard, at only a little over an hours' drive away you can access one of the best wineries in Australia for the day or the whole weekend. Not only that, there's so many beautiful places to explore that are within a 2-hour car ride such as Yorke Peninsula, where you'll find pristine beaches and fun activities like swimming for oysters. Have a go at sandboarding on Kangaroo Island or check out some of the most Instagrammable spots in Adelaide, like Lake Bumbunga, a huge Pink Salt Lake.
The Verdict…
When it comes to a cheap student budget, we consider Adelaide to be the bees knees. You can enjoy the perks of city living at a slower pace but still have access to everything you need (and a whole lot more!) due to how affordable Adelaide is for students.