From reformer pilates to doing yoga in a 40-degree room to doing workouts in a hammock that's hanging from the ceiling, here's our top 5 pilates and yoga studios you need to visit in Adelaide.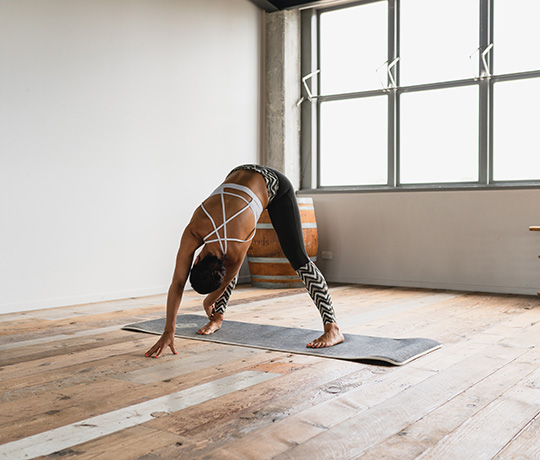 There's no better way to start the day than with some exercise to get those endorphins pumping, especially when you've got a long day of lectures and tutorials ahead of you. For some us, we like a light jog round the park bend or to bench press an amount close to our own body weight, whereas others may prefer to do slower forms of exercise that workout both the mind and body. Pilates and Yoga are fantastic forms of exercise that strengthen, condition, tone and increase flexibility in the body. You can bend, stretch and sweat to your hearts content (both men and women should do this by the way!) Not only that, the meditative factors of yoga are particularly helpful for mindfulness, relaxation and overall mental health.
There's quite a few different types of Pilates and Yoga classes on offer in Adelaide, it's best to try a couple to see what works best for you. You may discover that you actually prefer hot yoga as opposed to a normal yoga session. We've narrowed it down to our top 5 you should give a go!
#1 KX Pilates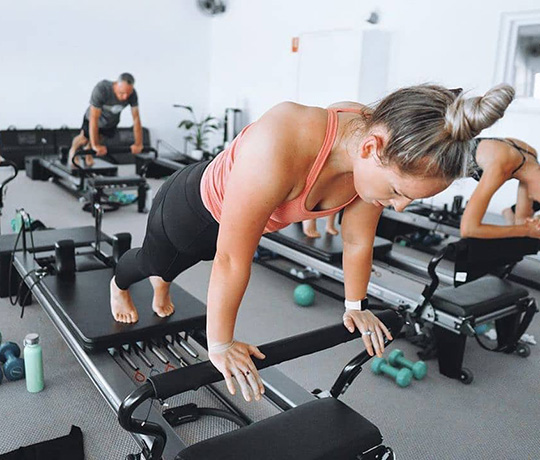 Location: 1/46 O'Connell Street, North Adelaide
When:
Monday – Friday: Schedule is subject to change, but variates between 5am – 9pm
Saturday: 7am – 3pm
Sunday: 8am – 3pm
You haven't had a Pilates workout until you've experienced KX Pilates, a franchise that's taking the country by storm. Taking it up a notch beyond your basic mat sessions, KX Pilates incorporates a machine known as the 'reformer' which adds tension and resistance to your Pilates workout. You'll really feel the burn and also be sore as hell the next day (but in a good way!). Each class has only 12-14 people in it, where you book a 50 minute session online to secure your spot. The times change a little but run roughly every hour, so you'll find something that suits you. They have professional trainers guiding and pushing you with a fantastic introductory package for those of you who are beginners!
#2 Bikram Yoga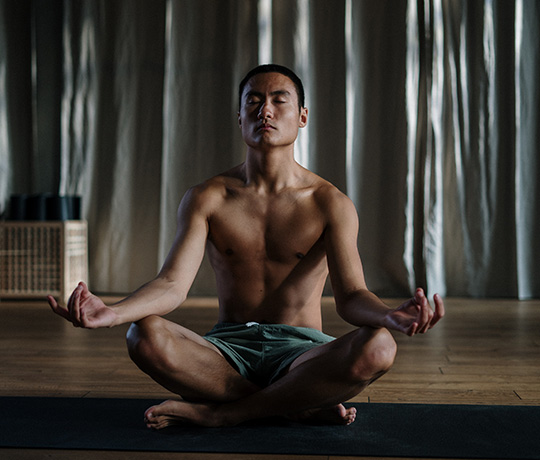 Location: 211 Pulteney Street, Adelaide
When:
Monday: 6:30am – 5:45pm
Tuesday: 6:30am – 7:30pm
Wednesday: 6:30am – 5:45pm
Thursday: 6:30am – 7:30pm
Friday: 6:30am – 5:45pm
Saturday – Sunday: 7:45am – 4pm
Out of all the different types of yoga you could do, Bikram yoga would be the most intimidating. Why? Well, it involves doing a series of simple yoga poses for 90 minutes in a room that's at 40°C. You may be wondering why anyone would subject themselves to that, but there are plenty of health benefits to 'hot yoga' such as eliminating toxins, flushing the lymphatic system and supplying oxygen and nutrients to areas of the body that have been blocked or stagnant. Not only that, it's mentally rewarding once it's over because you were able to execute the power of the mind over the body.
You can arrive 15 minutes before class with no booking required and they offer a series of plans at concession (student) prices! It's a win win!
#3 Aleenta Barre Classes
Location: Level 1, 255a Rundle Street, Adelaide
When:
Monday – Friday: Schedule is subject to change, but variates between 6am – 9pm
Saturday: 7:30am – 12pm
Sunday: 8:30am – 5pm
With supreme lighting and a space that resembles what you expect to find in a loft based in New York, Atleenta Barre is the vibe you want. They offer a range of classes such as barre (ballet inspired movement), HIIT (high intensity interval training), mat Pilates, stretch classes and types of yoga. Their focus is to provide classes that increase strength and tone, improve control, elevate energy and allow for recovery. There's certainly a class for everyone.
It's nestled in an ideal CBD area, and is easily accessible with class times that'll suit before or after Uni tutorials or even in-between. There's even a student introductory deal for just $40 that gives you unlimited access to all class styles!
#4 Movement Halo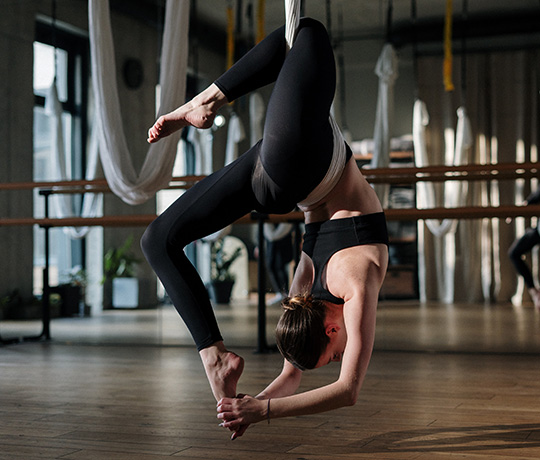 Location: 53 Gilbert Street, Adelaide
When:
Monday – Thursday: 7am – 8:30pm
Friday: 7am – 6pm
Saturday: 8am – 1pm
Sunday: 9:30am – 12:30pm
If you're after a studio that has a large variety of yoga styles, you need to check out Movement Halo. There's 'flow movement' classes such as 'Hip Hop flow' to 'slow flow' to 'express flow' and everything-in-between. As well as traditional yoga classes like Gyro express, yin yoga and Kundalini, amongst many others.
Perhaps the most interesting type of yoga they offer is Aerial Yoga, which involves being suspended from the ceiling in a hammock whilst performing a series of exercises that combine acrobatics, Pilates and yoga. There's classes for beginners and intermediate, and you'll be surprised at how much your strength and flexibility will improve. Not only that, but they enforce sustainability practices such as zero waste initiatives, carbon neutrality and using products that are non-toxic and eco-friendly. There are also a variety of membership plans that'll suit anyone!
#5 Summertown Studio x RE PT Pilates
Location: 13 Paringa Avenue, Somerton Park
When:
Monday-Saturday (Timetable here)
Summertown Studio is one of the coolest spots to wind down and try a yoga or pilates class in the loft with RE PT Pilates, an environmentally conscious company run by Renee. This creative hub is not only a place to find your zen, it's also a shopfront (selling the coolest local homewares, records and clothes), event space and co-working studio. So grab a coffee, try out a pilates class, browse through locally made wares and maybe sit down to complete an assignment and even attend Wine Time on Fridays.
Don't have the time (or money in your student budget) to visit one of these yoga studios in Adelaide? Why not try one of our routines at home?