Come summer, it's time for a swim! But in Australia, we'll take the waterfalls over a basic swimming pool – here are some of the most unique swimming spots near Adelaide!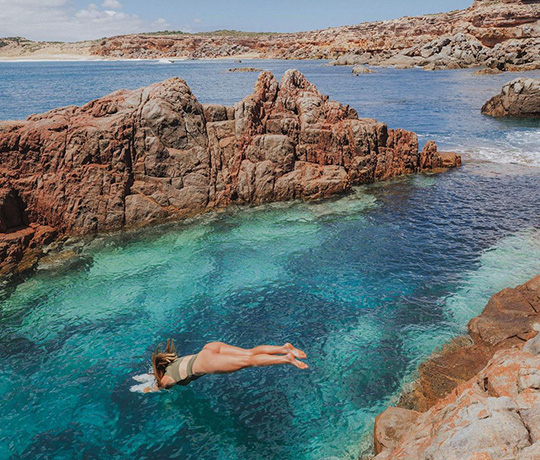 When the weather is warm and summer is in full swing, the best thing to do is get in your cozzies and take a dip. But in a country like Australia, hitting the community swimming pool is something of a travesty. This is the most beautiful country on Earth, and there are so many amazing natural swim spots abound – going to a pool is for basics. South Australia, the home state of Adelaide, has a number of gorgeous national parks boasting the kind of waterfalls and swimming holes you only see in stock image photos. Check out the coolest, out-of-this-world swimming hotspots to spend the hot days that are only a few hours (if that!) outside of Adelaide.
Second Valley Beach – Encounter Marine Park
1 Hour from Adelaide
Second Valley Beach is actually one of the most Instagrammed attractions in all of South Australia, which should really speak to its beauty. Not just a regular beach, it's surrounded by huge limestone cliffs and formations that make up super cool cave-like structures to go exploring in. The beach is also perfect not just for swimming, but also for snorkelling, diving, kayaking, stand-up paddle-boarding and fishing. There's usually organised reef tours, so be prepared to see some of Australia's rich underwater wildlife if you decide to give the snorkelling a whirl!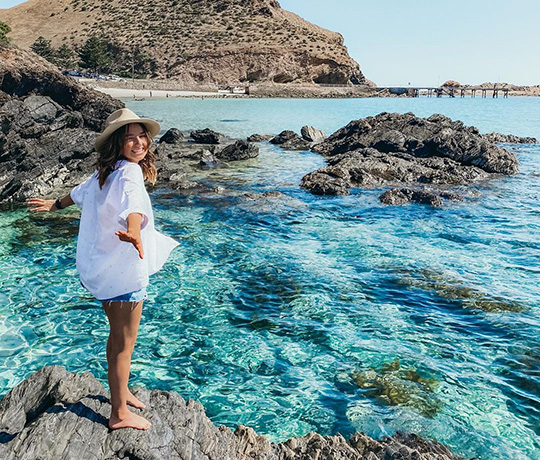 Deep Creek Conservation Park
1.5 Hours from Adelaide
Located along the Fleurieu Peninsula – which, coincidentally, so is Second Valley beach (road trip?!) – this protected national park shows off ocean views, a waterfall and a water hole! The park has a suggested 3.5-hour hike path that takes you through the forested valleys to the waterfall, and you can swim in the water hole any time of year you like! There's plenty of Australian fauna to be seen, with the park housing western grey kangaroos, short beaked echidnas and 100 different species of birds. If you're lucky, you might be able to spot a whale swimming around the coast during the winter months. There are five campgrounds around the park, though it's close proximity to Adelaide means this amazing spot makes for a perfect afternoon trip.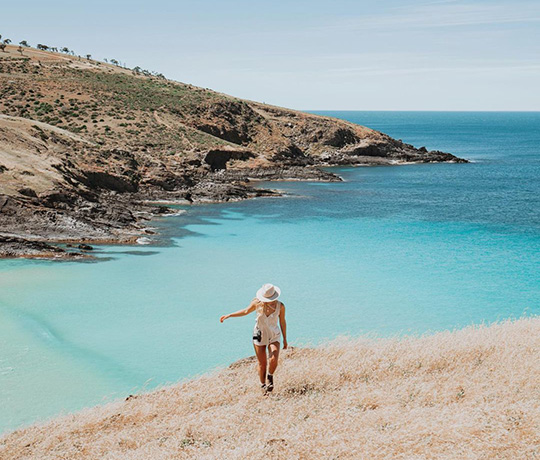 The Blue Pool – Shell Beach, Innes National Park
3 Hours from Adelaide
The Blue Pool is a large rock pool at the end of Shell Beach, and the water is so blue and clear you might not even believe it to be real. Trust us, it's real. Just a 3-hour drive from the city hub, you could make a day trip out to Innes National Park, or even make it a weekend trip by spending a few nights on the beach campground. Camping on the beach and swimming in rock pools with the fishies? Sign us up!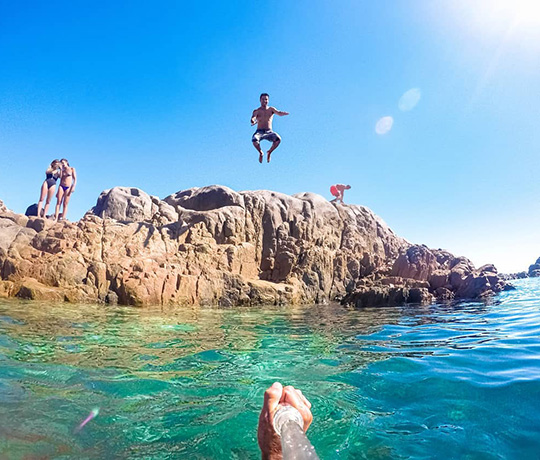 Pool of Siloam – Beachport
4 Hours from Adelaide
The Pool of Siloam is a salt lake which is actually seven times saltier than the sea, and allegedly this can result in therapeutic and healing effects, such as soothing aches and pains. The saltiness also increases buoyancy, so casually and leisurely floating on the lake is relaxing and easy. The lake is along the Bowman Scenic Drive, a beautiful route to cruise along, with other attractions like the Martin Light House, Arthur Place, Backler's Lookout and Penguin Island.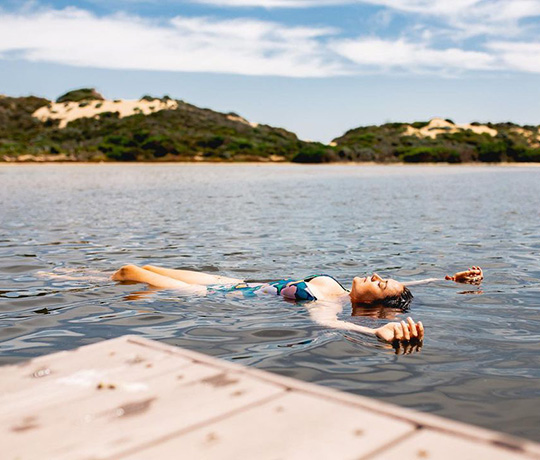 Piccaninnie Ponds Conservation Park
6 Hours from Adelaide
This magical protected freshwater springs near Mount Gambier has crystal-clear waters that make it not just popular for swimming but scuba diving and snorkelling. There are massive underwater caves that divers can explore to full extent, as the crystal-clear water allows for excellent visibility. The large underwater cavern is also known as 'The Cathedral,' formed from erosion, limestone and chasm formation. These Ponds are such a spectacular natural beauty that they have garnered significant international importance. The road trip is totally worth it. Note – you'll need a diving permit to go scuba diving, but the snorkelling and swimming experience is just as incredible!
So, get out your swim trunks, fill a tank of gas and hit the road! Australia is just about year-round summer, and these incredible swimming spots are just waiting to be explored by you and your mates under the sunshine.