Welcome to Re, the world's first waste-free bar that's turning heads and causing queue's in Sydney's Inner West suburb of Eveleigh.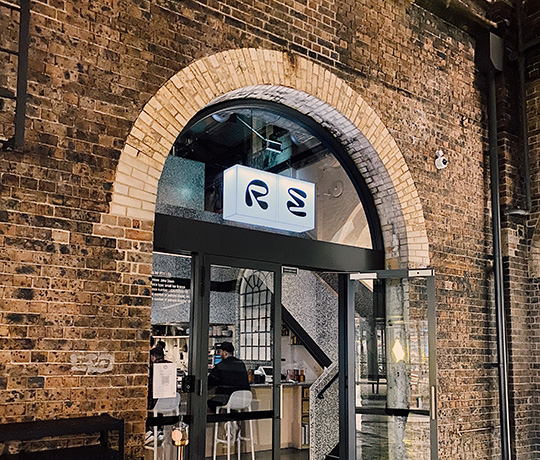 Sustainability is an important, urgent topic often served with a side of guilt and statistics. So walking into the world's first permanent "waste-free" cocktail bar in Inner West Sydney's hottest new precinct in South Eveleigh, I expected walls adorned with reclaimed knick-knacks, or menus in squid ink printed on up-cycled papyrus. But boy, was I wrong.
Instead, Re is a slick, friendly and fun experience. It's eye-opening without preaching. It's inspiring without shaming. And that's not to belittle the innovation that has gone behind everything you see, touch and taste here.
Re is the brainchild of Matt Whiley (Scout London & Scout Sydney, The Dolphin Hotel) and Maurice Terzini (Icebergs Dining Room & Bar, The Dolphin, CicciaBella). The pair conspired to create Scout's Sydney outpost when they met at an industry event. Even then, sustainability was at the heart of Whiley's inventive drink ideas, like creating syrups from surplus fruit or adding body by using leftover cheese whey. 
So when Whiley was approached with the opportunity to convert an 100-year-old locomotive workshop in Sydney's Eveleigh into one of the world's best bars, the pair was ready to think big.
From the ground up, Re is built to be a platform of innovation and exploration of what's possible for the hospitality industry.
Barely a month after opening, the experiment already feels like a raging success.
Taking a seat at the feature bar, what looks like terrazzo, I'm told, is made from recycled milk bottles and plastic bags. The luxurious "leather" banquettes are made from pineapple-leaf fibre. Even the light fixtures hanging overhead are grown, not made, from mushroom mycelium.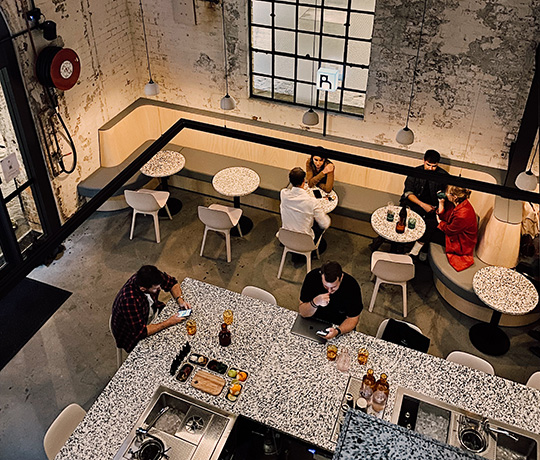 Sipping a glass of cask-poured house wine from my reclaimed Maison Balzac glass, I scan the digital menu created by Icebergs head chef Alex Prichard. Having heard that the snacks were made from "diverted or reclaimed produce", I must admit I was nervous I would be treated like a human ibis. But one bite into the Puffed Beef Tendon with Tograshi (pictured below) – made using trim from the Icebergs menu – my taste buds and I couldn't care less of its humble origins. 
My particular favourite is the cheesy flatbread spread with nduja and onsen egg. The dish is a nod to the classic Welsh rarebit at London's St John and its nose-to-tail philosophy. I had to google it, but nduja turned out to be a spreadable spicy pork sausage. What's not to love?
Sitting at the bar, I had the advantage of being able to sticky-beak at the corner workbench. "It's the busiest part of the whole place", my friendly bartender tells me. "We make all of our pickles, syrups and cordials there. During the day, at around two o'clock, this whole bar is covered with prep for the night."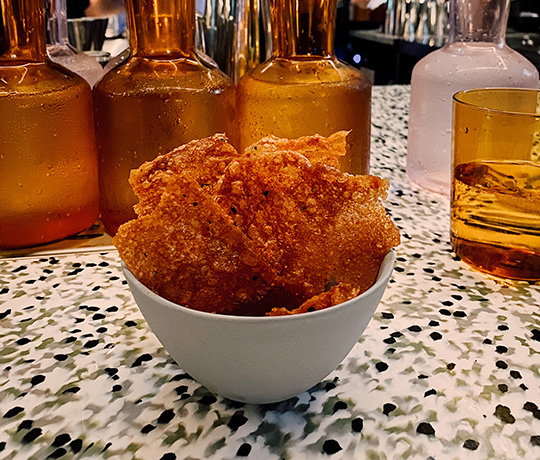 As I look over, another bartender is making a rhubarb liqueur from reclaimed "ugly" rhubarbs. It's to be used in the Sbagliato, a negroni named after the Italian word for "mistake". To the side are banana skins soaking to create a syrup for the Old Fashioned, and in the corner are market-excess strawberries being pickled for the Wimbledon Gimlet. Suddenly the term "bartender" doesn't feel sufficient to describe what these wizards are doing back there.
To Whiley, Re's mission is to reuse, repurpose and recycle in order to break down the barrier of what food waste is. From the menu and the drinks sampled here tonight, I'd say it's evident that the experiment is a success. But what we see at the front-of-house is only just the tip of the proverbial.
It's estimated that five million tonnes of food ends up in landfill annually, costing our economy $20 billion a year (I told you there's always statistics). Restaurants and consumers are so conditioned to buy under ripe produce. So much so that when there is an oversupply, growers sometimes won't even bother to harvest, knowing that the ripe food is just going to go to waste. To combat this, Whiley set up weekly discussions with suppliers and growers to understand what surplus produce is available. The bartending team then transforms these into shrubs, cordials, syrups and tinctures for the cocktail list.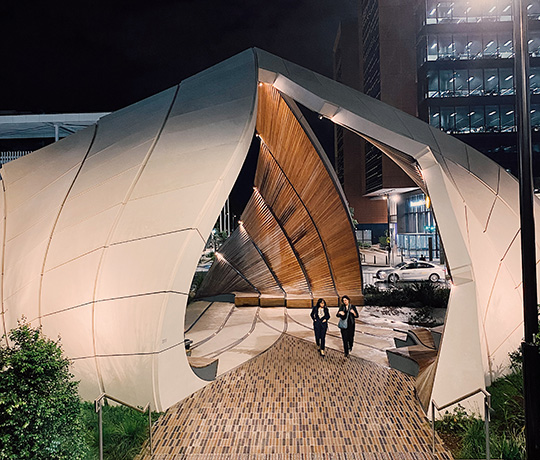 Thanks to Whiley and Terzini's influence and clout, the initiative has spread to other restaurants and bars in the industry too, leading to discussion between nearby kitchens and bars to pass on surplus food for new uses.
"We have a responsibility to look hard at what we're not using and find ways to make it desirable." said Whiley. "It's not just what you put in the bin at home, it's a systemic problem. It's a problem for all of us. Not just one person. Not just one bar in Eveleigh. It's a problem for humanity."
"At Re, we'll showcase this through our bar program, but also build a platform geared towards change on a global level. The time is now". 
You can visit Re from Tuesday to Saturday between 4-11pm at their locomotive-renovated bar on 2 Locomotive Street in Eveleigh. Whilst you're there, why not drop into South Eveleigh's newest and most talked about precinct aka foodie heaven?