The great open road, the remote outback, the freedom, the Silo Art Trail… what more could you possibly want from an Australian road trip?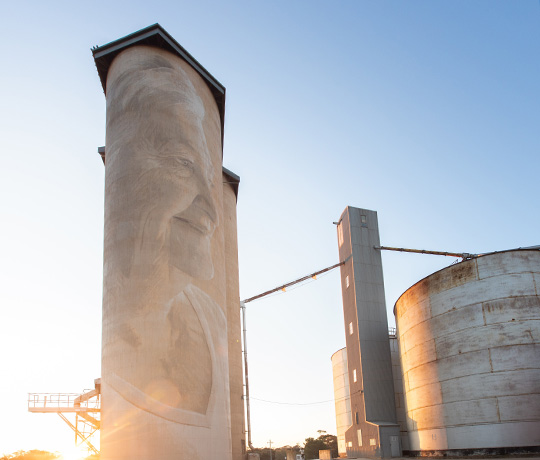 When you saw the title Australia's largest outdoor gallery, we bet you weren't thinking gargantuan (in other words, enormous!) decommissioned wheat silos used as large-scale canvases. Dotted throughout the Wimmera-Mallee rural region from Rupanyup to Sea Lake, these powerful murals depict the essence of the people who reside in these towns. Stretching more than 200km, the trail shines a light on regional Victoria with some of these silos dating back to the 1930s!
Yes, Melbourne is known for its beachy road trips such as the Great Ocean Road or the Mornington Peninsula, but there are also others that require you to go inland into a world less known but just as beautiful. These silos have defined the rugged landscape for decades, a stark reminder of the once booming farming and agricultural wheat industry. Each silo represents the triumphs and struggles of these places and their residents. Bringing attention and tourism to towns in the middle of woop woop (what we like to call, middle of nowhere) and putting them back on the map of must-visit places in Australia.
The Silo Trail started in 2015 with Guido van Helten, who used spray paint and acrylic house paints from a cherry picker to create 'The Farmer Quartet' on the 30 metre high silos of Brim.
Battling heatwaves of up to 40 degrees and strong winds, he completed the masterpiece within 3 weeks. The four unknown individuals represent the collective identity of Brim and regional farmers as whole through themes of resilience and strength. As you would expect, it sparked widespread international media coverage and what some may call, a revolution as more street artists from across the globe came to paint on these silos. In fact, there's a trail in every state except the Northern Territory!
Now that we've got the what and why all covered, let's dive into the road trip itself.
How to get to the Silo Art Trail
Right so, this may seem like a bit of an intimidating road trip compared to others but here at The Switch, we think the roads less travelled are way more fun. First things first, you'll need a driver (or two preferably who can share the journey). If that's you then great! If not, buddy up with your mates.
Unfortunately, due to the remoteness of this trip, driving is the best way to explore the art trail. It is possible to get a train to Rupanyup, (first silo stop closest to Melbourne City) but from there, you're on your own and trust us, there's no way you want to walk the thing!
We recommend hiring a car through an affordable car rental service in Melbourne. It is a 3.5 hour drive from Melbourne to Rupanyup, and from there you can start the trail which can be completed within 2 hours. So yes, you could do this all in one day but it's a lot of driving and defeats the purpose of this trail which is to immerse yourself and not rush! So in our opinion, you should allocate 2 days so you can really reap in the atmosphere of where you are, explore each town and its surroundings as well as support these communities.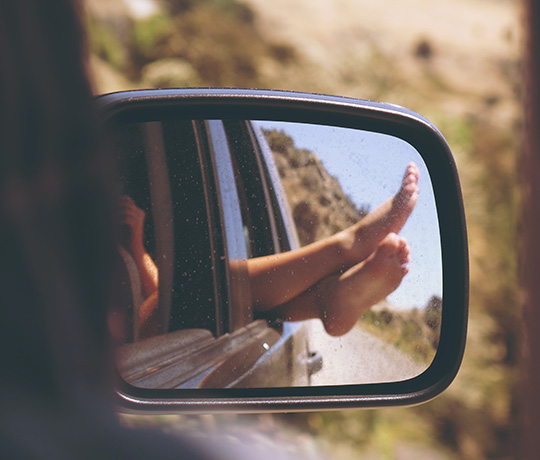 And lucky for those of you who work remotely or are students, you can smash this out on weekdays when it's less busy! There's a few places you can stay overnight but as always, we recommend booking this in advance to avoid disappointment.
You could stay in Horsham which is about 40 minutes from Rupanyup and then allocate the whole next day to doing the trail. Or if you have a bit of energy in you, you could start half the trail and stay in the more rural towns Hopetoun or Warracknabeal.
In total there are six silos to check out in the original trail, so here's a concise list of Silo Art Trail's recommended path with how long it takes to get from A to B in a car!
The Silo Art Trail Route
Rupanyup to Sheep Hills: 25 minutes
Sheep Hills to Brim: 25 minutes (Warracknabeal is 17 minutes from Sheep Hills heading towards Brim)
Brim to Rosebery: 20 minutes (Hopetoun is 13 minutes from Rosebery heading towards Lascelles)
Rosebery to Lascelles: 25 minutes
Lascelles to Patchewollock: 35 minutes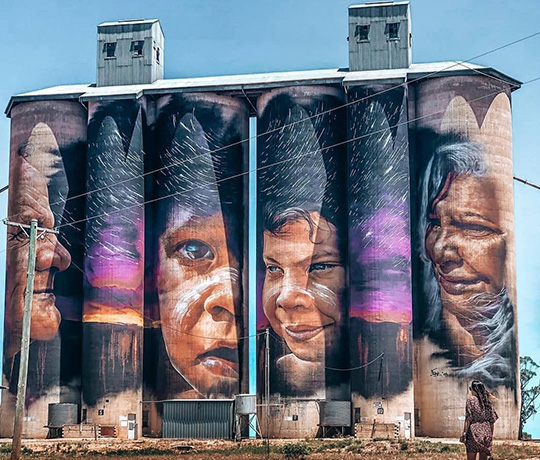 If you're up to it, we also recommend adding this to your journey as 2 new silos have been added to this region worth checking out:
Patchewollock to Sea Lake: 50 minutes (Just 10 minutes from here is Lake Tyrell)
Sea Lake to Nullawill: 40 minutes
From here is a little over 3 hours back to Melbourne, if you're exhausted from your travels you could spend a night in Bendigo which is about halfway.
Highlights of the Silo Art Trail
Each artist spent time in the town getting to know the locals before choosing who they were going to paint and bring to life on these once desolate silos. This ever-growing art project is nothing short of glorious, and every little town has its own unique elements to offer that we're sure will stay with you long after. But, of course everyone's got their favourites so we'll let you in on ours.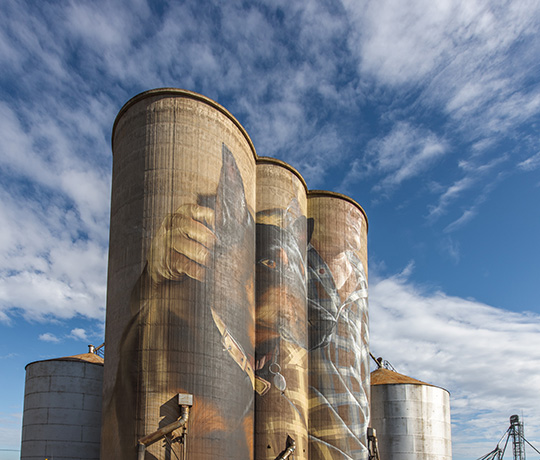 As mentioned before, Guido van Helten's silo in Brim is outstanding. The sheer size of it all leaves you wondering how on earth did he manage to get such exquisite detail on such a large scale. The photorealism is surreal against the backdrop of rugged terrain and dry patches. As if slowly fading, the silos capture the hardship and economic decline of this industry but also the perseverance.
In Sheep Hills you'll find Adnate's profound silos of the local Indigenous community (pictures above). On it he depicts Wergaia Elder, Uncle Ron Marks, Wotjobaluk Elder, Aunty Regina Hood and two children Savannah Marks and Curtly McDonald. It's vibrancy is next level, bringing to light the importance of sharing wisdom between generations for Indigenous people.
On another note, whilst it's a bit out of the way, be sure to check out the Sea Lake silo. Celebrating the silence and freedom of the outback, the silos show a girl swinging out over Lake Tyrell reflecting on her Indigenous heritage. Lake Tyrell is Australia's largest inland salt lake with colours as bright as fairy floss. It's only a 10 minute drive from this silo!
To finish off, be sure to stock up on supplies at larger towns and bring toilet paper with you! Rural public toilets may not have it or you may have to resort for the bushes.