If you're local to Perth, you'll know that the suburb of Subiaco – or Subi – offers a range of bustling cafes, wine and cocktail bars, restaurants and gastropubs. It's a leafy suburb in Perth's inner west comparable to Sydney's own and offers an abundance of events throughout the year.
One that we are ecstatic to see running again in 2021 in the Subi Coffee Series. No, we haven't just drunk too much caffeine already, we are actually pumped to get out and about and attend some incredible local events. From Espresso Martini Masterclasses to Coffee Scrub Workshops, this year's program has us excited for a coffee bonanza that might just rival that of Melbourne…
What is the Subi Coffee Series?
The Subi Coffee Series is a 10-day coffee wonderland involving all the best local businesses, cafes, bars and corners of Subiaco. With both free events and paid masterclasses, there's something for everyone, no matter if you think of yourself as a coffee connoisseur or you're guilty of tucking into tiramisu on the regular.
Here's our round up of our favourite events and workshops during the Subi Coffee Series from 5th-14th August 2021.
#1 Book into a Coffee Scrub Workshop
If you're not such a fan of sipping the stuff, and you're into giving yourself a little self-care treat, book yourself into the Coffee Scrub Workshop on the rooftop of the Vibe Hotel. During the workshop, the team at House of Hobby will guide you through crafting coffee scented products including coffee scrub, lip balm and a bath bomb.
Oh, and you'll get barista made coffee during the session. Duh.
Where: Vibe Hotel Subiaco
When: Saturday 7 August, 9am-12pm
Tickets: $60
#2 Cruise Along the Late Night Coffee Trail
If you're looking for free things to do in Perth, the Late Night Coffee Trail is the way to go. Embark on a self guided tour through Subi's best bars and restaurants who are shaking up coffee cocktails from Thursday 5th to Saturday 14th August.
Download the map, choose your favourite cocktails and cruise down the coffee trail. With offerings of Burnt Orange Espresso Martini's at The Village Bar, Blackforest Espresso Martini's at Bark Bar and not to mention happy hour $10 Espresso Martini's at the Subiaco Hotel between 5-6pm, you'll be spoilt for choice.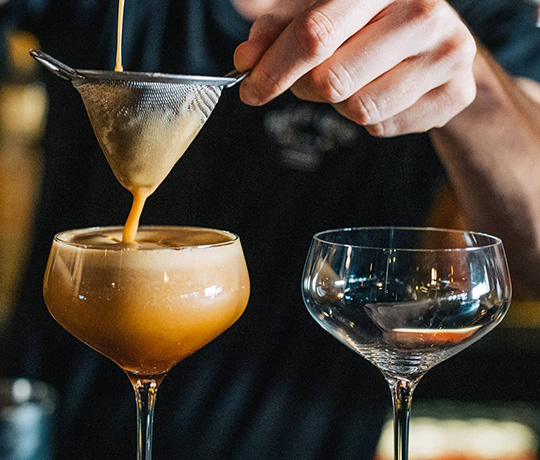 #3 Grab an Oat Milk Coffee on the House
1982 Food & Coffee is one of Subiaco's favourite coffee joints and are making the oat coffee lovers of Perth happy this Monday 9th August by giving away free, yes FREE oat milk coffees all day.
Perfectly barista made and the perfect start to your week.
Where: 1982 Food & Coffee, Shop 3/1 Rokeby Rd, Subiaco WA 6008
When: Monday 9th August, 7am-10am
Tickets: Free, no need to book (1 coffee per person)
#4 Tickle Your Tastebuds at the Single Origins Coffee Tasting
Head back to 1982 Food & Coffee on Tuesday 10th for a morning of free Single Origins Coffee Tasting from Toby Estate Coffee Roasters.
Learn about different tastes, textures and roasts of coffee whilst getting that all important caffeine fix.
Where: 1982 Food & Coffee, Shop 3/1 Rokeby Rd, Subiaco WA 6008
When: Tuesday 10th August, 7am-10am
Tickets: Free, no need to book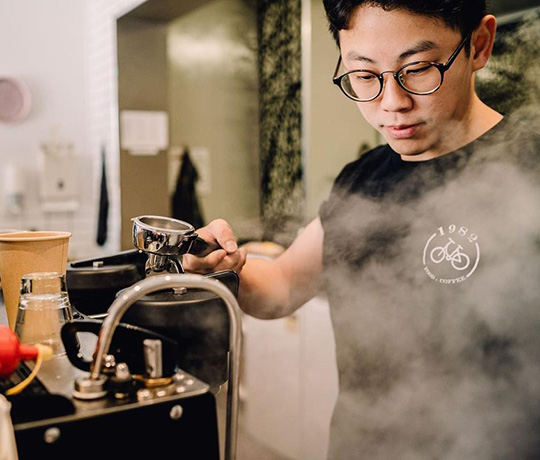 #5 Sip and be Serenaded
Last but not least, start your morning on Wednesday sipping your new found favourite brew and being serenaded with some live music.
Even better, pre-purchase a $2 coffee voucher in store. Live music and a coffee for $2? It doesn't get much better for your budget than that! Why not spend the morning catching up with a friend, as a change of scenery from the office or library or to enjoy your favourite book.
Where: 1982 Food & Coffee, Shop 3/1 Rokeby Rd, Subiaco WA 6008
When: Wednesday 11th August & Thursday 12th August, 9:30-11:30am
Other Special Offers During Subi Coffee Series:
$10 Espresso, Milk and Filter Tasting Flight at Architects & Heroes
$1 off coffee at Fornever when you follow them on Instagram or leave a Google Review
Get 20% off your pamper session at Glamour Nail Bar with discount on coffee inspired nail art
Get a free mug of coffee with any pancake purchase at Lot Six Zero
Share a bottomless brunch with friends at Mimosa for $50
Now we thought we knew where all the best spots were to grab coffee and breakfast in Perth… but now we're not so sure.
Do we need to add any of these Subi spots to the list?
Getting to Subiaco from The Switch
Central Subiaco is just over 3 kilometres from The Switch Perth Central on Wellington street.
If you love to stroll and see the sights, simply turn left when you exit Perth Central, walk down Wellington Street. When you get to the end of the road, head straight onto Roberts Road past the Bob Hawke Oval on your right and you'll find yourself next to the Subiaco Station. Easy as pie!
Don't fancy the walk but still want the exercise? Why not hop onto one of The Switch's bamboo bikes and cycle down? It'll take you just over 10 minutes to get to the heart of Subi.
Are you a morning person who just needs that caffeine fix ASAP? We understand. Jump on the Fremantle Line train at Perth Station (just a stone's throw from The Switch) heading west towards Fremantle Station. Go 3 stops and hop off at Subiaco Station.
Looking for some other foodie guides to Perth? Why not check out the best breweries in Perth, or the best Sunday sessions in Perth?