Explore Surry Hills and all that this Sydney suburb has to offer. Unassuming townhouse lined streets oozing with underground bars, cool eateries and suave cinemas.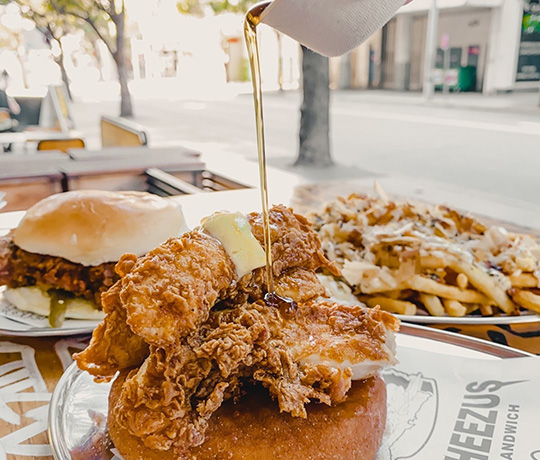 Surry Hills was previously known as the brothel capital of Sydney. Ok, it still is a little bit, but thanks to the rise of Sydney's cafe and small bars culture and it's close proximity to Sydney's most fabulous suburb, Darlinghurst, this stylish suburb has grown out of its red light roots and into one of the city's coolest destinations. It's got great public transport, an amazing community vibe and plenty to do.
Eat fried chicken at Butter
If you know me or read anything I've written, you will know that Fried Chicken gives me LIFE. And Butter is home to some of the best fried chicken. And champagne. Oh, and sneakers. That's right. This eatery is the perfect fusion of Sydney circa 2016 and still a hit today.
For first-timers, bring your mates and order the Size 13, a mix of their signature thighs, tenders and wings with house made dipping sauces served in a sneaker box. Yup, you read that right. If you're visiting in the winter, don't leave without trying the Fried Chicken Ramen, and be sure to order a tub of the ramen gravy. Pour this on anything for instant culinary magic.
Trust me. If you'll only do one thing from this list, make this it.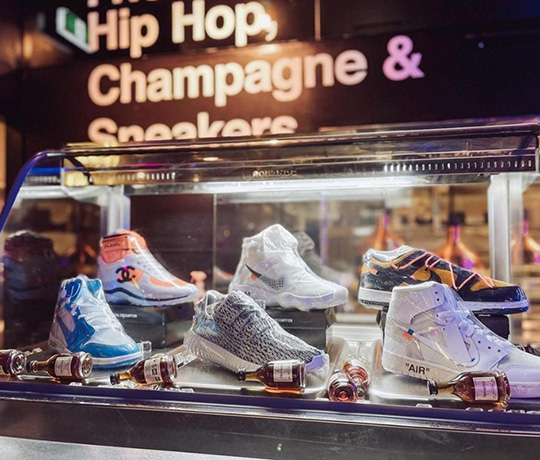 Visit the awe inspiring Belvoir St Theatre
Belvoir is one of Australia's most celebrated and original theatre companies and no visit to Sydney would be complete without watching a play here. OK, well maybe go to the Opera House first for its iconic value, but this is still a must-see. Separated by Upstairs and Downstairs, there is always an exciting new work or classic on here, and many of Australia's current and future stars of stage and screen are often playing here, so check the listing for the latest offering.
Watch a golden oldie at Golden Age Cinema
Step back in time in this opulent, Art Deco cinema. Not only do they show classic, old times films alongside new releases, the bar in this place is well worth a cocktail (or three) and the perfect place to start a date. For special occasions, you can even hire out one of the cinemas and have a private screening of your choice for cheaper than you would expect.
Above the cinema is Paramount House Hotel, the former headquarters of Paramount Picture Studios in Australia, and Paramount Recreation Centre, a beautiful upscale gym and fitness club with group classes and personal training. The facilities are stunning and probably one of the most stylish places you can work out in Sydney.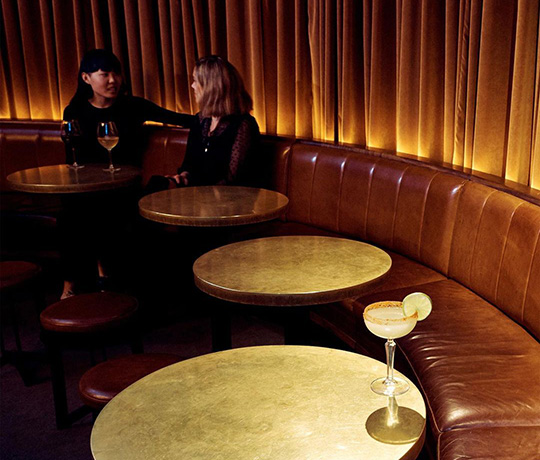 Grab a picnic at Prince Alfred Park
Enjoy the beautiful fresh outdoors in the middle of the city at Alfred Park. From an outdoor swimming pool to basketball courts, tennis courts to outdoor gym equipment, this place is a great place to spend the weekend. Grab a picnic and while away the hours or challenge your friends in a game of horse, this local favourite has something for everyone.
Experience free karaoke at Goros
Few things in life spark more joy for me than karaoke, but throw in FREE karaoke, an awesome sake menu and probably the best yakitori skewer and Izakaya menu in town and you'll have one of my favourite Friday night spots in town. Honestly. Bring your friends and try to have a bad night here. That just won't happen!
Get your Chinese Fusion fix at Chin Chin
Rounding out the trio of my favourite places in this pocket of Surry Hills is Chin Chin. This popular Melbourne restaurant opened in Sydney recently and does some of the best Chinese fusion I've had in a long time. It's great for parties and its Feed Me menu is literally dish after dish of the chefs best dishes of the day until you're full. Its also got a yum cha menu on the weekends, but Feed Me is the best value for money and great for impressing overseas guests.
Indulge at Bourke St Bakery
This is a Surry Hills institution and you'll always see a line outside the small shop no matter what time of day, but it's well worth the short wait. Their sausage rolls are the crowd pleasers, but I'm here for the carrot cake and I never leave without a few loaves of their sourdough for home.
Get your hands dirty at Little Succers
For something completely different, roll up your sleeves and get your hands dirty in this fun build-your-own terrarium bar. In this one hour class, you learn all about creating the perfect terrarium and get to design and pick your perfect new plant. It's an excellent date activity, but also a great way to end up with a decoration for your space that is easy to care for brings you pride and joy long after the one hour class.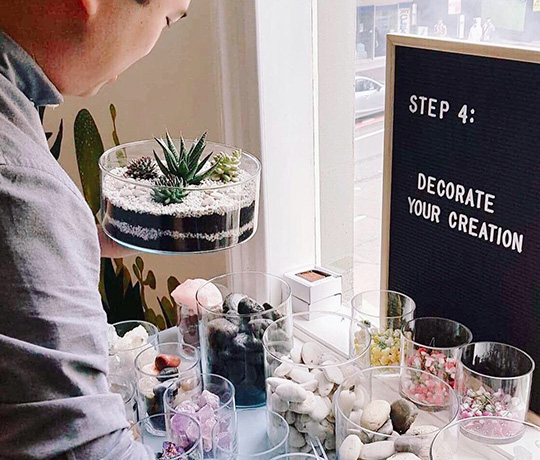 Experience a slice of Italy at Via Napoli
Speaking of carbs. OMG the pizzas in this place is heaven. Via Napoli is so named because most of their ingredients come direct from Naples in Italy. Their 5m pizza challenge (1 hour, max 6 ppl) might be the headline-grabber of the menu, but everything on there is excellent – especially the antipasto and salt and pepper calamari which is fried to crispy perfection but never oily. I need that recipe but the atmosphere and charming Italian staff make the place so easy to visit again and again I almost don't want to cook it myself.
Fill up at Bamboo Dumpling Bar
No list of mine will be complete without dumplings on the menu. Don't believe me? Check out my favourite Asian eats in Sydney here. This locals favourite is attached to the Royal Albert Bar so it's not immediately noticeable, but the reward is worth the effort. Not only are their namesake dumplings excellent, they're famous for their crispy peaking duck and Sichuan spicy pork noodles too.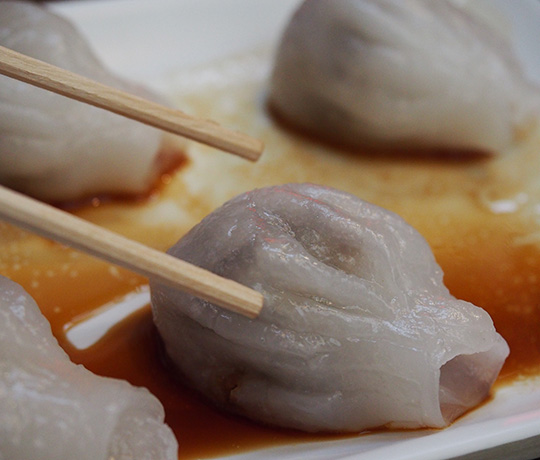 Viva la Viet at Q Bakery
OK, this is like a street away from Via Napoli and veering dangerously into being classified as Redfern, but I can't let this list go without mentioning the amazing Vietnamese rolls from this excellent bakery. $6 pork or chicken roll – it's cheap but the daily queues outside of this place is a testament to its quality. Besides, all the best Banh Mis should be cheap.
Get creative at The Pottery Shed
Zipping up to the other end of Surry Hills is this new discovery: The Pottery Shed. Open 7 days, this pottery school offers an introductory series of three two-hour classes that takes you from the basics of throwing pottery through to glazing and decorating your first functional piece. Once you've graduated the three classes, you can drop in anytime for casual sessions and there's always other students there to inspire and help you. I for one have signed up to my first session and I can't wait!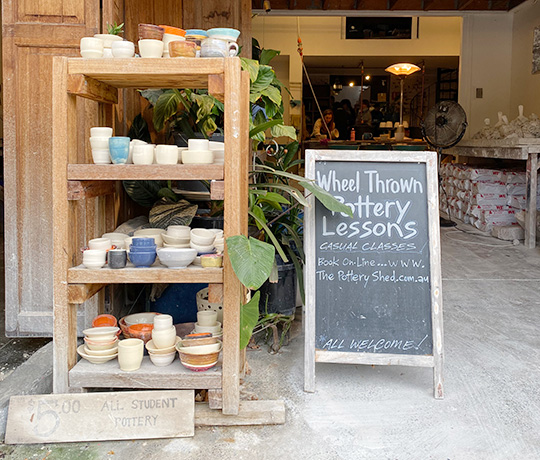 Explore beyond Surry Hills and step over to Darlinghurst
So this is definitely not textbook Surry Hills, but I would be amiss not to mention Surry Hills most fabulous neighbour. Home to Oxford St, Sydney's LGBTQI Mecca and the main route of the Sydney Gay & Lesbian Mardi Gras, Darlinghurst is a must on your list of the best nights out in Sydney. Whether you're gay, straight or anywhere in between, book yourself in for a night to remember with a bar crawl along Oxford Street, or dance the night away in the clubs along the strip. By day, there are also lots of wonderful boutique stores (it's a vintage-lover's heaven), book stores and cafes to people-watch or just to enjoy a different side of the gaybourhood.
Already explored the ins and out of Surry Hills? Check out our local guides to Kensington, Ultimo and The Rocks.