From $10 steaks to $1 hotdogs to 10 cent wings, we've found the best cheap eats in Sydney for each day of the week to save money.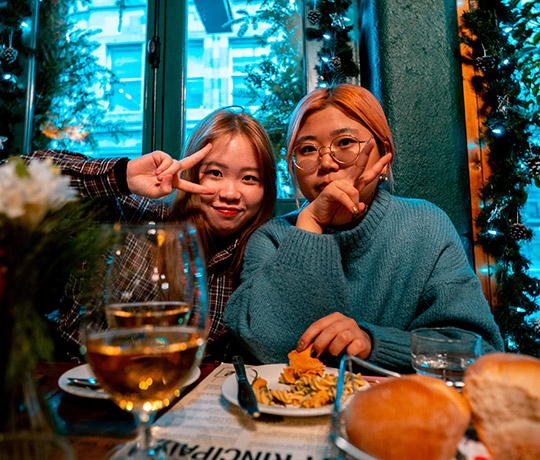 At times, Sydney can be quite the expensive city to live in and one of the easiest ways to save money is to say no to eating out. Whilst preparing your own meals can really help a tight budget and savings, sometimes you just need to treat yourself to the luxury of someone else doing all the hard work for you. We love a bargain, especially when it comes to food. If you look hard enough, you can easily find dinner deals each night of the week for $20 and under! When it comes to cheap eats, Sydney's packed to the brim with daily specials and hot deals that'll leave your tongues wagging.
Monday – $10 Rump Steaks
Where: The Norfolk
Location: 305 Cleveland Street, Surry Hills
When: 4pm – 12am
If you're a fan of a juicy steak with chips and salad but are on a tight student budget, The Norfolk should become your Monday go-to. This deal is with any drink purchase, whether that be a beer or a soft drink. You can also get pints for the price of a schooner and have a go at board games or a match of pool for free. In fact, they've got a happy hour deal Monday to Friday from 4pm to 6pm which includes house spirits, wines and beers for $5. The Norfolk is renowned for their Tex-Mex meals and Bloody Mary's, so be sure to try out those too if you can. You can soak up the rays on one of their brightly coloured chairs in the beer garden or enjoy the atmosphere of the sports bar area, talk about starting your week off right! 
Tuesday – $1 Hot Dogs
Where: The Soda Factory
Location: 16 Wentworth Avenue, Surry Hills
When: 5pm – 2am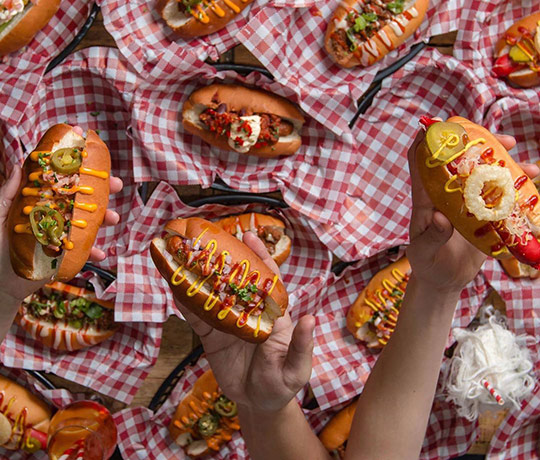 Wait what? $1 hotdogs every Tuesday? Say no more! The Soda Factory is your one-stop shop for retro vibes with booth seating and killer beats. Taking the classic 'hole-in-wall' hidden factor to the next level, the kitsch diner is tucked away behind a Coke vending machine door. Think dim lighting, exposed brick walls and vintage posters of pin-up dolls. There's 6 types of hotdogs included in the deal, our favourites are the 'Buffalo Bill' which is fried chicken, cheese and smoked chipotle mayo and the 'Texan Redneck' which comes with a frankfurter, diced bacon, cheese, smokey bbq sauce and chives! With free entry, $300 worth of prizes to be won through musical bingo and $12 espresso martinis…it's certainly the place to be on a Tuesday. Plus, there are heaps of bars – big and small – to be explored around Surry Hills.
Wednesday – $1.50 Oysters
Where: The Morrison Bar and Oyster Room
Location: 225 George Street, Sydney
When: 6pm – 7pm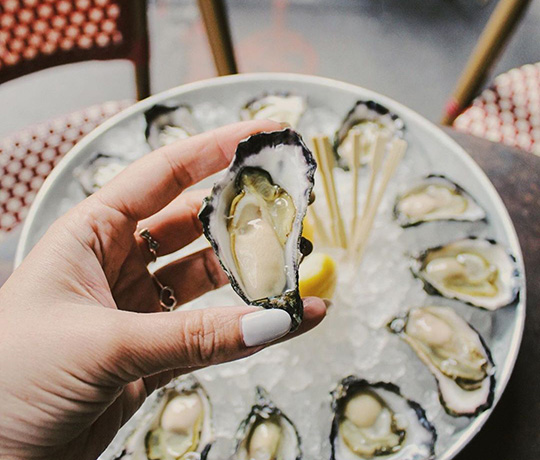 Yes, you read that correctly, it's $1.50 per oyster as many as you want for an hour at The Morrison Bar and Oyster Room. This luxe and spacious venue has a New York City vibe with its industrial interiors and lush plants. There are three areas you can dine in, from the Oyster room to the Parlour which is a bottom bar area to the Conservatory, an outdoor terrace setting. We highly recommend booking in advance to avoid disappointment, as you can imagine this is a hugely popular deal. If you're feeling cheeky on this hump day, try the 'Oyster Shooter' – it's an oyster served with a Don Julio Blanco tequila shot and a verdita (pineapple, coriander, jalapeno and mint) or sangrita (tomato, lemon juice and chilli sauce) chaser. It's the perfect combo!
Thursday – 10 Cent Wings
Where: The Forresters
Location: Corner of Foveaux and Riley Street, Surry Hills
When: 5pm – 10pm
You may have heard of $1 wings but have you heard of 10 cent wings, every single Thursday? We can already tell that this will be a regular, weekly occurrence in your books. All you've got to do is purchase a drink, whether that be a wine or soft drink…or you could purchase one of their happy hour $5 house wines, beers or spirits between 4pm – 7pm. There's different flavours you can choose from every week such as smoky bbq or Frank's hot sauce. It's your classic Aussie pub feel with both indoor seating and an outdoor terrace filled with lavish plants. So, roll on in and you're in for a good time at The Forresters or 'Forries' as the locals call it.
Friday – $12.50 Lunch Specials
Where: Cooper's Hotel
Location: 221 King Street, Newtown
When: Monday – Friday: 12pm – 3pm
$12.50 lunch pub feed specials? Sign us up! Whether it's your lunch break or a catch up with mates after another long week of university tutorials, Cooper's Hotel is the perfect place to treat yourself on a Friday. These lunch specials are on every weekday, so who knows this could be your new favourite when you can't be bothered making lunch. There's heaps on the menu ranging from a cheeseburger with chips to a creamy boscaiola pasta to beer battered fish and chips to a chicken schnitzel with chips and garden salad…and everything in-between! Couple it with a cheeky beverage and your lunch is all sorted.
Saturday – $7 Gourmet Pizzas
Where: The Newtown Hotel
Location: Pub 174 King Street, Newtown
When: 5pm – 7pm
Kick off your Saturday right with a session at Newtown Hotel, a flow of happy hour drinks and gourmet pizzas down to just $7 on all your Italian favourites. From classics like your Margheritas and Funghi (mozzarella and mushroom) to iconic combinations like Prosciutto (mozzarella, prosciutto, rocket and Grana Padano cheese) and Capricciosa (mozzarella, ham, mushrooms, artichokes and olives). Knocking about since the 1800s, Newtown Hotel has a lot to offer when it comes to space and amenities such as their beer garden, indoor drinking area, pool tables, pinball machines and even a kissing booth! Who says you have to sacrifice a good atmosphere when you're on a budget?
Sunday – $19.90 Sunday Roast
Where: Dove & Olive
Location: 156 Devonshire Street, Surry Hills
When: From 11am until Sold Out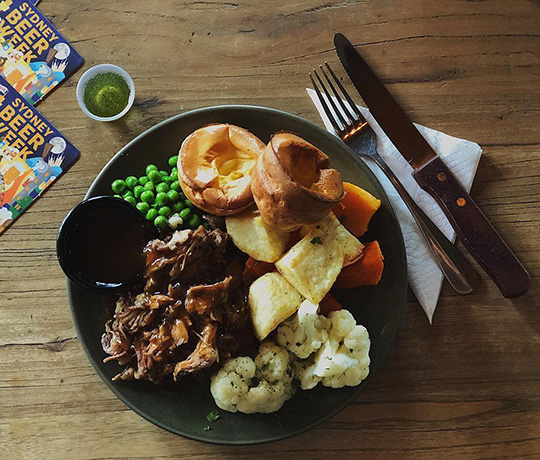 Nothing says Sunday like a Sunday Roast, and oh boy, Dove & Olive does an incredible authentic and affordable plate of it every week. The award-winning venue switches it up each week with pork, lamb, chicken and beef – it's got a homely feel written all over it. With lots of veggies and all the trimmings included, we can already tell you'll be coming back for more to see what combination they'll come up with next. It's a cool set up with plenty of seating options and craft beers on tap. We've got to pre-warn you though, there's a high chance this will send you into a food coma and serious nap territory afterwards!