Visit The Tramsheds, Broadway Shopping Centre and spent time eating incredible food in Sydney's city suburb, Glebe.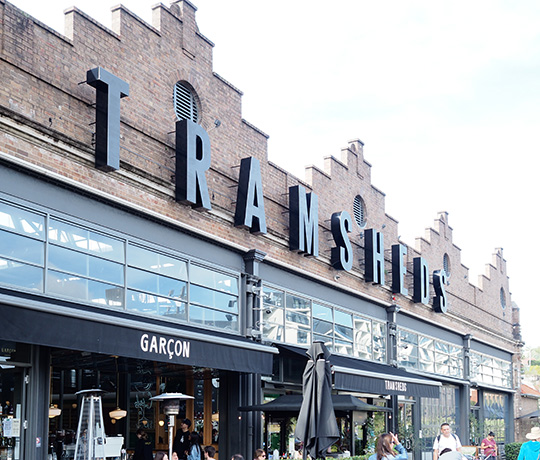 Having studied at Sydney Uni, I've spent a lot of my uni days in Glebe. In fact, I attribute my love for coffee to all the cafes my and my friends used to go to before (and sometimes during) lectures, and my love of reasonably priced sav blancs to its numerous small bars. 
But even now out of uni, I'm always finding myself back in Glebe – despite it's near-impossible street parking on a weekend. From picnics at the foreshore to amethyst shopping at Mineralism, ramen slurping at Goku to slam poetry nights at Sappho, there is an undeniably bohemian vibe about this leafy waterfront corner of town.
From the tip of Glebe Point Rd on Parramatta Rd down to the water, here are my top picks if you're planning a visit, whether on a budget or looking to splash the cash.
Broadway Shopping Centre
Starting off a must-see list about Glebe with a Shopping Centre will no doubt give you the wrong idea of the suburb, but this place is pretty unmissable. Not just because it has an Apple store and probably the best Kmart in town (literally – it's the only one around Sydney CBD). But because of the parking. Glebe is best visited by bus or a good walk from central or Redfern station. If you're driving, chances of finding good parking along the main strip of Glebe Point Road is pretty slim, so it's best to leave your car here in the mall (with 3 hours free parking) and start exploring from here. 
Mineralism
Now this place is textbook Glebe. Mineralism is wall-to-wall crystals and semi-precious stones. If you're looking for some healing energies or some smudge sticks to cleanse your space whilst you do your breathing and meditation, there's no better place to start your journey. If you're interested to learn more, the team there are always happy to chat and they regularly hold events and rituals to help newbies learn more about crystal energies.
Spicy Sichuan Restaurant
Aside from Newtown, there aren't many places in Sydney that has such a diverse mix of cuisines on one street. The Spicy Sichuan restaurant is one of the oldest in Sydney and definitely one of the best for atmosphere and value. If you're craving a hot pot that'll make you sweat, this is the place to be.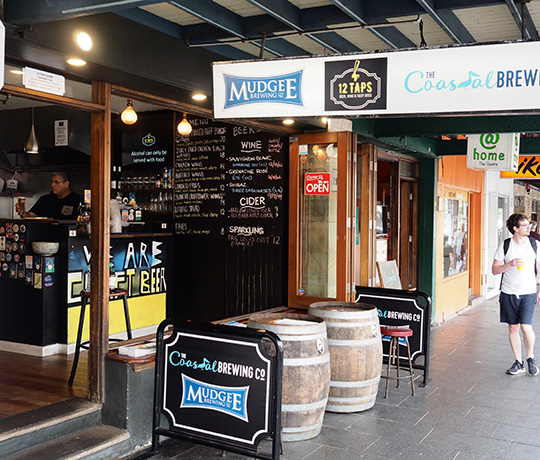 12 Taps
This local favourite is everything you'd imagine a small bar to be. 12 rotating taps of local craft beer, a small but excellent bar menu with some of the best chicken wings in town, connect four in the beer garden round back, and loyal locals that just loves to come here for a chat and hang out. You can even become a lifetime member of the Dozen Beer Club by completing all 15 stamps on the loyalty card, earned one beer at a time. I'll drink to that!
Goku Ramen
Owned by the chefs of Menya Noodle Bar in the CBD, this place is the real deal. The menu is focused on a small selection of ramen, but nothing will disappoint because it all stems from a beautiful pork bone soup base that will make your heart sing. Not only that, the noodles are handmade in house every day, just like the soup base, so it's always fresh, delightfully chewy and reminds me of the food I eat back home.
Badde Manors
Right on the corner of glebe point rd and the entrance to Broadway Shopping Centre, this cafe has been a Glebe institution for over 30 years. It's also maintained its coffee house culture, so it's always relaxed and inviting, and it's home to some of the best coffee around. And because it's "peak Glebe", the restaurant has recently become a vegetarian restaurant – but you won't find any bland roasted Brussel Sprouts here. The menu is always inventive and uncomplicated, and simply superb.
Friend in Hand Pub
I've had way too many fun nights here and still I can't describe this local favourite. It's part comedy club, part spoken word joint, part burlesque bar and part racecourse. That's right! The last Wednesday of the month, it plays host to an absolutely epic hermit crab racing event that is a once-in-a-lifetime experience. If there's one thing you'll do on this list, make it this.
Sappho Books Cafe & Wine Bar
Though this is an excellent independent bookstore, Sappho's place in my heart is not for its hardback collection, but for the secret-squirrel wine bar round back. It's not technically a speakeasy – because this place was cool well before speakeasies were cool – but more of a local secret. It plays host to a regular open mic night and local students and artists showcase everything on these nights from acoustic duos to slam poetry and first drafts of their plays. Grab a jug of Sangria and settle in for a great night.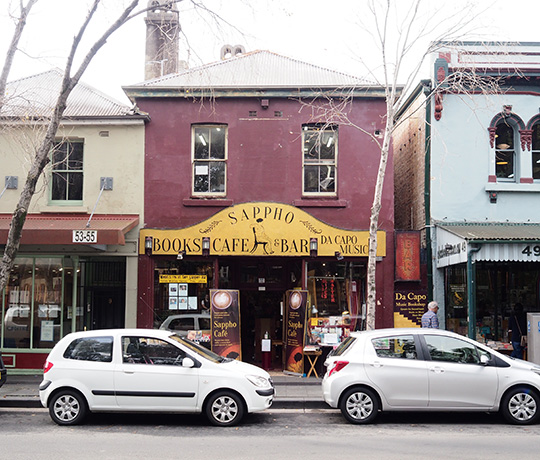 Gleebooks
This independent bookstore is probably my favourite in Sydney. The staff are well-read to the point of intimidating yet they're endlessly friendly and helpful. There's everything here from the latest Marian Keyes to rare first editions. They even publish their own monthly magazine of reviews, news and think pieces and regularly hold author's readings.
Glebe Markets
Tied equal first place with Gleebooks as iconic Glebe to me (and may Sydneysiders) is the Glebe Markets. This place is Glebe to a tee. Every Saturday, the local schoolyard is transformed into a bustling market full of second hand clothes, dreamcatchers, potted plants and handmade artisanal jewellery. On a sunny day, local musicians and performance entertain market goers in amongst some of the best street food in Sydney. It's a great day out.
Flying Fajita Sistas
As a uni student on a budget, this place saved my social life. The FFS regularly has student nights with $2 tacos – and they're full-sized, delicious tacos – and cheap margaritas so if you're a bit tight on the budget this week but promised to hang out with the gang, be sure to come here. This place is also known for its infamous Wall of Pain – a wall filled with chili sauce from all over the world here to test your nerve. Trust me when I say this: listen to the advice of the staff carefully when they tell you which ones are mild and which will turn your insides into lava. They are NOT messing about here. 
Himalayan Char Grill
For something completely different – I did was Glebe was a cultural melting pot – try this little Mongolian barbecue joint. As soon as you walk in, you're greeted with the smell of ginger, meats and cardamom, so you know it's good. The lamb shank is the pride of the menu, but don't forget to try the momos and slow-cooked pork belly.
Butter x Thievery
The Thievery is an excellent middle-eastern restaurant that boasts an inventive Lebanese street food and cocktails menu. Refusing to rest on their laurels, they recently partnered with Butter to create Butter x Thievery. Now, not only do they serve an unforgettable bbq lamb kebab, you can get the signature fried chicken and apple pie bites from Butter Surry Hills too. Magic.
The Little Guy
Open till late, this irreverent, locally-owned pub is the perfect place for a Sunday session. With events like trivia and banger bingo on every night, there's always something to keep you occupied in this charming pub. Check out their instagram for some wholesome LOLz at the owners' expense.
Mori Sushi
Another uni student saviour, More Sushi has an excellent a la carte menu of udon, teriyaki and sushi, but it's most well-known for its excellent all-you-can-eat sushi menu. For just under $30, you can order everything on the menu for lunch or dinner. Their motto is "come hungry, leave happy" and if that's not the most beautiful thing I've ever heard, I don't know what is.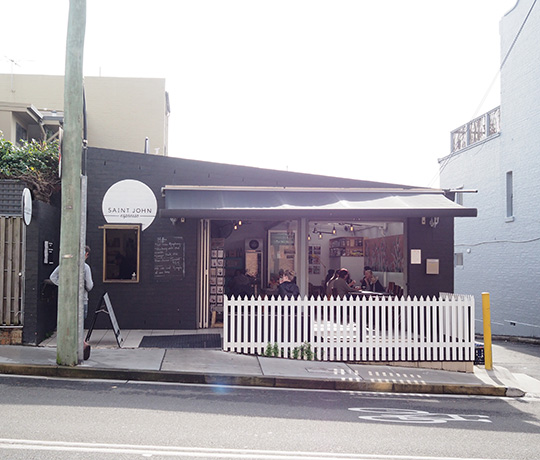 Saint John Espresso
By this point of Glebe Point Rd, we're starting to wander into residential territory, but in true Glebe fashion, there are gems dotted all around – waiting to be discovered. Saint John is a relatively new find and truly "for the locals, by the locals". Owner Kate lives just around the corner, and has built the cafe since 2016 with a sustainable philosophy – including locally-sourced ingredients on the menu and managing their own composting system.
Sze Yup Taoist Temple 
This heritage-listed temple is a real hidden gem. Tucked a street away from Glebe Point Rd off Pendrill St, it was built by Chinese immigrants in 1898. Dedicated to Kwan Ti, the god of judgement and protection, many Chinese locals still come here to ask for guidance and blessing on important business decisions. The temple is especially lively during Chinese festivals and Chinese New Year, so if you time your visit right, the atmosphere here is second to none.
The Tramsheds
Built in 1904 and only recently was the Rozelle Tram depot, the beautifully restored Tramsheds is now a restaurant and dining hot spot. Whether you're looking for a spot for brunch on the weekend, some drinks at the oyster bar with friends or a casual dinner with the family over pizza, there's something for everyone here. For me, there's a great spot just behind the Taphouse is a great outdoor spot to read and wile away an afternoon. Grab a takeaway coffee from Garcon and you're good to go.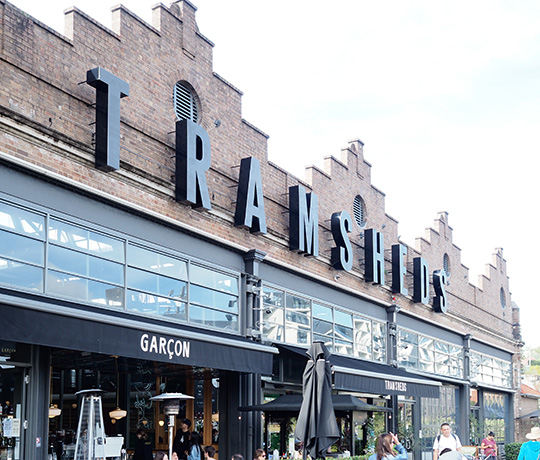 Glebe Foreshore Parks/ Jubilee Park Playground
Sydney Harbour Bridge might be the one that makes it on our postcards, but for me the ANZAC bridge will always be my favourite, and the Glebe Foreshore is where you'll get prime view of this beauty. 4 parks make up this 17 hectare waterfront park and it's a great place to take the dog for an off-leash walk or gather with friends for a BBQ. There's also an uninterrupted 2.2km stretch of waterfront pathway to stretch your legs and breathe in the fresh air, so grab a picnic basket and enjoy one of the best views in Sydney with a glass of something in hand.