Celebrating Chinese New Year in Australia? Here's how I celebrated our much loved traditions with my family in Sydney's King Dynasty Chatswood.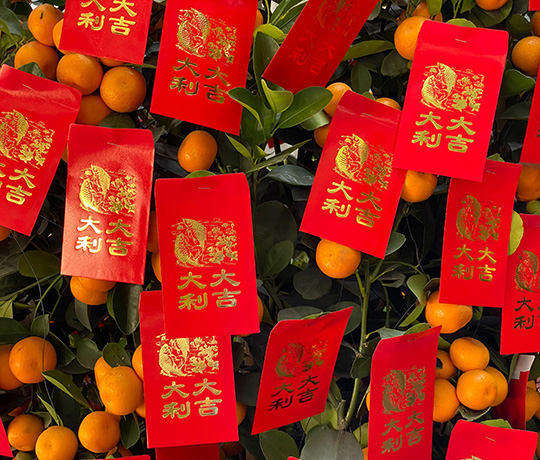 I come from a big family. Though my parents are both in Hong Kong, my aunts and uncles are all here in Australia, along with my 14 cousins (and that's just our generation alone!). So Chinese (Lunar) New Year in Australia is always a big deal for us. 
We're a pretty food-centric family (if you can't already tell!) so we're always big on all getting together for a feast during any Chinese festivals, but Chinese New Year is always the big one.
Parts of our family immigrated here back in the 50's and 60's to open restaurants, so our family's still quite connected to the Chinese restaurant scene in Sydney. That's why we tend to have our celebrations around the old-school Chinese communities in Chatswood, Hurstville and Chinatown.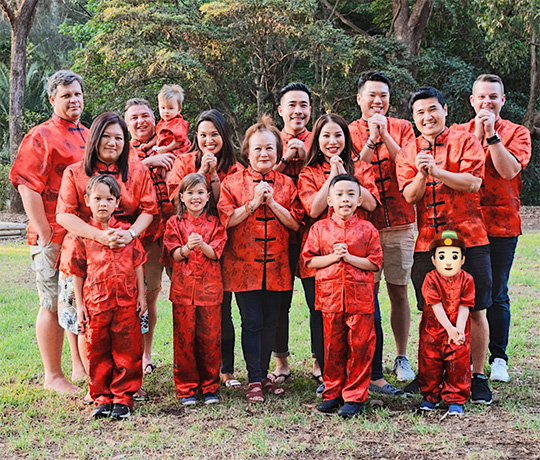 Celebrating Chinese New Year in Australia
This year, we celebrated our Chinese New Year in Australia at King Dynasty in Chatswood Westfield and it was pretty epic. The whole restaurant is booked solid with two seating times 6pm or 8pm. (We defied the rules a little bit but we're regulars, as you can tell by my restaurant adventures). 
We had 5 full tables and the Chinese new year banquet is always exquisite. There was all of our celebratory favourites like Abalone, Crab, Pork Belly, "Sharks Fin" (it's really just vermicelli these days but it was no less delicious and much less guilt!)… but also the crowd pleasers like Crispy Skin Chicken. The kids feasted on sweet and sour pork and fried rice (among sneaking some of our good stuff!)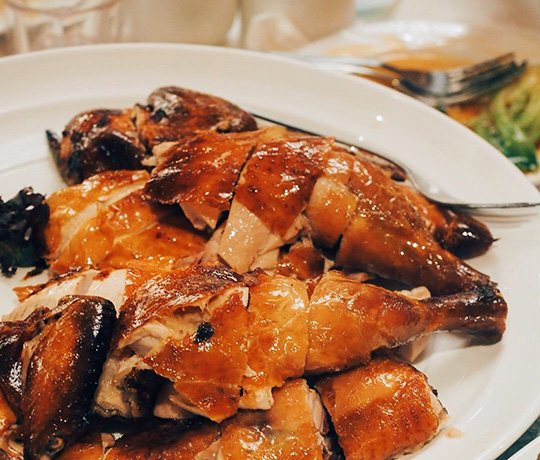 Chinese New Year Traditions
What I love most about Chinese New Year in Australia isn't just the red packets (although, in this economy… I am deliberately staying unmarried for a few more years while I can ?). It's the atmosphere and the buzz of this multicultural city.
At King Dynasty, much like all the Chinese restaurants during Chinese New Year, there's lion dancing and other entertainment to ring in the new year. It's a little tradition for us as cheeky cousins to hide the red packets that the lions come for in hard to reach places so they can have a bit of fun. Don't worry, we also treat them to a glass of wine (by just popping the red packet over the glass). They'll drink it and leave you with a little Fai Chun. A fortune written on a red scroll in exchange for their drink. It's all in good fun for the whole family.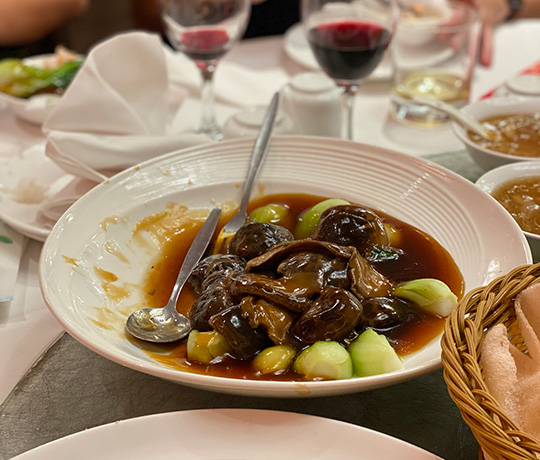 Sometimes I'm off exploring different parts of Australia for Chinese New Year or not everyone can join us to make a big "do", so we have a smaller celebration at a different restaurant or just at home. But if I'm away from home, it's these traditions, rituals and most importantly comfort food that make me feel connected to my family and people back home.
One thing I always do – thanks to mum for this superstition – is that wherever I am, I sleep with my red packets under the pillow on Chinese New Year's eve. That way, you wake up with money under your pillow and it helps set the tone for a prosperous new year ahead. So wherever you are this Chinese New Year, I hope this little ritual will bring you good fortune and happiness for the year ahead!