Where to go on university summer break? It's time to explore Australia and its beautiful regional towns. A Mudgee road trip is the perfect escape from the city for wine lovers and foodies!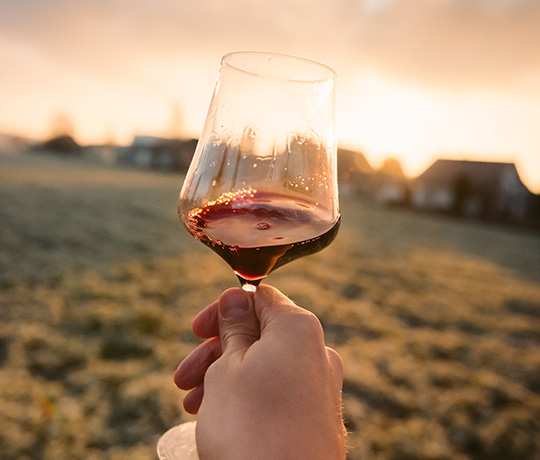 Summer is just around the corner! Though travel is still somewhat restricted and uncertain, that's no reason not to enjoy a great summer break away from your studies. In fact, there are plenty of beautiful regional destinations in New South Wales and beyond that have plenty to offer and well worth exploring to tick off from your Australian bucket list!
For us Sydneysiders, one of those destinations is Mudgee. This country town west of the city is full of rustic charm, beautiful wineries, great food and best of all, it's just a 45 minute flight away or an easy 3-4 hours drive northwest with plenty to see along the way.
I recently had the opportunity of spending a few days in this gorgeous part of NSW in order to find the best there is to see, eat and do. So without further ado, here are my top picks to put on your Mudgee road trip bucket list:
Mudgee Town Centre
To say that Mudgee has rustic charm isn't just a tourism marketing gimmick. The town was built around the 1840s and many of the buildings there now like the railway station, St Mary's Anglican Church and local school all date back to the 1850s. Take an afternoon stroll around the Town Centre and you'll also discover lots of cute local stores selling handicrafts alongside popular chain stores like Big W and Target to stock up on the all important sun screen and bug repellent!
Elton's Eating + Drinking
After a morning of walking around the town centre, make sure you to book in for a lunch at Elton's. This popular cafe not only has great coffee, but the food is delicious and perfect for sharing.
Elton's is nestled within an 1896 heritage-listed building. So not only has it got a casual atmosphere and a great vibe, but it's also very insta-worthy. If you're here in the afternoon, be sure to grab a pint of one of six craft beers available on tap, too!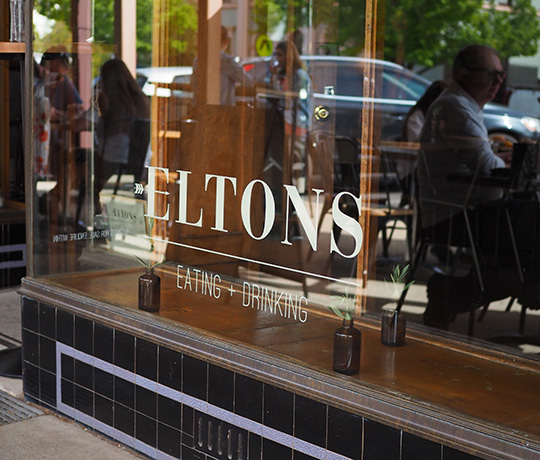 Alby + Esthers
If you're looking for something a little more romantic, this is the perfect spot in Mudgee. Nestled in a grapevine-draped alleyway from circa 1873, this little wine bar and cafe is the stuff of fairytales.
Alby & Ester's wine list is the perfect way to sample your way through Mudgee's best varietals, and the share plates – the Alby's Platter in particular – is incredible. Be sure to book ahead as it's quite a popular pop (for good reason!)
Jumbuck's Chinese Fusion
You wouldn't think it, but probably some of the best Chinese food I've had is here at the Woolpack Hotel – the local pub. Jumbuck's is a Chinese fusion restaurant run by some veteran Chinese chefs that have relocated from Sydney, so they know what they are doing.
Everything on the menu is excellent, and when you see everyone at the pub shunning the regular Chicken Parmi or Steak for their black pepper beef or Malaysian-style curry chicken, you know you're onto a winner.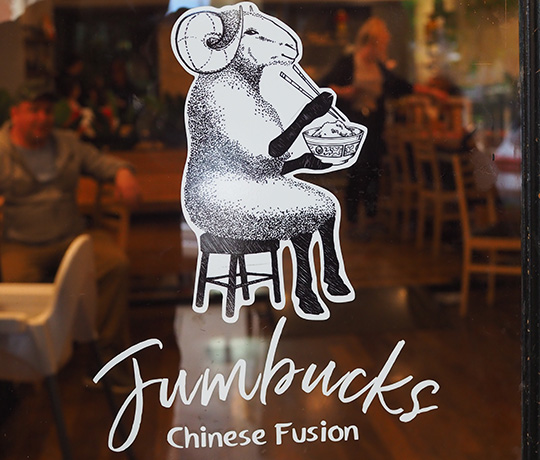 The Zin House
This place is just *chef's kiss*. The seasonal menu is designed to showcase the produce – all grown either in the extensive local garden or sourced from neighbouring farms and designed to be enjoyed as a long lunch or dinner. The five courses come out at a leisurely pace, giving you plenty of time to explore the grounds, with a glass of Lowe wine in hand, of course. Just note, the Zin House is only open from Friday to Monday, so plan ahead to avoid disappointment.
Lowe Wines
This winery is the stuff of dreams. As soon as you arrive, you're greeted with beautiful cascading purple flowers dotted with outdoor tasting spaces with made from old wine barrels. The winery is right by an idyllic lake complete with a rope swing and outdoor function space that will top any wedding Pinterest board.
Because of COVID, the tasting space has been moved to the marquee area, but I'd say that is actually a bit of an upgrade. Tastings are booked online ahead of time, so make sure you do your homework, but the experience is more than just a perch at the cellar door. The tasting is spaced over an hour and all of their wines are excellent. Be sure to grab a cheese board and their housemade sourdough. Group bookings are available too so it's a great place to take the whole family and enjoy the surrounds.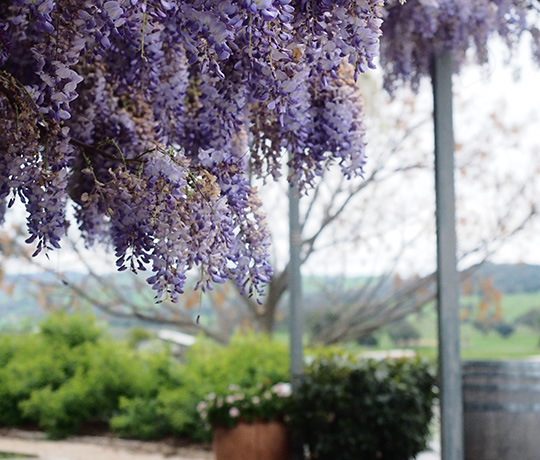 Pipeclay Pumphouse
Speaking of Paddock-to-plate, you can't not add this to your Mudgee itinerary. Located right next to Robert Stein Winery (we'll get to that), this menu is all about restraint and respect. The set menu showcases the best local produce whether it's steak, duck or cheese and you'll taste the chef's restraint and respect for the ingredients in every bite. Splash out and treat yourself with the matched wines – it's worth every penny.
Robert Stein Winery
If you're a light white wine lover, this is the place for you. Established in 1976, this is also one of the oldest wineries in the region with its lineage dating back to 1838. The winery's origin story claims to to include the first cutting of Rhone Riesling to survive in Australia. They even have it proudly displayed on the wall.
One sip of their wines though and you'll taste the experience. The Rieslings are delicious and light, and their Roses taste like a glass of freshly-picked strawberries. Grab a few of these for your next picnic and it'll be sure to be a hit.
Honey Haven & Mini Golf
Yes, you read that combination right! The Mudgee Honey Haven is a great place to try honey mead (the spiced version is my favourite), get a jar of local honey, or browse through all the honey-related gifts like kitchenware, tea towels, candles and more.
But while you're here, there is a little mini-golf course that is a bit of fun and great if you're travelling with family/kids. For just $5 per person, you can putt your way through 9 holes for a bit of fun. Definitely grab some honey ice cream while you're here!
Burnbrae Wine
This winery is off the beaten track and a little away from the other wineries, but it's worth the drive out. Come for a tasting of their delightfully light wines and their house-brewed ale, but stay for the beautiful back garden and spread out into their indoor/outdoor event space. On the third Sunday of each month, they also host local musicians as well for a pizza-and-tunes-in-the-vines event for a great day out.
All of their wines are also named after charming stories related to the winery. For example, their bubbly is called "Twinkle Toes", in honour of the fact that the current cellar door space used to be the local dance hall.
Gilbert Family Wines & High Valley Mudgee Cheese
Another efficient combo of some of my favourite things! Gilbert Family Wines is another excellent winery with a beautiful, open courtyard to enjoy their tastings in. But what I love most about this place is the little cheese tasting space tucked away to the side of the building.
High Valley still makes all of their cheeses using traditional, small-batch methods and with locally-sourced dairy milk. In fact, their milk can be in the paddock on Sunday evening and well on the way to becoming cheese on Monday morning.
You can get a tasting of everything from their smooth, creamy marinated fetas through to their heady blue cheeses. In fact, insist on tasting everything – you won't be disappointed.
Bonus Stopover Suggestions
At just a 3.5h drive away from Sydney, Mudgee is a very easy destination to get to. But that doesn't mean you can't add a little pit-stop and enjoy the sights along the way. Make a morning or an afternoon of your drive by adding these two regions to your drive there or back.
Katoomba/Leura
Katoomba is home to the famous Three Sisters. Stop here for a photo opportunity, or bring your walking shoes and enjoy the various walking trails in the area. There are plenty to choose from to suit all fitness levels.
While you're here, you should also check out Scenic World. This mini-theme park is independently-owned since 1945. It is home to the world's steepest passenger train – owing to the fact that it used to be a coal mine – and a 720 meter-long scenic skyway giving you 360 views of the Blue Mountains.
While you're here, take some time to explore the local town centre of Leura, too. Filled with beautiful cafes and boutique stores, it's the perfect place to stretch your legs and pick up a few gifts and mementoes for yourself or the family.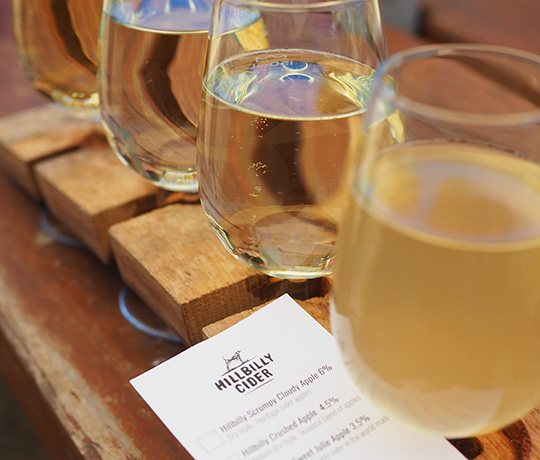 Bilpin
Another route to Mudgee goes via Bilpin, the fruit bowl of NSW. There are a few pick-your-own fruit farms here is if the season's right, spend some time picking your own strawberries, eggplants and more. The region is best known for its apples, though, so naturally, I'm going to recommend for you to also pick up a locally made apple pie here. It barely survived the drive to Mudgee.
A must-see here in Bilpin is Hillbilly Cider. This passion-project-turned-local-pride started off in the cellar of Shane, the founder's house, that was dug out by hand. Since then, he's travelled the world to adapt his techniques. It's also the only cider in the world that uses the Julie™ apple. The first new commercial apple discovered in the Sydney/Blue Mountains area since the Granny Smith apple 100 years ago!
Impression entrepreneurship aside, the ciders itself are just delicious. Fresh, clean and crisp, it's definitely worth grabbing a tasting paddle and sipping away in the beautiful outdoor space here. There's even some non-alcoholic kombucha for the designated driver to enjoy!
Want more wine regions to tick off your list? Check out our favourites in South Australia.