From picnics in Centennial Park to comedy shows to hanging out at 'The Spot', here's an insider's guide to hidden gems around Kensington.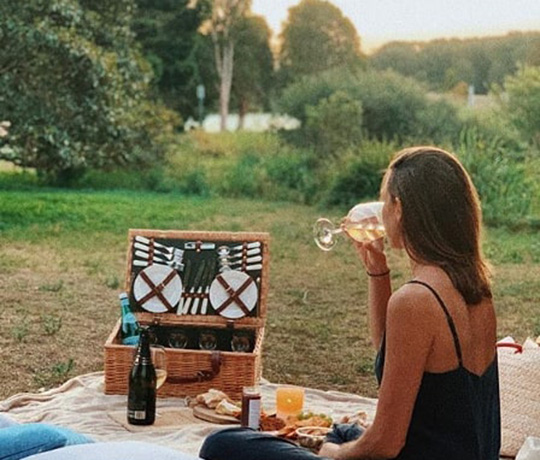 Kensington, Centennial Park and Randwick surround UNSW, so it's a bit of a uni student hot-spot. Because there are so many uni students around, food, drinks and entertainment can be quite cheap – especially on Wednesday, which is "student night" in most places. So be sure to check out the weekly specials! Once you find your crew of friends, you'll find your favourite haunts like I did. But to get you started, here are my top picks of what to see/eat/do here.
Centennial Park
With 189 hectares of beautiful lakes, sports fields, bike tracks, picnic spaces and rose gardens, there is something for everyone here. Pack a picnic basket or a footy to throw around and you're guaranteed to have yourself a great afternoon. Pro tip, if you're planning a celebration or just want to avoid disappointment, you can pre-book a picnic space or BBQ area on their website.
For the perfect weekend activity or a great date idea, head over to Tucker and grab a takeaway. It's a locally-owned cafe with great coffee and a killer smoked salmon Benedict! Tucker is only a 5 minute walk from the Musgrave Ave Gates of Centennial Park and there's a lovely picnic area right by that gate with tables and outdoor seating. So you can enjoy your treats right there in the beautiful surroundings while it's all still piping hot.
Entertainment Quarter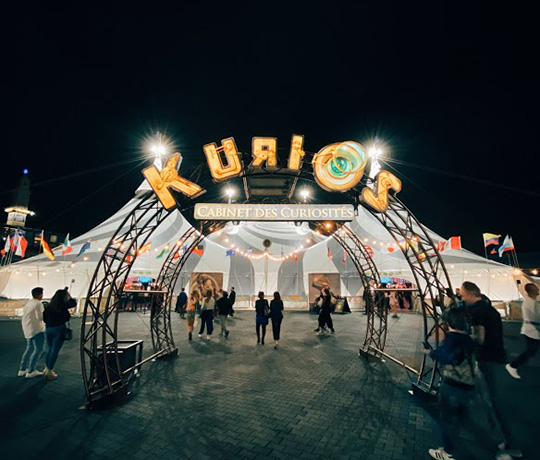 From pubs to restaurants, cinemas to shopping, karaoke to laser tag, there's so much to see and do at Entertainment Quarter. Shows like cirque du soleil regularly visit here and if you can catch one, these internationally-famous and polished shows are worth experiencing at least once in your lifetime. The Sydney Comedy Store also regularly hosts some great Australian and international comics. The EQ (Entertainment Quarter) is also home to Brent Street, one of Australia's most famous dance schools for young people, so you can try a workshop or short course here too. Honestly, you'll never be bored!
'The Spot'
The area immediately surrounding the main roundabout in St Paul's street is affectionately known by the locals (and UNSW grads in particular) as "The Spot". It's the local hub for restaurants and small bars, so it's the place to hang out, grab a bite or catch up with friends. Every small business around the spot is excellent, so just organise to meet there and you'll be spoilt for choice. A few of my faves are:
Kurtosh
Ok, so there are a few of these around Sydney now, but I still maintain the Kensington location is the best. Kurtosh is a traditional Hungarian pastry most commonly known as "chimney cake". These come in a variety of flavours like Chocolate, Pistachio or Hazelnut (my favourite). It's the perfect combination of crispy, sugary crunch on the outside and soft, flakey pastry on the inside. Heaven with a fresh cup of coffee.
The Sweet Spot
While we're indulging our sweet tooth, The Sweet Spot is famous for its huge selection of handmade cakes. They're great as a gift, or to have fresh as an afternoon treat.
Koh-Ya Yakiniku
This Japanese BBQ spot has probably one of the best value for money all-you-can-eat BBQ menu in Sydney. At $39, you get all-you-can-eat BBQ meat, seafood and vegetables with more side dishes than you can poke your chopsticks at. If you upgrade to the $50 option, Wagu and Pork Shabu Shabu joins the menu. Yum.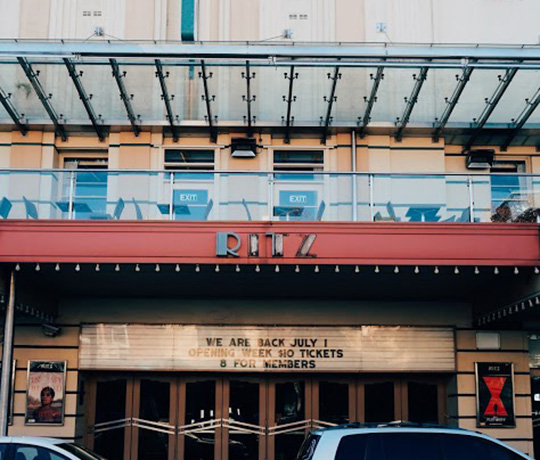 The Ritz
This art-deco cinema is beautifully restored and has a great range of the latest blockbusters. You can even bring a glass of red wine in with you while you watch your movie like a real adult. Best of all, they do special theme nights like Sound of Music singalongs (yes, dress-ups are encouraged) and you can also catch specially-filmed performances from the Met Opera or London's National Theatre for something totally different.
Del Punto
Right across the road from The Ritz is a lively cocktail bar modelled on the tapas bars of Barcelona. Think great food, infectious music, and drinks that go on fire. If you're with the gang for dinner, order the feasting menu – you won't regret it.
The Kingsford Bubble
OK, so this doesn't have quite a cool nickname as "The Spot", but the area immediately around Kingsford light rail station has become a new local favourite. You'll be spoilt for choice here for cheap weeknight eats, but a few of my favourites are:
Ayam Goreng 99 – If you're looking for authentic Indonesian flavours, this is my go-to. Their menu is a laminated A2 sheet so you know it's good stuff. Of course, staples like Nasi Goreng and Beef Rengdang are excellent, but it's their signature marinated deep-fried chicken (yup, called Ayam Goreng) that put them on the map and kept this a local's favourite since 1998.
Juicy Lucy – Speaking of fried chicken, this is probably one of the best in town. Its Asian-fusion inspired flavours is what made this place TimeOut Sydney's #1 chicken shop in town. Think thick and juicy chicken burgers, proper crinkle-cut chunky chips… but the thing that really makes this place sing are its sauces. You might wrinkle your nose at this, but the Malay curry dipping sauce is the ONLY thing you should be dipping their perfectly-fried juicy chicken tenderloins in. You're seriously welcome.
Nijii Sushi – For something a little healthier (you know – once in a while…) Nijii sushi is always excellent. The sashimi here is fresh and I love a good sushi train with a good sake list, so these guys get a big tick from me. If you have a group of 8, I highly recommend the chef's selection set menu.
Randwick Racecourse
No list about Randwick will be complete without mentioning the race course. It may not be for everyone, but for special occasions like Spring Racing, it's definitely worth suiting or dressing up to go with your mates for a punt. Do it at least once in your time here in Sydney, it's well worth the spectacle. Just don't get too pressured into the excessive drinking that does happen a bit. Have fun and enjoy yourself, but people can get carried away here on Darby Day, so be warned.
NIDA Parade Theatre
If you're looking for a great night out, grab yourself a ticket to the always excellent productions here at one of Australia's premier drama schools. You might see the next Cate Blanchett, Hugo Weaving or Martie Hong on stage. OK, yes I'm a graduate so I'm slightly biased, but the productions here are always excellent. There are performances year-round, but my tip is to especially pay attention around October. Because that's when the year's students are due to graduate and go out into the world as actors, so the performances tend to be extra-special.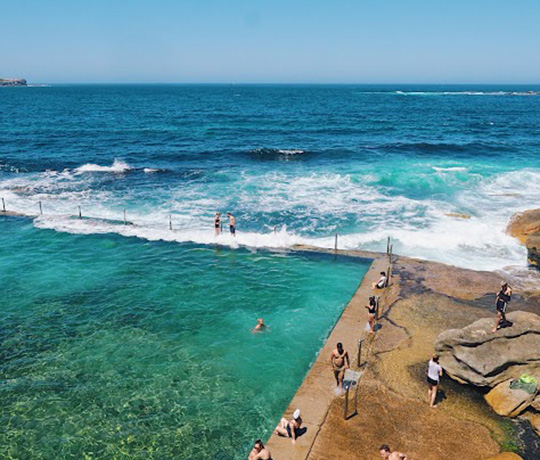 Coogee Beach & Wylie's Baths
About 5 minutes from The Spot is Coogee beach, and it's a must-see on the list. This beautiful beach is every bit as glorious as its' famous neighbour, Bondi (in fact, if you have an afternoon, the Bondi to Coogee walk is an easy walk and an iconic Sydney activity). If you're not a beach person, at least grab a coffee and a bite from The Little Kitchen and head down to Wylie's Baths for a swim and some sun baking. The view from Wylie's is postcard-perfect, so make sure you bring your camera!