Late night dinner? Hungry after the movies? We've rounded up Sydney's top late night eats for when you're hungry after dark.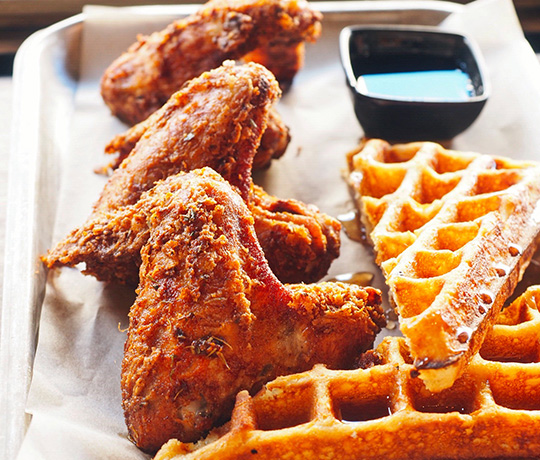 We all know breakfast, lunch, afternoon tea and dinner. But if you grew up in Hong Kong like me, there's a subset of cool people that grew up with another meal after dinner. We called this "siu yeh" in cantonese, or yexiao (夜宵) in mandarin. Siu yeh is a glorious meal – often small like a bowl of congee or some noodles – that's common for shift workers or night owls like me in southern mainland china around Guangdong, Fujian, Hong Kong and even Taiwan.
Siu yeh is often enjoyed between 11pm and 4am – and some people swear they can't go to bed without a little something in their stomach. My love of siu yeh is much less medical, and more because I love food, as if you can't tell already… 
So it was a bit of a shock to learn that Sydney in the 90s and naughties didn't really "do" late night eats. This was the era where shops would close at 5pm even on weekends and some didn't even trade on a Sunday. Coming from a city that never sleeps and being prone to after-dinner shopping sprees in Hong Kong, this was madness to an international student like me. 
Thankfully Sydney has come to its senses, or rather more people have been demanding this little luxury. So to help with your late night cravings, here is a list of the best late night eats in and around the city, which totally include some of my favourite asian home comfort food too.
Golden Century (393-399 Sussex St, Sydney NSW 2000)
These guys were the original masters of late night fare. Their excellent cantonese seafood menu is on till late – do NOT miss the truly world-famous XO Pi Pis – but from 10am, the congee menu starts too for the true siu yeh experience.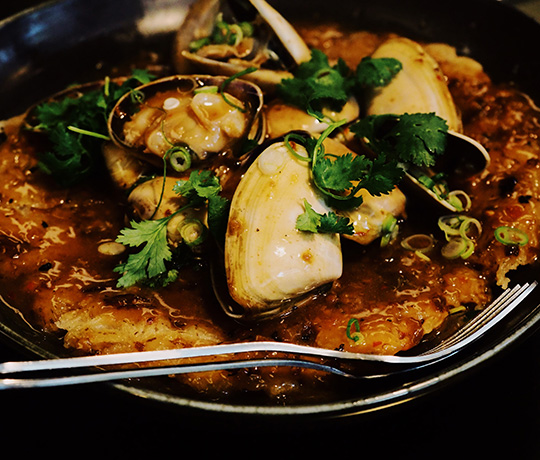 Chinatown Noodle King (1/357 Sussex St, Sydney NSW 2000)
This place is small in comparison, it's much less polished – the floors are a little dodgy-looking, and the staff barely acknowledge your presence. And that's exactly what I love about this place. The congee here is as authentic as they come and the noodles are beautifully fresh all the time. Get in, get out, and enjoy a pretty stellar feed in between. Heaven.
Dae Jang Kum (35 Goulburn St, Sydney NSW 2000)
So far, this list focuses on the classic siu yeh picks of congee and noodles, but no list of Sydney's late-night best will be complete without Due Jang Kum. Open till 4am almost every night, this Korean BBQ institution is perfect for a late night gathering or a feast with your friends if you're just not ready to go home. Just beware if you're cooking the meats and you've had a few, yeah?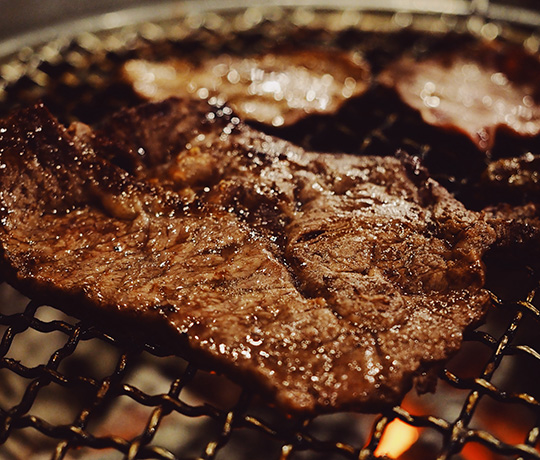 Arisun (99 Liverpool St, Sydney NSW 2000)
Speaking of amazing Korean and late night cravings, if you've read anything about me, you'd know that my love for KFC is real and it's deep. That's both Korean Fried Chicken and the Colonel's version. And this place does not disappoint. Ever. Beautiful boneless snow cheese or soy garlic fried chicken after midnight? Sign. Me. UP!
Mamak (15 Goulburn St, Sydney NSW 2000)
This Malaysian institution has been in Sydney since 2007, but still you can see a line-up out front. And if you've had their roti or tissue dessert, you'll know why and you'll know it's worth it.
Old Town Hong Kong (10 Dixon St, Sydney NSW 2000)
This is newer on the scene but no less authentic. These guys are the king of yum cha and BBQ meats. They're open till 3am and the quality is excellent all the way up to closing time!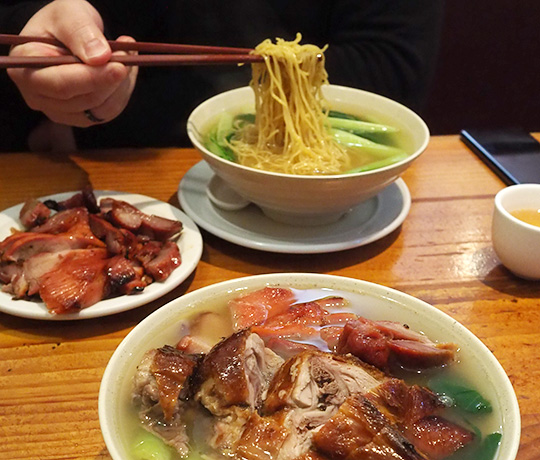 Ho Jiak, Haymarket (92 Hay St, Haymarket NSW 2000)
Ok, so they close at 11pm on Friday and Saturday nights so technically they're not as "late night" as most others on this list, but I don't care. They're just THAT good and I crave them at 10pm still. This menu boasts some of the best Malaysian and Indonesian dishes in town and one bite of their Char Koay Teow, you'll taste the "wok airs" and know they're legit. 
Yabisu Bar & Grill (55 Dixon St, Sydney, New South Wales 2000)
Before we move away from the CBD, this new kid on the scene is just a gem. This izakaya – roughly translates to "sake dining place" – serves up delicious coal-grilled  yakitori and over 100 items on its drinks list from sake to shochu to plum wine till midnight. 
Spice Alley (Kensington St, Chippendale NSW 2008)
Drifting into Chippendale is this excellent hawker lane. There are stalls here serving everything from Penang Curry to Heinanese Chicken Rice till late. It's so good I've got a whole 'nother story just covering the wonders of this place. Check it out!
The Gateway, Circular Quay (Alfred St Circular Quay)
If it's variety till late you're looking for, check out The Gateway at Circular Quay. From Din Tai Fung to Chat Thai, the gateway is open till 11pm every night and convenient to get to by train, bus, light rail or ferry. Pro tip, on a nice night, grab your food to go and sit by the beautiful Sydney harbour to catch the view. Just be sure to watch out for one of Sydneysider's archenemies: the swooping seagulls.
Johnny Wong's Dumpling Bar (1/383 Bourke St, Darlinghurst NSW 2010)
It won't be a Martie's food list if I didn't include at least one dumpling house. And this one is a new favourite. You'll find all the classics like soupy dumplings or pan fried dumplings here, but there's also some new innovations like the spicy salmon sui Mei. You can't be in Darlinghurst without a little booze, so these guys have cocktails on the menu too to wash down all that deliciousness.
Eaton Chinese Restaurant (313 Liverpool Rd, Ashfield NSW 2131)
If you're not in the CBD, have no fear. There are still a selection of late night eats available. Each satellite chinatown (Chatswood, Hurstville, Burwood) have their own offerings, but Ashfield's canto king is undisputedly Eaton. Open till 2am, this place gives Golden Century a run for its money and the locals swear by the congee as being the best in town. Go try for yourself – you won't regret it!
Fu hu tang (121 Anzac Parade, Kensington NSW 2033)
There are a number of late night eats here around Kensington, but this northern Chinese gem is by far the most popular. Their signature deep-fried chicken wings and beef steaks come in a reasonable meal set and are open to 1:30am for the siu yeh crowd. 
Burwood Chinatown (121/133 Burwood Rd, Burwood NSW 2134)
Officially open till midnight but with many stalls open "till late", Burwood Chinatown is a smorgasbord of Chinese fare from around the country. The stalls are changing all the time, so I recommend to check it out and explore for yourself, but for my favourites, check out my latest story.
Not looking for late night asian eats? Try these eateries open late for dinners after dark…
Manny's Pizza Diner (66-70 Regent St, Chippendale NSW 2008)
Think siu yeh is just about asian food? Don't be so close-minded or you'll miss out on some seriously tasty fare. This little diner is attached to a petrol station. Yes, you read that right. It makes the place that much more atmospheric and the food that much more delicious. Top of the list for me is the Manny's Philly cheesesteak that taste like they're straight from the streets of Philadelphia all the way up to 2am. Oh, and their pizzas are top-notch too. But save that for proper dinner. Trust me, you'll want one of their large pizzas to yourself. 
Harry's Cafe de Wheels (Cowper Wharf Rd & Dowling Street, Woolloomoloo)
These guys are a Sydney institution. For over 80 years, Harry's Wooloomooloo has been serving their Tiger Pies (and that GRAVY!) for all hours to all walks of life (and state of mind on a Saturday night!). Don't worry, everyone's too focused on the delicious pies to cause you any trouble and one bite of this delicious warm Aussie meat pie will put everyone in a great mood.
Thirsty Bird (3/2-14 Bayswater Rd, Potts Point NSW 2011)
This place may not have been around for 80 years, but it's already a Sydney institution. And when you're serving late night chicken and waffles near the party hubs of Darlinghurst and Kings Cross till 1am, how can you not be an instant hit? Well trust me. As a fried bird lover (see above), their popularity is more than just from beer goggles. Two words: waffle fries. Yup.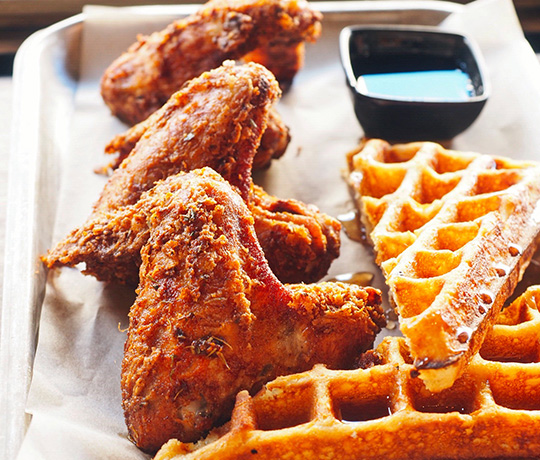 Big Poppa's Darlinghurst (96 Oxford St, Darlinghurst NSW 2010)
While we're around the gaybourhood, this local favourite is open till 3am. You would think that the locals are shy of enjoying a bowl of carbs after dark, but when they're this good, the diet can wait till tomorrow. There's plenty to choose from in this menu and by all accounts, everything is excellent, but every time I'm there, I just can't go past the Hand-Cut Pappardelle with a big glass of Shiraz.
Maisey's (shop 1/164 Military Rd, Neutral Bay NSW 2089)
Out of hours for any of the shops above and craving a good feed? You have to check out Maisey's in Neutral Bay. This is another Sydney institution – it's been open 24/7 since 1972 – and there's always something delicious on the menu no matter what time of day (or night) you're visiting. So if all else fails – Maisey will make sure you're well looked after.