From specials like $4.50 craft beers at Mary's to $5 Margaritas at El Loco to fancy cocktails at Maybe Sammy. Here are all the best happy hours in Sydney CBD.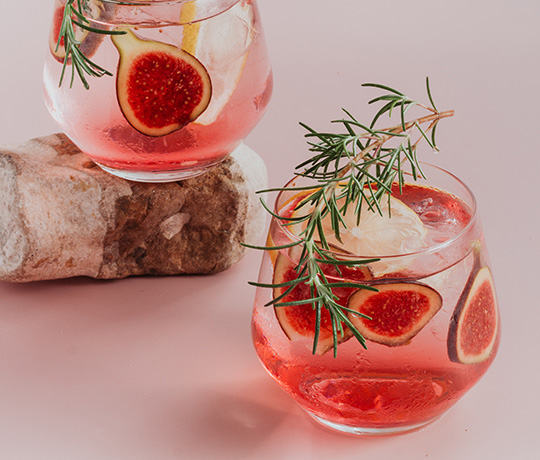 If there's one thing that Sydney does right, it's happy hour. Even those who are on a shoestring student budget. Whether it's for after class drinks, a cheeky mid-week celebration if you don't have class until later the next day or semester break shenanigans, whatever the reason is, you deserve it. There's plenty of watering holes to choose from that won't break the bank throughout the week, which means you no longer need to sacrifice your social life to make ends meet – or take all those extra shifts at work. And don't think you're just limited to house beers and wines, cocktails and spirits are often on the drinks menu too! So without further ado, here are the best happy hours in Sydney CBD!
Happy Hour #1 Frankie's Pizza by the Slice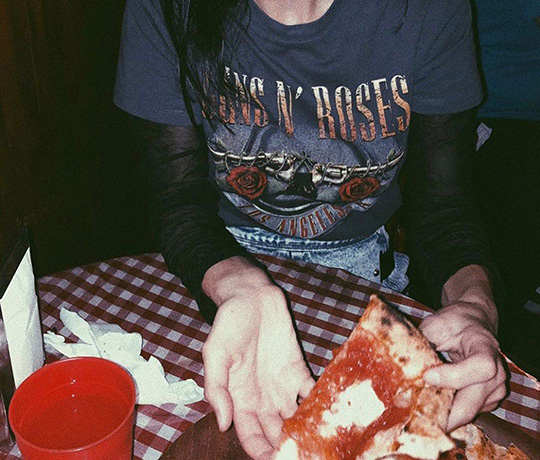 Location: 50 Hunter Street, Sydney
When: Monday – Sunday: 4pm – 6pm
Taking underground rock and roll vibes to the next level, Frankie's Pizza by the Slice is one hell of a joint. Literally. Think pin ball machines, walls covered in rock posters and an all-round old school atmosphere. Offering arguably the cheapest set of happy hours you'll find in Sydney, you can take your pick out of collection of house beers, wines and spirits reduced to just $4.50 a glass.
As you could probably guess by the name, Frankie's also sells pizzas and during happy hour you can score them for just $4.50 a slice. And trust us, they're worth every penny.
Happy Hour #2 Mary's on Top at The Lansdowne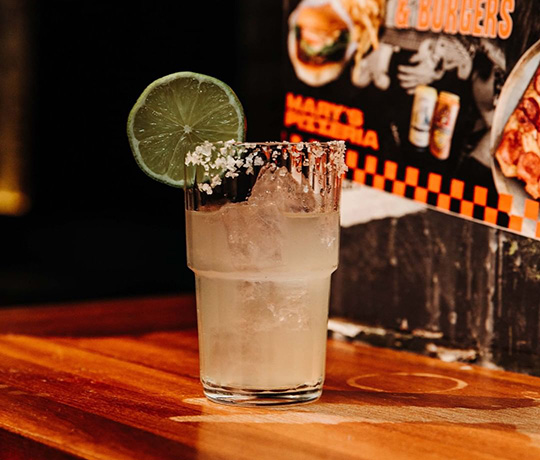 Location: 2 – 6 City Road, Chippendale
When: Monday – Friday: 4pm – 6pm
When a session that's advertised as the 'Happiest F$ckn' Hour of Your Life', you know you're in for a good time. With $5 Margaritas and bar snacks, thirsty Thursdays have a whole new meaning. Mary's is a popular burger venue that has 5 joints scattered across Sydney's CBD including Circular Quay and Newtown. There's even one in Melbourne!
But most recently, Mary's is now open on the rooftop of the iconic Lansdowne, a pub that's been open for more than 90 years and serves as a home for local music acts. With an astro-turf terrace, dicks drawn on walls and sunset views to bake in, we wouldn't be surprised if you ended up spending your whole night here. If you do, be sure to try one of their classic meat or vegan burgers!
Happy Hour #3 El Loco at Slip Inn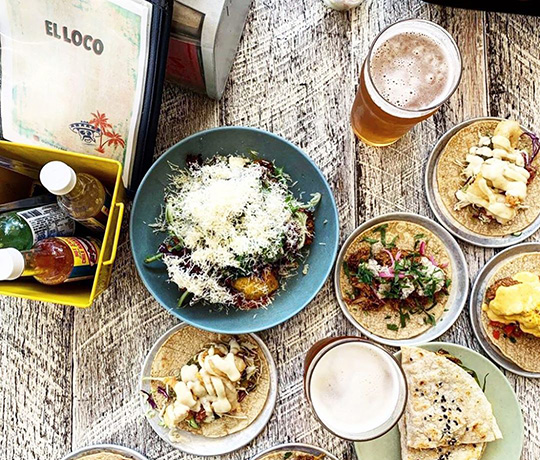 Location: 111 Sussex Street, Sydney
When: Monday – Sunday: 5pm – 7pm
No Happy Hour lists are complete without at least one Mexican bar, and rest assured El Loco at Slip Inn is the outdoor cantina you're hoping for. With its' colourful kitsch décor and lively atmosphere, its' an endless supply of fiesta vibes that's ideal for catch ups with friends. The famous 'Loco Hour' offers $6 pints of beer, house wines and house spirits from 5pm to 7pm every single day of the week. Not only that, there are regular events, killer DJ line-ups and extra daily specials. We highly recommend coming in on a Tuesday where you can treat yourself to $5 tacos all day and night, there's 7 to choose from like the Baja Fish or Tempura Fried Prawn combinations. Our other favourites are the all-day $1 wings on Thursdays and $15 Nachos with the lot on Saturdays from 2pm!
Happy Hour #4 Maybe Sammy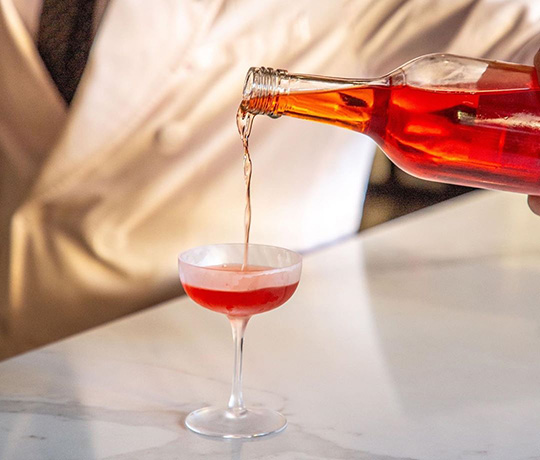 Location: 115 Harrington Street, The Rocks
When: Monday – Sunday: 4:30pm – 5:30pm
Who said the roaring 50s were dead? Travel back in time with Maybe Sammy, ranked number 43 in the World's 50 Best Bars 2019 London List. Winners of the Best Bar of the Year 2019 by the Australian Bar Awards, Best New International Cocktail Bar 2019 by Tales of the Cocktails New Orleans…you get the picture, these guys know their stuff.
So, from 4:30pm to 5:30pm it's 'Mini Martini Hour' where you can enjoy their cocktails for just $5.50 at a half-pour serving. Take your pick from household favourites such as Negronis, martinis and Irish coffees. Or, have a go at their reinvented classics like the Mini Sammy which is a vodka, Aperol, white vermouth and peach tea combo. A mix of Hollywood glamour and high-roller vibes, Maybe Sammy is an experience like no other.
Oh, and if you're craving a little Maybe Sammy at home, you can grab their classic trio of cocktails from Pretty Green's online store.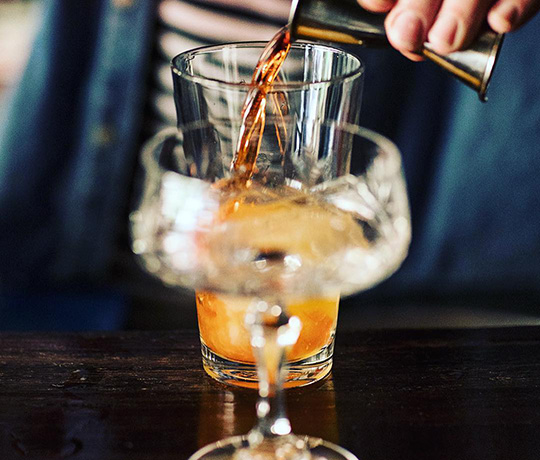 Happy Hour #5 Corridor Newtown
Location: 153 King Street, Newtown
When: Monday – Friday: 5pm – 7pm
When it comes to happy hours and bar crawls, Newtown is the place to be. Kick off your mid-week drinks or Friday afternoons right by having $6 pints of beer or $12 cocktails at Corridor. Our personal favourites are the 'Missendon Sour', 'Mango Number 5' and 'Why won't you Lychee' – side note, we're also huge fans of their cocktail names.
Emulating a share-house feel, you head up an aged staircase through hallways of candles and neon lights to an outdoor seating area on a balcony. Or continue upwards to the next room where you'll find walls covered in street art, antique décor and intimately dim lighting. It's a unique set up and we bet you'll be adding this one into your weekly routine.
#6 The Argyle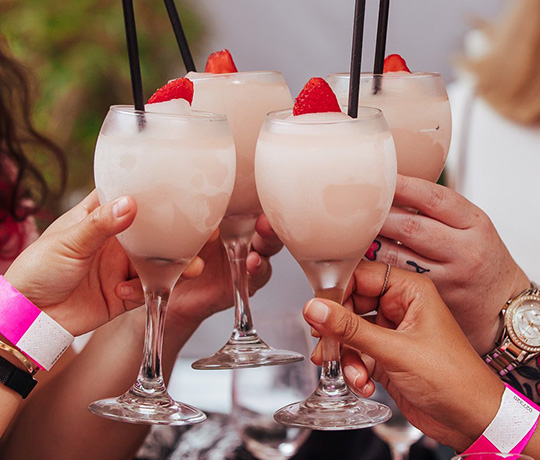 Location: 18 Argyle Street, The Rocks
When: Monday – Sunday: 5pm – 7pm
If you're after a busier atmosphere to start your night in, you need to do the Argyle's happy hour. It's on every single day from 5pm to 7pm and there's an insane amount of drinks on offer reduced to just $5. We're talking Aperol Spritz, Espresso Martinis, Cape Cooler cocktails, Strawberry Pink Gin and Tonic Frosé, Captain Morgan's Cans and of course, house beer, wine and spirits. There's also bonus complimentary bar snacks included! And yes, you read that all correctly, all of that for $5 each. Even on the weekend!
It's an impressive heritage establishment with six spaces. Stay past happy hour and watch the venue transform into a club, with DJs, professional dancers and confetti. Keep an eye out on their events page, they often host themed parties that are seriously next level, such as Rio De Janeiro Carnivale and Mardi Gras.
Visited all your favourite Sydney Happy Hours? Why not coincide your savvy spending with cheap eats for every day of the week?