Music
Bilingual Lyrics, Cultural Confusion and Sydney Opera House Performances With Australian-South Korean Artist, AnSo
We sat down with AnSo, one of Sydney's up and coming electronic artists. Currently in her fourth year studying contemporary music at Sydney Conservatorium of Music, AnSo talks to us about her music style, lyric writing and her (unfortunately cancelled!) performance at Sydney Opera House's Badu Gili: Winter Nights event.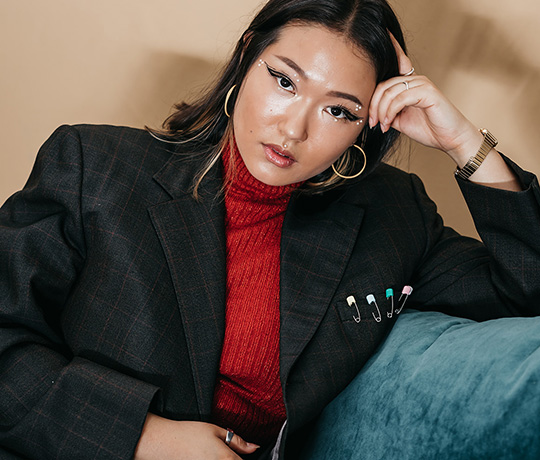 We reached out to AnSo, just one of the amazing line up of independent artists on the line up for Sydney Opera House's Badu Gili: Winter Nights event this June to find out more about what the event meant to her, what she was excited about, and of course how her music brought her to seize the opportunity to perform at Sydney's most famous spot!
Unfortunately due to the dreary weather, AnSo's open air performance was cancelled (yep, it does rain in Sydney… sometimes). But all is not lost – read on to find out about AnSo's upcoming gigs and single release!
What were you most looking forward to for your performance at the Badu Gili: Winter Nights event at Sydney Opera House?
Firstly, I'll explain a little more about what Badu Gili: Winter Nights is. The 2021 event is an expansion of the regular Badu Gili program, which features free performances called Badu Gili LIVE. The event is totally free and to have a live music aspect to the each evening is so great. We need more of this kind of support in the Sydney live music scene!
I was looking forward to performing at such an iconic place, and felt very inspired to have the new Badu Gili: Wonder Women sails projections as the backdrop. All of the art projected onto the Opera House sails is created by talented women. The prospect of performing at a female led event makes it all the more powerful for me as a female in the arts industry.
It was also exciting as it was the first time I was going to perform with other instrumentalists as I usually perform solo. I had Ida Warhol, an exceptional harpist and Caitlin Sandiford, an incredible violinist to accompany me. It was the perfect opportunity to performing my pieces as wildly different versions. A hugely exciting and inspiring moment for an artist who loves to push boundaries and experiment with my music.
How did the opportunity come about?
The Senior Producer of Contemporary Music at the Sydney Opera House was at a performance I did earlier this year for Art Month Sydney at Firstdraft Art Gallery, curated by Collective: Frenzy. I remember meeting them briefly at the event. They then reached out to me about Badu Gili and I was thrilled. There was no way I was passing up the opportunity!
What does the Badu Gili event mean to you personally?
It felt very special to be given the opportunity (although we weren't able to perform due to the forecast!) to perform alongside the sails lighting which brings to life stories from the Eureka Stockade and mission days, to the devastating bushfires of 2019-20; intimate family encounters and everyday life in First Nations communities as well as an imagined world of superheroes. I felt honoured to be asked to perform alongside such powerful stories.
What do you hope people will come away with after attending the event?
I hoped to evoke an emotional response. Whether that be a feeling of being touched by the performance or making them question and curious. I would always rather have people be disturbed by my performance rather than feel nothing at all, so I am always making sure to be in the moment of a performance and engage with whoever I am performing to.
Now onto you – how would you describe your music and the inspiration behind it?
I would say my music as a whole displays disjointedness and angularity in the digital and electronic realm and would describe my debut EP Farrago of Emotions as a journey. I wrote all the tracks at a time when I started to have a lot of cultural confusion as a South-Korean that grew up all of their life in Sydney and I felt lost. This EP was also the first time I started to write lyrics in Korean. I feel like my lack of culture and the inner chaos is represented by the constant weave back and forth from English to Korean in a lot of my tracks.
There are times when I am getting assistance from Google Translate or from my mum when writing in Korean and I think this emphasises this whole notion of assimilation as well as adds a bit of humour to the process.
In terms of inspiration, vocal manipulation and collecting and experimenting with field recordings is always very inspiring to me. I would often record random sounds just on my phone and my initial ideas would come from chopping these low quality sounds and manipulating them. I find something so exciting about using Lo-Fi techniques and am always challenged creatively to create things I would have not thought of otherwise. But some of my new works (in progress) are veering towards either the hyperpop realm or experimental which is quite exciting.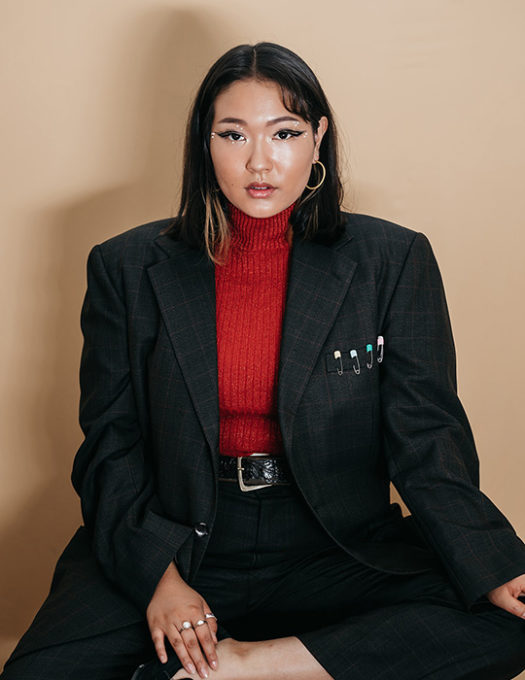 Why did you get into music itself? What was your study experience at the Sydney Conservatorium of Music?
I get asked this question all the time, but I can never recall how I got into music in the first place! I think there was just no other option for me and I always knew I was going to be doing something in the music industry. Having my parents who were very supportive of me doing music even as a young child was very motivating.
I am currently in my 4th and final year studying Contemporary Music Practice at the Sydney Conservatorium of Music and it has been absolutely incredible. Never did I think I would be able to do contemporary music at the con but my studies have taught me so much and also given me the opportunity to meet some incredible musicians along the way. I have also been mentored by Rainbow Chan all of last year who helped me throughout the creation of my EP Farrago of Emotions, as well as Marcus Whale who has been mentoring me this year. They're both incredible musicians whose works I look up to a lot.
You weave both Korean and English into your music – why is this and what does this symbolise?
Mentioned earlier, I think I subconsciously did this to verbalise my confusion, but I also think it feels so natural for me to write this way because that's how my thoughts actually sound in my head. I think a lot of bilingual people can relate! You're never just thinking in one language. Unless you do – that's fine too of course haha.
How do you want people to feel when they listen to your tracks?
I definitely want people to feel something! But I don't necessarily want to tell people how they should feel, especially because most of my audience are not Korean speakers and wouldn't understand a lot of the lyrics. I want the music to speak for itself and hopefully they will feel emotion, be it happy, sad, angry, disturbed, or even better, all the above!
What's next for you and where do you hope to be in the future?
I am currently working on a new single 'So Damn Loud' which will be out at the end of July! It's definitely something new for me and I am beyond excited to share it and the emotional experience behind it!
Do you have any other performances planned?
Following the release, I will be doing a headline show at The Basement at the Chippo Hotel in Chippendale on the 5th of August! Feel free to watch my instagram space @an.so.ie for more updates.
But before that, I will be performing at Concrete Dreams 4 which is a regular live music event in the inner west who prioritise diverse artists. Make sure to follow them on IG @concrete.drms for more info!
What's your favourite album/song/playlist you're digging at the moment?
Such a hard question! Some albums/songs I've been addicted to lately would be Yaeji's 'WHAT WE DREW 우리가 그려왔던' album, BIBI's recently released EP 'Life is a Bi..', Audrey Nuna's single "That XX", Ninajirachi and Kota Banks' album 'True North (Deluxe)', Eartheater's album 'Phoenix: Flames Are Drew Upon My Skin'. I could go on and on!
And finally, which one track of yours are you most proud of and why?
I think it would have to be my upcoming single 'So Damn Loud'. I feel like my production has come a long way since my EP and the track features a lot of things I was not necessarily confident doing previously such as rapping but it's been super fun and a great learning experience. It was a track that I kind of knew how I wanted it to sound which never happens for me, so it is a very special one!


You can listen to AnSo's EP Farrago of Emotions and keep an eye out for the release of her new single via her Spotify.
You can also attend the Badu Gili: Winter Nights event running until June 20 for free as part of Sydney's Winter Solstice events.