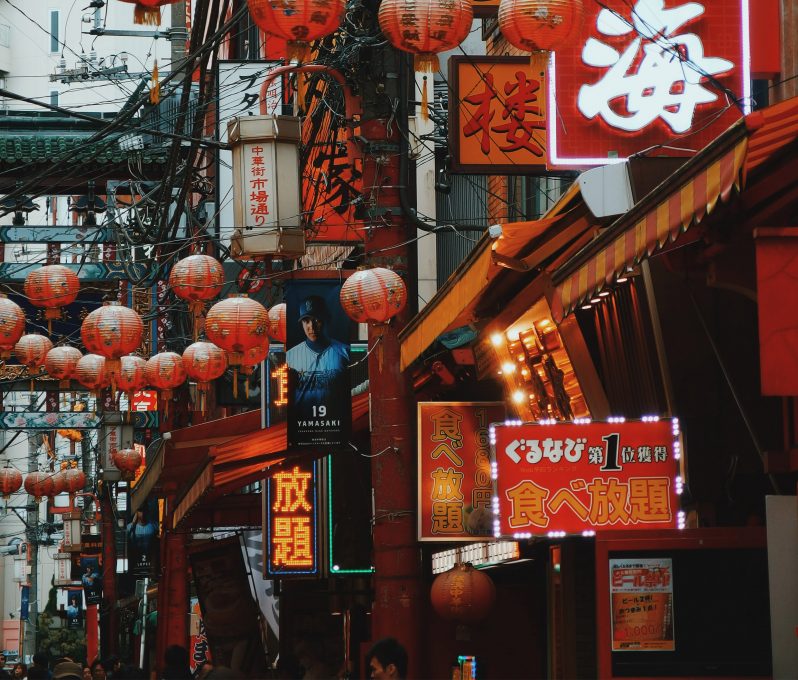 Asian Restaurants.
Craving some sweet and sticky Chinese honey chicken? Or maybe some fresh Vietnamese duck pancakes? Or even some spicy, steaming hot pork bao buns. Well Melbourne is definitely the place for you. The city is full of vibrant, funky, modern Asian fusion restaurants, all of which successfully manage to blend traditional Asian flavours with modern techniques. We want to give you a little guide to some of our favourite Asian restaurants around the city, but by all means please explore the city and find some hidden gems for yourself!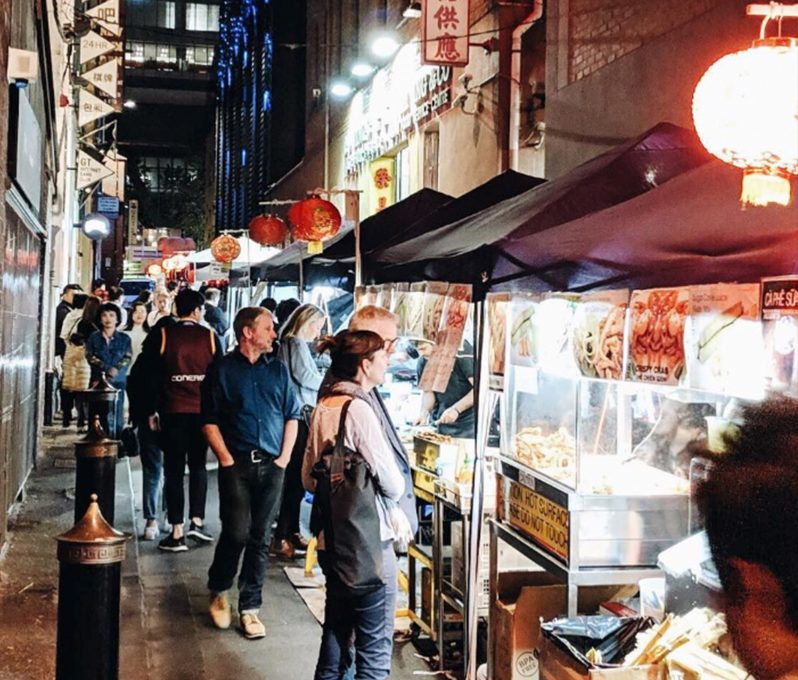 We think your first point of call should definitely be Chinatown, you cannot go wrong! Located in Little Bourke Street in the CBD, Chinatown has so many amazing dining options you won't know where to start! All of the restaurants have something to offer, whether it be mouth watering dumplings or a peking roast duck! Besides trying to decide where you'll eat from the many options, just walking around Chinatown is a great experience – there is lots of shopping and fun entertainment to enjoy too! Pop into Chinatown when you're in Melbourne next, you won't be disappointed and will no doubt leave with a full stomach!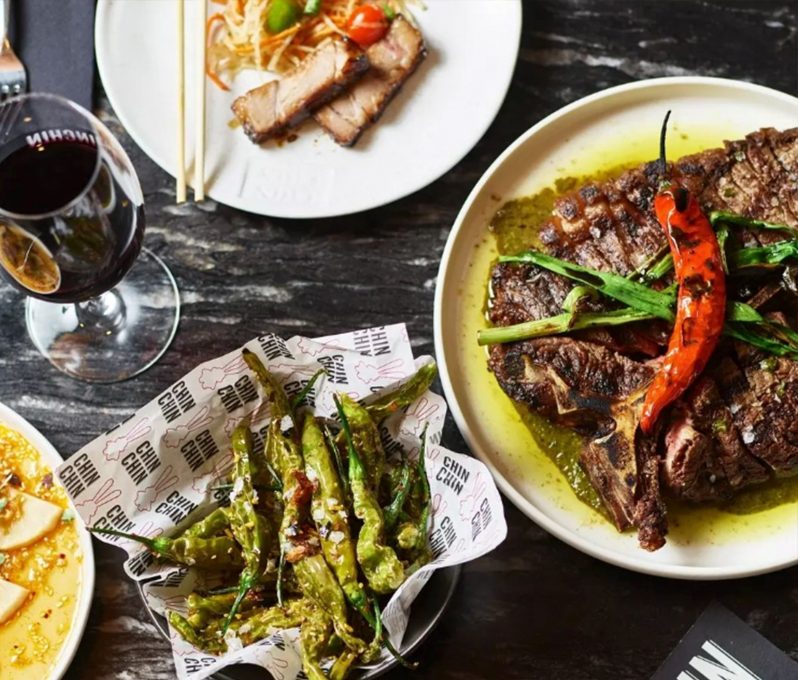 When you think of Asian fusion restaurants in Melbourne, it's hard not to go past Chin Chin. Known for its incredibly delicious food and vibey atmosphere, Chin Chin is a great place to go with a bunch of mates. The menu is a contemporary take on South East Asian cuisine, and is designed perfectly to be shared amongst friends. Gogo Bar is also attached to Chin Chin, if you feel like a cheeky beverage before or after your meal. It's definitely worth all the hype – check it out for yourself! 
New Quarter is one of the city's most popular restaurants, and for good reason – the unusual twist on classic Vietnamese flavours is very inviting. The inventive menu and the lively atmosphere always draws a crowd so be sure to book ahead – but it is definitely one to try when you're in Melbourne next. Perfect for a catch-up with mates or even date night!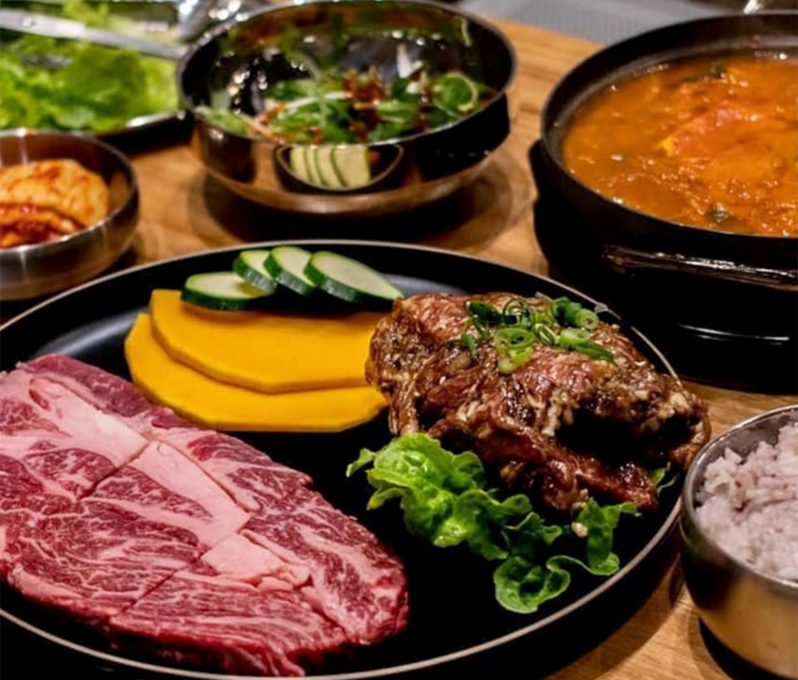 As described on their website, Mansae Korean BBQ and Bar has been voted Melbourne's best Korean Barbeque Restaurant! How could you not go there! Mansae is located on A'Beckett Street, close to The Switch, so it would be a great place to go with some friends after work or university – you could walk there! Mansae not only has fantastic Korean BBQ but also a fun and interactive atmosphere as you chargrill delicious cuts of meat at your own charcoal grill which is such a fun experience.
If Thai is your favourite Asian cuisine then we think you should check out Dodee Paidang! Their philosophy is no nonsense authentic Thai Street Food – what more could you want. Simple and delicious Thai flavours all at an affordable price. If you want a quick and easy bite to eat or you feel like dining in, it's the perfect place for either! 
Lucy Liu is a fantastic restaurant that has an expansive menu so we're sure you'll find something you love. They have some delicious 'Bites' which are smaller plates that pack a lot of punch as well as a very inviting dumpling menu – perfect for sharing!
Melbourne has amazing Asian restaurants, from the several in Chinatown to the many that are scattered across the CBD! There is bound to be a place that you fall in love with. We suggest you go check out as many as your budget allows you to and see what place is your favourite next time you're in the city – you won't be disappointed!
After some more recommendations? Check out our picks for the top 4 Asian Fusion Restaurants to Eat in Melbourne here.