At The Switch, we believe in considering the planet in everything we do. Which is why when we knew we wanted a sustainable way for our residents to get around, we chose bikes. A safe, easy and fast way to get to university, work, to exercise or explore the city in style. Who needs public transport anyway?!
But really, we wanted to take it one step further.
What if the bikes themselves were sustainably made?
Bambikes made our dream come true, and so we're stoked to announce that we've secured a fleet of bamboo bikes in each of our buildings. Free for use by our residents. Every. Single. Day.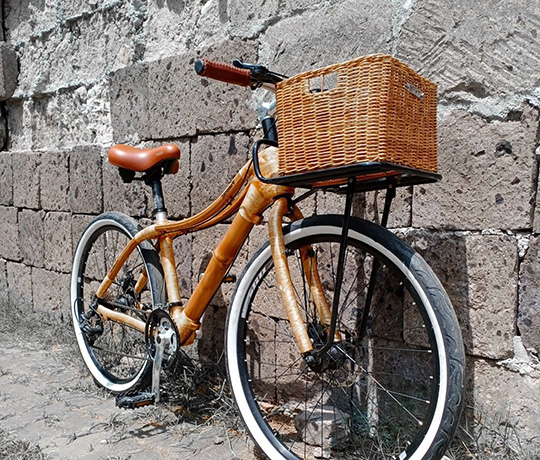 What are Bambikes?
Bambike are a company focused on three things: the planet, people and progress. Committed to sustainability (like us!), the company was formed to invest in local communities, utilising a sustainable manufacturing model with a focus on encouraging people all over the world to invest in a new, green economy.
Their collection of bikes are made out of bamboo, one of the strongest and durable natural materials on the planet. And better yet, they're handmade by a group of skilled 'BamBuilders' who take a cautious 50 hours to build each bike.
Where can I explore on my bamboo bike?
Well, it really depends which location you're living at The Switch in, but there's so much to see. And what better way to explore than to take in the fresh air and exercise and the same time?
If you're living at The Switch Kensington, you could check out the top spots in the Eastern Suburbs, or even cruise around one of Sydney's most historic suburbs.
Living at The Switch Perth Central? Start your weekend off with a bike ride and brunch at Perth's most droolworthy breakfast spots.
If you're staying at The Switch Adelaide Central and want a faster way to explore our favourite walks, why not take your bike and take in the sights at pace?
Interested in finding out more about living at The Switch? Explore what we're all about here or if you're already itching to move in, get in contact with us today!