Have an idea but stuck on how to turn it into a powerful start-up? Check out our top 5 tips you need to build a successful brand.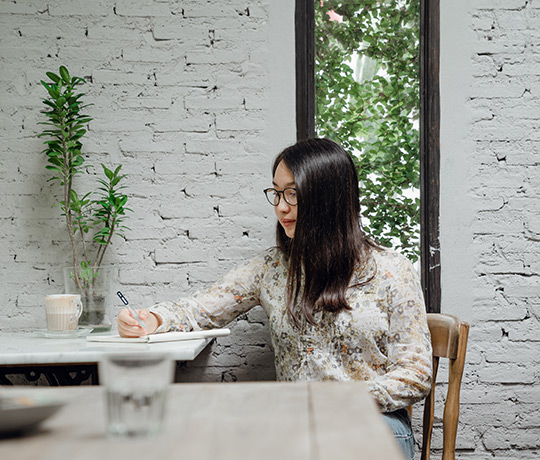 Building a strong brand identity is one of the critical steps to creating a successful start-up. It reflects the actions of the company, its service to customers, its place in society, its values and how the company implements them. 
Simply put, branding is everything.
You need to stand out. You could sell products or offer a service that is similar to that of others in the market such as an online fashion store or messaging app but if your branding doesn't resonate with the audience and isn't unique, then it's likely to not succeed. What is the message you are trying to communicate to people and what is it that you want them to understand about your brand? How can you be authentic and transparent?
Trying to come up with a unique brand is no easy feat, there are so many points you need to consider. Your brand is so much more than the name, catchy slogan and logo – it's a culture that impacts how people view the business and is an idea that you can stay consistent with regardless of the paths the company may take. So long as the communication lines between what you're selling and who you're trying to reach remain clear, then your business will have a good reputation.
Here are our best 5 tips to get you started on how to build a successful brand.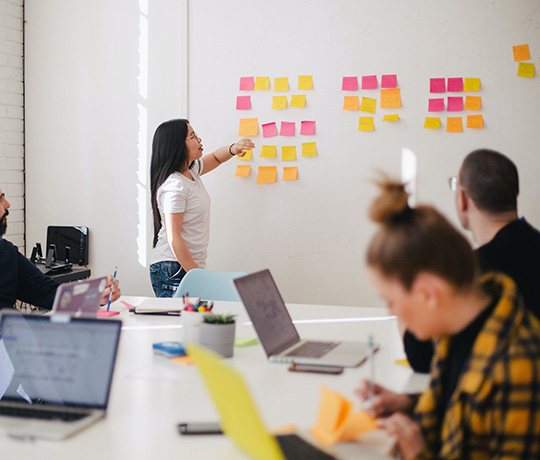 Tip #1 Do Your Research and Prepare
You could have an idea but there's no point bringing that to fruition if you don't understand the reality of a start-up, how it works and hardships it can face. Check out podcasts and books on how to build a start-up. Educate yourself on exemplary business models and strategies, learn from the best and the experiences of others, gain insight into the types of failures you could have and understand what it takes financially, mentally and physically to run a start-up.
From there, you need to understand what the current situation of the market is for your product, what are the opportunities and niches available and what are your competitors doing. You need to determine who your target audience is and how easily you can sell to them. Search for gaps and ways on how to be different from established competitors and find out what customers are searching for and what they like. This will make sure that you stay unique from other brands that are in the same market as you.
Tip #2 Define your Brand
What is the purpose of your brand? What is its personality? How do you want to make people feel? For example, do you want to help make people feel good about themselves knowing they're making a positive impact on the environment? Then sustainability is a key aspect of your brands' personality and you should aim to incorporate that in as many areas as you can and be transparent about it, such as by being carbon neutral and using recycled packaging.
Your message needs to be as clear as day. What is the mission statement of your brand? What are its visions and goals? You also need to define the voice of your brand, how will you communicate? Are you professional and conservative or edgy and conversational? If your brand was a person, what type of person would they be? Do a SWOT analysis of your brand, identify its strengths, weaknesses, opportunities and threats.
Tip #3 Determine the Benefits of Your Brand
What are the benefits of the products and services you are offering? How are you memorable and how do you add value to people's lives? How do you improve it and keep them coming back for more? For example, are you offering lower priced products then competitors? Are your products of a higher quality and does it make people's lives easier? Does it improve productivity and save time? And is it something that people can incorporate into their daily lives and adapt to their habits?
Basically, you need to develop an emotional connection between your brand and your audience. What is your story? How and why did this brand come about? Why should people even care about your brand?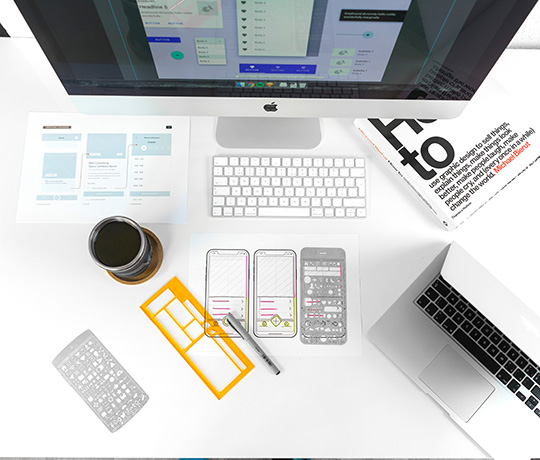 #4 Create a Name, Logo and Consistent Design
You need to apply a visual identity that can be consistent with all forms of marketing. So, what colours will you use? Are you opting for simplicity and muted colours or vibrant colours with a cutting-edge design? How will you stylise your typography and graphic designs? What will your logo look like? How will you choose a name that's catchy and unique that'll summarise the whole brand?
This is one of the parts about building a brand that is most fun. It gives you artistic freedom in a way where you can be playful, daring and original. When it comes to picking a name, be sure to check the legalities of it and that there isn't a brand that has a similar name to you. The last thing you want is to be caught up in a copywriting scandal. Also make sure that the website domain and social media handles for your chosen name are available. As for a logo, it needs to visually symbolise your brand in a unique way. If you don't have the funds to use a graphic designer, Canva and Wix have great logo builders.
Tip #5 Clear Strategies and Marketing
What strategies and marketing align best with your brand's identity? What type of content will you have on your social media accounts and website? Will you own your mistakes and apologise quickly to complaints? How will you respond to complaints on social media? Should you collaborate with campaigns or groups that share similar values to you or support initiatives you believe in? Will you hold events, have competitions, have membership quirks or send out a weekly newsletter?
There are so many potential strategies and marketing ideas you could deploy, but don't do too many at once at the start. Choose what will be effective and most on brand. The goal is that the results from each strategy will reveal to you information about what works and what doesn't, consumer behaviours and how to improve your brand awareness.


Branding increases the power, customer loyalty and visibility potential of your company, so it's important you get it right. Hopefully these tips to build a successful brand will help you get a headstart.