From travel to fashion to lifestyle and everything-in-between, have a look at our top 8 Asian-Australian influencers on the social scene.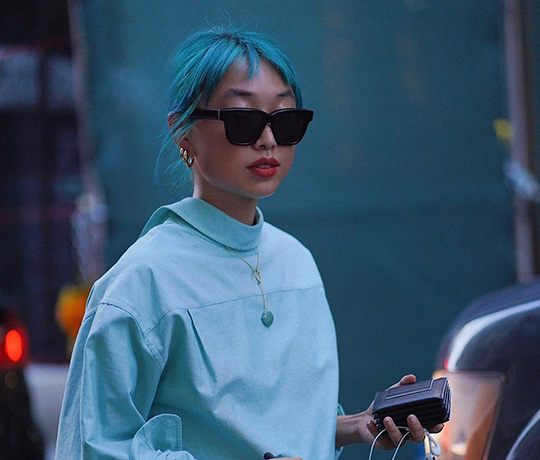 Do we even remember what life was like before influencers? With the birth of Instagram came the rapid rise and power of the influencer. Now recognised as a profession, you will find content creators in the field of fashion, lifestyle, travel, food or business (some even seem to have a finger in every pie). Quite a few have been able to utilise social media to either turn themselves into a brand and/or launch an enterprise. They've become household names, almost on par with Hollywood celebrities.
From releasing apps to clothing brands to e-books to collaborating with renowned brands, these individuals are changing the way we look at the world. You can connect and engage with these influencers in a way that was previously impossible with celebrities, who seemed untouchable. Whilst fame is now more accessible than ever, it's also even harder to make your mark. With so many individuals striving to create their own brand and be content creators, it is extremely competitive, and only a handful can truly stand out.
Here's our top 8 Asian-Australian influencers making waves in the world of Instagram.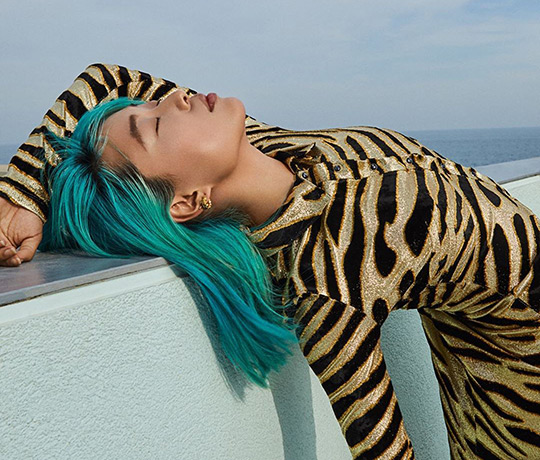 With a following of over 1.1 million, Margaret Zhang has taken the world by storm as a highly sought after photographer, model, marketing expert, entrepreneur, stylist and law graduate. And that's not even everything she can do. She's a great example of how it's possible to have a side hustle and start-up, she was often flying to the other side of the world for collaborations whilst studying. Her consultancy firm had a turnover of AU$5 million in 2019 and she was listed in Forbes Asia's 30 under 30. Yes, that's right – she's only 26. Currently, she's working on a feature film. It seems like the woman can do almost everything! For your daily dose of inspiration, give Margaret a follow on her blog and social media.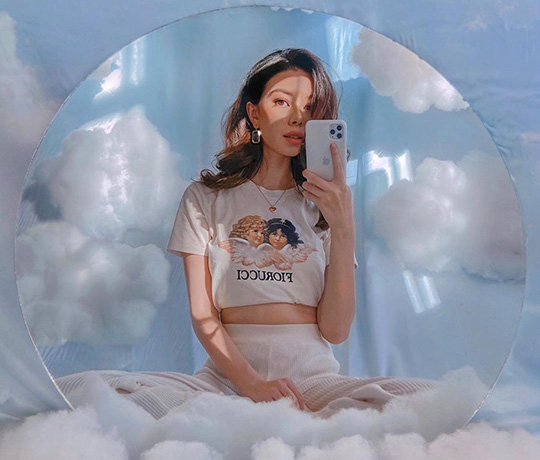 To ignite your inner wanderlust, you should follow the carefully curated and creative travel Instagram and blog of Tara Milk Tea. Hailing from Sydney, Tara is another inspiring woman who balanced her hectic lifestyle of working with prestigious clients like Canon and Tiffany & Co. whilst completing her Honours degree in design. From Canada to Morocco to Japan, almost no rock has been left unturned with Tara's explorations. Through a luxurious lens she shows what the rest of the world has to offer through places, food and people. Whilst it's not on par with the limits of a student budget, the photos are absolutely beautiful and hey, it might spark your interest on what's next for your travel bucket list.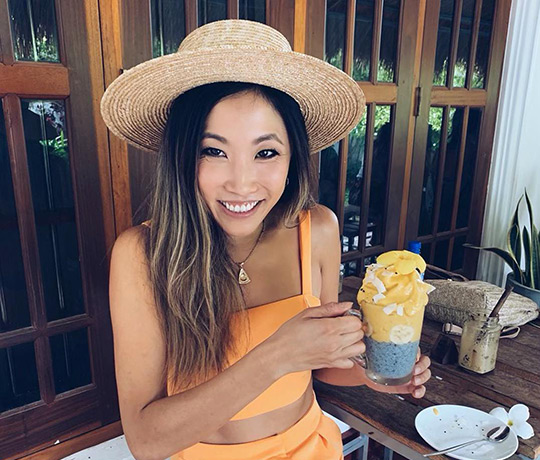 From the humble beginnings of her parent's garage, Jane Lu created Showpo, a women's online fashion business that now sells to over 80 countries and with a team of over 90. It was recently named Online Retailer of the Year. Despite having serious debt and not receiving any external funding, Showpo has grown to be one of the biggest online fashion boutiques in Australia. As an entrepreneur listed on Forbes 30 under 30, you can expect to find regular motivational posts about the importance of working hard but also having fun. It's a healthy balance between little sneak peeks into her personal life and also insight into the reality of owning a business, touching base on issues such as fear of failure and staying persistent. She's very relatable and definitely someone you want to have flooding your feed.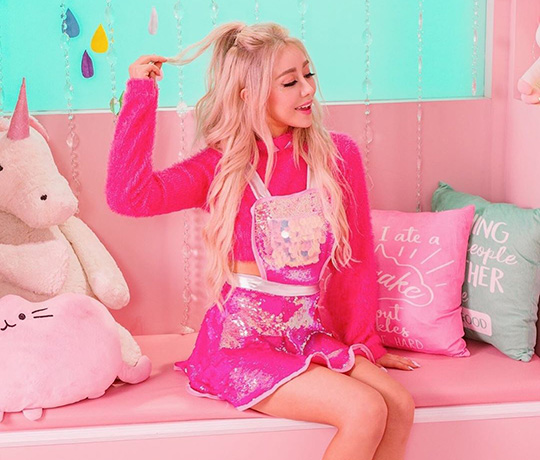 There's influencers and then there's out of this world, internet sensations. Asian-Australian Influencer Wengie falls into the category of the latter, with over 2 million followers on Instagram and more than 14 million on Youtube, she is one of the most popular influencers in Australia. She's a vlogger, stylist, beauty guru, DIY lover and K-pop singer. Her singles have been a huge hit in Asia, having songs in Chinese, Korean, Japanese and English. She's an example of how some influencers have been able to turn themselves not only into a brand, but an empire as well. She's dabbled in quite a bit, including releasing a toy line last year called Whimsical, and if there's a word to describe Wengie that would be it. With lots of bright colours, glitter and unicorns – she'll enlighten you with content that is far from boring.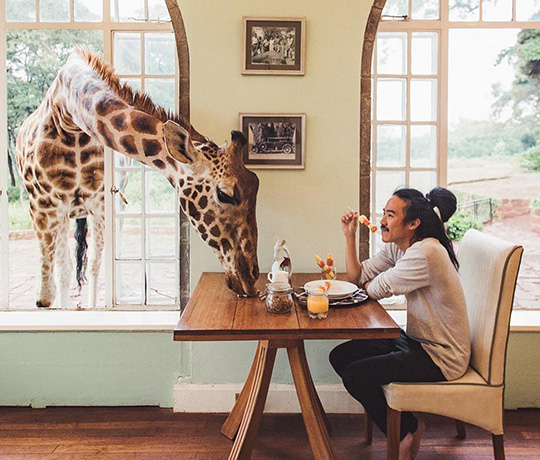 If you want to fill your feed with adventurous and creative photography from around the world, take a look at Jarrad Seng. He is a professional photographer, filmmaker and creative director who explores projects like art installations, tourism campaigns, charity projects and music tours. He's even been on the second season of Australian Survivor! Having partnered with the likes of National Geographic and Qantas, you can expect to see images that are outside the box – think Aurora lights, thunderstorms, breakfast with wild giraffes… He's also been listed in Australia's Top 50 Influencers and has won numerous awards recognising his work. He offers regular inspiring tips on how to persist and encourage creativity as well as some pretty crazy stories behind the favourite shots he shares!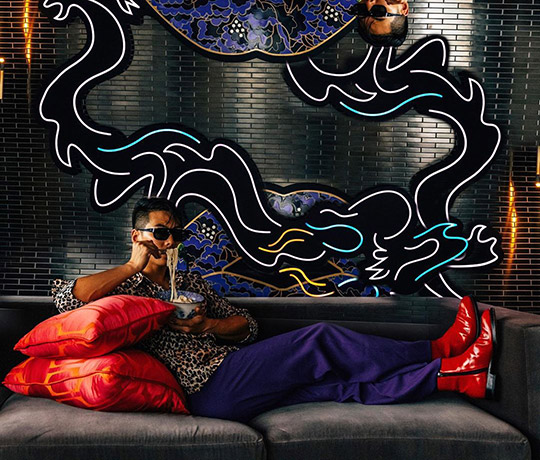 If you've got a guilty pleasure for all things luxe, then you should follow the aesthetically curated and artistic feed of Kurt Ji. He's a creative director and men's fashion blogger who has worked with GQ, you'll either find him donning designer suits like Dion Lee or in lavish and exotic locations like Marrakech. From the autumn leaves of Kyoto to the Amber Palace of Jaipur to seasonal lookbooks on IGTV to his videography work on luxury Airbnbs, you'll be left feeling stimulated from all the content. He's even got his own personal collection where you can shop his style! His unique Instagram handle @bloggers_boyfriend is inspired by his early struggles of finding someone to photograph him, referencing how women will often have their boyfriends do so and he was usually the one taking photos of his friends. For effortlessly cool and sleek content, keep up with Kurt.
#7 Nami Nguyen / @nvmimvn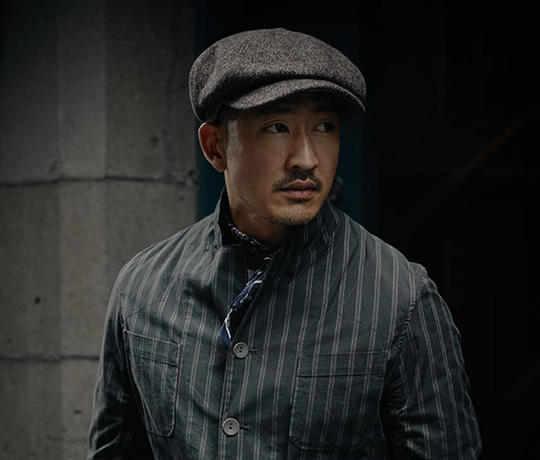 If you're looking for a menswear and street style muse, Nami is your guy. Though a small-time influencer in comparison to the rest on this list, Nami has made his mark within the Melbourne scene as a creative director and tailor, particularly for his work with Masons. He encourages the importance of grooming and how you present yourself, displaying old-fashioned philosophies on clothing but in a way that is modernised for the right now. It's not just suits though, there's plenty of content that shows how to dress casually but still with a lot of thought, you could consider the influence of this side to him a nod to his experience in skater culture. If you need a daily mantra of what 'dress good, feel good' means, you'll want Nami on your feed.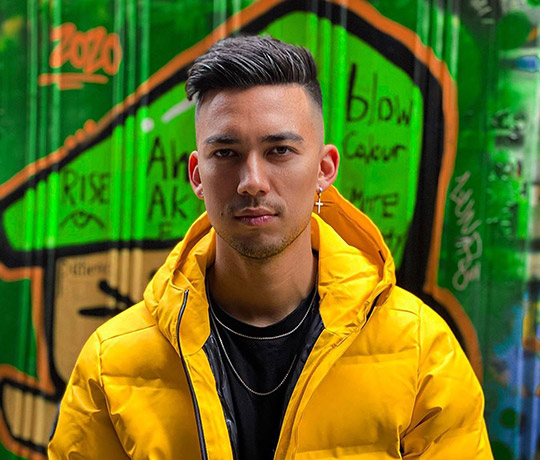 For a completely different Asian-Australian influencer that focuses on pranks and comedy, there's Jamie Zhu. With over a million followers on Instagram, he is known for his interests in gaming, outrageous pranks especially involving his family and sketches about what it's like being an Asian in Australia. He is quite the entertainer but has made headlines a couple of times for controversy such as faking a broken ankle to get a free business class upgrade and for disrupting a tennis game with Nick Kyrgios in 2018 by filming himself making inappropriate noises. Despite sometimes experiencing racist remarks, Jamie revealed to Buzzfeed that it doesn't affect him and only pushes him to stand up for his Asian culture, hoping it'll encourage others to do the same!
Are there any other Asian-Australian influencers you think we should know about? Let us know!
Read about Asian influencer Martie Hong; who talks University, the LGBTQIA+ Community, Chinese Culture and the Best Food in Sydney here.