What is the difference between a small business and a start-up – and how you can launch one whilst studying.
Microsoft was started in 1975 by Bill Gates and Paul Allen whilst studying at Harvard. Google, in 1998 by Larry Page and Sergey Brin, Stanford University students at the time. And Facebook was started in 2004 by Mark Zuckerberg (and others, contestably) whilst they were studying at Harvard. Let's face it – there's something very cool about the concept of a 'start-up' and the success stories of the founders that go with the most well-known of them. It sounds creative and young and buzzy compared to starting a more traditional small business. But what's the difference between the two? And when is a start-up no longer considered a start-up? We unpack these questions and take a look at how the budding entrepreneurs amongst you can start your own start-up, even when you're studying full-time.
What is a Start-Up?
Well confusingly there is actually no strict definition of a start-up but put simply, start-up founders are looking for business products that can be built out into a "repeatable and scalable business model" according to Steve Blank, who is considered the 'father of innovation' in Silicon Valley. Start-ups can be clearly separated from traditional small businesses in their differing products, funding methods, business models and overall business mentality.
1 – Product
Start-up founders are really the modern 'mad inventor': they are seeking out to create new products that don't already exist in the market – and will totally change the industry they're in, once they take off. This is why many start-ups today specialise in tech: a relatively new industry in the grand scheme of things that still has a lot of untapped space. Comparatively, small businesses tend to compete in the market with an-existing product.
2 – Funding
Look, there's no way around it: starting a start-up or a small business is a seriously expensive venture that will require a lot of self-funding. However, a start-up will ultimately seek financial backing from investors as a start-up is built around rapid growth and quickly building a scalable business – and needs financial backing to be able to do this. This means that as the start-up grows, the ownership of a start-up will become diverse as public investors get involved as part of an Initial Public Offering (IPO). Comparatively, small business ownership remains private – which is often the prerogative behind starting a small business in the first place: ownership remains entirely that of those who founded the business.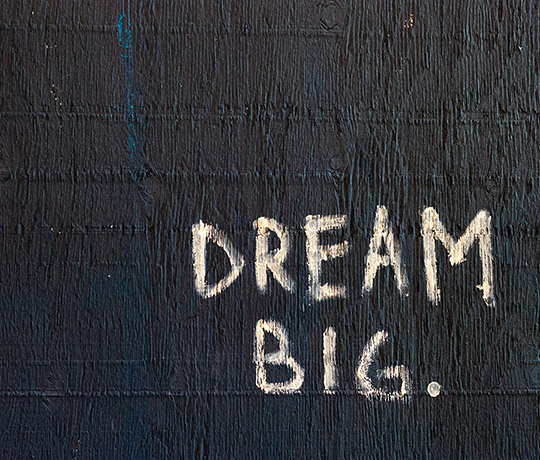 3 – Business Model
Start-ups have to be agile in order to meet the rapid development and change that defines them in their infancy. Because of this fairly unstructured, risky approach to a business model, many do fail at this stage in the game. This also means that start-ups aren't contained or constrained geographically as their priorities are finding the right product, market and investors. Comparatively, small businesses are much more stable, with set financial and operational structures in place. This is because the founders of the small business have steady goals and long-term growth projection in mind. Whilst a safer approach to business, this does mean small businesses have less opportunity to grow out of the local market and scale out their product for worldwide commercial success.
4 – Business Mentality
As seen through their business model, start-ups are very opportunistic and dependent on their founders being innovative, creative and frankly, courageous. Start-up founders – our nutty inventors – need to be motivated, progressive, dynamic and not afraid of risk as they aim to disrupt the market with new solutions the market didn't even know it needed yet. Small businesses meanwhile aim to disrupt an already well-trodden market with slightly less of a big footprint: their aim is to successfully compete in market rather than dominate. Though not to be underestimated for a second, small business owners consider their business to be part of their lifestyle, rather than a world-changing idea.
So, when is a start-up no longer a start-up?
Much like its non-existent definition, there's actually no official way of measuring the success of a start-up – and there's a few differing opinions in the market.
One suggestion is based on numbers: the so-called '50-100-100' metric. This is the belief that a start-up is no longer a start-up if it has earned more than $50 million (USD) in revenue within 12 months, has more than 100 employees or is worth more than $500 million (USD)
Others argue it's based on maturity rather than size: The Organisation for Economic Co-Operation and Development (OECD) says that a start-up is a subset of small businesses which are 0-5 years old, versus mature firms which are 6+ years old.
Finally, the other belief is that once a start-up has determined its product, market and investment method it is no longer a start-up- and has simply become a conventional company, where the focus is now around operations and staffing.
However even after a start-up has grown out of their title, they often keep their start-up title as it's reflective of their culture, their identity and their branding.
How do you start-up a start-up?
We've already made it very clear that starting a start-up is no easy feat and the decision to start one should not be taken lightly. Especially if you're studying full time at the same time. As well as an awesome, innovative idea you need to have determination, a thick skin, a plan and certainly some funds to start you off. But look, we're all for a success story, so here are our hints and tips to starting up your own start-up and creating something amazing.
1 – The Big Idea
The best start-up ideas come from the needs of people. So consider problems you face in everyday life and be the person who finds a solution for that. Ok, we admit that makes it sound much easier than it is so look to your university peers for inspiration. What do your fellow students want or need? This is a great way of carrying out some simple (and free!) market research – and if you can come up with a solution for them then you've already got yourself a small customer base! Or alternatively, is there anything you can provide your university? From products to services, the needs to big institutions like universities are diverse so if you can offer a solution, then they're likely to buy into that – especially if that means helping out alumni.
2 – Funding Your enterprise
Finding financial backing to support your start-up can be seriously challenging for anyone, especially when you're a student. Your University will probably be a fantastic source in helping you find your financial backing: they can help you secure loans, scholarships and grants that offer financial assistance. There are also specific funding options available for student entrepreneurs.
The other option to consider is crowdfunding and asking fellow students and businesses local to your university for financial support. Remember to be very transparent in what you are asking for and why so that people trust your endeavour and think creatively: run crowdfunding events on campus to raise money and awareness.
3 – Make the Most of Your Free Time
Whilst it may be tough to juggle studying with starting up a business, frankly there is no better time to start your business than whilst at university. There is no other time in your adult life (until you reach retirement of course) that you'll have this much spare time – so use it wisely! If productivity and using your down time doesn't come naturally to you, be clever about it and block out certain periods of time to work on your enterprise.
And remember there are so many good resources to hand at university – get yourself down to the library, join a business or entrepreneurial society, make the most of the free WIFI on campus, speak to the teachers in the business departments…you'd be foolish to waste what you have available to you.
4 – Use Your University as a Resource
As we've said before in this article, your university is an invaluable resource to you. Financially, for creative input, for physical resources such as books and computers – and of course if you're finding everything is getting a little on top of you, there are always counsellors on campus who you can talk to.
Remember, they are in charge of your well-being and they're going to want their graduates to be as employable as possible- so they will help out in any way they can.
5 – Work with Other Students
These guys are your friends and your future customers, not your competition. Your fellow students will be ambitious, intelligent and likely to have a diverse range of skills – some of which you may not have yourself, so don't be afraid to ask for their help! Plus, along the way you'll probably make a few friends and maybe even meet your future business partner – so get networking.
6 – Don't Be Afraid to Fail
This time in your life is all about experimentation. If you're in a position where you don't have anyone to support financially or a mortgage to pay, this is the time in your life when you can take some risks. And if it doesn't work out this time, well you've got plenty of time ahead of you to try again and get it right. Remember two famous phrases: the first cut is the deepest- so yes if you fall down the first time it's likely to hurt, but don't let that put you off trying again. Which leads us to the second famous phrase: if at first you don't succeed, try, try, try again.
7 – Enjoy Your University Experience
Last but certainly not least – please remember why you came to university in the first place. Whilst it's fantastic that you've got a great idea and the confidence to pursue it, don't let this get in the way of your grades. You have paid a lot of money to be here after all. Don't let the development of your business or your studying become a chore – try and make the most out of both.
And just to boost your enthusiasm, here's a reminder of some of the university students who took the risk to develop a start-up – and the risk paid off, big time.
Start-ups by students
Microsoft – founded in 1975 by Bill Gates and Paul Allen whilst studying at Harvard University
Google – founded in 1998 by Larry Page and Sergey Brin whilst studying at Stanford University
Carousell – founded in 2012 by co-founders Quek Siu Rui, Lucas Ngoo, and Marcus Tan, all graduates of Ngee Ann Polytechnic
Facebook – founded in 2004 by Mark Zuckerberg and fellow Harvard students whilst studying at Harvard University
Reddit – founded in 2005 by Alexis Ohanian and Steve Huffman whilst studying at the University of Virginia
Yahoo – founded in 1995 by Jerry Yang and David Filo whilst studying at Stanford University
ShopBack – founded in 2014 by Henry Chan and Joel Leong just after graduating from the National University of Singapore