Side Hustle
16 Side Hustle Buisnesses You Can Start From Your Bedroom
'Tis the season of the digital nomad and it's never been so easy to earn money from your side hustle at home. Check out these easy money makers!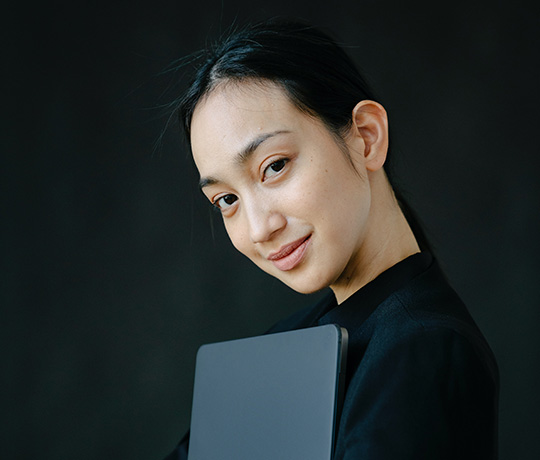 Who says you need to have a fancy office to have a successful business? C'mon. One of the few good things to come out of 2020 is the rise of the digital nomad.
No longer just the luxury of waif-like copywriters holed up in the hostels of Bali while earning a full-timer's wage from their home country, many industries have been forced to embrace the location-independent workforce.
According to the Australian Institute of Family Studies (AIFS), two-thirds of the Australian workforce are working from home. What's more, the genie is out of the bottle. Forbes reports that 50% of employees now say they don't want to go back to the office full time.
Do you blame them? The average worker spends 66 minutes a day commuting to work, with the enjoyment of WFH directly proportional to how far your office is to your home.
So, with an extra five and a half hours a week saved, this is the perfect time to launch that side hustle you've been dreaming about.
For the truly aggressive, there has even been a trend of tech workers doing two full-time jobs at once from home, which we don't recommend. Not just because you are likely in breach of contracts, but eventually you will be forced to have dinner with a new client while you're babysitting your ex's new family. As Mrs. Doubtfire learns, leading this kind of a double-life never pays in the end.
A side hustle is a great way to earn a little extra cash, and even help you transition to owning your own business. But not all side hustles have to be financially-motivated. Side hustles are an opportunity for you to pursue or share your passions and connect with your community, too. This includes cooking, creating your own line of jewellery… with the rise of e-commerce and online shopping, every niche is now an opportunity. 
To help you get started, check out our list of 16 side hustle ideas that you can start, right from your own bedroom. 
Sell Your Creations on Etsy
Etsy is the internet's home of unique, handcrafted items and vintage designs. Sounds niche? Tell that to its annual merchandise sales volume of 10.28 billion U.S. dollars in 2020. Up from a "mere" 314 million U.S. dollars in 2010, niche is clearly where it's at.
Do you make unique artwork? Restore vintage clothes? Or even create beautiful digital PowerPoint templates? Etsy is a great place to sell your unique creations to a ready – and waiting – audience of buyers right away. 
Start Your Own Line of T-Shirts
Are you constantly doodling or creating cartoons? Then consider selling your designs as t-shirts. Sites like Spreadshirt allow you to upload your designs, create a custom online store and let customers add your design to over 200 products instantly.
That's right. Whether it's a t-shirt, mug, or even phone and ipad covers, you could have your own line of merchandise without ever so much as touch a sewing machine.
Become a Freelance Writer
Are words more your thing than paintbrushes? Freelance writing has always been a flexible option for those who can write and want to make a few extra bucks on the side. Hey, in fact this very article is written by a humble freelancer.
Knowing basic SEO is a great foot-in-the-door, and if you work and write within a specific industry, rates tend to be even better. Thanks to the explosion of content online, companies and brands are always looking for more good content to attract traffic and build an audience.
Building up contacts are key to steady work as a freelancer, but these days there are lots of great platforms for you to start and build a portfolio. Sites like Fiverr, Upwork and Freelancer are a good place to start.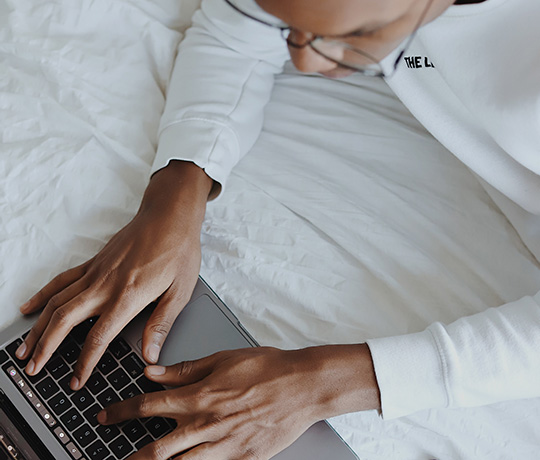 Write Resumes
Ok, so this can be a sub-category of becoming a freelance writer, but it deserves its own shout-out.
Lots of people hate writing resumes, and many more don't know where to start. So if you've had successes before, this might be a great niche for you. To write a good resume, you don't need an english literature degree, and often a more analytical, key-word driven process can yield better successes.
Sites like Airtasker always have lists of locals looking for help with their resume, so start here.
Start an Online Gym
Are physical pursuits more your style? No problem. With many people still working from home and gyms under restrictions, people are flocking online to get inspired and motivated.
"The nation's favourite PE teacher", Joe Wicks, built his empire during the last lockdown through daily PE lessons for kids & adults via YouTube. The 33-year-old reported netted in £31,000 every 39 minutes during the height of the pandemic.
Start out on sites like YouTube and Instagram to build your following, but advertising on sites like Gumtree is also a great place to start building your clientele. Thanks to everyone finally becoming familiar with Zoom (albeit still having challenges with mute), the world really is your gym.
Give Music Lessons Online
Do you play a musical instrument? Why not advertise for online music lessons? Most the time, students provide their own instruments anyway, so there is very little outlay as well.
Lessons can be in small groups, or one-on-one, and as you build your relationships with students, referrals are often the easiest way for you to grow too, so no need for ongoing advertising.
Advertise your services on Gumtree and Facebook, or even create a course or series on a specific subset of the craft (eg. "Belting technique for singers" or "Mastering riffs on the guitar") for a simple way to start and test your market.
Teach People to Cook Italian (or Chinese, or African…)
Is cooking your passion? Been told you make a killer curry? Then why not share your recipes and techniques in a class online?
Platforms like AirBnB Experiences let you create a class and sell it as an online experience. Create a list of ingredients your students are required to purchase for the class and the rest is a live demonstration at a designated time. It's a lot of fun and with word of mouth and good reviews, it's easy to build momentum.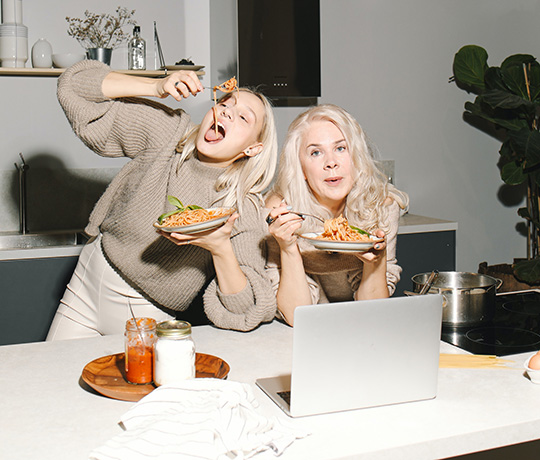 Meal Prep For Busy People
Ok, so this one doesn't strictly start in your bedroom, but give us some creative license. If you are already meal-prepping for the week, considering making extra and sell it to locals and neighbours. Many people love a good home-cooked meal but don't have the time to make it themselves.
To stand out from the crowd, you can also look at niche requirements. Are you Gluten-Free? Vegan? Planning a high-protein week? These are all useful ways to turn your lunch and creativity into some extra cash, with a side hustle.
Teach Calligraphy Online
Or pottery, or painting… remember, you don't have to be Michaeangelo to teach sculpting. Even a five-year-old has something to teach a three-year-old.
So what is your skill or something that you know a little better and can impart to another? Sites like Classbento offer the opportunity to create virtual classes and craft kits that have skyrocketed in popularity thanks to COVID.
Think about how you can package up your skill or knowledge in a fun, easily-teachable format and you can be hosting classes in no time.
Self Publish Your Guide or Novel
While we're on a roll on teaching, self-publishing is now serious business. According to Kobo, one in four books sold on its platform is self-published, and Amazon paid out a whopping quarter of a million dollars to indie authors in 2018.
So, you got a course or guide to sell? Consider turning the material into an epub. Got a short story you've been sitting on? Don't wait for a publisher – submit it to the open market yourself.
Join The Gig Economy
Changing tact a little, do you work in a specialised field? Have a little extra time to take on more work in a similar field you're already in?
Sites like Fiverr and Upwork are a great place to find one-off projects and other supplementary work you might be able to do on the side. Especially if you're a web developer, designer, or video producer. You could be using your down-time to apply your skills on similar projects and utilise what you already know.
Just be clear about any conflict or restrictions based on your contract and always be upfront with your current employer to make sure everything is above-board.
Rent Out Your Car
Joining Uber was so 2019. Why drive the car when you can have someone else drive it for you?
CarNextDoor lets you monetise your car when you're not using it. Think during work hours, or even overnight when it normally just sits in its parking spot. You can even offset your insurance and other costs as well come tax time. Win-win.
Rent Out Your Style
Got a great fashion sense? Same concept. This trend started off with people renting their designer "it" bags, but quickly found a mass-market for other items like cocktail dresses or formalwear.
Sites like The Volte, and Rent My Wardrobe provide a safe platform for renters and owners and are a great place to find your market.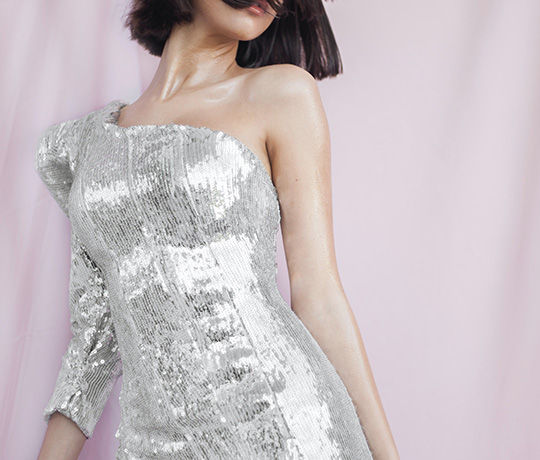 Buy a Website or Flip a Domain
Did you know you don't always have to start an online business from scratch?
If you already have some capital, buying an existing e-commerce site can be a great way to own a profitable business. Sites like Flippa have everything from ecommerce stores to popular blogs that are available for purchase.
Not ready to take on a business? Consider reserving the domain name instead. GoDaddy.com and Namecheap allow you to buy and park domain names until a business wants it and allows them to purchase it from you directly – for your profit. Although sites like Hotel.com and Business.com have been reportedly sold for USD$11 million and $7 million respectively, it's not a get-rich quick scheme and relies on doing a bit of research and knowledge around SEO. Done properly though, a little goes a long way, considering domain names start as low as $1 a month.
Dropship on Amazon
No side-hustle list will be complete without mentioning drop-shipping, but what is it? Dropshipping is basically purchasing from a third party without the headache of holding the merchandise, organising shipping or worry about fulfilment yourself.
Sounds too good to be true? Just wait till you hear how simple it is. Sites like Amazon's Fulfilment Program (FBA) and Shopify allow users to curate their own shop using products already on sale on the platform and shares a portion of the profit with you for your eye. Getting paid for having taste or a good eye for popular products? You can do that!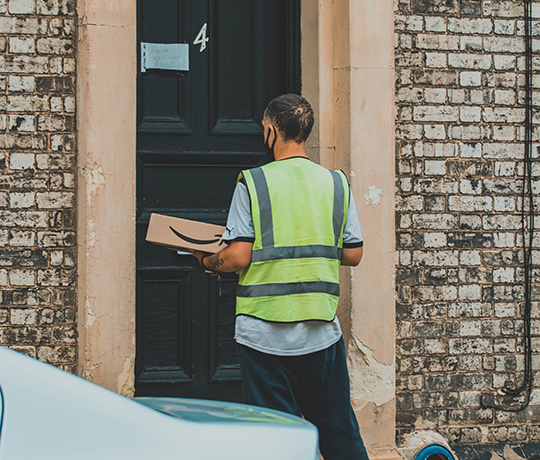 Penny For Your Thoughts
Everybody has a skill, but even if none comes to mind right away, everyone has an opinion. So why not turn your views into profit creating the perfect side hustle?
Marketing companies are always looking to understand their target consumers, and that might be you. Sites like Purple Crop and User Interviews are great places to start, and many of them can be done in your own time so it's easy to fit into your schedule, too.