It's no secret that co-living has been around for a long time. It is, however, rapidly becoming a popular rental choice for young people around Australia.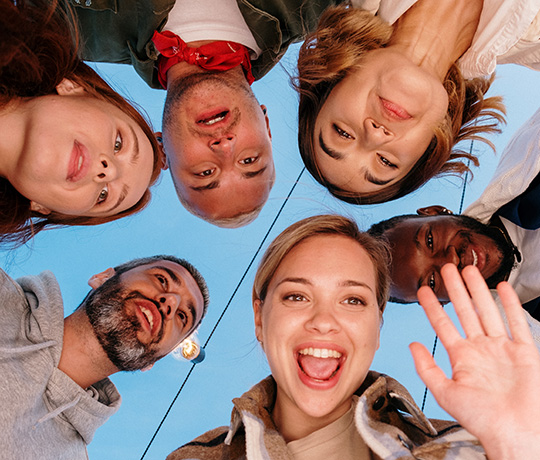 The benefits are endless, especially for students, young professionals or digital nomads who are looking for a flexible and social environment to live in while completing their studies, working in a big city like Sydney, Perth or Adelaide or looking for a flexible rental option. Co-living is the modern way to live and it's true, millennials and gen z alike thrive in this type of living space.
Read on for the ultimate guide to co-living, from everything to what it actually is to why it will definitely suit you. 
So, what actually is 'co-living'?
What is co-living? The definition is hard to pinpoint, as it's accommodation that can be super versatile and does differ depending on many factors. But, to put it simply, co-living refers to a type of modern accommodation where the residents share a living space. 
It doesn't stop there, co-living goes further and refers to shared accommodation among people who share the same interests, values or intentions. Students and young professionals love it as it totally appeals to the millennial generation as it's all about openness, social collaboration and networking. 
And while the concept of co-living has been around for a while, the modern co-living that we see today is fairly new. It's communal living in a fully furnished co-living space with shared common areas.
Who is co-living for?
Co-living inhabits a strong sense of community. It's for those who share common interests and purposes. It's a space for like-minded residents who can live, work and play together. 
The co-housing community is growing fast, as the lifestyle it embodies and the flexibility it encompasses is desirable for students and young professionals. It's the ideal combination of community, cost and comfort. And better yet, allows you to live a flexible and free life.
It offers the best of both worlds; shared areas for socialisation and cooperation, as well as a private bedroom for when you want to unwind and relax on your own. Gone are the days when co-living was only for travellers in hostels, it's for young professionals seeking a modern living space that caters to their lifestyle.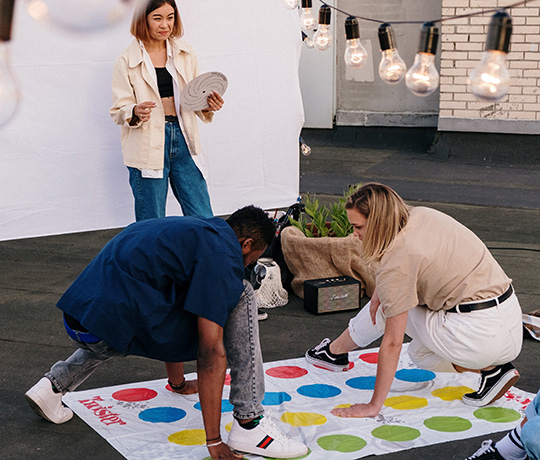 What does co-living really look like?
Co-living apartments and accommodation are all about functionality and smart spaces. At The Switch, fully furnished studios and apartments make excellent use of the area and utilise smart furniture that maximises storage whilst looking remaining modern and comfortable. It's an affordable alternative if you're looking to experience shared living but in a contemporary space. Especially if you'd otherwise be renting privately alone.
Here's why the co-living lifestyle will suit you
There's a few pretty amazing benefits associated with co-living. Its financial, social and health advantages stand out though. It makes for a practical and fun lifestyle, no matter what you're doing in life. Some of the more notable advantages are:
Affordability
Convenience
Community
Flexibility
Location
Stress-free
I mean, what more could you want. The flexibility of Co-Living allows you to put your own little spin on your space. Get creative and deck it out so that it feels like home.
Financial benefits
Financially, co-living is an excellent choice – especially for those who would otherwise be renting alone. It takes away from the stress of splitting bills and roommates rental payments, as everything is included. Utility bills, access to common areas, super fast Wi-Fi and your own bedroom is all included in the cost. It's a manageable way to live out of home, with pretty much zero stress, so you can get on with living your best life.
Social benefits
Co-living is a very social concept. It's perfect for young people seeking independence and the shared house experience, whilst being treated like the adult that you are. The common areas are modernly designed to encourage interaction and cooperation. It creates a fun and unique communal lifestyle that will enhance your living out of home experience. 
At The Switch, each building is purpose built for your generation. So you can work out at the state of the art gym, practice your cooking in the communal kitchen, work, study and collaborate in co-working spaces and attend events created to push your experiences to new heights.
Health benefits
You're probably thinking – how will co-living bring about health benefits? Well, the relaxed, leisurely nature of living with other people of your age, in these modern 21st century purpose built accommodation can definitely enhance your wellbeing. Good and honest interaction with like-minded individuals does wonders for the soul. Plus, access to state of the art gyms, staff who truly care about your wellbeing and no stress from sorting bills, burst pipes and broken appliances truly adds to your mental and physical wellbeing.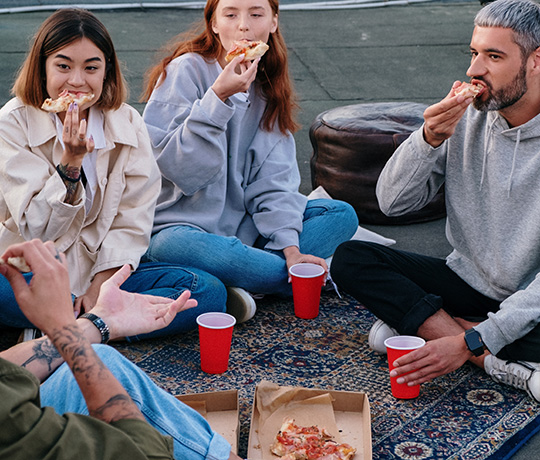 How co-living is already thriving overseas
The trend has already swept through Europe, with younger generations seeking accommodation and living experiences beyond the traditional norm. The demand for co-living apartments and spaces is increasingly high, and for good reason. Shared accommodation for young professionals is not a new phenomenon, however, the concept of modern co-living housing is. It's a unique model and the cohousing community is thriving.
Co-living has truly filled a gap in the housing market in all the major European cities, with young people looking to venture out of home at an affordable price. Developments are rapidly expanding across European cities, and are even having to branch out to regional areas due to high demand. 
The breakdown on co-living
Now that you're surely convinced that co-living sounds like a pretty good idea, let's break it down for you.
Cost:
This can vary depending on length of stay, type of accommodation, location and other inclusions but prices can be anywhere between $250 – $600 a week. 
Who:
Co-living is for anyone and everyone! However, young people, both working and/or studying thrive in this environment. 
If you're someone who needs flexible lease options, loves to be social and to network with like-minded individuals, co-living will suit you down to the ground.
What:
Co-living includes a private bedroom in an apartment or a studio with your own kitchenette. Or you can share with a roommate if you'd prefer. Rest assured, all of these options come fully furnished, so there's no need to stress about hiring a moving van – or worse, spending money on movers.
Common areas such as co-working spaces, gyms, theatres and bars are all shared with other residents as well as utilities and other household appliances and furniture. 
Where:
Co-living accommodation is scattered among all different locations. It is huge in Sydney, and making its way into other states such as Adelaide and Perth. Usually, they're located close to public transport, CBD districts, universities and local bars and cafe's for convenience. 
Now, we've given you all the information you need – consider this your ultimate guide to co-living. Now it's up to you, look into co-living and consider it as an option for living out of home. 
Mainly because of the lifestyle it creates and embraces. It's so much more than a share house or a student dorm – it's a completely new concept of communal living. It's an innovative and social space that goes beyond co-living and co-working, and combines the two! Or as some call it – the future of shared housing. 
Can't contain your excitement? Check out The Switch's co-living spaces in both Perth and Adelaide.
And if you still have any questions about co-living at The Switch, hit us up.