Do you want to improve your English speaking, reading, writing and listening skills? Here are some of our recommended English Language Courses for students to practice and boost confidence!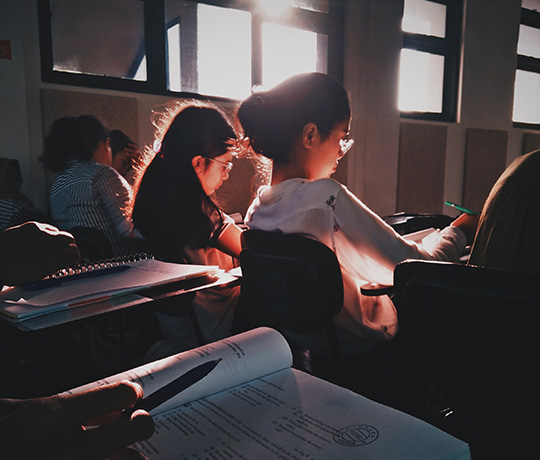 Being able to speak another language is a skill that is highly valued, even just by learning a little bit of another language, you have already made yourself more employable. In saying that, English is one of the most difficult languages to learn. From the difficult spelling to the weird grammar rules and varying pronunciations, it can feel overwhelming. Especially if you're a student who is trying to make new friends in a foreign country whilst also doing well in English written essays and listening to lectures taught in English.
To make things a little easier for you, here's some of our favourite ways to learn and improve your English, both online and in person.
Start Your English Language Journey
We get it, you're a student on a tight budget so forking out for private tuition or an English language course may not seem realistic right now. So how can you learn English online for free? Why not try a free smartphone app to improve your English? Hello English is a free application that is supported by advertisements. These advertisements can get a bit annoying but if you like, you can pay roughly AUD$100 a year for no ads and access courses you are not able to on the free version. However, we find the free version to be a sweet deal for what you get out of it and the available courses are already helpful.
The app has heaps of features including video and audio lessons, practice games, a dictionary of 10,000 words and even a voice recognition feature that checks your pronunciation. You begin by completing a 20-questions test that will determine your level of English, and from there you will get recommended lessons tailored to that score. You learn English with instructions in your native language and you can also play practice games with other Hello English users. It adds a social aspect but also a competitive and motivational element, especially with having a rank and level. All the coins you earn from these lessons allow you to unlock more lessons.
You could practice this whilst waiting in between classes, on public transport or before going to bed. You're able to integrate this app into your daily routine whenever you have a free moment, which makes this app so accessible and convenient.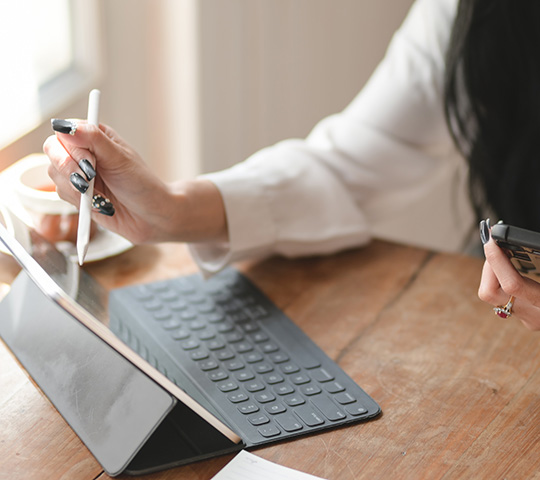 Tandem
After a more personal approach to improving your English? Want to be able to teach someone your language at the same time? Tandem is one of the best English learning apps out there because it offers you the chance to be a teacher and a student. You will be able to text, talk or video chat with a native English speaker who wants to learn your language in exchange, for free. You know what they say, the best way to learn a language is to practice it and speak it as often as you can! Your teacher and new friend will be able to fine tune your pronunciation, help you with slang and sentence structure.
Think Tinder meets language learning. You can upload photos of yourself and include a quick biography about your interests and what you'd like to talk about. You can follow each other and start up a conversation that is mutually beneficial, it's as easy as that. If the other person crosses any inappropriate boundaries all you have to do is press 'block' and you'll never have to deal with them again. Like Tinder, people who download the app Tandem do so with the intention of what the app's purpose is. Most people are using Tandem to learn a language, it's a give and take friendship essentially. Plus, with each user you interact with, you're able to leave a review of whether they were a good teacher and listener. You're also able to put on filters that determine who finds you such as with gender and age.
It's all free, and there's even a tutor section where you can learn from verified tutors. If you find yourself having a knack for this whole teaching thing, you could even become a tutor yourself and make this your side hustle whilst studying for some extra coin.
English Practice Classes
If you're one of those people that learns best in-person with a teacher and other students in a classroom, then enrolling in language classes for English is the way to go. There's so many to choose from; you could complete a course at TAFE, join a society and support group at your university from your cultural background or if you're religious, there are religious institutions that offer weekly free classes to improve English.
The best thing to do would be to research your local area and see what's on offer. A careers advisor from your university will be able to help you if you're feeling a little lost on where to start. Otherwise, there are two renowned English language tuition institutions that can be found in every state of Australia that you could explore which have been recommended by the Australian Government.
English Australia is a leading non-governmental organisation for learning English specifically for international education. There are over 120 colleges scattered across Australia attached to a variety of institutions. It could be government or private and independent or part of an educational institution like a TAFE or university. You can select from courses that have a specific goal such as English for academic purposes, general English exercises or even study tours! There's tuition protection for students on all types of visas and it's an engaging, safe environment to improve your English.
The NEAS is another one, it's a global leader that prioritises the quality of the English learning experience. There's over 160 centres across Australia and 57 operating internationally. The organisation certifies credible learning centres and performs regular check-ups to ensure they are meeting the expected standard, whilst also providing feedback for improvement. By using the 'quality centre' search bar, you can find all the English language centres in your state that have been approved!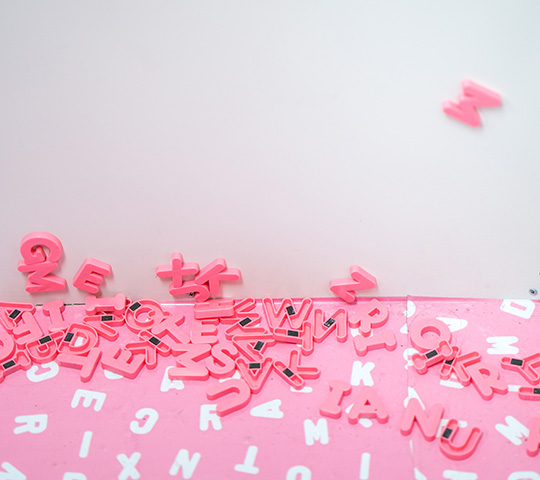 Immerse yourself!
The best way to improve your English other than taking part in English language courses is to immerse yourself in the Australian culture. Listen to everything – the radio, the news, movies in English without your native language subtitles, Youtube and podcasts. Read everything you can, you'll have plenty of that with weekly readings and lecture slides but also try things you're interested in like novels, newspapers and websites. Practice your speaking by participating in class, join a club, have conversations with your tutor after class and even engage in small chat with retailers, waiters, anyone! All of it will help you gain confidence and as they say, practice makes perfect.
Even if it feels like you're not making any progress, always remember that you are better than you were a year ago, a couple of months ago, a week ago or even a day ago. It'll be an ongoing process, there will continually be new words to learn – in fact even Australians may not have even heard of them! If you've some more tips you think we need to hear let us know!