The best university courses for students to boost their employment opportunities, even if they're not too sure what exactly they want to study yet.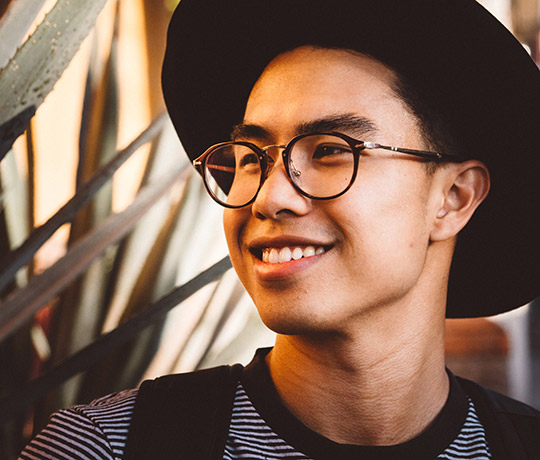 Choosing what career path you supposedly want to follow for the rest of your life is a completely justified thing to be on the fence about. You're not expected to know where you're going to be a year from now, let alone in four years. And yet, you're still expected to choose a bachelor's degree and major to set your course of study during your tertiary education. Some people are blessed in that they've had dreams of being a firefighter or doctor since they were young, but most of us have absolutely no clue. And that's nothing to be ashamed of.
As young people in this increasingly technological, rapidly evolving world, it's likely that our generation will hold down multiple jobs in our lives in multiple different fields. But for now, you need to get started, so here are some ideas for what courses you can pursue for your first few semesters at university if you're not 100% sold on what exactly you want to do just yet.
Business, commerce and entrepreneurship subjects
A business major is probably the most versatile of all subject areas as pretty much all organizations are, essentially, running a business. You can be a business grad working for a consulting firm the same way you can be a business grad working on a film set – your path could lead you down just about any road that interested you. There are always, always jobs on the market for someone in this study area and you can be guaranteed there'll always be a position for you that won't be taken by robots.
If you decide later that maybe it's not your cup of tea, having completed commerce or business subjects are still hugely useful and equip you with an incredible skillset – your management skills will level up, your leadership skills, your critical thinking skills… coming out of a business subject with a business mind that you can inject into other topics and areas is one competitive ability. We found the best universities to study business at, which you can find here.
IT Studies
There is an ever-increasing need for people in IT and computer science degrees. Everything these days is going online, with new apps and devices entering the market every day. We need people creating those products the same way we need people repairing them, tweaking them, advising on them.
Computer science is one of the best degrees out there for employment rates, with a plethora of opportunities to work in just about any field you want, including some awesome tech startups. You could be designing robots, or you could be fixing up primary school IT software. There's no industry that doesn't implement some element of digital tools, even in conceptual jobs like those in the world of art or music. The world is yours as an IT major, and again, if you decide at the end of a semester or two that it isn't for you, then you have a super relevant inventory of skills you can bring to the table. Principles of Electrical Engineering? Know the Adobe Creative Suite inside and out? Can analyse any data using any kind of software? You can bring that to the table no matter where you end up.
Languages
You can't go wrong with languages. Dialects such as Chinese, Russian, and Arabic are increasing every day in demand, and starting your degree by learning a language serves as a basis for many other specialisations you can look into like teaching, translating, international relations – or just broadening the scope of where you can find employment in an area of your choice because your multilingual capacities open the door for you to live and work just about anywhere! For example, any business majors are now being advised to learn Mandarin or Cantonese due to all the different Australasian partnerships and enterprises, so getting ahead of the curve by picking up a language while you still try to decide your "forever career" is definitely a smart move!
Legal studies
You may not necessarily want to spend numerous years in law school. But gaining an understanding of broad legal concepts is an invaluable trait you can add to your wealth of knowledge. Learning about topics such as Media Law, Business Law, International Law or Criminology are all super interesting subjects that will let you learn about the different regulations within an area you may one day decide to work for, or even fast-track you onto a career as a legal consultant, should that peak your interest. If you decide maybe Environmental Sciences are your thing in your second semester, then having done something like Environmental Law your first semester is pretty darn relevant!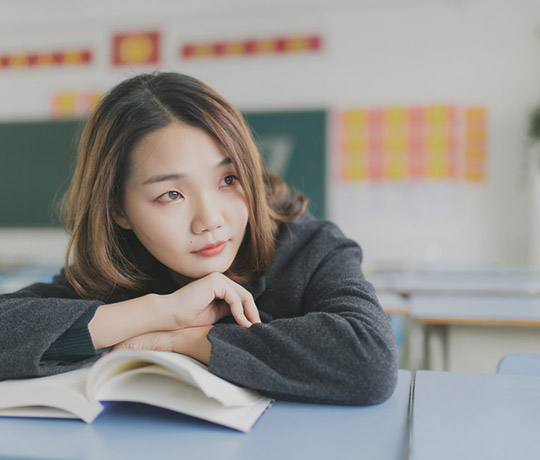 Graphic Design
If you love tech, or have an artistic mind, having a dabble in Graphic Design is an awesome nugget of skill you can add to your arsenal. It's a more fun, creative topic that opens a lot of doors for you even if you don't decide to stick with it: you can freelance on the side, designing logos for people or designing websites, helping people with art direction and campaign design.
Media and Communications
Communications is such a broad field that enables you to go into so many different careers – journalism, public relations, marketing, politics… having done a few communications subjects while you were still figuring out exactly what you wanted to do gives you a ton of really great options. You may think you already know how to communicate, but communications will teach you how to do so from a business point of view – how to write policies, how to use the correct language for your audience, how to promote events, how to craft articles, broadcasts and press releases. Being a spectacular communicator will aid you in any job in any field. Especially when you're developing other key life skills like leadership, problem solving and public speaking, which are necessary in any career.
Double Degree
Some universities will enable you to combine your Bachelor's degree with another, so you're studying two degrees at the same time, enriching and developing your skillset in double measure. This means you get to do a little bit of everything, which is great if you're not quite sure which direction you want to take yet. See if you can combine some of the subject areas listed above. Maybe you can do a double degree in Business and Communications, in Law and IT. Note that double degrees usually extend the length of your degree of about 1-2 years, depending on your university. Talk to your career counsellor or international rep about how you can pursue a double degree on your visa should you need to complete your degree in a set amount of time.
Some other things to consider if you're not sure what you want to do yet is to consider your skills. Think about what you've studied before – what subjects did you enjoy? Where did you get the best grades? Were you motivated to study them because you found them interesting, or because you had a great teacher? What are your skills outside the classroom? Do you care about a career that is financially stable? Would you want to pursue extra-curricular passions full-time?
You can also always volunteer or shadow someone already working in a career you find interesting. Could you picture yourself doing this every day? Interning is a great way to essentially trial a job and see if you think it's for you or not. Maybe working 9-5 at a desk isn't for you. Or maybe you discover your fear of blood after shadowing a surgeon. Take a job for a test run!
Finally, there are plenty of personality and aptitude quizzes online that can help you determine what career path you may be a good fit for. We've linked a few here! – note: some of these quizzes are not Australian quizzes, so check if your university offers the course that sparks your interest!
Open Colleges Career Quiz: Personality Test
Goshen College Quiz: What Should I Major In?
Remember, you're still young, and you never know what's around the corner! The world is changing all the time. And while you want to choose a job you enjoy, you may find that five years from now you're doing something you never would have expected. That's all part of life, and development, and growing up. These subject areas listed above are safe, stable and will give you skills you can apply to anything in life, even if you decide it's not what you want to study full-time. By the time you graduate, you'll have one killer, well-rounded, jack-of-all-trades education.