Are you hoping to upskill yourself? Whether it's administration classes online or digital marketing, utilise these online courses to upskill.
Whether it's the mid-semester break or Christmas holiday that goes for a couple months, it's easy to lose touch with what you have learnt. Or perhaps there was something you were really struggling with in one of your classes such as how to use software like Excel or Photoshop. If you want to use your break wisely, we recommend trying to up skill yourself, not only for university, but for your future career in the workforce.
Is there something you've noticed you need to improve on? Is there a gap in your knowledge that everyone else seems to know? Need some extra qualifications to get that internship you've been dreaming of? Select an online course to upskill and study up without the pressure of university! Now you can learn in your own time in a way that can be enjoyable. There's heaps of cheap training courses and even free courses online with certificates, it's basically free university! Here's some of the best online courses in Australia!
Upskill Site #1 Udemy
Udemy is a website of over 130,000 online courses which have been created by users. There's topics on everything from IT to fashion to software to marketing. Whilst you are required to pay for some courses, there are plenty of free courses that come available if you search 'free courses' in the search bar. You could learn how to properly set goals from a life coach, how to create pivot tables in Excel, how to start a career as a freelancer or how to create profitable Google Adwords for small businesses. There are courses in over 60 languages and plenty of sales happening frequently on those you need to pay for. With many courses lower than $15, you get more than your money's worth and besides, you really can't put a price on knowledge.
Anyone can create a course, including you! Whilst it's a legitimate site where you can learn new skills, it's important to remember that the quality of content and lessons will vary. Make sure to check how many stars a course has, the amount of reviews and to also read what the reviews say. It's better to select a course that has a thousand reviews that culminates in a 4 or more out of 5 rating than waste your time on a course that only has a couple reviews and is 2 out of 5.
Whilst the courses may not be accredited by universities and can't be put on your CV qualifications, you can still add them to the skills section of your resume and in your cover letter. Any form of upskilling is a bonus, and Udemy even has courses made by renowned experts. Improving your skill set can offer more opportunities as well as enlighten you to what you enjoy. You could even freelance whilst studying your degree.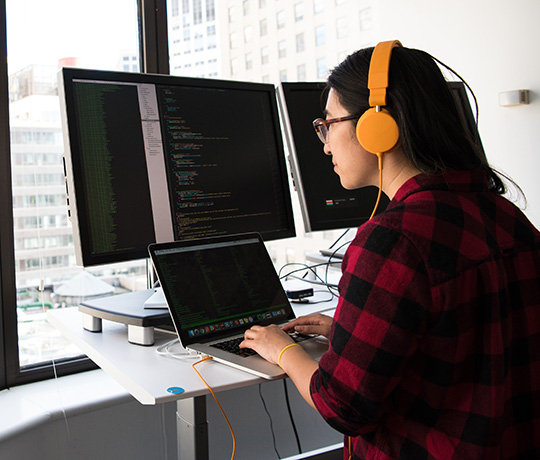 Upskill Site #2 General Assembly
General Assembly has courses that focus on data, coding, marketing, business and design which can be done online or in-person – there's a campus in Melbourne and Sydney. There's flexible part-time classes or full-time immersive learning. If you want the free options, check the events and short-term courses such as daily classes. You'll find free options in coding, introductions to digital marketing and UX design. As well as free talks with the people in the industry amongst many others!
The organisation focuses on the most in-demand skills which exist across utilising technology to the best advantage. These days, you need to know a bit of everything. Knowing a couple things about web development can get you much further than someone who doesn't. What companies want right now is innovative thinkers and problem solvers. So the content of these courses is constantly being changed and adapted to suit the market and new technology!
The completed courses can be used on your resume and recognised as a qualification. Combined with your degree, this will show employers that you go above and beyond.
Upskill Site #3 Google Analytics Academy
If you're hoping to break into marketing, advertising and technology or you want to broaden your horizons, then Google Analytics is a valuable skill to learn. It is basically a free online school that has courses based in beginner, intermediate and advanced. The class hours are flexible with expert instructors and it provides practical training.
Google analytics is used to essentially track performance, whether that be the promotion of a product or how users found the website. The data gained can be turned into insight on what needs to change and be improved within a company. You'd be silly not to give this a go!
After the competition of your courses you can sit the Google Analytics Individual Qualification Exam which is also free. You'll receive an accredited certificate when you pass that'll really spice up your resume qualifications and LinkedIn profile!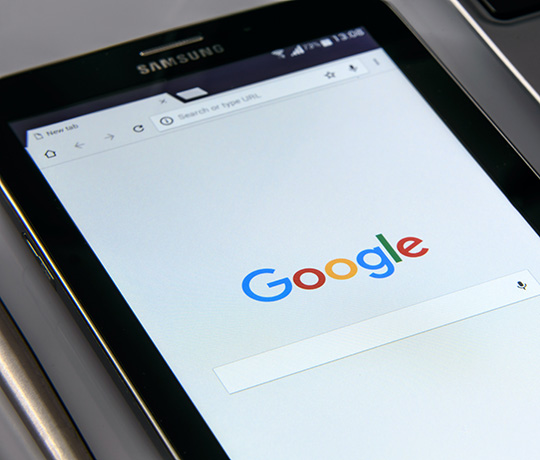 Upskill Site #4 Codecademy
In this digital age, coding has become one of the most in-demand skills that employers look for. You need coding for literally everything as all the software of applications are written in code. Codeacademy is the perfect place for beginners, it's free to sign up and take introductory courses and tests. There's classes in Javascript, CSS, Python and 9 other coding languages.
You'll become a whizz at web development, programming and computer science and/or data science. There's no class schedule and you can start the course whenever you want at any time of the year. You can also upgrade to a premium membership which will expose you to exclusive advanced lessons and live support.
Upskill Site #5 LinkedIn Learning
Before we jump into this one, we just want to say that if you're reading this blog you should already have a LinkedIn account by now. It is the best professional networking site out there and you should be constantly updating your resume and skills whenever something new is learnt or achieved. You can make new connections, find out about jobs, keep up to date with what's going on in your industry. Employers could even find you and hire you straight up if they like what they see!
LinkedIn Learning is in collaboration with Lynda, an educational platform that is widely used by universities. After selecting your interests, it'll provide you with a list of courses specifically tailored. There are courses like tips on how to write a resume, foundations courses in social media marketing and whatever is trending in popularity right now. You can learn by subject, software or learning paths (this is particularly useful if you want to switch degrees). The first month is free but after that, you'll need to pay $29.99 per month.


If you're hoping to switch things up a bit and learn a new skill outside of your course, then upskilling with these websites is the way to go! Let us know your experience.