From a portable projector to a wireless charging dock to the best wireless headphones, here are the student technology must haves for 2021 that'll make studying a whole lot easier.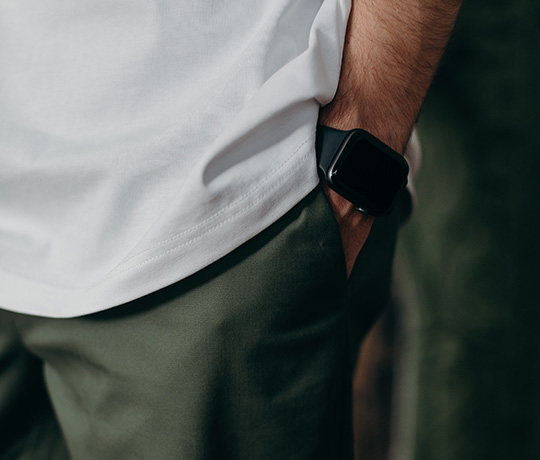 With 2021 kicking off, it's time to start preparing for the first university semester of the year! For some this means, enjoying every last second of your summer holidays on an all important roadtrip, finding and moving into your student accommodation, or searching through stores for a deal on your new stationery.
For others, the more tech-savvy students, now is the time to purchase the latest gadget to make this university year a little easier. Technology's continuous advancements makes being a uni student all the more stress-free, as tech-companies create gadgets built for convenience, whether in the library, your student dorm room or your favourite cafe.
Here are some of our favourite student technology must haves for 2021.
Tech Checklist #1 Kindle Paperwhite
This gadget is a student's saving grace when it comes to a heavily loaded backpack. A Kindle allows you to move seamlessly from class to class without hauling a stack of books around with you.
It's also extremely handy when you have forgotten to complete the set readings and need to quickly get it done on your commute to your uni campus.
This e-reader is super sleek and light, so you will be swiping through those digital pages in no time.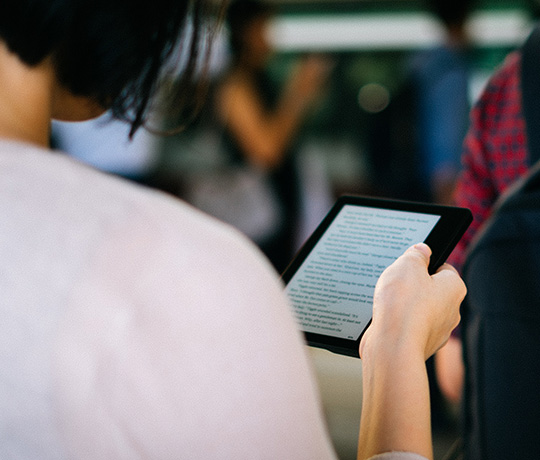 Tech Checklist #2 Portable Phone Charger
If you have moved to a new city for your studies, you will probably leave your room early in the morning and not return home until rather late in the night. This is where a portable phone charger comes to the rescue.
You can enjoy a day of fun, culture and move seamlessly into a night on the town, without having to worry about your phone's battery life.
A portable phone charger allows you to go from your morning class through to pub trivia and late-night dumplings, with the ability to capture photos of special moments, post on social media, and use Google Maps to find your way around.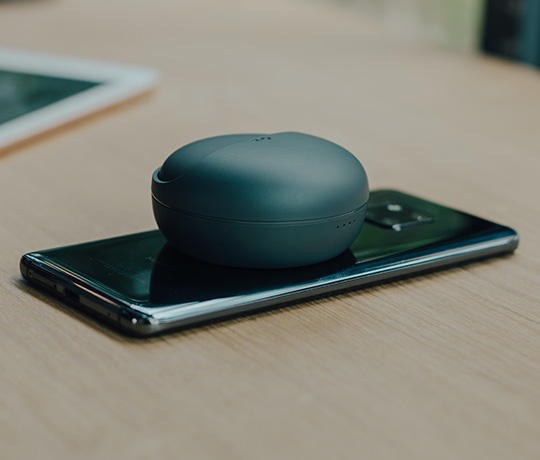 Tech Checklist #3 Tiles
What are Tiles? These Bluetooth enabled devices are the gadgets that we have been waiting for. Being a student can involve new commitments, obligations and busy schedules. A scattered student brain can tend to lead to various belongings being lost or misplaced.
A Tile can be attached to your belongings, such as your apartment keys or bag, and when those pesky keys go missing, the Tile app allows you to locate them through GPS tracking!
Bonus, it even works vice versa: You can use your tile to call your phone if you misplace it! Genius.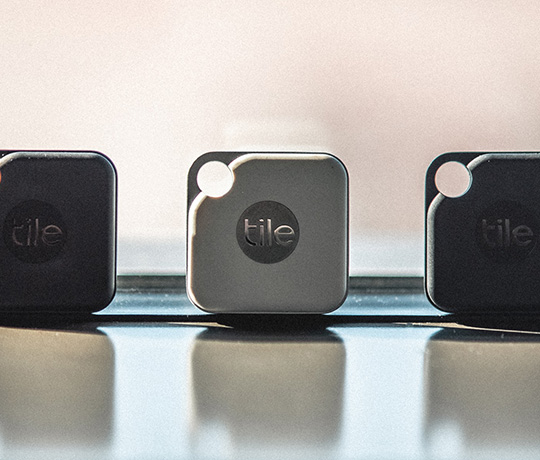 Tech Checklist #4 A Fitness Tracker
As a uni student, it's easy to get caught up in the food, culture and nightlife of the city that you're studying in. This can lead to a lack of an exercise regime. Enter the fitness tracker!
You can implement and maintain some healthy habits, by monitoring your activity levels, your step count, your sleeping patterns, and connect your phone to receive messages via Bluetooth.
There are ample fitness trackers on the market, so you have plenty to choose from ranging in price and product features.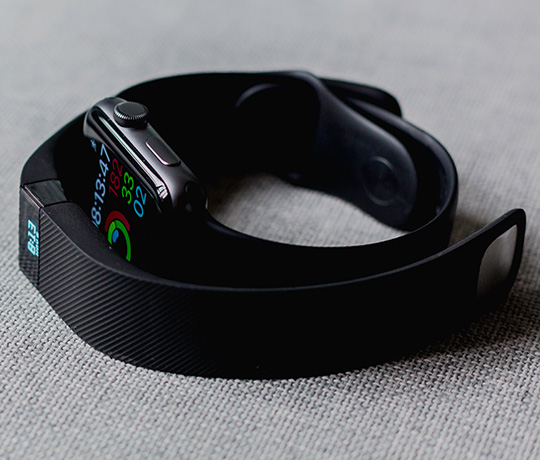 Tech Checklist #5 Wireless Headphones
Depending on your living situations, you may have some new roommates or be located in an area that is surrounded by heavy foot traffic. Wireless headphones are the perfect gadget for you, to ensure that you can write that essay in peace to your favourite playlist or podcast.
The noise cancellation that wireless headphones can provide will allow you to study without any interruptions. They would also be great for when you are working out or even taking some time to meditate.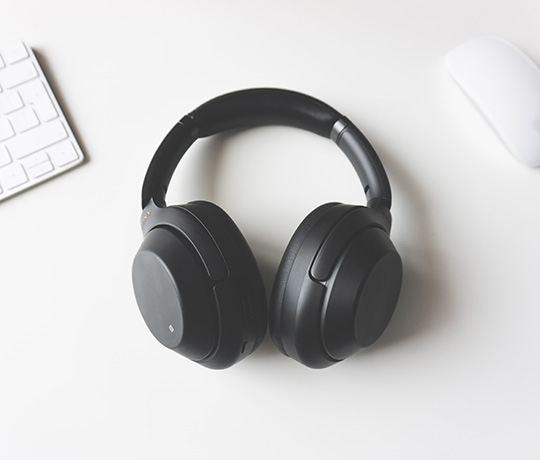 Tech Checklist #6 Charging Dock
When you move into a new place, all of your belongings can take up more space than you expect, which is why wires and cables can become a bother. A charging dock is just the solution.
Depending on the model, a charging dock can charge multiple devices at the one time, eliminating the need for several chargers, and the inevitable tangling of wires.
Best of all, the charging dock will provide ease when trying to charge your phone before drifting off to sleep. Just place it on the dock and let the gadget do the rest.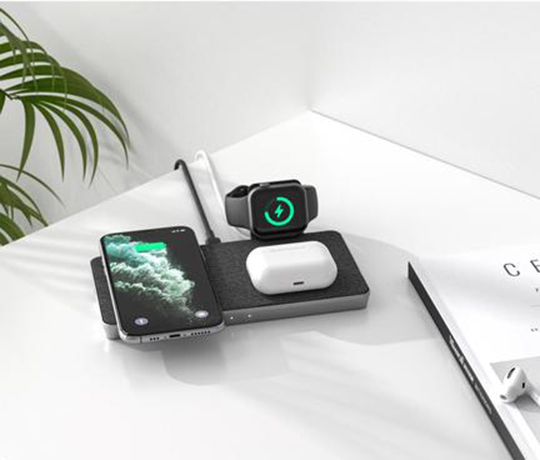 Tech Checklist #7 Portable Projector
Student budgets can be a hard adjustment. Movie ticket prices can make a large dent in your wallet. This is why a portable projector is a great gadget that can be enjoyed by many.
Instead of forking out your savings to see movies with your friends, you can invite them over and host a movie night in the comfort of your own home.
A portable projector could also make studying a little more bearable, by allowing you to view lecture material on a larger screen, in comparison to a small smart device.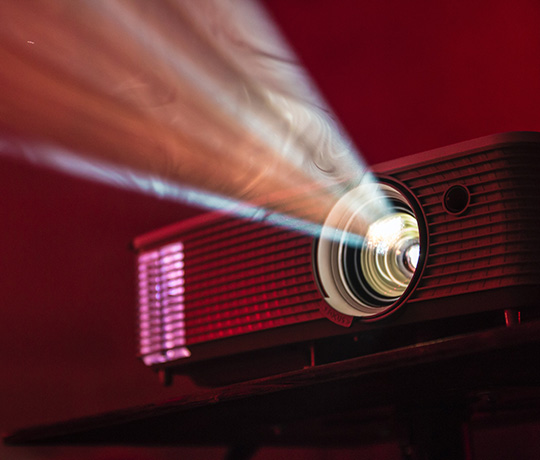 Tech Checklist #8 LapGear's Lap Desk
A year of studying can take its toll on a student's body. Spending all of those hours hunched over a laptop can lead to extra strain on your already fatigued body. A lap desk can take this pain away.
You can create a whole new workspace away from your desk when you need a change of environment and also a change in lumbar comfort. LapGear's Lap Desk is a great tool for studying or working from home, as it has space for a laptop, mouse and smartphone.
It is also perfect for when you have limited room in your dorm and need to get creative with space utilisation.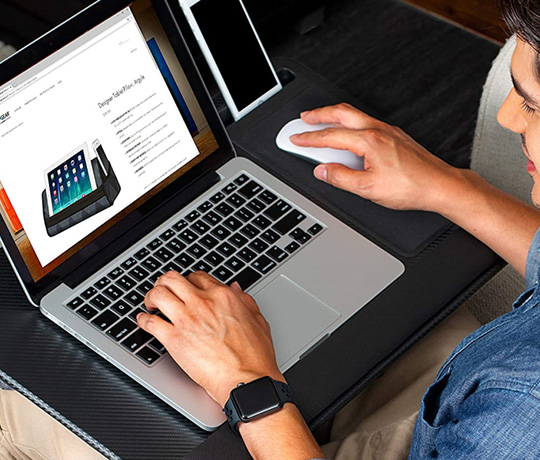 Whether you are the over prepared type, or the last minute panic type, a gadget or two will have you prepped and ready to go! With these student technology must haves for 2021 at your disposal, your year at university will be an absolute breeze.