Welcome to uncommon living
Adelaide
The Switch Adelaide Central
203 North Terrace, SA 5000

Welcome to Adelaide's brand new co-living accommodation,
or 'home' as we like to call it. Right in the hub of Adelaide's beautiful city centre.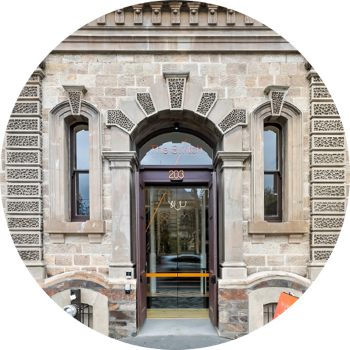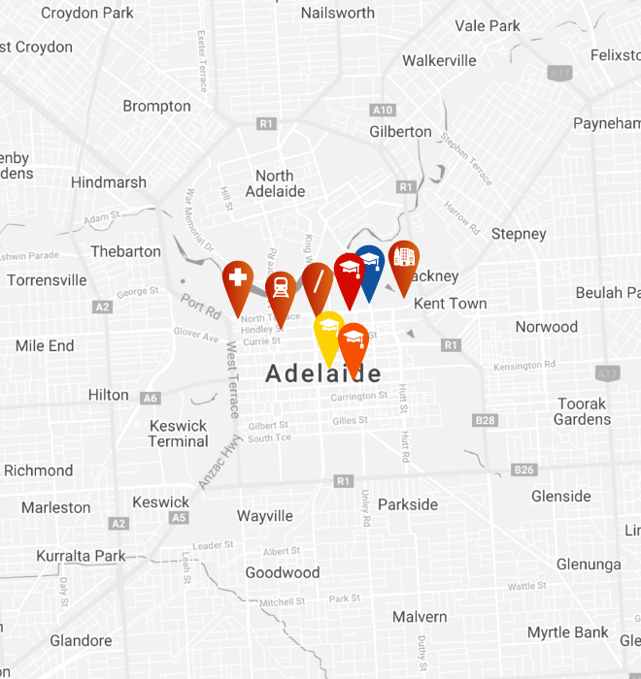 Adelaide
Navigating your new home
The Switch is located in the heart of Adelaide just moments away from wherever you need to be.
The Switch Adelaide Central
Located in Adelaide's social hub next to Rundle Mall and beautiful parklands, not to mention public transport right outside your door.
Lot Fourteen
A short 9 minute walk to Adelaide's new global innovation neighbourhood of entrepreneurship, research collaboration and cultural activity.
Biotech & Medical Precinct
Located just a 15 minute walk away is Adelaide's hub for world-class health and medical research and the Royal Adelaide Hospital.
Adelaide Railway Station
Just seconds from The Switch to the platform that will take you on your next adventure.
The University of Adelaide
A commute to university that's less than a 5 minute walk? This is a new class of accommodation.
University of South Australia
7 minute walk from your room at The Switch.
Flinders University
Its city campus located only 800m from The Switch. There's also a direct train line from Adelaide Railway Station to Flinders' main campus which only takes about 30 minutes.
Torrens University
Its city campus located only 1km from The Switch to the south.