Wait what, some Youtube gamers have made millions of dollars from sharing videos of them playing video games? Welcome to the lucrative world of Youtube Gaming.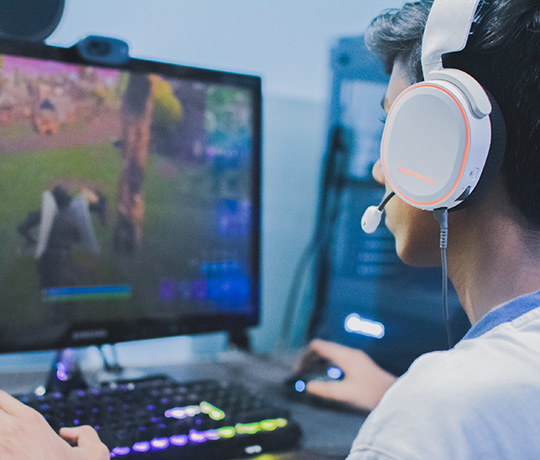 Gaming has been a part of Youtube since the dawn of time, it is an entire subculture with a loyal mass following. They're not known as just gamers, they're considered creators – it's a thriving lucrative business. In just 2019 alone, over 30 million channels uploaded gaming content and more than 200 million people watched gaming videos every single day! YouTubers can even livestream their gaming content where people can use the Superchat feature and pay for their favourite Emojis and stickers which range from $US1 to $US50. Last year some YouTubers earned up to $US400 a minute with this feature!
One of the most brilliant aspects about YouTube gaming is that it creates a global community, connecting people from the other side of the world through a shared interest that has been incorrectly generalised as purely isolating. Whilst it can bring on anti-social tendencies amongst some people and it's important to practice healthy habits in gaming, it does provide people with the opportunity to connect. You can form friendships online through playing together, sharing opinions on forums and comments as well as provide advice on how to level up. From reviews on new and upcoming games to playing old classics to letting people in on their gaming secrets and techniques, each YouTuber has their own style and personality that at times can even outshine the gameplay itself.
Here's our list of some of the biggest YouTube Gamers in the world right now!
#1 PewDiePie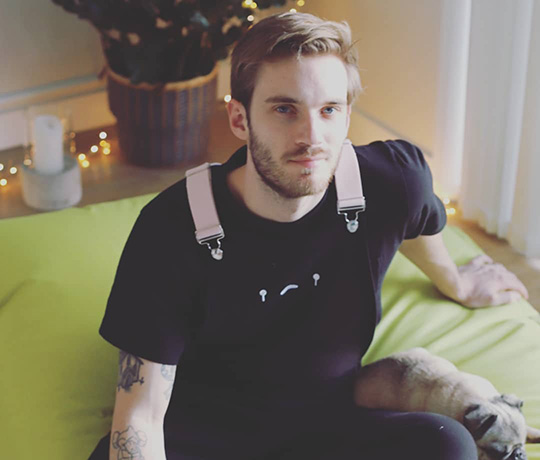 You can't make a list of the most popular YouTube gamers without including PewDiePie. The Swedish YouTuber's real name is Felix Arvid Ulf Kjellberg, and he is one of the biggest channels on the platform across all genres with 104 million subscribers. In fact, he's the second most subscribed channel on Youtube and has a net worth of $US 40 million dollars. He's been making gaming videos for 10 years now, with each video reaching at least 5 million views. He's renowned for his Let's Play Videos on games such as Minecraft and for also shining a light on Indie games which often receive a boost in sales after he releases a video.
#2 Markiplier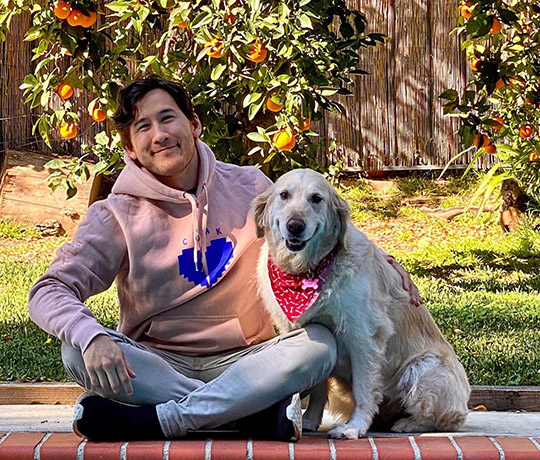 Markiplier (Mark Fischbach) is an American gaming Youtuber who makes Let's Play videos on mostly survivor horror games, comedy sketches and animated parodies. He has over 12 billion views on his Youtube channel and more than 25 million subscribers with most of his videos reaching more than 2 million views. His net worth is about $US24 million dollars and he has become a leading entertainer in the gaming Youtube World. He is known for his regular charity livestreams, where he collaborates with charities such as Best Friends Animal Society and Depression and Bipolar Support Alliance. As a whole, he's revealed he and his subscribers have raised over $US3 million.
#3 iHasCupquake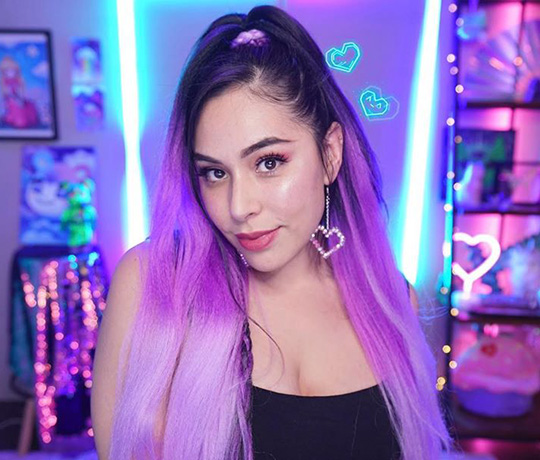 We need to make something very clear, the gaming world isn't just for men. There's plenty of women in the industry such as iHasCupquake (Tiffany Garcia). She has more than 6.5million subscribers and net worth of $US8 million. She regularly shares videos on game commentating, fashion and animals but is most well-known for her gameplay on Minecraft, Sims and Animal Crossing. And she has a huge passion for 'geek culture' where she has made content series such as 'DIY Geeky Goodies' and 'Quake n Bake'. She's turned her Youtube into a brand and company. Even having her own website where she sells everything from bags to clothes to stationary.
#4 LazarBeam
Throwing in an Australian representative into this list, there's Lannan Eacott who has a gaming YouTube channel called LazarBeam with more than 13.5 million subscribers and 4.8 billion total views on his channel. He dropped out of high school at 15 and worked as a construction worker, originally sharing Youtube videos of demolition in slow motion. He has now turned his Youtube channel into a million-dollar business, uploading gaming videos daily. His net worth is $US14 million and he is known for his Let's Play videos on games such as Fortnite, Grand Theft Auto 5, Sims & Mario Kart.
#5 VanossGaming
Evan Fong a.k.a. VanossGaming is a Canadian Youtuber that has more than 25 million subscribers, a total viewing on his channel exceeding 12.3 billion and has a net worth of $US30 million. He is renowned for his comedic approach to gaming. Particularly with his current series 'Funny Moments' where he includes the commentary of him and his friends with montage-style snapshots of different games. Some of the games include Grand Theft Auto, Call of Duty and even Uno. He is also a music producer under the name Rynx and has worked as the creative director for the game Dead Realm.
If you love these YouTube gamers, why not check out the best E-Sport Gamers on the internet?
Check out these games to play on your Google home here.