Explore what Fremantle, or 'Freo' as the locals call it, has to offer. From Brewery's, shops and beaches, it's not wonder Fremantle is one of Perth's favourite suburbs.
Fremantle is a lively and vibrant place littered with some incredible sights, activities and people. The city itself has a rich history and culture dating back to the 1800s, but nowadays it can be described as a busy and energetic suburb with something for everyone. If you've been thinking about visiting Fremantle, don't waste any time in jumping on that train, renting that car or if you're brave enough, cycling down to see the sights. If you're based in Perth, it's not far at all and worth the visit.
Living In Perth
Western Australia is a wonderful place. If you're thinking that you are due for a bit of a change, but aren't sure where you want to move to, consider WA! Perth is a great city, with the coastline similar to that of Sydney and the coffee and bar culture similar to that of Melbourne. Perth is known for its busy but laid back lifestyle, cheaper housing options and glorious weather, which appeals to young people especially. That is why so many young people are choosing to study or work in Perth. Corporate life coincides with the coastal and vibrant culture which is an ideal mix.
Fremantle
Fremantle, or Freo as the locals like to call it, is about a half an hour drive from Perth CBD. Fremantle is a great suburb full of trendy cafes, lively bars, fabulous eateries and is also rich in history. The suburb is well known for its maritime history and is also home to Australia's largest convict-built prison.
Fremantle also has a strong music and arts culture, with lots of annual festivals encouraging local and international artists to visit. The Freo Markets are also a popular attraction with lots of products and delicious food on offer.
If you're wondering how you can get to Fremantle from Perth, it's super simple. If you have a car you can drive. If not, there is a direct train line from Perth Station (just moments from The Switch) which will only take about half an hour!
So when you happen to find yourself in Freo, check out some of these places and activities whilst you're there.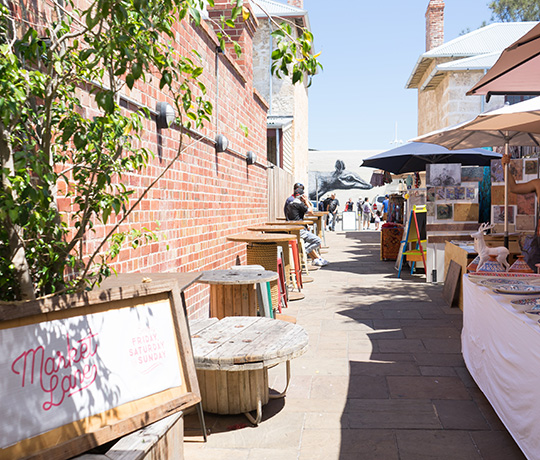 #1 The Fremantle Markets
Who doesn't love markets? The Fremantle Markets are especially unique due to its long history and international recognition. The Markets were established in 1897, with the original Market Hall Building remaining intact to this day.
The Hall hosts over 150 stalls that are all different and eclectic. You'll find jewellery, homewares, fashion, vintage cameras and of course, food! Both The Yard and The Hall are open Friday, Saturday and Sunday all day. It is definitely a must when you visit.
#2 The Freo.Social
The Freo.Social is a great live music spot that locals absolutely love. There is a brewery on site plus food trucks which make the place even more fun. Definitely put on the bucket list for a balmy afternoon in the sunshine to listen to some local musicians.
#3 Western Australia Botanical Gardens
About a 25 minute drive from Fremantle, the Western Australia Botanical Gardens are lovely to visit and explore the natural landscape. Spend an afternoon looking around at the beautiful garden displays and even enjoy a cute picnic.
#4 Monument Hill
Enjoy a world famous Western Australian sunset and the amazing views from Monument Hill. It's a favourite spot for locals to walk around to and to just stop and take in the scenery.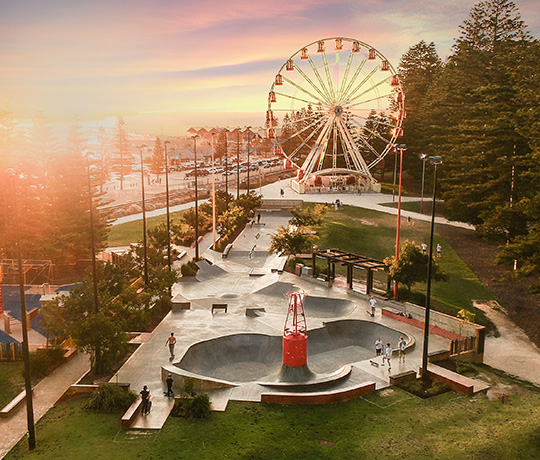 #5 South Terrace
Freo is pretty well-known for its trendy cafe scene. There are so many hidden gems and hole-in-the-wall type cafes, as well as larger ones that are just as popular, and for good reason.
We'd recommend you visit South Terrace, also referred to as the 'cappuccino strip', for all your coffee needs. There's a bunch of funky little cafes and it's worth checking them all out so you can find your very own favourite cafe.
#6 Sunshine Harvester Works
You must visit The Sunshine Harvester Works if you love food – and who doesn't love food? It's got a wide range of food trucks and some breweries which showcase a whole range of delicious eateries and drinks. It will no doubt make for a great day out with mates!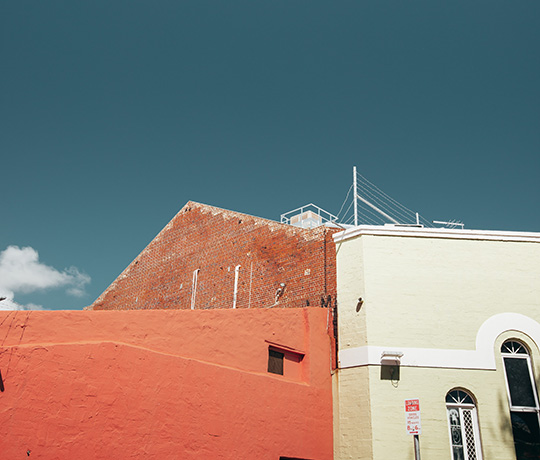 #7 Pubs and Bars
Amongst everything else, Fremantle has a pretty cool nightlife scene. In and around Freo there are plenty of bars, clubs and pubs that help to create a great atmosphere. If you're near the water, Bathers Beach House is a fantastic spot for some food and drink, not to mention you'll be practically sitting right on the beach!
If you're in Freo, you can't not visit The Little Creatures Brewery. Not only is the beer great, but the vibe too – especially for a Sunday session! The brewery in itself is great to see, with good food on offer and also a spectacular view of the Harbour and the ocean.
If you're into live music then Mojo's Bar is another fun option. This bar is well-known for its local and international live performances, musical and comedy! It's a really cool vibe and you'll definitely have a ball.
It's definitely worth trying out local bars and pubs around wherever you're staying. The cool thing about Freo is the amount of bars and pubs that have popped up all around the suburb in recent years. They're all scattered in and around the place, all with different vibes. Do a little bar hop to find your favourite!
#8 Fremantle Prison Tour
Fremantle Gaol has a fascinating and kind of creepy history. If you are into history, or true crime, it's worth paying a visit. Even if you're not, it's a really cool place to see and learn about.

No doubt we've convinced you that Freo is a must-visit place. There is so much to see and do and if you're staying or live in the CBD, definitely consider going for a day or even a weekend stay-cation. Explore what the place has to offer, there is something for everyone so you won't be disappointed.