From ferries to trains to buses, here's your go-to guide on how to hack Sydney's public transport, how it all works and where to get an Opal card from.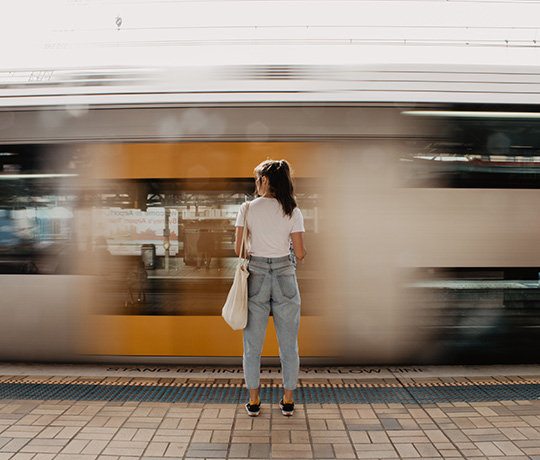 When it comes to living in the city of Sydney, there's no better way to travel from A to B than by public transport. With wild peak hour traffic, confusing one-way streets and free parking being a rarity, public transport is truly the most convenient form of travel for a student. When it comes to hopping on, like most cities, nowhere accepts cash and purchasing one-off tickets is slowly becoming extinct. You pay for your trips by tapping either your debit card or your Opal Card, which is New South Wales' universal (within the state of course) prepaid card for ferries, buses, trains and light rails. Make sure you always remember to not only tap on but to also tap off so that you are charged correctly.
Getting an Opal Card
It's free to get an Opal Card, and you can get one and load money on it either at station booths, local convenience stores which often have the Opal logo outside and Woolworths supermarkets. You can even connect it with your debit card via the app which allows for automatic top-ups when you hit below a certain amount. Alternatively, you can use your regular Visa or Mastercard debit or credit card. If you are a domestic student you can apply for a concession Opal Card which permits you with discounted travel. You have to apply online via the Opal website and provide the correct documentation in order to get one. Just make sure you always have your University identification card with you otherwise you will be fined if you have train guards trawling through your carriage!
Unfortunately for international students you aren't eligible for a concession Opal Card unless you are on a full Austrian Government funded scholarship, but you can still enjoy some benefits. For example, if you make 8 trips in one week the rest of your trips will be discounted by 50%. And weekends are capped at $8.05.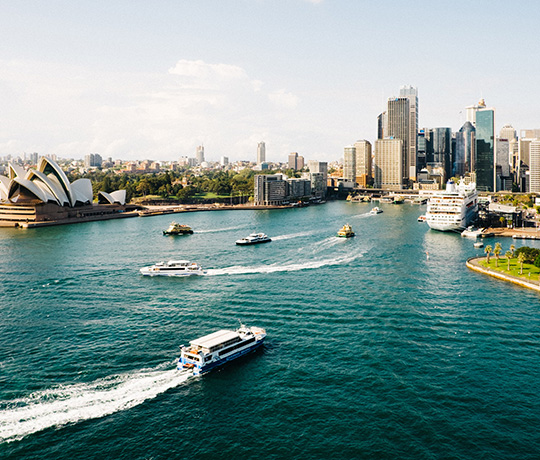 Trip Planner Apps
When it comes to planning your trips, we highly recommend downloading either the Opal, Tripview or NextThere apps which are available for free on both iPhones and Androids. These apps make it so much easier for you to plan your trips especially if it's across various modes of transport. Their timetables are always up-to-date and will provide you with real-time delay information or track work and service interruption.
If you make regular trips to a certain location Tripview won't allow you to save them which means when you exit the app your specific trip details will disappear, and NextThere only allows you to save three before requesting a subscription. However if this bothers you, you can either screenshot the trip details or pay for the full edition of the app.
Trains
Sydney's train services are extensive. There are lines connecting you to areas like the Royal National Park, Central Coast, Sydney's East and Sydney's West. Not to mention outside of Sydney to the Blue Mountains, Newcastle and Wollongong. Most services start at 4am and run until midnight, with central Sydney trains running at the most frequent. Some notable stations that lead to main attractions are Central Station which is near Surry Hills, Chinatown and Paddy's Market, Circular Quay which is close to The Rocks, Opera House and Harbour Bridge as well as Bondi where you'll find beaches and coastal walks. Night ride buses replace trains in the early hours of midnight to 4am. A lifesaver on weekends if you'd rather a cheaper option than an Uber or Taxi.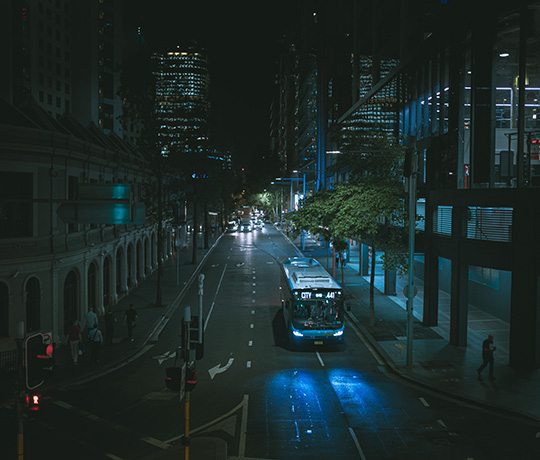 Buses
Buses run at almost 24 hours a day, making it one of the most convenient and cheap ways to travel within Sydney. They're particularly useful in areas that aren't accessible by rail or water such as the Northern Beaches. For example, catching the B Line from Wynyard Station will take you all the way to Mona Vale and stops in-between. Or the 380 will take you from Watsons Bay to Bondi making pit stops at Vaucluse and North Bondi too. Even travelling within the city it is sometimes easier to get a bus as opposed to catching a train and walking. It's important to note that most buses are Opal Card only. So make sure you have your card and that it is topped up! Or ensure you have a debit card as backup.
Ferry
Sydney Public Ferries provide a quick and scenic route across the harbour from Circular Quay to 8 areas. These include Manly, Taronga Zoo, Watsons Bay, Rose Bay and even as far as Parramatta. Private ferry services such as the Manly Fast Ferry offer a faster trip but at a higher cost whereas Captain Cook Cruises and Sydney Harbour Eco Hopper both provide a hop on and hop off service at several stops throughout the harbour. The main services accept both Opal and debit card payments, offering a leisurely experience where you can spot the Opera House, Cockatoo Island and harbour side beaches.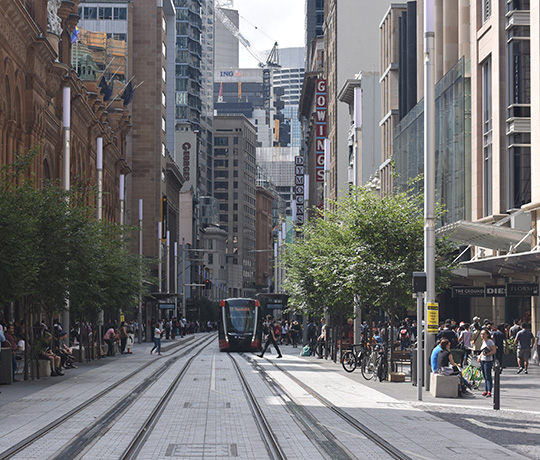 Light Rail
The newest edition to Sydney public transport is the light rail, where there are three lines. The first is the L1 which operates between Central Station and Dulwich Hill in Sydney's West. You can hop off at signature destinations like The Star Casino, Capitol Square and Sydney's Fish Market. The L2 connects Circular Quay to Randwick and the L3 runs from Circular Quay to Kingsford, with both lines traveling via George Street, Central Station, Devonshire Street in Surry Hills all the way up to Moore Park. It's important to remember that the frequency of these services will vary due to pedestrians, traffic conditions and the total amount of customers on board.


Happy travelling! And remember, public transport systems vary in Australia so if you're in Melbourne, Adelaide or Perth, check out our guides for hacking the various transport systems.