Everything international students need to know about part time working on a student visa while at university in Australia.
Studying in Australia is a once-in-a-life-time kind of experience – from the gorgeous weather, world-class education, melting pot of culture, incredible standard of living, and, of course, all the crazy Aussies, university life Down Under is guaranteed to be rewarding beyond your wildest dreams.
The only trouble? Working out how to pay for it.
We get it.
Basic living costs can be daunting for any student, let alone one living abroad. While a lot of expenses in Australia are significantly lesser than that of our Western counterparts like the US and UK, staying on top of accommodation, meals, tuition, transport and such can be made a lot easier with the help of having a part time job. Luckily, universities know this, which is why it's actually pretty easy to get work as an international student – just about anyone with a student visa can automatically work in Australia.
In this article, we're going to break down some info, tips and tricks about working part time as an international student in Australia. Strap in!
Cost of Living in Australia
While you may not need to sell an arm or a leg to make a comfortable living here, it's good to keep in mind what you'll need to be able to afford while studying in Australia. Here's a handy chart with some cost estimates from our friends at e2studysolution. Note that these are national averages and will vary depending on the city in which you live. It also doesn't include education expenses, as every university sets its own tuition fee.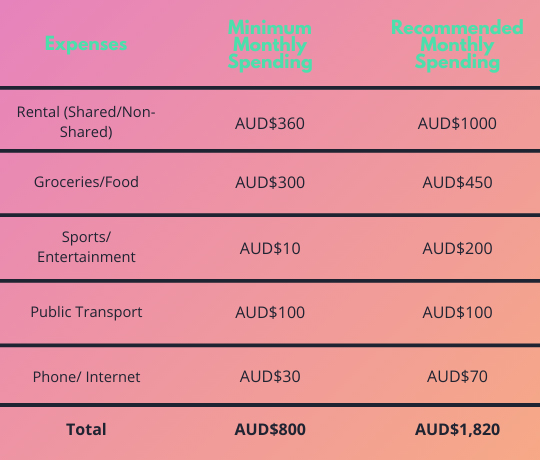 That being said, everyone is different, and if you have a little extra in your pocket and can afford to splurge, then that's great, just like if you're a little strapped for cash, you may need to make considerations about how you're going to make it work. Making $2000/month excluding tuition sounds a little scary in principle… but you might be surprised at how easy it can be!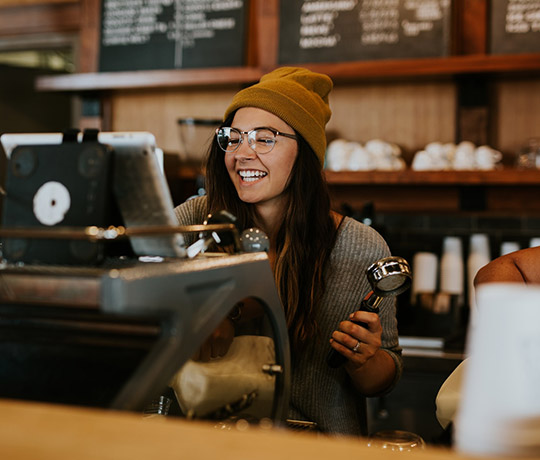 Working Restrictions on an Australian Student Visa
Once you're accepted to the Australian university of your choice, you'll be applying for a student visa, which serves as proof you're living in Australia for study purposes. Lucky for you, once your student visa is approved, you'll be enabled to work up to 40 hours per fortnight (every 14 days) during the semester, and unlimited hours during university break. If you're a post-grad student, your student visa will let you work as many hours as you want all year through! The deal gets even better – if you have any dependent family members on your student visa, they're also eligible to work.  
Your visa requires that you are a full-time student and complete your studies within the time period specified, but working part time is totally manageable even with a full-time course load.
After you receive word that you've been accepted to your chosen institution, we advise that you apply for your student visa as quickly as you can. Paperwork and processing can take a long time so you want to get everything sorted asap!
To learn more about student visas in Australia, check out the Australian Department of Home Affairs.
Tax File Number (TFN)
Once you have your visa all sorted, you'll have to apply for a tax file number (TFN). It's a unique number that will identify you within the workforce and stays the same, even if you switch jobs, location or residency. It helps you earn cash and be sorted into the right tax bracket, and every workplace will require you to have one. It's pretty easy to obtain, and only takes a couple of minutes to fill out if you have all your personal details on hand. To learn more about getting your own TFN, check out the official website.
Superannuation
Even if you're only living in Australia temporarily, any place you work for is legally required to make superannuation contributions if you're eligible for them. Superannuation is basically a small accumulation of funds set aside in an account that sits there waiting for you when you retire. If you're not planning to stay in Australia after graduation though, you may be able to get back that little bit of cash that's been set aside. Find out more on the Australian Taxation Office website.
Australia is in general also a great place to work because of the amazing laws in place for workers and their rights. Everyone is entitled to a pretty hefty minimum wage depending on their chosen field, and you're protected by special government laws. To learn more about your rights as a worker, head to www.fairwork.gov.au.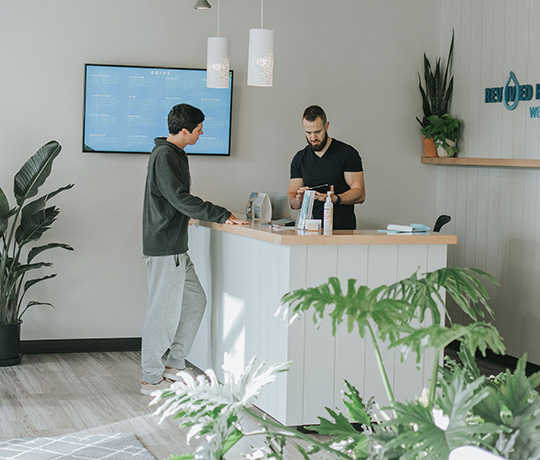 …. And Now Onto The Juicy Stuff: Which Job Is Right For You?
In a perfect world, it would be great to find part time work in a field that's relevant to your studies – and hey, if you can find that kind of gig, then that takes real talent and hustle. Talking to your career counselor and your university or scoping around LinkedIn could definitely get you some real-world, practical experience you can implement in your degree. Unfortunately, it's not always possible, considering how competitive the workforce is these days and some of the qualifications you may need to have before going into your field of choice – it may be hard to find a job in medicine, for example, if you're still an undergrad student. But, fear not! There are a whole bunch of jobs you can work part time that can add so much to your Australian experience, besides just adding to your bank account. Here's a breakdown of some popular industries occupied by students, both international and domestic.
Retail – including supermarkets, department stores, boutiques
Hospitality – cafes, bars, restaurants, delivery
Farming and fruit-picking – seasonal work
Services – childcare, aged care and cleaning
Administration and clerical work
Tutoring
Working for your University as a rep or in admin
The great thing about these fields is that there's high demand for part time workers, they allow you to work irregular or night time shifts, they get you out of your university bubble and out into society, and allow you an opportunity to practise your English, if you wish. Plus, there's a whole lot of new people and friends you get the chance to meet! Some of my own international friends worked as office assistants, high school tutors, aged care workers, babysitters, waiters, bartenders, delivery drivers, kitchen hands, the list is endless – and they usually made a lot of friends through those jobs besides just extra cash.
Think about your skills, your interests, what you're good at and bad at. Love to interact with people? Maybe you'd be a great waiter. Love fashion? Then retail might be your thing. Are you a little introverted? Think about working in a bookstore, or back of house in the kitchen. Great with kids? Try being a tutor or babysitter!Anyone working in Australia is entitled to a minimum wage, which is the lowest possible amount you can be paid for the job you are doing. Different jobs and industries have different pay rates, some higher and lower than the other depending on factors like demand or experience required for the position. The awesome thing is though that Australia has absolutely amazing pay rates, especially in the industries listed above. The minimum rate for anyone is A$19.49/hour, and chances are you'll probably get paid even more than that! Sometimes tutors can get paid A$35/hour, bartenders can get paid A$22/hour plus tips… Every workplace and industry is different, so you can find out more about the job you're interested in and its pay rates here.
So, To Break It Down… (Time For Some Maths)
If you think back, it's estimated you may need to have A$2000/month for living expenses, and you can only work 40 hours per fortnight – about 80 hours per month – during the semester. It all sounds like a lot, but if you break it down, it makes a lot more sense.
Let's say you get paid A$20/hour, and you work 80 hours per month.
You can break up the 80 hours however you want according to your schedule:
20 hours per week? That's about 3 hours per day.
Want to take the weekend off? Then it's 4 hours on the weekdays.
You can slot those hours in before class, after class, on your days off, on the weekends… it's totally manageable when you break it down! And remember, lots of jobs pay more on weekends, during evenings and on public holidays, so you can work the same hours for a bit of extra cash!
And at the end of the month, you'll have a whole A$1600.
I know, I know – it's recommended you may need A$2000.
Some things to consider:
You may very well get paid more than A$20/hour! My university job paid A$26/hour, and that didn't even include overtime pay (I'd get A$40/hour on Sundays!)
The A$2000 is just a recommendation – if you want to aim for lower, you can still have an enriching, fulfilling university experience in Australia. Just, maybe don't buy the new iPhone as soon as it drops, or Uber to class in the mornings.
If you're wanting to study in Australia, chances are it's something you've been thinking of for a long time, and therefore something you can prepare for. It is recommended then that you save up a little bit of cash before you come so that you have that extra to fall back on!
Student visas allow you to work unlimited hours over holidays… so even if you can't work more than 40 hours per fortnight, during semester, you can really make those big bucks when university isn't in session.
As frustrating as it is, you really do need to keep in mind that 40 hours per fortnight during the semester rule. Working more than that is a violation of the student visa, meaning your visa could get cancelled and your time in Australia cut short. Nobody wants that, so make sure you're cautious of how many hours you're working.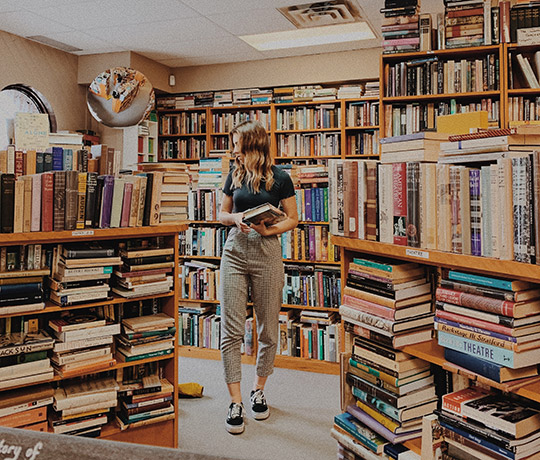 Okay, Cool, But How Do I Get A Job?
First thing's first – you're going to want a resume and cover letter, outlining your skills and why you want to work the job you're applying for.
Sometimes, you'll get lucky and pass by a 'help wanted' sign, and you can just walk in and ask about the job! This can be a matter of luck though, and if you want to take matters into your own hands, the Internet is your friend.
Be sure to check out popular job search engines like Seek.com.au and au.indeed.com. Put in your location and keywords like 'wait staff' 'bartender' 'floor staff' 'receptionist' and get applying! I've also had a lot of luck on Jora Local, which is an app and a website that a lot of employers, particularly ones in hospitality, like to use.
If you're looking for work in more people-oriented services, like tutoring or care, look into industry agencies in your city, or temp agencies like Hays that can help place you.
Be sure to include the 'part time' keyword in your search, or 'casual' – casual work is a style of part time work, but with even more flexible hours and less rigidity in roster.
Don't be afraid to use the resources available to you. Ask the careers counsellor at your university, or the international office – their job is to deal with students, so they hear all about the jobs out there, and may know exactly where to direct you.

That should cover everything! Don't forget – Google is your friend, and your university is always there to help you. Now go out there and make some cash money! You're going to be amazing.