This is your student go-to guide for all things ethical and sustainable Australian fashion brands and labels on a student budget.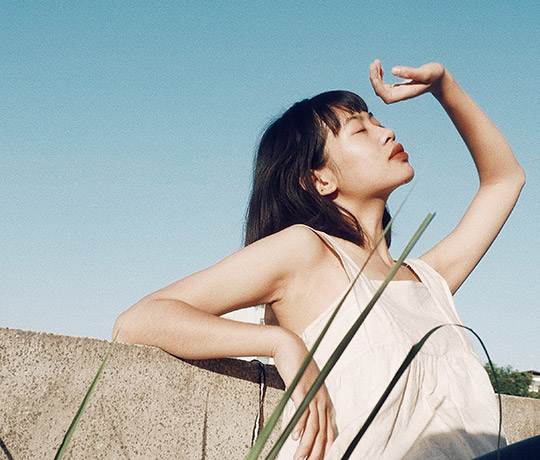 Let's be real, when it comes to caring about our impact on the environment, students like you are certainly at the forefront. The rise of the conscious consumer has meant fast fashion is quickly going out of style as slow fashion in Australia becomes increasingly more popular and widespread. In fact, fashion is one of the leading contributors to pollution with statistics stating that up to 85% of clothing ends up in landfill. That could fill up Sydney Harbour literally every year!
It's important that we make eco-friendly choices, and we understand for students this is becoming an increasing priority. To tackle the big issue of climate change, we all need to do our part in reducing our carbon footprint as best we can. But before we give you some examples, let's break down the difference between ethical and sustainable fashion.
Ethical Fashion
When it comes to ethical fashion, we're talking about the social and environmental responsibility enforced in the supply source of fabric, working conditions of production, fair trade and animal welfare.
One of the main issues with ethical fashion is the exploitation of workers. Thankfully, in Australia, we have an accreditation body known as Ethical Clothing Australia that works with businesses to make sure workers are paid correctly and are working in safe conditions. It also has a brilliant list of ethical fashion brands in Australia that meet those standards!
Sustainable Fashion
Sustainable fashion is all about supporting a movement that aims to produce eco-friendly clothing and create a shift amongst consumers to shop more sustainably. It's becoming increasingly more and more important for brands to be transparent about their supply chain and to take those steps to being 100% sustainable in terms of products and business.
At times this can be hard to navigate and can get a bit confusing. Where do I find sustainable fashion brands in Australia? Is there affordable ethical clothing out there? We've made things a little easier and started you off with some killer Australian ethical and sustainable clothing brands that are making waves in the fashion world.
Camp Cove Swim
Price range: $90 – $220
On the hunt for some ethically made swimwear? Look no further than locally owned Camp Cove Swim. With its unique and funky prints inspired by the Australian landscape and quirky colour combinations, you're sure to make a statement in these. The lining of their swimsuits is made of ECONYL which is a type of nylon recreated from nylon waste found in landfills and old fishing nets. And it's all ethically manufactured in Jervis Bay on the South Coast of New South Wales. They focus mainly on women's swimwear but there are also rash shirts ('rashies') and board shorts ('boardies') available. They're inclusive of sizes ranging from small to large, and offer a range of styles for those who would like to be more conservative on the beach.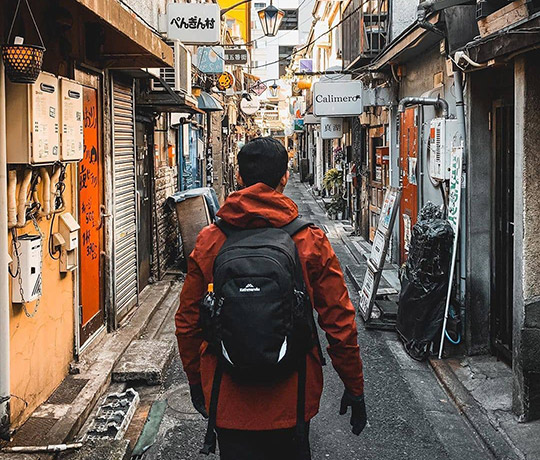 Kathmandu
Price range: $15 – $500+
If there's one thing that every Australian probably owns in their wardrobe, it'd be some type of Kathmandu jacket. The outdoor and camping clothes and equipment is available both online and in-store, selling everything from t-shirts to underwear, backpacks to camping gear and everything in between. If you want ethically made clothing that's good quality, Kathmandu is where it's at. They are aiming to reduce their carbon footprint to zero by 2025 which is fantastic considering statistics reveal that an estimated 4.5 billion people will be affected by water-scarcity by this time. For just one cotton t-shirt an average of 2,700 litres of water is used if it's not produced sustainably so to help combat this issue, Kathmandu has adopted water-saving methods such as solution-dyeing and sustainable cotton. Plus, as a student you can sign up for free to be a summit club member which gives you access to a year round discount of 20% off on full-priced items, member-only promotions and you receive points with every purchase!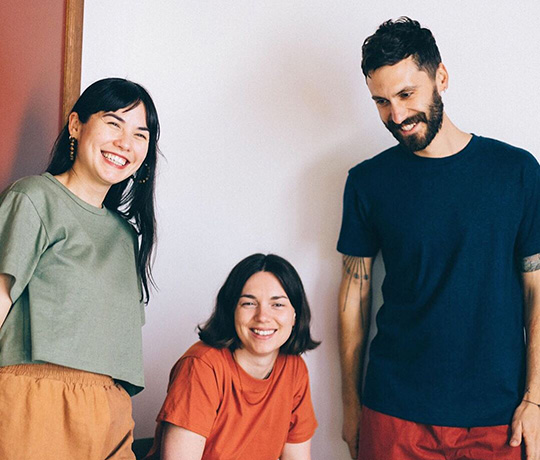 Vege Threads
Price range: $30 – $400+
Organic fashions brands are rising in popularity, and ethically produced clothing brand Vege Threads certainly falls into that category. Offering a collection of basics and everyday wear for both men and women, it's accredited by Ethical Clothing Australia and is a member of 1% for the Planet. This means a percentage of profits goes towards environmental projects locally and around the world. The range is manufactured 100% in Australia using eco-friendly materials such as hemp, 100% GOTS certified cotton and natural dye. You can find ethical women's dresses, merino long sleeves, hemp shorts and even organic yoga tights on here!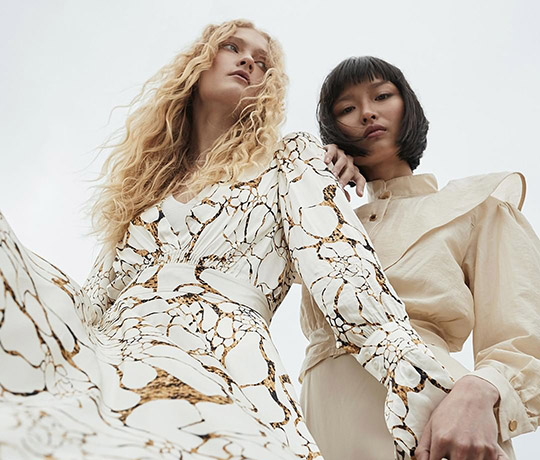 The Iconic 'Considered' Section
Price range: $10 – $500+
If you're looking for an online haven that offers a range of eco-fashion brands all in one place, check out the 'Considered' section of the Iconic. All the products listed contain at least one material or process that is beneficial for humans, animals and the environment. You can find loads of Australian ethical brands on here like Manning Cartell, Nobody Denim, Patagonia and R.M Williams. With the Iconic regularly updating the page daily with new items, it'd be difficult to not find something that catered to your style and price range. There's also regular discounts and flash sales, even a cheeky student discount if you sign up with UniDays or Student Beans.
What about other options?
The thing about shopping sustainably is that it can be a bit expensive, especially if you're a student on a tight budget. If you're finding most of these brands are out of your price range, we've got you covered with some tips on how to be more eco-conscious when it comes to buying clothes.
Depop
Being sustainable isn't just about buying newly made clothes from organic materials, it also includes second-hand clothing! There are plenty of sites out there that offer resale services, one of the most popular being Depop. It's accessible and affordable with an easy-to-use free mobile app that serves as an online marketplace. Basically anyone, including you, can resell old clothing at a chosen price. It's a great way to find vintage pieces and designer brands whether that be within Australia or from the other side of the world. Payments are safe since they're all managed through Paypal, all you've got to do is post it or wait for the delivery!
Thrifting/Op-shopping
If you prefer the in-store experience of buying second-hand clothing, there's a variety of charity shops scattered across the country. Salvation Army, Red Cross and St Vincents or 'Vinnies' to name a few. It's a great way to lessen our individual contribution to fast fashion that is easy on the wallet, plus it can be a fun process scrummaging through the aisles looking for your own unique, hidden treasures. The value of the product is retained since it doesn't end up in landfill and you're also giving back to charity, so you're killing two birds with one stone. Plus, there are plenty of vintage shops in Melbourne and Sydney to explore.
Clothes swapping or hire
Another great way to be sustainable is the rising trend of clothes swapping or hiring out clothing. There's a variety of places you can do this, you could check out hire pages in your local area on Instagram or Facebook groups where there's a pick up and return service. There are also Instagram pages like Rent a Dress AU that offer the same service but post interstate, you can find brands like Bec and Bridge or Shona Joy on here. Other sites like Tumnus and SWOP offer an online service that allows for you to swap and share your clothes. There's even an organisation called The Clothing Exchange which regularly organises events all around Australia where people can swap their clothes in person. By doing this you're extending the life of your clothes and repurposing them.
Minimalism
Of course, one of the best ways to be sustainable in fashion is to simply buy less. You can do so by taking care of the way you wash your products and investing in clothing that is ethical and of high quality, meaning it will last longer than one season. It can dramatically decrease your impact on the environment because you're no longer falling into the trap of impulse purchases and wasting time scrolling through the never-ending vortex of buying clothes that you'll either throw out in a couple months or donate later. Choose timeless and versatile pieces that can be easily incorporated into your wardrobe to be worn casually or dressed up!
Now it's more important than ever to make the switch from fast fashion to sustainable and ethical brands or at least make better eco-friendly choices in whichever way we can. Even the smallest act can make a difference! If you have any questions or suggestions for us please reach out and contact us on our social, we're always keen for a discussion on the topic of sustainability!