Wait, so there's a movement of communities that hold weekly dances to funky playlists at venues all around the world, in the complete dark? That's right, it's called No Lights No Lycra and Alice Glenn tells us how it all started.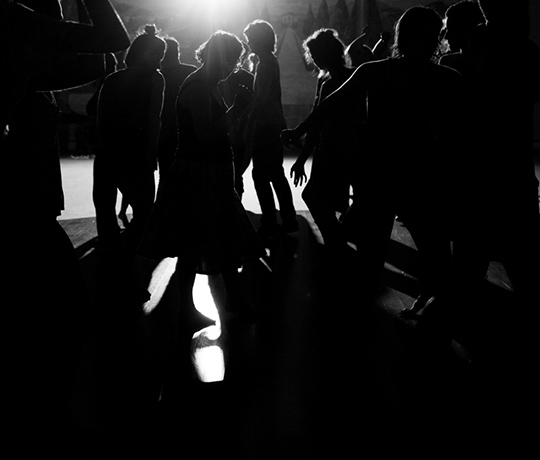 From dancing in the dark with a couple of friends at St Marks Church Hall in Fitzroy, Melbourne to now having more than 50 communities all over the world. Alice Glenn has created a global phenomenon known as No Lights No Lycra. It's a safe space where people from all walks of life can come together and dance the night away to a groovy playlist with the lights off. The purpose is to create a judgment-free zone that celebrates diversity and enforces inclusivity. There's a heap of communities scattered across Australia for people to attend. It's the perfect place to have some fun especially if you are a student in a new city and country. Join us as Alice Glenn reminds us all why anyone can dance and why everybody should dance. All the time.
How did you come up with the unique premise of No Lights No Lycra?
We started No Lights because we needed a space to truly lose ourselves in music and experience the joy of dancing with no one watching. On a cold wintry Tuesday night in June 2009, we walked through the doors of St Marks Church Hall in Fitzroy, Melbourne. We kicked off our dance under the light glow of the heaters to the song Rien de Rien by Edith Piath. Ever since, we've been aiming to share that experience of dancing freely with others! There's nothing better than turning off the lights and cranking up the tunes to release our inhibitions, move our moods and work up a wild sweat.
Why do you think No Lights No Lycra has grown into what it is today? From humble beginnings to communities all over the world?
We've watched NLNL grow from a small gathering in Melbourne into a global community. With more than 50 NLNL communities around the world! People come to No Lights because it is a safe and fun way to move their bodies in a way that feels good and brings joy. Joy is contagious, and people love to dance! Even though we dance independently, we look forward to meeting and dancing out the week's worries together. NLNL communities dance out sadness, stress, and even fatigue. Throwing our bodies around the room to the music that gets under our skin. Love of music and dance is universal. We're so lucky we've been able to share this enjoyment of dancing in the dark with so many people.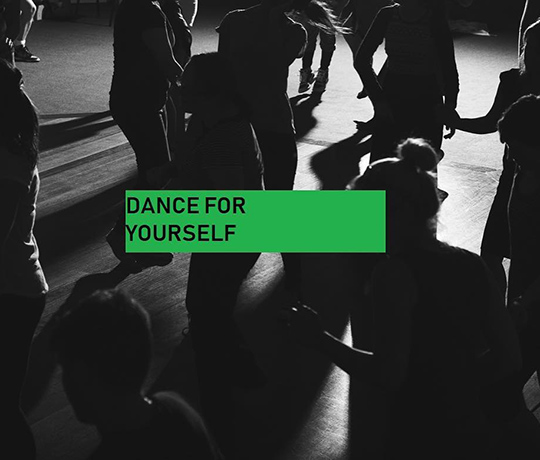 How is inclusivity and diversity encouraged, and why is this so integral to No Lights No Lycra's mission?
No Lights is an inclusive event – open to all ages, genders, backgrounds, and demographics. We prioritise creating a safe and judgment-free space where dancers are free to enjoy moving their bodies without any inhibitions. At NLNL we believe that everyone has their own 'dance' and their own way of moving. If you give them a place to play, they will discover true authentic movement. Stripped of dance training and the expectation of movement we tend to adopt from the media and western pop culture. Gender, age and sexuality become irrelevant and you don't need an excuse to release your inner wriggle, shake or twist.
What's the process behind choosing what songs to put in the playlists? Is there a theme each night?
We try to play as many different genres per playlist as we can. We try to balance tracks that everyone in the room will know and LOVE with some that will get them grooving in a way they never have before! Different locations will do theme nights every now and then but each and every No Lights around the world brings its own unique personality to the dance floor, including with their music.
What have been some of your favourite testimonials and benefits you've heard from participants?
The University of Sydney performed a study on No Lights No Lycra that investigated the benefits of our organisation, it was published in 2019. These are some of my favourite testimonials we've been told by members of our community.
"I go to NLNL because I feel safe, free, and alive. I could have had the worst day and every time I leave with a smile on my face. Now, I have finally found a place to let loose with my bad dance moves and no one judges me. I actually feel as though bad dancing is embraced"
"I adore every NLNL session! It's such an escape from thought or reason, it's just a place to do exactly what you feel and let loose!"
" The thing I love the most is being able to dance like I am at a club without having dodgy people trying to pick me up! I love just having the opportunity to dance full stop – not so many chances now that I'm older and no longer want to bother with clubs full of 18-year-olds."
"I can now dance without getting drunk! Taking away my self-consciousness. I have found the joy in dancing and am risking being free."
"NLNL keeps me sane. I look forward to my Wednesday de-stress danc'a'thon."
"I love to have a boogie and the atmosphere at NLNL brings on those feel-good endorphins so strongly. Can never wipe the smile off my face"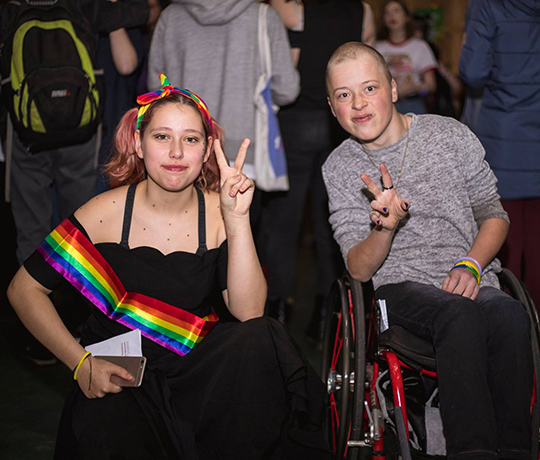 What is the main thing you want people to take away from their sessions with No Lights No Lycra?
First and foremost, we want people to enjoy moving to the music! We want people to feel comfortable dancing and moving their bodies without any inhibitions or expectations! We also try to get people moving to styles of music they may have never danced to before in a space where they feel comfortable to try anything.
The current climate has been very tough, how is No Lights No Lycra combating these challenges?
We're very lucky to have locations all over Australia and overseas, that are working hard to keep people moving and dancing in their homes. Online sessions have been fantastic in maintaining that sense of community among NLNL dancers, despite being unable to dance together on our dimly lit dance floors. We have locations running 30 minute short sessions, hour-long dances, and even a few making playlists to have a dance to whenever you have the time.
What's next for No Lights No Lycra?
At the moment, we want to make sure that we're providing a safe space to keep people moving despite being kept so separate. Maintaining our sense of community is so important and we can't wait to be able to get a proper dance in when we can enter those spaces again. Once we're back on our dance-floors we have some exciting projects in the works including our NLNL Schools Ambassador program which had to be set aside due to the current climate.