From natural swimming holes to idyllic picnic spots to incredible cliffside walks, here's our top 4 places to visit in the Royal National Park.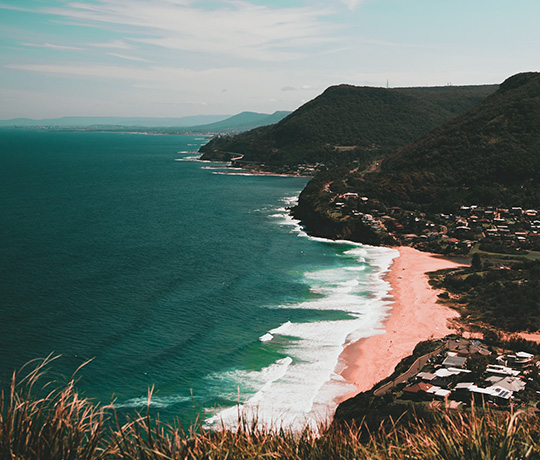 If there's anywhere you need to check out during your time in Sydney, it's certainly the Royal National Park. The second oldest national park in the world (right after Yellowstone National Park in the United States), it's a slice of paradise that's easily accessible by public transport or car. When the intensity of city living gets a little too much, you can escape to the outskirts of Sydney and explore the nooks and crannies of what this park has to offer – which happens to be heaps by the way!
In terms of getting to the Royal National Park, a car is the most preferred option because it'll allow you to see and experience more things within your time frame. If you don't own one, why not hire or use a service like GoGet? It's $12 for entry into the park for the whole day with your vehicle. So split between your adventure buddies, it's a pretty cheap trip.
If you don't have a license or would prefer public transport you can still access the park. You can either catch the train to Cronulla then get the ferry to Bundeena and make your way to the coastal walk by foot or you could catch the train and get off at Heathcote or Waterfall. Now that we've got the logistics out of the way, here are our top 4 things to do in the Royal National Park.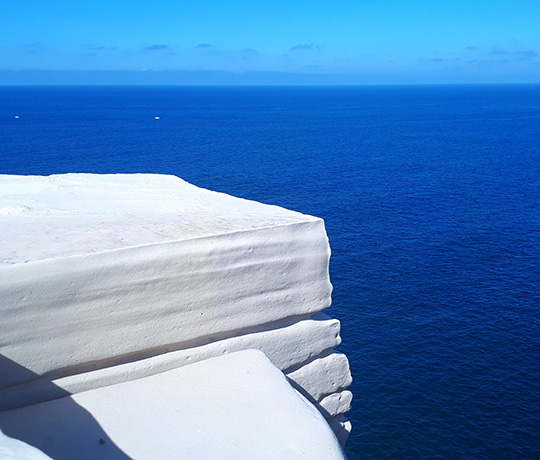 #1 Hike the Coastal Walk
Perhaps what the Royal National Park is most famous for – the 26km coastal track offers a picturesque journey along the cliffside. The terrain is beautifully diverse, you'll be going through classic Australian bush shrubs to clear rockpools to sandstone cliffs with amazing views. If you're doing the entire walk, you'll need to camp overnight at North Era and then catch the train back from Otford Station. Alternatively, you could do just part of the walk in one day – the Bundeena to Little Marley Beach is the most popular. 
Along the way you'll see one of the most Instagrammed spots of the park, Wedding Cake Rock. As the name suggests, it's a pristine white angled rock that resembles a slice of cake. But, to forewarn you, you can no longer go on the actual rock because it's become unstable due to erosion. You can still check it out though through the fencing, it's must see if you're in the area.
When you reach Little Marley Beach, you'll be happy to find a fairly secluded beach with sand dunes. The perfect place for a rewarding swim and picnic! Just a heads up though, there's no lifeguards here so be careful and aware of your own swimming ability.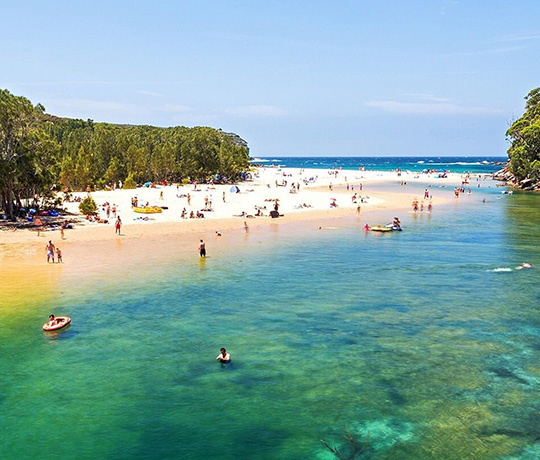 #2 Relax at Wattamolla 
There aren't many places in the world where you'll find a waterfall that leads to a lagoon which is then connected to the ocean. Wattamolla has it all, from cliff jumping to floating in an inflatable donut down the lagoon to diving through waves in the ocean. However, since this popular spot offers so many possibilities for activities in one area, it can get super crowded over the weekend, so we definitely recommend going on a sunny weekday instead! 
Another hot tip is that whilst you're down in Wattamolla, you should do the Eagle Rock walk. It's about an hour or so walk along the cliffside to get to the viewpoint, an overhanging rock that resembles an eagle's beak. From this angle you can also see Curracurrong Falls, a creek that turns into a waterfall that spills out straight into the ocean. It's a spectacular sight, especially when it's windy because it pushes the waterfall upwards and creates a swirling mist.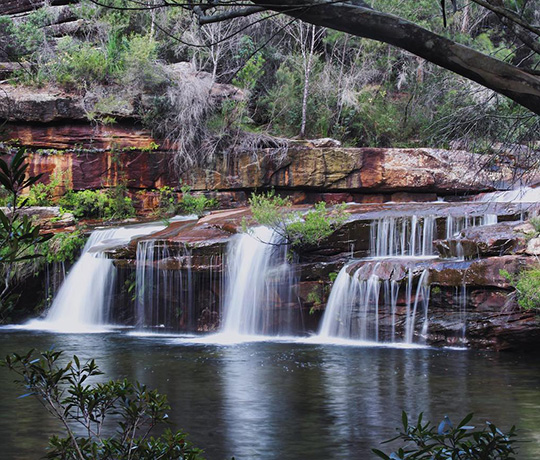 #3 Swim at Winifred Falls
One of our favourite swimming holes, you'll definitely need a car to access this hidden gem. You can search Winifred Falls in Google Maps and it'll direct you to an unmarked turn off from the main road that runs through the Royal National Park. It'll take you to some car spots that are next to the start of the fire trail, it's a straightforward easy walk down that only takes 30 minutes. It's a little steep downhill so wear proper shoes, and whilst the waterfall looks best after rainfall (the perfect time to visit), be careful walking down because it will be muddy. And be prepared for the walk back up…it's steep and you'll feel it in your thighs!
You can swim in the water hole and even sit underneath the waterfall. It's a lovely spot to sunbathe on the rocks and have a picnic. You can go further down past the falls through the bush for about 10 minutes and it'll take you straight to South West Arm. This is a great spot for swimming. At low tide a sand bar even emerges that you can swim out to – like your own private little beach! There's even a rope swing if you're feeling brave. Top tip: go early in the morning because in this section the sun goes behind the trees in the early afternoon.
#4 Spend the Day at Karloo Pools
Now this is one water hole is accessible by public transport. Catch the train to Heathcote Station and follow Google Maps to where the start of the trail is (it's very close to the station). It takes about an hour one way to reach the pools, you'll be trekking through some rocky terrain and bushland but it's not a difficult walk. On a sunny day the pools are clear and emerald, an ideal swimming spot and pit stop. We recommend bringing some inflatables with you to rest on in the water as well as some beverages and a picnic! Why not make a day of it?
It can get crowded on weekends so if you want to find a more secluded spot you can walk around Karloo Pools and follow the footpath by the creek further down to Olympic Pool. It's 1.5km away and you'll come across quite a few rocky patches but it's worth it for a natural pool that's completely surrounded by trees. This pool goes as deep as 50 metres! 
The Royal National Park is filled to the brim with places to explore, this is only a portion of what it has to offer!