Apps are a part of our daily life, and although we often tell ourselves we should reduce our screen time, there are some great apps to use in your daily routine to support your mental health, encourage mindfulness and keep you safe.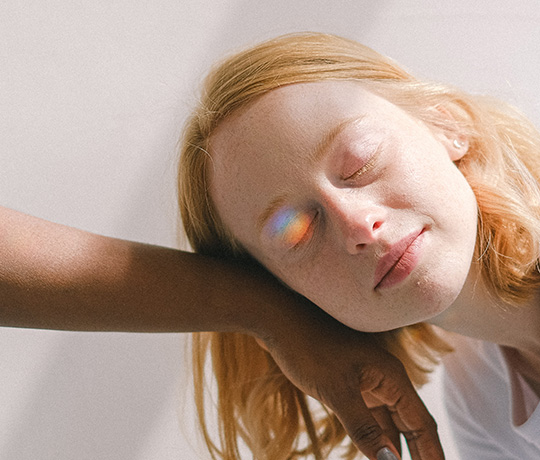 There's an abundance of apps out there to choose from but it's hard to find the right one for you depending on the headspace you find yourself in. Do you want to start journalling? Are exams stressing you out? Is work making you exhausted? Are you struggling to sleep?
Well, there's an app for that.
Although we have to remind you that apps won't solve everything, and although having support at our fingertips is an incredible privilege, there are often times when it might be better to speak to someone, whether it be a friend, colleague, parent, university or our team at The Switch.
Calm
If you haven't heard of Calm – let alone downloaded it – you may be living under a rock. The number one app for meditation and sleep is a worldwide hit for people trying to improve their focus, decrease their stress and start a routine for mindfulness.
From meditation courses that reduce your stress or anxiety to audio 'Sleep Stories' (told by some soothing celebrity voices include Matthew McConaughey, Stephen Fry, Idris Elba and Harry Styles. There's something for everyone, and for just A$80 a year or A$550 for life after an initial 7 day free trial, the investment in your daily mental health is totally worth it.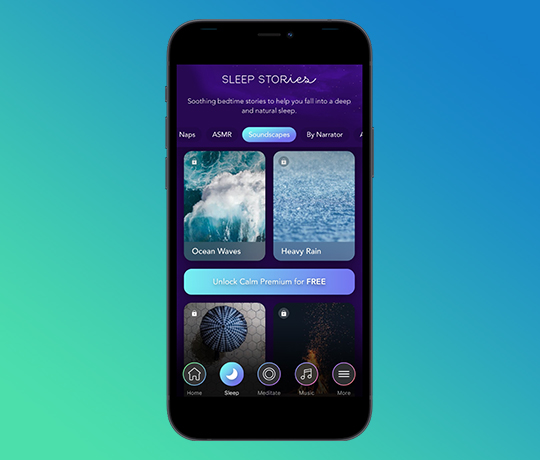 Headspace
The other app often compared to Calm is Headspace. With a focus on meditation and sleep, Headspace will help you unwind at the end of the day to combat stress, worry and keep you sleeping soundly.
The story behind Headspace is also one for the books – Andy Puddicombe quit his Sports Science degree to become a Buddhist monk. After 10 years of commitment across the world, he returned to the UK to teach meditation and mindfulness to as many people as he possibly could.
When Headspace was born, it was on the basis of quick, bit-sized meditation bites that could easily be incorporated into everyday life – perfect for a busy student in the midst of studying, a young professional entering the workforce or those of us who refuse to believe we're so-called 'workaholics'.
At just A$19.99 a month or A$91.99 a year, Headspace is yet another affordable app teaching us that mental health is truly priceless.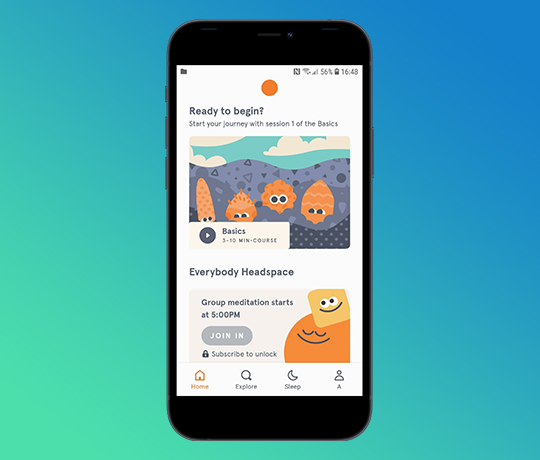 Sonder
A vastly unknown app with a lot of useful information, guidance and protection to offer a person. Sonder are re-imagining wellbeing and safety and provide vital medical, physical and mental support when you need it most. And they don't stop at technology.
Using a human-centred approach, Sonder offer its users a multitude of ways to give you peace of mind, reach out when feeling low and give professional advice when it's needed most. Which is why here at The Switch, we've partnered with Sonder to provide our residents with a source of safety, be it physical or mental, for their entire stay.
Upon downloading the app, users can access a multitude of features. Including 24/7 personalised support by simply tapping a health alert. In moments, you'll be connected with a professional who will help you get what you need, whatever that may be.
Another great feature of the Sonder app is the ability to ensure safety when meeting someone new, going to an unfamiliar situation or simply walking home. The app allows you to activate a check in timer to make sure you're ok, whatever situation you may find yourself in. If you happen to run into trouble, Sonder have a team that will contact your loved ones and make attempts to contact you to ensure your safety.
Sonder provides a professional platform where you can keep yourself safe, and your mind at ease when you find yourself in an uneasy situation. Basically like having a bunch of mates who've got your back… in your back pocket.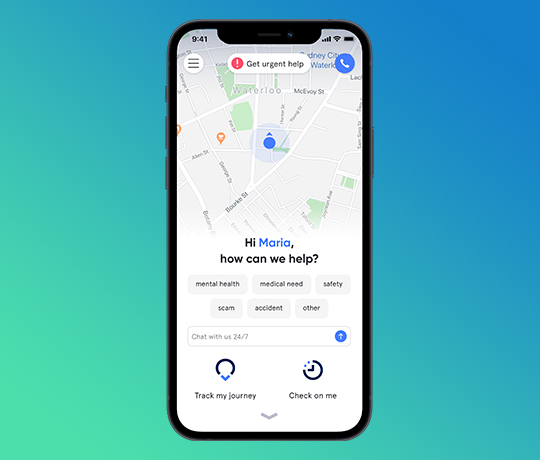 Smiling Mind
This free (yes, free!) not-for-profit app is another great way to practice mindfulness and daily meditation. Developed by psychologists, Smiling Mind was created to help bring balance to your life, in just 10 minutes a day.
Each meditation is organised into programs, making it easy to follow along depending on your experience. For example, you might choose to start with 'Mindful Foundations' then move onto 'Stress Management' or 'Digital Detox'.
The app is also divided into specialised programs for students, families, workers, adults and kids to add another layer of personalisation. Plus, there are multiple language options making it even more accessible.
This one might just do what it says on the tin.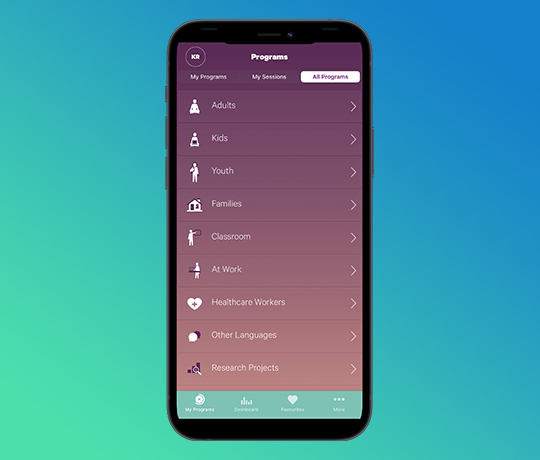 Insight Timer
18 million users can't be wrong, can they? The popular Insight Time has a library of over 95,000 free guided meditations based on topics like stress, sleep, creativity, relationships and so much more.
As well as the guided meditations from thousands of teachers across the world, Insight Timer lives up to its name with its timer feature. Simply set the bell to sound when you start and finish your meditation, choose your background sound and clear your mind in utter peace.
You can also track your sleep easily with a feature that creates charts from your sleep sessions, giving you detailed insight into your sleep patterns and quality.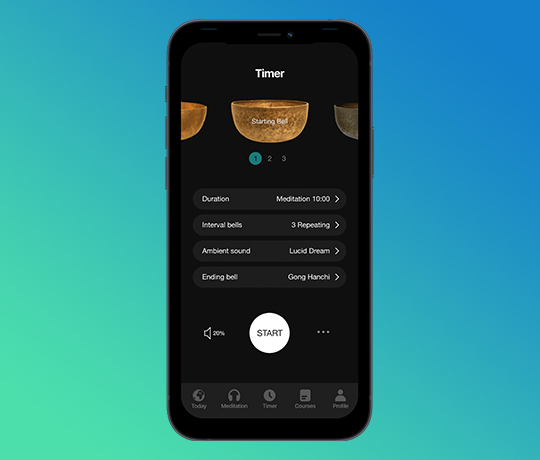 Q365
If meditation ain't your thing, and journalling is, Q365 is a different way to approach your journey towards mindfulness.
Q365 is a free digital diary. One that asks a unique question every single day (365 days a year if you catch on already). Every day you can also look back at what you wrote last year and see how far you've come, what you've achieved or how your mindset has changed.
Think of the questions almost like journal starters – some examples include: What are you grateful for today? How did you feel at work/school last week? What would you like to learn? What would you like to improve in your life? Some will leave you to think about your life, others will simply make you smile. One we love is 'Which one of your favourite songs would best suit today?'.
If you have a short journey on the bus to work or university, you open the app when you wake up or use it at the end of the day to reflect, Q365 will take a moment from your day for you to focus, just for a minute or two.