Access free mental health support for international students. From your university's services to low-cost government services and 24/7 helplines.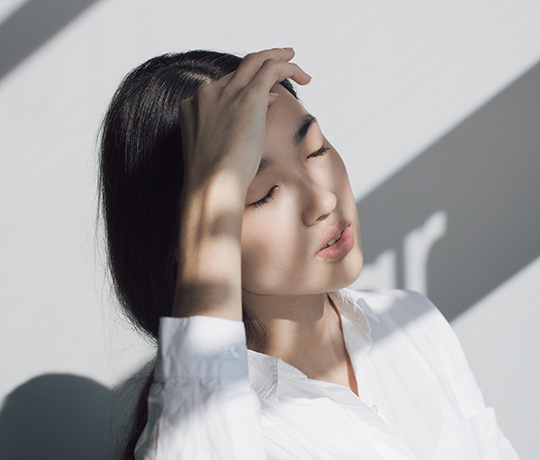 Talking About Your Mental Health
Being a student is in no way, shape or form an easy ride. Don't get us wrong, there's so much fun involved. But you've still got to balance your studying with work with a social life with life activities… This is all the more overwhelming when you are thrown into a completely different city and culture. Especially with uncertainties surrounding COVID-19 and your future university career. Which is why it's so important to access the free mental health support around you.
You could be battling a number of issues. These could include academic or financial struggles, feelings of isolation and pressure, trying to balance commitments with self care. And all these things could be straining your mental health. On top of all that, you might be facing the internal pressure of trying to immerse yourself in Australian culture and 'fit in'. Most likely all on your own or with little help.
That's a lot for any individual, and there's nothing wrong with reaching out for help. Whether this is temporary or a chronic struggle with mental health. It's a brave, and at times, uncomfortable thing to talk about but once you get the ball rolling, it will be more than beneficial to you. Whether that's learning new coping strategies or communicating what you're feeling, these are all necessary steps you should take in making life a little easier and more manageable for you.
There may be cultural taboos surrounding talking about mental health and seeing a psychologist. But it's important for you to understand that there are a world of support services here in Australia that you can access. Universities are cracking down hard on the stigma that's attached to mental health. Most now offer a range of free services for international students. Non-profit organisations and government services are also readily available. No issue is never too big or too small. Everything is worth talking about if it means you're going to feel better!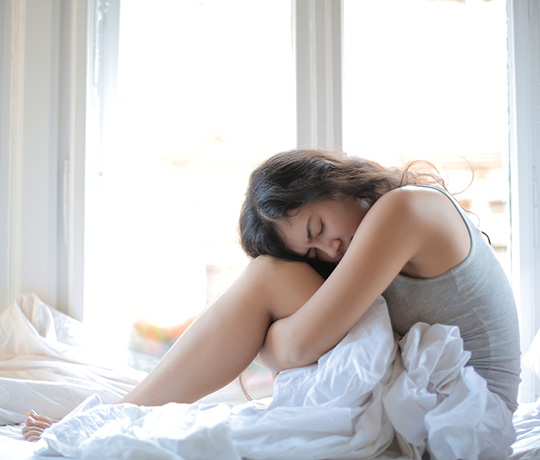 What hurdles may you be facing emotionally as an International student?
As an International student in Australia, you may potentially deal with a range of emotions that are unique to what residents here would experience with their mental health. It's such a big transition for any person, and you may be battling with issues such as home sickness, culture shock, feelings of isolation and inadequacy, external pressures from family, accommodation issues, language barriers, minimal support networks, harassment and/or discrimination, confusion, stress as well as this desire to belong or feeling disconnected. Sounds familiar? You're not alone, and these are common hurdles that International students face. Your natural reaction may be to throw yourself into your studies or work which can lead to neglecting your self-care.
If you are noticing a dramatic and sudden decline in your results, ability to study, focus, experiencing a lack of energy or motivation, not sleeping or eating well, losing interest in activities you used to love, feeling worried and intensely sad, volatile mood swings and trying to avoid family and friends – you should seek out a support service. Even if you aren't feeling any of these things but you would just like to talk to someone, you should reach out to any of the following free mental health support and services!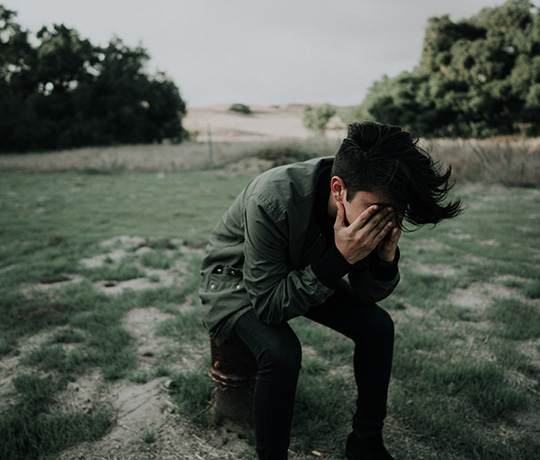 University Mental Health Support Services
At any point, you can seek out the student support services at your university and request assistance for your particular needs. For example, you may be missing home and feeling like you don't fit in. You could easily ask your university what groups, activities or societies you could join that are similar to your culture or have like minded members. Not only will you be able to practice your culture, you'll be able to meet people from similar backgrounds who understand how you're feeling. From there, you can meet people that can become your support network and also have friends to immerse yourself with in the Australian culture. It'll seem less scary and experiences may be better for you if they are shared with someone else.
Mental Health Programs
Most universities will run regular programs that speak about mental health. Batyr is a popular non-profit organisation that offers programs for individuals and through the university. Batyr speakers will share their personal experiences of their own struggles with mental health and explain why reaching out for help has helped them get out of that hole. They share statistics that reveal an estimated 210,000 university students in Australia between the ages of 18 to 25 will experience mental health issues this year. In fact, students are five times more likely to experience mental health issues during university, with 86% of students who suffer significantly will drop out. All the more reason to believe that you are not alone in how you are feeling and to be proactive in seeking help at university. Most universities also run an international student buddy program where you get paired up with a domestic student!
Service Centre for International Students
Most leading Australian universities will have a service centre specifically for international students as well as language and academic support. There's accommodation support, financial support and equity services which can look into the barriers you may face with studying abroad. And there's psychological and counselling support too where you can either go with the university or seek recommendations on local GPs who bulk bill and further therapy support. Did we mention this is all free?
Mental health means different things to different people, especially when it comes to your cultural background influence. You may be worried about your parents finding out and have a desire to keep this private, which is entirely possible with these services. Everything is kept 100% confidential. The counselling services at university will provide you with a certain number of free sessions or sessions at a low-cost. Sometimes this is all you need, other times you may need further support or the wait list is too long. There's plenty of other services you can turn to.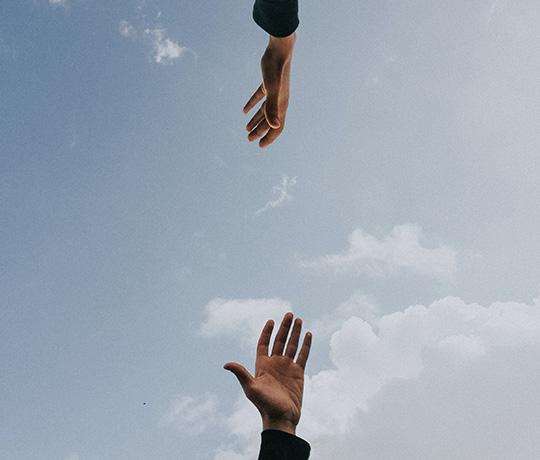 Government Support Services
If you don't know already, you need to find out which provider you are with when it comes to your Overseas Student Health Cover. That way, you can find out what you have access to. You will mostly likely be with Allianz, BUPA, ahm or nib. Each provider has different policies, but there is a high chance you will have access to a lot of the same health care as covered by Medicare. You should contact your provider directly or, if you go with your university's provider, you can contact and book a meeting with a campus representative.
From there, you can find out how much of a session cost your provider will cover if you underwent counselling from a private mental health clinician. You should then make an appointment with your GP where they'll assess your mental health through a questionnaire and you can then ask for a Mental Health Care Plan. They may suggest someone for you or you can choose someone else. To find a clinician you could either get recommendations from your university or use the Find a Professional search tool on Beyond Blue. The fee you pay is called a gap fee, which is the difference between the total amount and what is covered by insurance.
A Mental Health Plan allows for you to access a psychologist for six sessions with some of the cost being covered by your OSHC provider if it allows. If you want further sessions and for it to still be covered, you're entitled to four more after seeing your GP. So overall, there's 10 sessions you can have within a year which is then renewed back to zero for the next year.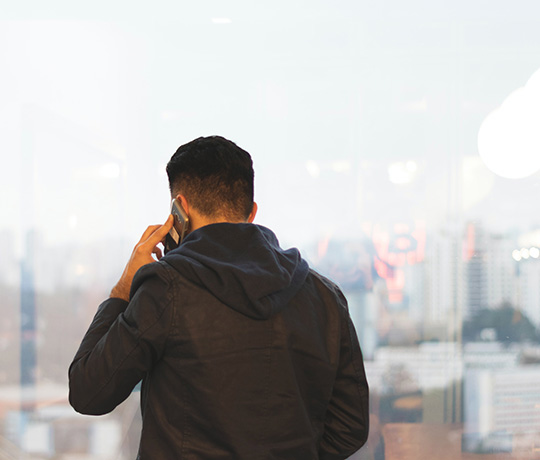 Other Free Support Services
Headspace is a not-for-profit organisation established by the government that offers a variety of mental health support services ranging from one-on-one counselling sessions to group sessions, for those between the ages of 12 and 25. There's over 100 services across Australia, with each working a bit differently so we highly recommend calling your local one. Let them know you are an international student and who your OSHC provider is. From there, that centre can explain how they can support you or refer you to either another headspace or service that can help you as specific to your individual situation. You can also use their eHeadspace service which will connect you with an experienced and qualified clinician. Whether that's over the phone between 9am and 1am (Victoria time), web chat or email, they are available every day of the year, and will get back to you as soon as they can.
Hotlines
You can also call a number of hotlines that offer free counselling and support, such as the following:
Lifeline: 13 11 14 – Counselling and support is available 24 hours a day, 7 days a week
Kids Helpline: 1800 551 800 – 24/7 helpline offering counselling and support
Beyond Blue: 1300 22 4636 – 24/7 counselling and support
Grief Line: 1300 845 745 – 6am – 2am, 7 days a week support
Salvation Army Careline: 1300 36 36 22 – 24/7 support
QLife: 1800 184 527 – 3pm – 12am Australia wide, 7 days a week specifically for the LGBTQIA+ community
International Student Hotline: 1300 363 079 – From Monday to Friday 8am to 6pm
To support your journey in finding and utilising free mental health support, why not also try out these mental health tips we got from a yoga teacher who uses her practices to encourage mindfulness?