Up rooting your whole life and trying to settle in somewhere new can be one of the most rattling experiences to go through. Everything is different, everything is new and in the process of finding your feet in a new environment it is normal for it to leave you feeling a little lonely and lost. To help you on your journey into finding your new normal and settling into a new world we have outlined our best tips and tricks to help you adjust to moving to a new city.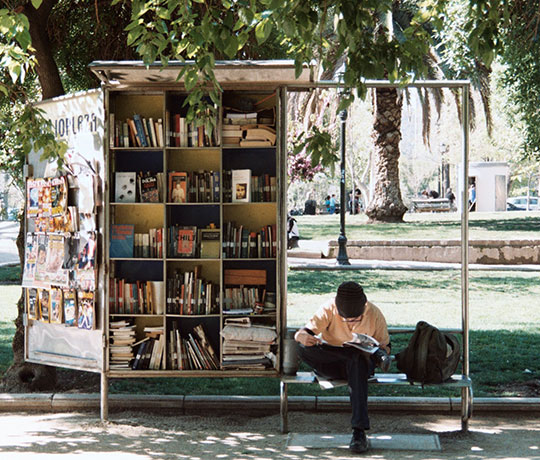 Nest 
Having a space you feel homely in is the first step to feeling settled in a new space. Once you've moved into your new living arrangements make sure you unpack everything, put the suitcases away and organise yourself so that you feel like you have truly arrived. Cultivating a home base creates some stability amongst all the new experiences and change you're surrounded with. Take your time to put the little touches in that make it feel like your space, arrange some pictures, fill the cupboards with your favourite tea and ingredients and make the place feel cozy so you have somewhere you enjoy being established.
Create a Routine 
The best way to combat feeling lonely in a new city is to create a routine and map out your days so that you have a sense of structure and can fill your time with visiting new places and getting to know the area rather than being stuck killing time wondering what to do with yourself. There is always a lot to explore in a new city, favourite coffee shops to find and local gems to uncover, you can always ask the people working at these places to give you recommendations of events that are happening around town or their favourite places for you to discover.
Get to Know Your Housemates and Neighbours 
One of the easiest ways to begin to build a community around you is getting to know the people who live nearby. If you have housemates start there, a simple, 'hey, how are you?' goes a long way. Ask them where they're from, what they are studying or invite them to go for a walk or a coffee or cook a meal together so you can spend some time getting to know them. Knock on your neighbour's door and just introduce yourself. It's likely they're in exactly the same boat.
Getting to know the people closest to you helps create a sense of community. It helps to curb that lonely feeling when you don't have people to call on when you need help or can't figure something out. Plus, it feels good to lend a hand to others so reach out if you need something from them too. Being able to share and ask for help is what builds bonds so these little interactions are sure ways to boost your mood with some connection and create friendships.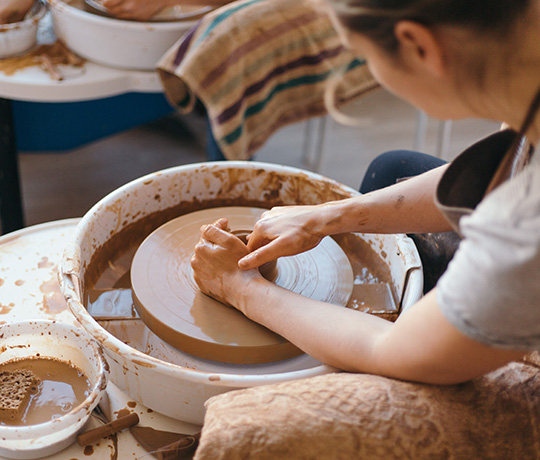 Sign Up For an Activity or Join a University Society
It can be tricky to make new friends when you're still finding your way around a new town, so signing up to a pottery class or joining a university society can help you find people with the same interests to befriend. Not only does this give you something in your schedule to look forward to each week but nourishing your passions and hobbies also helps to get you out of the house and provides a dose of social time for you to feel immersed in your new environment. Seeing the same people at these activities each week also gives a sense of familiarity that combats the loneliness that comes with moving away from everything that is familiar to us. 
Be Open
Be open to saying yes to things even if you don't feel completely comfortable at first. Say yes to the invitations that you get. Even if your mind tries to talk you out of or if it's not the activity that you would have picked for yourself. When you say no to offers and invitations to connect you start to isolate yourself and close yourself to the unexpected fun and friendships that are born out of the strange and serendipitous moments of life.
Be open to feeling a little awkward in new groups or with new people and know that its part of the settling process. Keep yourself open to meeting new people by taking your activities outdoors, take your book or your instrument or your coffee to a park nearby, let yourself get used to being out and open to this new city you are making your home.
So what next…
In the process of starting a new life for yourself and moving to a new city, know that there are going to be some moments that you will feel at it alone. But when you're on your own it means you're in complete control. You have the opportunity to design your own itinerary and try all kinds of new experiences.
Embrace your own company. Take yourself out on tours and visit the sights you want to see without needing to worry about making anyone else happy but yourself. Find what interests you in the community around you. Utilise guide books and recommendations to help you get the lay of the land and find your way around so you start to feel like a local. Then in the moments that feel like you are going at it all alone and you start to feel a little lonely, phone home or face time a friend – in the technology of today home is only ever a phone call away.