Coming to study in Australia? From private student accommodation, halls of residence and private rentals, we've got all the accommodation options for students.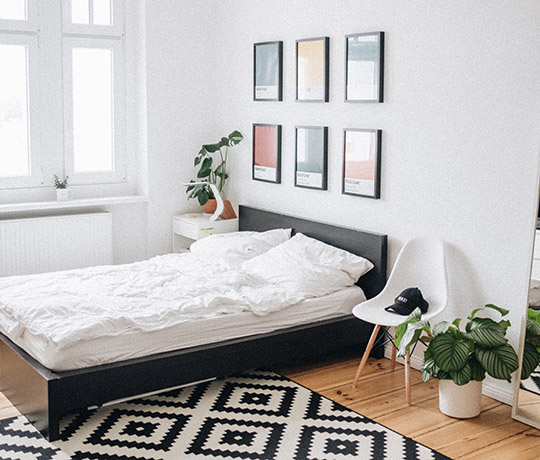 So you're coming to study in Australia – amazing news! Congratulations! But once the initial excitement of getting into the course you wanted and apply for your student visa has worn off, it's time to start thinking about the practical elements of living here. Number one priority is: where are you going to live whilst you study? Well, there's lots of different options available to you, from private student accommodation to house stays to hostels. But it's important that you find somewhere that makes you feel like you're at home: after all, this will be where you keep your most treasured belongings; where you flop into bed after a long day studying; and where you chill at the weekend when you're enjoying some well-deserved down time.
So which accommodation type is right for you? And what's the cost attached to each different type? We've had a good look at each option for you, to take the stress out of planning and help you make the right choice.
Private Student Accommodation
Purpose-built student accommodation is a great way to meet fellow students and make friends for life, whilst still enjoying your own space and that feeling of coming home to a place that is all yours. It's really important to feel safe and relaxed- that's what home is all about. Especially when you're living and studying abroad, away from your home comforts. We really find that private student accommodation fills that gap and the all-inclusive bill set up means that you don't have to worry about a thing.
Private student accommodation is set up for you before you arrive- fully-furnished and ready for you to simply drop your bags and make your space your own. As it's already prepared for you, it makes it a little easier to transition into this new life you're going to be living in for a while and removes that initial stress of having to buy furniture, bedding and electrical goods that you'll need to provide elsewhere.
As well as coming fully furnished, it also comes with a ready-made group of friends as you'll be living with a bunch of people in the exact same situation as you. You can of course make requests regarding your housemates: you may feel more comfortable in a single-gendered apartment for example, so you'll meet like-minded folk. Any special requests are totally acceptable to make and are considered seriously, although not always guaranteed.
The other fab thing about private student accommodation is always the location: usually located very close to the university you're studying at and near the heart of the city, you'll be able to really get to know and enjoy the area you're living in. Probably so much so that you'll never want to leave!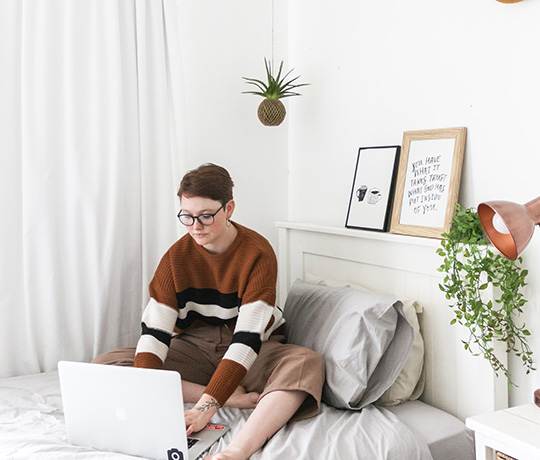 Residential Colleges
Halls of residence are an easy way to make friends really quickly. They're usually private rooms, with shared bathrooms, kitchens and recreational areas. Halls of residence start at lower prices and lead up to $1,000AUD monthly. They are commonly fully catered or provide kitchens for you to cook, which is good because it gives you a chance to be reminded of home comforts and eat the sorts of food you would eat at home. It's also a chance to show off (or perhaps brush up on) your cooking skills! The problem is that you also have to clean up after yourself…! No one wants to live with someone who's dirty and messy and doesn't tidy up so make sure you're respectful of your fellow residents. There may be some cleaning arranged for you but on the whole, you'll be expected to take care of your own and shared space. The idea of halls of residence is in part to teach you how to be independent and learn how to look after yourself, get along with people you may not normally interact with and generally prepare yourself for the big wide world out there. You're already studying in a different country – why not immerse yourself into full independence and try living in a hall of residence?
Renting a Private Property
If you like the sound of the independence that halls of residence offer you but would prefer something a little less lively with people on your wavelength, it might be worth considering renting a property with housemates. Or, if you're someone that prefers to keep to themselves– you could even live alone. Be it on your own or with mates, renting your own private property gives you total freedom to decide where you want to live and how you want your living space to be. In that sense, it can be a very inexpensive option: you can pick an area you know to be better suited to your budget. However, bear in mind that any private rental is unlikely to be furnished so it's up to you to buy all the furniture – from white goods to beds to couches to electricals…maybe not such an inexpensive exercise after all! The same goes for utilities– these will have to be organised by you, so things like the internet won't be available as soon as you move in. This will also require sorting out the splitting of bills if you're in shared housing. All this budgeting can occasionally lead to arguments between housemates at the end of the year when there may be confusion around who paid for what, and who still owes what.
You'll need to pay a bond before you move in, which is typically one month of rent in advance. Then, you'll deal with either the landlord or the real estate agent to organise your weekly/monthly rent from there. The cost totally varies dependent on where you're looking to rent – but bear in mind, anywhere near a metro area is going to be around $300-$450AUD weekly and there will be bills to pay on top of that.
Homestay
If you want to really integrate into Australian culture, why not try a homestay with an Australian family? Homestays are a really good way of improving your English if you don't feel super confident in your language proficiency. Be warned these homestays are typically a little further out of the city and more likely to be suburb-based as that is where houses have more space and families tend to base themselves. Just factor that in as it may impact how easily you can get to and from your university campus and into the city when you want to hang out with mates. Also remember that you will be staying with a family which could be quite loud and distracting at times. It also means that you have to be respectful of their rules: they might prefer you to be home by a certain time so as not to disturb other family members, or they might not want you to have guests staying over.
Homestays often include meals which is a cool way of experiencing everyday Australian life and isn't it lovely and homely to come back after a long day to a home-cooked meal! However, self-catered homestays will be available if you prefer to do your own thing. The cost is very much dependent on state, suburb and even room type but we'd estimate you're likely to be paying around $300-$325AUD weekly. That will probably include bills and food. Your university is likely to keep a register of approved and reputable homestays so don't feel you have to do the research on your own if this option is of interest.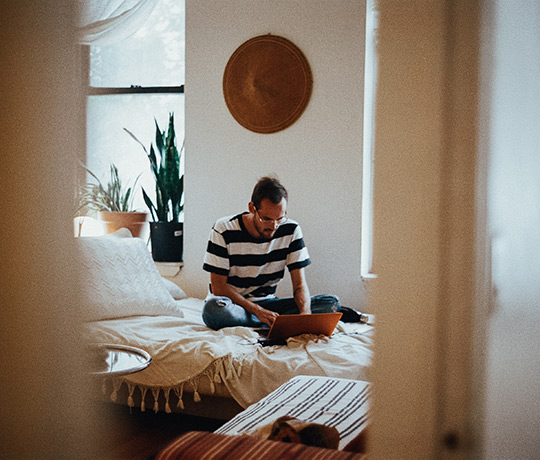 Hostels, Hotels and Guesthouses
This might be an option if you're doing a shorter course, as it can be a little tricky to feel at home in somewhere so transitory. Rooms can be private or shared, with shared kitchens, recreational space and bathroom facilities. They're a very similar set up to halls of residence except that the cheaper option is to share a room – and depending on your budget you might share a room with up to 12 people. The other difference is that you will be sharing accommodation with people that aren't just university students: there will be travellers from all over the world who will be here either on holiday or working, for various periods of time. This will be a really cool way to meet people from all walks of life with some really interesting stories to share but worth considering that it's likely to be a difficult place to knuckle down and concentrate when you want to study in one of the shared spaces.
Furthermore, if you're sharing a room you might find that there's a lot of disruption: people might be coming in from night's out at different times, some may work in hospitality or do night shifts, and in general you might just find people are not always respectful of others in the room. This extends to your belongings as well: whilst it is of course rare, just be mindful of your stuff and keeping it safe as it is always more at risk of being stolen in a public place.
In general, hostels on the most budget end of the scale start at around $30AUD per night – you may get a cheaper rate if you book for longer.
On the flipside, hotels are usually to a very high standard here in Australia – even the more budget options. Hotels will give you your own private room and bathroom, with various options for cooking facilities. Whilst it's probably an extravagance best kept for special occasions or very temporary living, it's a nice thing to treat yourself to if you've been used to more budget accommodation 😉
If you need any more help with your decision, your university will likely have services that will help you with advice and information about the different accommodation options on offer, including helping arrange temporary accommodation for when you first move here. Remember to consider your finance options too: if you're worried about budget, your university will have bursaries and scholarships and even government allowances available if you qualify. Don't be afraid to ask for help.
Share this article on your social channels and ask other international students who've been in your shoes before, what they would recommend – you might be surprised! Good luck in finding your little home away from home.