Here's our step by step checklist of what you need to tick off when it comes to applying for a student visa in Australia.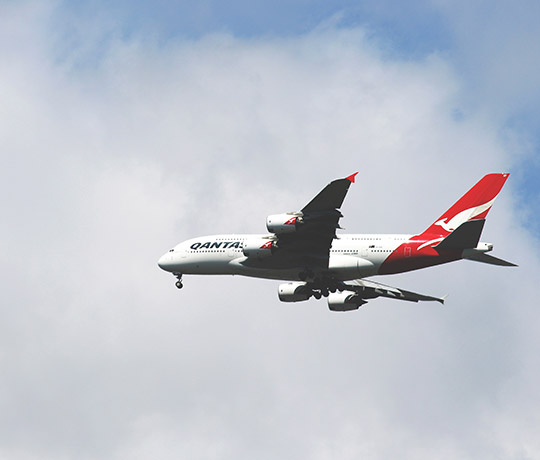 So, you've made the decision to come study in Australia, a whole adventure awaits you. But before all the exciting scenarios of warm weather and beaches litter your mind… You first need to get into the nitty gritty of it and sort out the boring paperwork stuff.
The visa you are applying for is called the student visa (subclass 500) and it allows you to study and live in Australia for up to five years. Use the visa pricing estimator to determine the cost. You must apply online and you can do so from within or outside of Australia. You need to apply at least 2 months prior to your course starting however don't do it four months before. It allows you to include family members on your visa, such as a partner and child. The visa also permits you to work up to 40 hours a fortnight alongside full-time study once your degree starts.You may feel a bit overwhelmed by it and terrified of making a mistake, so we've got you covered with this simple checklist of all the things you need to apply for a student visa in Australia. You can also use the documentation tool on the Australian Department of Home Affairs website, personalise the search to your country of origin, university and course – it will tell you exactly what you need to supply specifically to you. You will need to create an Immi Account to start your application process but make sure you have these documents first.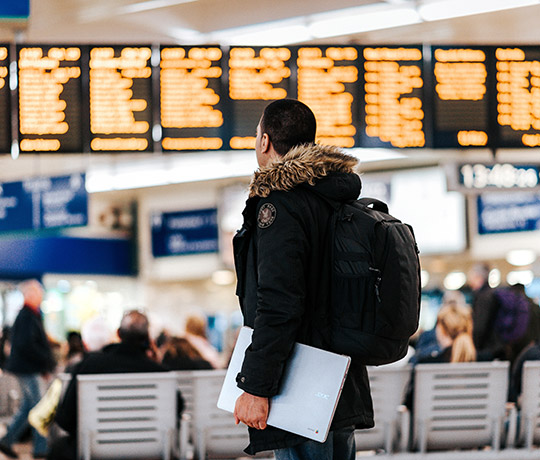 Identity
You need to prove who you are, so that means they need a copy of your passport and your birth certificate. You need to also provide four recent passport sized photographs. If you have a copy of your national identity card and driver's license they can also be attached.
Confirmation of Enrolment (COE)
You must provide the Confirmation of Enrolment received by the university you applied for. The course also needs to be registered on the Commonwealth Register of Institutions and Courses for Overseas Students (CRICOS).
Under 18
If you're under 18 you need to read this, if not skip to the next part. For your application to be successful you need to provide evidence of accommodation and welfare agreements. It can be one of the following documents:
· Form 157N – Appointment of a guardian in Australia
· Confirmation of appropriate accommodation and welfare letter from your university
· Letter of support from Australian Department of Foreign Affairs and Trade or Department of Defence stating arrangements have been made
If neither of your parents or legal guardians are applying for an Australian visa then both parents must sign a consent form known as Form 1229. If you are in sole custody, your parent(s) must provide court documents.
Genuine Temporary Entrant
You will need to provide a Genuine Temporary Entrant to prove your genuine intention to stay in Australia temporarily for study or to join a person who is studying as a dependent or guardian. You will need to write a statement. The Department of Home Affairs will consider the circumstances in your home country along with your immigration history. It will also examine your potential situation for you in Australia and the value of your course to your future. Some of you will only need to do a visa online application but others may need to attend an interview at your closest Australian embassy or consulate.
Health Insurance
You need to purchase an Overseas Student Health Cover either through your university or from one of the following providers: nib OSHC, BUPA Australia, Allianz Global Assistance, Australian Health Management or Medibank Private. The cost will depend on who you choose and for how long you want to be covered for, but you must be covered for the entire duration of your stay.
You may be asked to do a medical examination and/or radiological check-up to show you're in good health, for example if you are studying to be a doctor. This examination can only be done with a doctor that has been approved by the Australian Immigration department.
Financial requirements
You need to provide evidence that you have the financial means and sufficient funds to support your study, travel and living costs. This will vary depending on what type of course you are studying, how long for, where you are from, which university and whether someone is financially supporting you. To get an accurate estimation use the documentation tool. The current annual cost of living should also be included, which is AU$20,290 or if you are being supported by a guardian they need to earn at least AU$60,000 a year.
English Proficiency
If you're not from an English speaking country you will need to prove you can speak English at the expected level. The tests you could do include the IELTS, TOEFL iBT, Pearson Test of English (PTE) Academic or Cambridge Advanced English (CAE). The accepted score will depend on factors such as if you are starting a full-time study degree, doing a foundations course or if you have enrolled in a preliminary English Language Intensive Course for Overseas Students (ELICOS). It's also important to note that acceptance levels may vary from university to university despite being the same degree.
Character Requirements
You need to have a high level of good character if you want to study in Australia. You will be required to do a criminal history check and in some cases, police statement and/or character statutory declaration form.

Now remember, it'll take up to four weeks for your application to be processed. Once you have your student visa you can enter Australia within 90 days before your course starts. You must inform your university within 7 days of your residential address, the same applies if you change your address. The visa allows you to work but that is not your intention here, so do not rely on it as a means to support yourself. You must stay enrolled in your course, attend your classes, completing your course to an acceptable standard and keeping your health insurance throughout. Any breaches and you could lose it!
Good luck with your application and congratulations on making the switch to study in Australia!