Wondering whether or not studying business in Australia is for you? We break down all students need to know about business courses to help you make the right choice.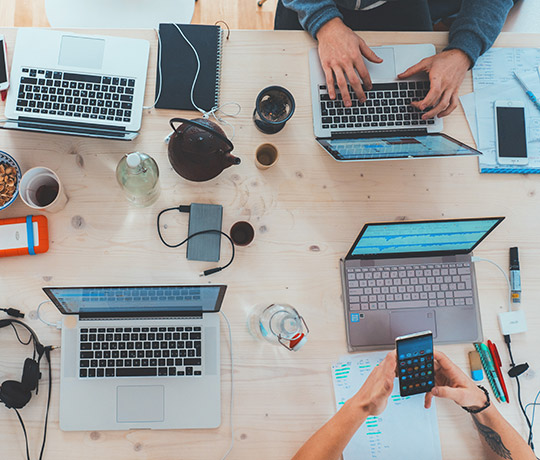 So, you've been sifting through degree options for a while now, you've managed to narrow it down to just a couple and business is one of them. For some of you, a business degree is a no brainer and you believe it's the degree for you. Or like a lot of other students, you've really got no idea what you want to do yet. How are you supposed to know what you like if you haven't even tried it yet? When choosing a degree, it's important to pick something that is timeless, useful and can be branched out in a variety of sectors. A business degree is exactly that.
Ask yourself these questions.
Are you interested in learning the ins and outs of how a business works?
Do you like the idea of managing people and resources?
Can you picture yourself in corporate attire running a sector?
Do you dream of one day being your own boss?
If you're answering yes to most of these or even saying maybe to all, take a read of what we've got to say on all things to do with business studies and why it's a great degree choice.
What is Business Studies?
Business degrees often cop the 'boring' card. 'Oh you're studying business? So you want to be an accountant?' is something you may hear often when people talk about studying business. Yes, there's going to be accounting subjects in the degree and that may not necessarily be your jam, but there is so much more to it than that.
In Australia, we offer the choice between a general business degree or a specialised one. Most undergraduate students will choose business administration because of how flexible it is, however there are plenty of other majors you can go for if you already have a preference. You will learn a variety of skills that fall into categories such as finance and strategy that can be applicable to a variety of jobs.
You will develop strong communication skills such as learning how to write a persuasive business report and how to present an attractive business idea. Then there's the marketing side of things you can explore; how to understand your audience and creatively sell business concepts. Accounting and budgeting may sound intimidating but it's just so important, learning how to make smart financial decisions is an essential life skill. Basic economic principles will teach you about investments and stocks which are all potential side hustles if that's not your main gig.
Not only that, you can learn how to manage your own projects and how to be an entrepreneur.
At the crux of it, business studies teach you how to come up with solutions for problems. For every industry whether that be in government, sports or your local restaurant, there will always be a need for people that can fix issues and manage resources in a cost-effective and innovative way.
Business Degree Career Paths
You can honestly do so much with a business degree, it could be the starting point to anywhere from digital marketing to fashion to finance and everything in between. Considering making your own app? Noticed a gap in the market and now have this cool new idea for a café in your local area? Want to try your luck in the stock exchange? Business degrees can translate into so many career paths but we've listed a couple to get you started.
Human resources
Are you a people person? Do you have good interpersonal skills? Well, human resources could be your field. You could work in sectors such as people and culture in businesses or recruitment and training can be highly rewarding.
Retail
Got a favourite brand you would just love to work for? It isn't just stacking shelves and working at the counter, there's plenty of business related roles in the head offices of a brand. You could be an account executive, marketing executive, brand manager…the list goes on.
Finance
Are you passionate about the economy? Have an eagle eye for opportunity? Then perhaps a career in finance is for you. Money does make the world go round, you could be anything from a finance analyst to a stockbroker.
Being your own boss
Are you innovative and ambitious? An expert at solving problems? Then a business degree can help you with building your own startup. As some people say, the only real way to make money in this world is to own your own business.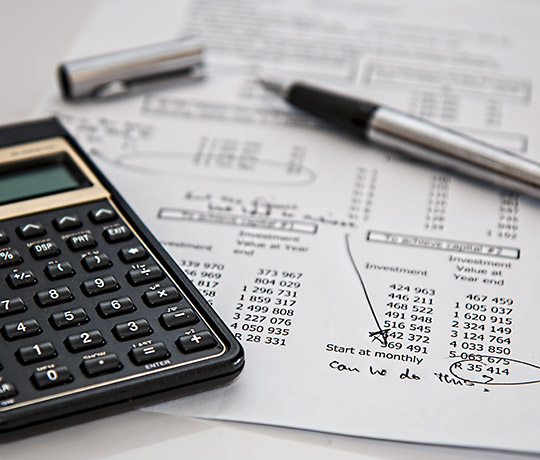 Academic Requirements for a Business Degree
If you are an Australian resident, most students enter a business degree through their ATAR score. A mark they received after completing a series of assignments and tests during their final year of study in high school. Depending on which university you want to go to, you could study business with an ATAR ranging from 60 to 97.
As for international students, most universities would require you to provide a secondary education qualification that is the equivalent to our final year of study in high school (Year 12). The results equivalent will be compared to that specific university's ATAR requirements. If you have already studied part of a degree the university will determine your average from relevant credits and determine which courses you can go for. For example, if you have a high distinction average you will have guaranteed entry to study a bachelor of commerce at Sydney University. You need to also demonstrate a level of proficiency in English, which can easily be done through an English language skills test. The accepted scores will depend on the university you choose.  You can also take a bridging study if you fail to meet the academic requirements of our high school certificate, it takes a year but will prepare you for studying business in Australia.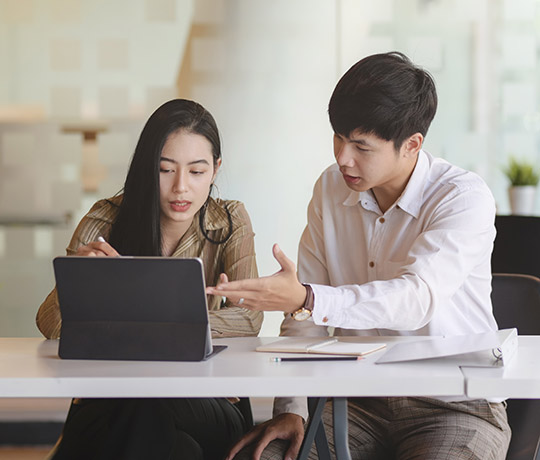 Opportunities Whilst Studying Business at University
Degrees are a long-term investment, you may not reap in the rewards of it instantly or even for a while and it's certainly no guarantee into a job. To fast-track that process and give yourself the best chance of landing your dream job alongside good marks, you need to go above and beyond outside of your degree.
Intern, intern, intern. Let us drill that through your heads. If anything, this is our number one tip. It is critical that you have hands-on experience in your industry, and there's no better time to do that than during your studies. It's not only beneficial for future employers, but it's also going to help you work out what area of business you want to go into. There's a lot of opportunity to try a variety of different business internships whether that be a day a week whilst studying or a full-time placement over summer, you will have the available time for it. There's nothing worse than finishing a university degree and not being able to land a paid full-time position because you lack real-world experience. Better yet, some internships could lead to a part time role or casual position during university which is even better, working and studying in your chosen field.
All universities will have a careers department that students can seek out for personalised advice on how to best use their careers. They will help you out on how to write a quality resume and cover letter, career expos and job opportunities. Often, they will send out weekly newsletters that will have opportunities related to business, whether that be competitions or internships. Give it all a go! Also, applying for a mentor through a mentorship program can also do wonders for you and offer guidance.
When you're near the end of your degree, be sure to seek out company graduate positions that provide on-site training either through the university or websites such as LinkedIn. Definitely make a LinkedIn profile from the moment you start your degree and record every significant achievement and relevant work experience. There's a lot of companies out there that use LinkedIn to find employees and heaps of job opportunities are posted there. You could be discovered whilst studying your degree!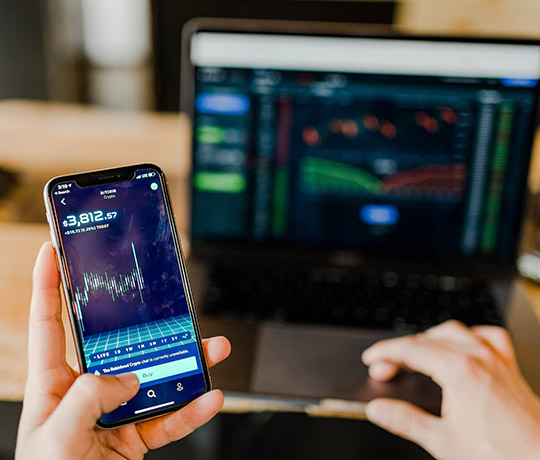 The Best Australian Universities for Business
When it comes to determining the best universities for business, it's all relative and highly dependent on the type of experience you are after. As long as you make the most out of it, do your best academically and gain industry experience prior to your completion; you will succeed from that degree where-ever you choose to study. Here's a list of universities that have ranked highly that you could check out.
The University of Melbourne
At the moment, the Bachelor of Commerce is ranked first in Australia for business and management. 80% of their graduates land a job within four months of graduating and it offers programs that will give you an upper hand in securing a job.
The University of Sydney
Sydney University is ranked first and fourth in the world when it comes to graduate employability. In regards to business degrees, their accounting and finance subjects are ranked top 25 in the world.
Monash University
Monash university offers a range of bachelor degrees that focus on a particular field in business such as a bachelor of business, bachelor of business administration or bachelor of accounting, to name a few. They are among the 1% of business schools in the world that have triple accreditation.
UNSW
UNSW has an entire school dedicated to just business, there are so many degree options from management to marketing. They rank in the top 50 business schools worldwide and have world-leading experts teaching at the university.

Were you on the fence about whether you should pursue a business degree? Has this blog post helped you make the switch? Let us know your experience.