Wondering what the IELTS course is, costs, and whether you need it to study in Australia? We cover it all – including scores required to pass.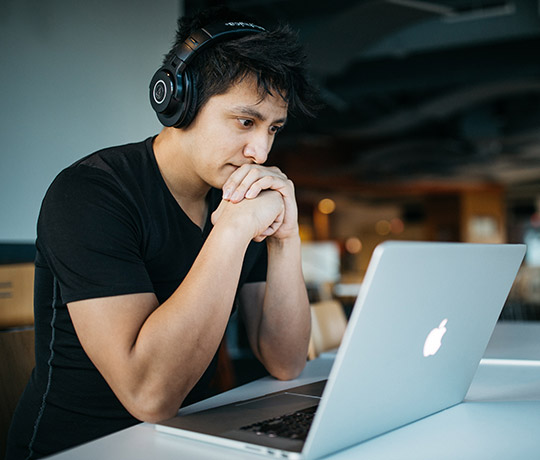 If you're new to knowing what IELTS is and just know it's something you have to do as part of your application to study here in Australia, then we've broken it down for you – what it is, why you need it – and why it's actually a really awesome qualification to have. Hopefully we manage to make the prospect of undertaking a language test a little less scary too.
First Things First: What is IELTS?
The IELTS (International English Language Testing System) course is a mandatory course and set of exams for anyone obtaining a Visa in order to work or study in Australia, or any country where English is the first language of communication. 
It conforms to the highest international standards of language assessments and is recognised by universities and employers in countries including Australia, Canada, New Zealand, UK and USA. Importantly too, it is recognised by immigration authorities and governing bodies as an official qualification proving your written and spoken English.
The Four Brackets of the Exam
Reading Comprehension
Writing
Listening
Speaking
The IELTS Preparation Course
OK. We know undertaking a test to prove yourself is always a bit scary – especially if it's a test that isn't in your first language. But not to worry: the IELTS preparation course prepares you for the exam and if you're already proficient at English at an intermediate level (as is required to undertake the course in the first place) then you should be absolutely fine.
The prep courses cover off each of the four brackets and are designed to help you as much as possible in the run up so you can gain as high of a score as possible.
To enrol on an IELTS course you will be required to take the pre-entry test to see whether your English is at intermediate level.
Each course is a 10-12-week module in total – but can be tailored to suit your needs, so if you need longer this can be considered
The courses have a weekly intake every Monday and take place either in the daytime or in the evening if you have prior commitments in the day.
The IELTS exam doesn't have to be taken at the end of the course: exams are held all over the world at scheduled times, so if you feel prepared at a point during the course, you're welcome to take it at one of these scheduled times.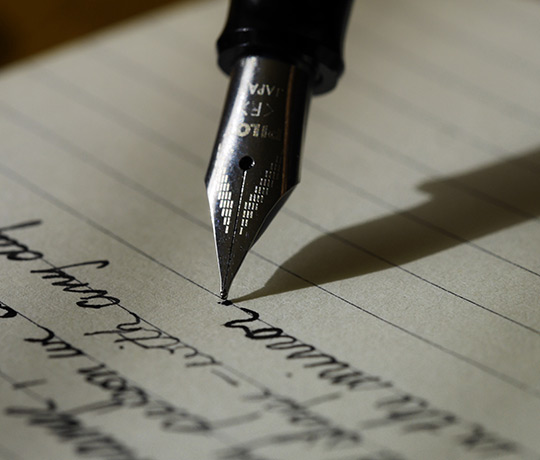 The IELTS Exam Itself
The exam score system ranges from 0-9 and is divided into two classes: intermediate and advanced.
The Academic Module is the IELTS exam required for those who need to meet academic entry requirements, and therefore the one you're likely to need. It is a slightly more complex module than the Generic Module (detailed below) simply because you're required a higher proficiency of English for academia.
The Generic Module is the traditional IELTS exam for those who need a certificate for migration requirements but not for study. However, the Generic Module is proficient if you're studying a vocational course.
For an IELTS band score of 8 or more, you get 20 points. For a band score of 7 you get 10 points. Less than 6 unfortunately you get zero points.
Certificates are valid for two years for migration purposes (although the IELTS certificate is actually valid in a more general sense for three years if you need to prove your English proficiency for another reason).
OK. So how much does the IELTS course and exam cost?
In the metro Australian test centres, the IELTS test is currently $340 AUD. The cost is exactly the same whether you take the General module or Academic Module.
However, if you wanted to take the test in regional Australia, the test fee is $370 AUD.
And What About Post-Study? Is IELTS required for additional Australian Visas?
Yes. The IELTS test is one of the first things you'll need to provide results of when you're applying for an Australian Permanent Residency Visa (PR). The PR Visa allows you to live, work and study in Australia on a permanent basis – and given that English is the first language of Australia, it makes sense that you can prove your proficiency in the language.
Why is IELTS a good qualification to have?
RECOGNITION – IELTS is recognised by 10,000 institutions across 140 countries – including universities and employers in Australia, the USA, Canada and the UK. As well as this, the results are requested by professional bodies and immigrations authorities all over the world who have the power to grant you the chance to work or study in that country or not
AVAILABILITY – With up to 48 test dates a year at over 1,200 test locations worldwide – and there are no time restrictions on when you have to take it – so whenever you feel ready.
FAIR – as well as there being 10-12-week preparation courses in the run up to the exam itself (although as we said, you are welcome to take your exam at any point), you've got plenty of time to give yourself the best advantage as possible. And the exam conditions aren't scary either: the spoken test is one-on-one with an examiner – no other students or devices to distract you.
FAST – one of those people who hates waiting for results? Well you're in luck: you'll receive your results in less than two weeks. And the test itself takes under three hours – so you don't have to take a whole day out of your schedule to complete it.
RESPECTED – we've already said how the test is internationally recognised and accepted as proof of proficiency, but we bet you didn't know the IELTS was co-created by a global partnership of education and language experts: the British Council, IDP; IELTS Australia and the Cambridge English Language Assessment,
INTERNATIONAL – no worries when it comes to differentiating between British and American spellings: the test accepts both.
RELEVANT – perhaps most important of all: this test isn't designed to slip you up – the courses and subsequent exams genuinely prepare you for the language skills you will need for future studies or employment in English-speaking countries.
Got Any More Questions?
If you need any more advice or information about the IELTS test or preparation courses, get in touch with an Australian Migrant Expert or someone at the IELTS Customer Support Centre, who will be able to answer any questions you may have.
Is this the IELTS course or prep course? We talk about the prep course in the paragraph above.
We mention above that IELTS is a prerequisite for a visa so assume the students are abroad. Is this point relevant?