From coastal walks, city runs or university-organised sports clubs, make the most of the beaches and parkland to exercise and take part in sports you can do in Adelaide.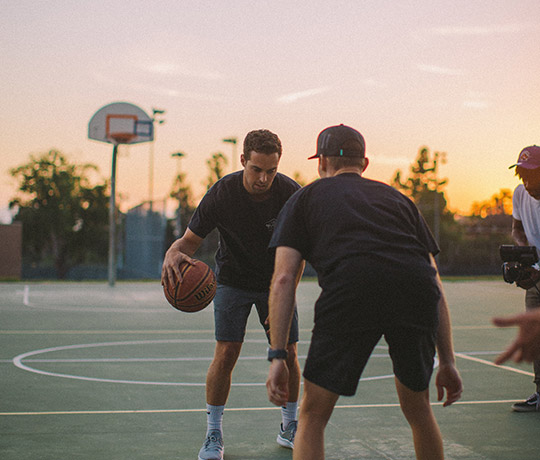 It's no accident that Adelaideans are considered some of the most contented people in the world. Theirs is a city where physical and mental health has always been prioritised. With a clement climate virtually all year round, the grid-planned city is surrounded by 900 hectares of lush green parklands, with River Torrens snaking through. This copious green space is now the homeplace of over 207 recreational spaces, offering a range of sports and fitness activities open to all ages and capabilities – from sunrise yoga to Sunday afternoon golf, evening footy with your mates and kayaking down the river.
As well as being a great way to make new friends when you're a student, partaking in a sport is also a really good way to clear your mind, take a break from study and maybe even discover new areas of Adelaide. But if the great outdoors isn't your thing, then there's plenty of excellent gyms in the city as well so you can do your own thing or join in group exercise classes.
Hiking and Biking
We've made no secret of our love of hiking in Adelaide and all the excellent walks this city has on offer. Check out our article on Adelaide's most famous coastal walks for our favourite options. 
However, if you want to do it all in one go, Adelaide's famous beaches are actually carefully connected by one continuous 70km walking/cycling path along the coastline- a fabulous initiative developed by six local councils. The route starts at North Haven and ends at Sellicks Beach – though you don't have to do it all! Feel free to hop off the track at any point and end your efforts with a dip in the ocean or a well-deserved refuelling at one of the coastal cafes.
Here are the sections that you can walk or cycle:
North Haven to Semaphore – 7.2kms
Semaphore to Grange – 7.6kms
Grange to Henley Square – 2kms
Henley Square to Glenelg – 7.5kms
Glenelg to Brighton – 4.2kms
Brighton to Hallett Cove – 8.8kms
Hallett Cove to northern boundary of Port Stanvac – 2.5kms
Southern boundary to Port Stanvac to Port Noarlunga – 3.6kms
Port Noarlunga to Moana – 6.5kms
Moana to Maslin Beach – 4.3kms
Maslin Beach to Willunga – 4.1kms
Willunga to Sellicks Beach – 9.1kms
There's plenty of other self-guided walk or bike routes that not only allow you to get out and get some exercise in, but also teach you a little more about Adelaide itself. Take the historical Glenelg self-guided tour for example, which can be an hour to 3.5 hours depending on what you're up for. The walk uncovers the historical importance of South Australia's first settlement and how it's developed over the years.
Alternatively, you could try the historical walking tour at Grange. Included in the tour is a heritage home once owned by Captain Charles Sturt. This seaside town tour starts and ends at The Grange Jetty and takes 1.5 hours to complete.
Push yourself a little further by hopping on your bike to explore the city. If you don't have your own bike, then you can hire a free bike through Bicycle SA, located at different spots around the city.
Other than the coastal pathway down all of Adelaide's beaches, a really nice bike route that we'd recommend would be the River Torrens bikeway, which starts at Adelaide Zoo and ends at the mouth of West Beach.
Running
Thanks to its flat terrain and other attributes we've mentioned before, Adelaide is a fantastic city to run through.
The signature run in Adelaide is the Park Lands Trail, which forms a track around 27 of the city's parks. Whilst the loop of the city is 18kms long completely, there are shorter options which still allow you to get a good look at the cityscape and explore the parklands and historical buildings. The 12.5kms South Adelaide loop and 9kms North Adelaide loop are both well-signed shorter alternatives.
Two additional shorter tracks within the 27 parks that are popular with runners are the University Loop and the Victoria Park Loop.
The University Loop is located between Mackinnon Parade and War Memorial Drive and has distance markers every 200 metres. There's also a number of different fitness circuits around the loop if you wanted to add a workout into your exercise.
The Victoria Park Loop is also known as Pakapakanthi – or 'trotting' – an extinct language spoken by the Kaurna peoples of the Adelaide Plains, and references the park's past as a horse track. This running loop is 2.1kms, taking you from Wakefield Street to Greenhill Road and back.
The Sweat Course on the East Terrace side of Victoria Park is a flat, 600metre linear track with eight fitness stations along the way.
If you're interested in pushing your running hobby a little bit further, Adelaide Marathon Festival is held early every winter around late May-June time, when the temperature is pleasantly cool. You don't have to do the whole 42.2kms though: there are options to run a half marathon, 10kms or even a 5kms course.
Watersports
You will have heard us mention River Torrens a lot by now. It is the main waterway that separates Adelaide CBD from North Adelaide.
The River Torrens, or Karrawirra Parri, has long been the meeting place for the Kaurna people. Karrawirra Parri means "river of the Red Gum forest", acknowledging the dense eucalyptus forest that lined the banks of the river prior to European settlement.
Still today the tradition remains that the river is a hub of social activity, and a range of activities along the banks and on the waters largely contribute to the happiness and wellbeing of the city.
On Torrens Lake, which is a section of the river from the Weir to Frome Street Bridge, rowing, dragon boat racing and canoeing or kayaking are all popular. Torrens Lake is managed by the City of Adelaide, so there are a number of different commercial tour operators who operate on it.
If swimming is more your activity of choice when it comes to watersports, it goes without saying that heading for a dip at one of Adelaide's beaches is worth trying out. However, do please be aware that you should never swim in an area that isn't patrolled. Most Adelaide's beaches are low-risk and don't have big 'breaks', but like anything in nature, the ocean can be unpredictable so please always take care.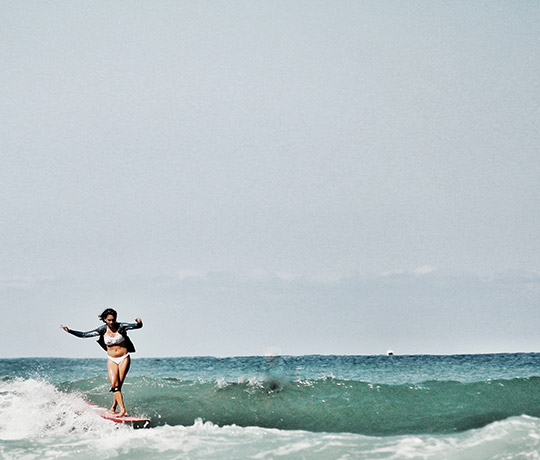 A little further out from Adelaide are some famous surfing spots if you want to try your hand at that. Kangaroo Island is home to South Australia's most famous surfing beaches but just 45 mins outside of Adelaide is the stunning Fleurieu Peninsula, a hidden paradise that is perfect for a surfing weekend away. Again, whilst it's fantastic you can take advantage of the beautiful beaches you're living amongst, remember to take precaution when getting out in the ocean, especially if you're not an experienced swimmer or surfer.
If you'd feel a little more confident in a pool rather than sea, then there are some wonderful facilities right in the centre of the CBD: Adelaide Aquatic Centre is on Jeffcott Road and stays open until 9pm most nights. Unley Swimming Centre on Ethel Street in South Adelaide, iSwim @ Imanuel and Marion Outdoor Pool are all other popular options.
Yoga and Wellbeing
Yoga and other slower-paced exercises that focus as much on your spiritual state as well as your physical state, are becoming more and more popular around the world.
There are plenty of yoga studios in the heart of the city, and more as you step outside into Adelaide's suburbs. There are also plenty of yoga classes held down on Adelaide's famous beaches: our favourite is down at Henley Square, on Wednesdays and Sundays, so you can practise your calm as the sun rises over Henley Beach.
Yoga Theory has a strong affiliation with the University and has run classes for Adelaide University Yoga Society since 2014. You'll be pleased to know prices for these classes are kept low to make them more accessible for students.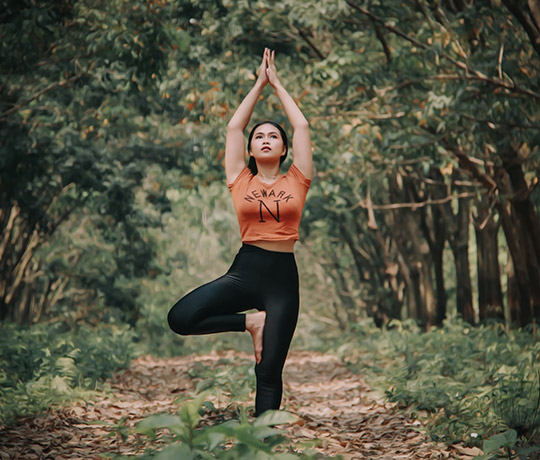 Adrenaline Junkies
Given the smooth, peaceful pace of life we proudly talk of in Adelaide, you may be surprised to hear that abseiling and rock-climbing are two of Adelaide's most popular past times.
Morialta Conservation Park is home to one of the state's best-known rock-climbing crags: the adrenaline-packed activity has incredible views over the Adelaide cityscape and St Vincent Gulf.
You only need courage and determination when you go rock-climbing or abseiling here: no experience necessary as you'll be accompanied by a technical expert who will provide all of the instruction and equipment you'll need. There are climbs for various different levels, depending on the experience you're looking for, so don't feel pressured to push yourself if you don't feel comfortable! The number one rule for adventure sports is to stay safe and have fun.
Gym Bunnies
For those of you who just prefer a clean and simple work out session that you can fit into your daily routine, there are so many gyms in healthy-living Adelaide, you don't need to always be outside in the parks and on the beaches! Whether you're looking for a fitness class or a straightforward weights session, there will be a gym in the CBD for you where you will meet like-minded, health-conscious folk.
The Fitness Hub at the University is an accessible, fully equipped gym on campus that offers huge discounts to students. There are personal trainers available, as well as a free weights area, cardio equipment, a women's only area, studio space for HIIT, boxing and Zumba classes, a spin studio…the list goes on!
University Sports
With over 125 years of sporting history, the University of Adelaide has a proud reputation for producing sporting greats, including Olympians, Politicians and famous Medical Practitioners. For example, Dr Hugh Cairns, the neurosurgeon whose research brought about laws regarding the mandatory wearing of motorcycle helmets for military and civilian motorcyclists, played for the University Lacrosse team in 1917.
There are multiple different sports on offer for you to try out at the university and absolutely any ability is invited to come and see whether you enjoy yourself. From the more commonly heard of sports such as athletics, cricket, squash and tennis, to the lesser-known scuba diving, Kendo or Wing Chun Kung Fu, why not come along and see whether there's a sport out there for you? If nothing else, you may meet a bunch of new friends.