Take a seat, grab a glass of wine and let us tell you the best restaurants to in Adelaide to take a date, celebrate the end of exams or even just to try incredible food.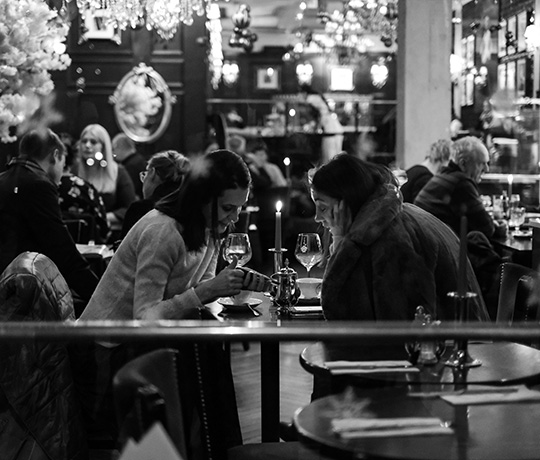 We almost didn't know how to go about this blog post. The Adelaide food scene is mind blowing, with so many next level options with the four walls of its historic CBD. It's not just about high quality and delicious food, it's also about the interior design, the atmosphere and the service. If you wanted just good food you'd get takeaway or head to one of these cheap eats. When it comes to dining, you're paying for the experience and without all these other aspects, a restaurant will always fall short. And boy, do you want a good experience whilst you're on a student budget!
Yes, we know there's an overwhelming amount of restaurant options that reach this standard in Adelaide, but never fear, we did the hard work for you and came up with this incredible list of places you need to try out. Right now.
#1 Leigh Street Wine Room
Location: 9 Leigh Street, Adelaide
When: Tuesday – Saturday: 5pm – 11pm
Sunday – Monday: Closed
Once a laundromat, now a natural wine bar featuring terrazzo floors, an exposed acoustic wall panel and an arched wall. Oh, and who could forget the outstanding wall of 400 natural wines, all of which have been created with minimal intervention and many from the nearby wine regions around South Australia.
Whilst the menu is mainly snack food, all of these signature share plates are designed to compliment certain wines, providing you with an experience like no other. The meats of the charcuterie boards are all butchered in the kitchen which include favourites like wagyu bresaola and mortadella. It's the perfect setting before going to the movies or a late night romantic date.          
#2 Osteria Oggi
Location: 76 Pirie Street, Adelaide
When: Monday – Saturday: 11:30am – 11pm
Sunday: Closed
If you're a pasta lover looking for a modern take on an Italian cuisine haven, you need to go to Osteria Oggi. All of the pasta is made fresh daily, think linguine with blue swimmer crab and gnocchetti with anchovies and parmigiano. There's also Sicilian appetizers, slow-roasted meats and even a formaggio trolley – that's right, a cheese trolley! We can also assure that the interior design provides an authentic Italian vibe with cobblestone floors, arches, intimate booth seating, private cellar room and a mezzanine-level kitchen. In 2017, they won the World Interiors Award for Restaurant Interiors, so you know you're in for a good night.
#3 Peel St Restaurant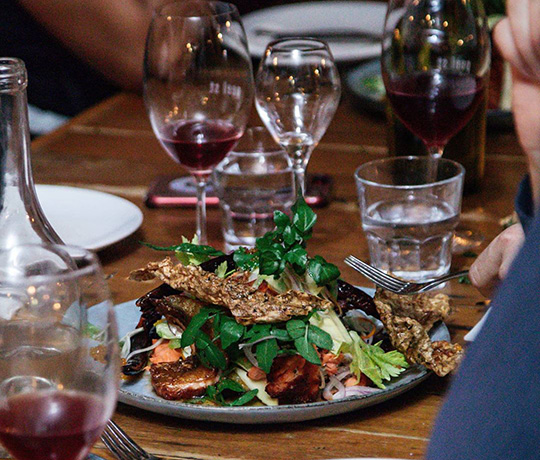 Location: 9 Peel Street, Adelaide
When: Monday – Tuesday: 7:30am – 5pm
Wednesday – Friday: 7:30am – 5pm & 6:30pm – 11pm
Saturday: 6:30pm – 11pm
Sunday: Closed
If you've got a soft spot for fusion Asian or Middle-Eastern cuisine, Peel St Restaurant nails it. This little laneway vibe restaurant of exposed bricks and large chalkboard menu walls offers all the character you could hope for at a casual dining venue. The food is packed with flavour and is just as vibrant as the ambience.
Tuck into banana blossom salad with shredded chicken, chilli jam and lemon grass, pork belly Thai salad with sticky rice noodles and cashews as well as the famous Peel St vegetarian Shepherd's pie with haloumi, chickpea and pumpkin…to name a few! So, if you're ready to have your taste buds tantalised alongside a good ole' yarn with friends, pay Peel St a visit.
#4 Restaurant Orana
Location: 285 Rundle Street, Adelaide
When: Tuesday – Thursday: 6:30pm – 11:30pm
Friday – Saturday: 12pm – 3pm & 6:30pm – 11:30pm
Sunday: Closed
So, you may be wondering what authentic Australian cuisine and fine dining would look like…Well, look no further than Restaurant Orana, the winner of the Australian Restaurant of the Year Award both in 2018 and 2019. Jock Zonfrillo, the owner and chef carefully intertwines traditional Indigenous ingredients into world-class recipes, shining a light on Indigenous culture and improving its awareness and recognition.
There's crocodile soup with Australian botanicals, potato damper and lamb butter served over hot coals and Moreton bay bug with Geraldton wax and green ants. The restaurant is so much more than bush tucker, it's a platform that tells the stories of Indigenous people through an experience that you'll never forget.
#5 Africola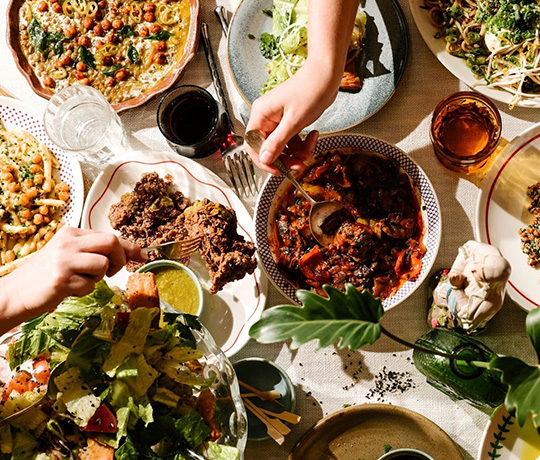 Location: 4 East Terrace, Adelaide
When: Tuesday – Saturday: 6pm – 2am
Sunday – Monday: Closed
For food that warms your heart up, groovy vibes and funky décor, spend your night at Africola. Venture into the world of North African cuisine and enjoy delicacies like golden dahl with fried chickpeas and spiced butter, marinated eggplant with pine nuts and Szechuan, kingfish nayeh with chickpea crisp or wagyu sirloin with sheba and wild garlic.
There's also a famous peri peri hot sauce they make called fire sauce which is organic, preservative-free and a closely kept secret recipe of the chef, Duncan Welgemoed's mother. You can make it a quick meal or an all-night fiasco, the place literally stays open until 2am!
#6 Sunny's Pizza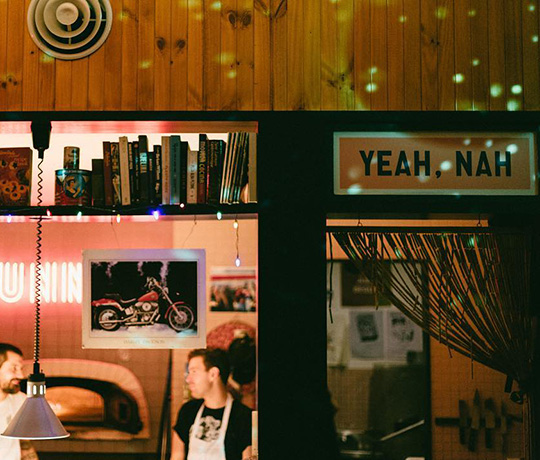 Location: 17 Solomon Street, Adelaide
When: Wednesday – Saturday: 4pm – 2am
Sunday – Tuesday: Closed
Retro décor, Napoli pizza and a dance floor with live DJs? We don't think there's a better combination. Whether it's the place you gather with friends over a beer before a night out or the place you stay all night having a boogie, Sunny's Pizza is where it's at. When it comes to pizza, you're spoilt for choice. There's the char-grilled pineapple and mozzarella with green chilli verde pizza, the eggplant parmigiana with garlic oil, the quattro formaggio with rosemary… They also often do collaborations with other restaurants with their pizza flavours such as Soi 38 and Africola. This 'clubstaurant' is fun, rowdy and a blast from the past which is why it's on our list of top restaurants in Adelaide.
#7 Shobosho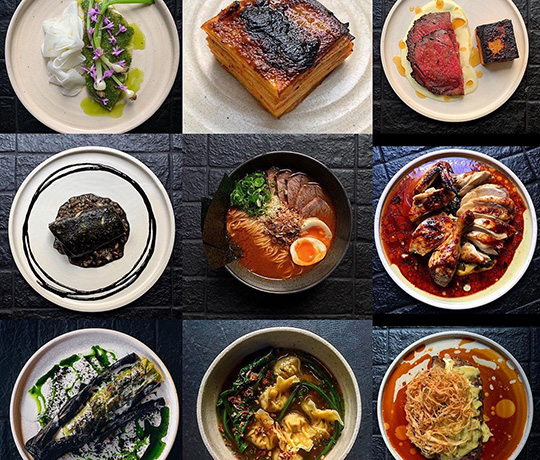 Location: 17 Leigh Street, Adelaide
When: Tuesday – Sunday: 11:30am – 3pm & 5pm – 10pm
Monday: Closed
For out-of-this-world Asian style BBQ cuisine, you need to try Shobosho. Heavily inspired by the Japanese cooking tradition of yakitori, the restaurant bases its menu off the element of fire. With cooking tools like a wood oven, hydraulic grill, rotisserie and customised yakitori pit, Shobosho shows how simple dishes can become fantastic simply by technique. There's kimchi and bean curd dumplings, blue swimmer crab udon noodle soup, beef steak katsu with golden curry and of course, a wide range of yakitori skewers! Japanese food is so much more than your everyday sushi train. The interior is minimalist and trendy with lanterns and neon lights that make a really cool atmosphere!


Because Adelaide is so affordable when it comes to rent compared to likes of other Australian cities, it's likely you'll be able to splash out for an experience at one of these restaurants in Adelaide CBD.