We understand students are on a tight budget so we've got you covered with this list of cheap places to eat in Adelaide.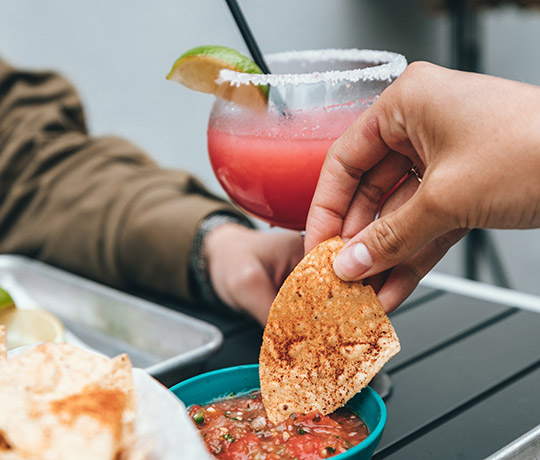 Adelaide has become such a bustling hub of diversity and multiculturalism in the last couple of years, especially when it comes to the food scene! You can find everything from sushi to pizza to bao buns to the best pub meals in Adelaide – basically anything that tickles your fancy.
And it doesn't have to be pricey either…students can eat out too without spending a fortune! We've searched far and wide to find some of the most delicious and cheapest restaurants out there from different cultures. So, if you consider your taste palette to be quite exotic, this is the perfect Adelaide cheap eats guide for you.
Price Range: Everything under $15!
Location: 30 Bank Street, Adelaide
Opening Times: Monday – Thursday: 11:00am – 9:00pm
Friday – Saturday: 11:00am – 10:00pm
Sunday: CLOSED
Craving some heart-warming pho noodle soup starting from $10? Or $7 mouth-watering tofu and mushroom banh mi rolls? Then Sit Lo is waiting. It's one of the best Vietnamese restaurants in Adelaide, offering an affordable dine-in experience perfectly catered to students. The industrial wooden set up and Vietnamese street inspired interior gives off an atmosphere ideal for casual meet ups with friends or even study group meetings over a cheeky nibble of salt and pepper wings. Located less than a 15-minute walk from the University of Adelaide, it's an easily accessible break between classes. The best deal going at this joint is the 3 for $15 bao buns, you can choose between slow-cooked pork, fried fish fillet, crumbed fried chicken or fried tofu combinations!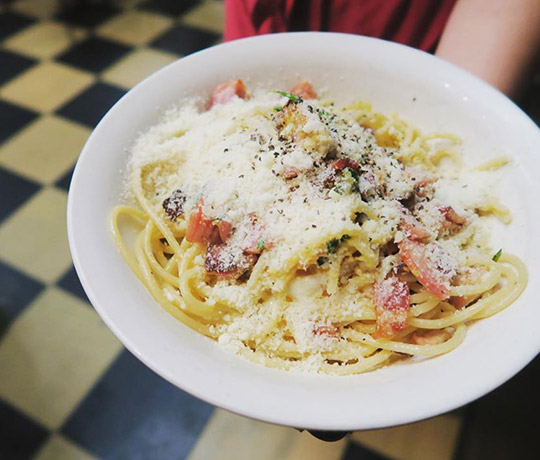 Price Range: Nothin over $20
Location: Shop 1-2 Western Mall Adelaide Central Market, 44 – 60 Gouger Street
Opening Times: Monday – Thursday: 7am – 3pm
Friday: 7am – 8pm
Saturday: 7am – 3pm
Sunday: CLOSED
Not starting class until later or finishing early for the day? Looking for a cheap brunch in a different part of town? Lucia's Pizza and Spaghetti Bar is the place for you. It's one of Adelaide's best lunch spots situated in the iconic Adelaide Central Markets, a lively and cultural local food establishment that has existed since 1869. At just under 20 minutes by public transport from Adelaide University, Lucia's has a fantastic selection of breakfast goodies. One of our favourites is the Anna's Bagel, a delicious combination of eggs, bacon and spices that melts in your mouth. You can even get the spaghetti carbonara for breakfast at under $15 if you're feeling daring, Lucia's say it's the 'perfect breakfast pick me up', and we believe them. There are plenty of amazing lunch options too like the salmon bruschetta for under $13 and a range of pizzas from $8.50 – $13! Be sure to check this place out and take a stroll through the markets whilst you're at it.
Price Range: Daily Specials that won't break the bank
Location: 38 Hindmarsh Square, Adelaide
Opening Times: Monday – Thursday: 11:30am-12am
Friday: 11am-2am
Saturday: 11:30am – 2am
Sunday: CLOSED
If you want to immerse yourself in Australian culture, look no further than the local pub. At just a 10-minute walk away from Adelaide University, The Griffins Hotel is an outstanding establishment of outdoor and indoor dining offering views of Hindmarsh park and the city. They've got all the favourites like thick beef sausages served with creamy mash potato and crispy beer battered fish and chips. Better yet, there are daily specials that align perfectly with a student budget. On Mondays, you can get two meals for $25 from a list of pub favourites, Wednesdays you can get a $14 parmigiana and Thursdays you can get 2 burgers with sides for $25. These specials are available at both lunch and dinner which is more than ideal for students looking for a cheap meal. They've also got fabulous happy hours happening every weekend!
Mugen House Japanese Restaurant and Bar (CBD Location)
Price Range: $38 all-you-can-eat!
Location: 408 King William Street, Adelaide
Opening Times: Monday – Sunday: 5.30pm – 10pm
We can hear your belly rumbling. All you can eat Japanese? Say no more! This is the ideal restaurant for those of you wanting to feast out and have a cheeky splurge but get your money's worth at the same time. And you do truly get your money's worth when it comes to Mugen House, one of the best all you can eat restaurants in Adelaide. Not only that, you can order literally anything from the menu within the 2-hour time frame. We're talking sashimi, chicken yakitori, gyoza, yakisoba noodles…And all the sushi of your wildest dreams! All freshly made and brought straight to your table. The venue itself is quite deluxe with wooden features, traditional Japanese art draped on the walls and even a bar that offers Sake and your favourite cocktails. Great if you're looking for a place to celebrate a birthday or the end of semester in style!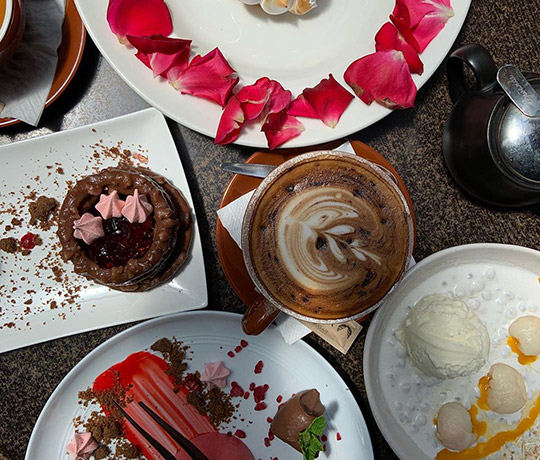 Price Range: Everything under $15!
Location: 25 O'Connell Street, Adelaide
Opening Times: Monday – Sunday: 10:30am – 10:30pm
Got a bit of a sweet tooth? Not afraid to loosen the buckle? Then welcome to a chocolate lover's paradise. Where do we even begin? There's 25 different types of Belgian hot chocolate such as butterscotch and hazelnut praline all under $7 as well as $8 frappes with flavours like Snickers or matcha. It's also one of the best places for lunch in Adelaide, with an all-day brunch menu offering zesty guacamole and chicken on sourdough or pesto chicken paninis for under $13. But the standouts are definitely the desserts. Some of our favourites are the raspberry panna cotta with dark chocolate ganache and the sweet slice of Italy; a dessert pizza with Nutella, strawberries, marshmallows and ice cream.  A little over 10 minutes away from Adelaide University by public transport, it's the perfect place for students to catch up with friends at brunch or for a cheeky late night treat.
Looking for more recommendations for a different city? Check out the best brunch spots in in Perth here.